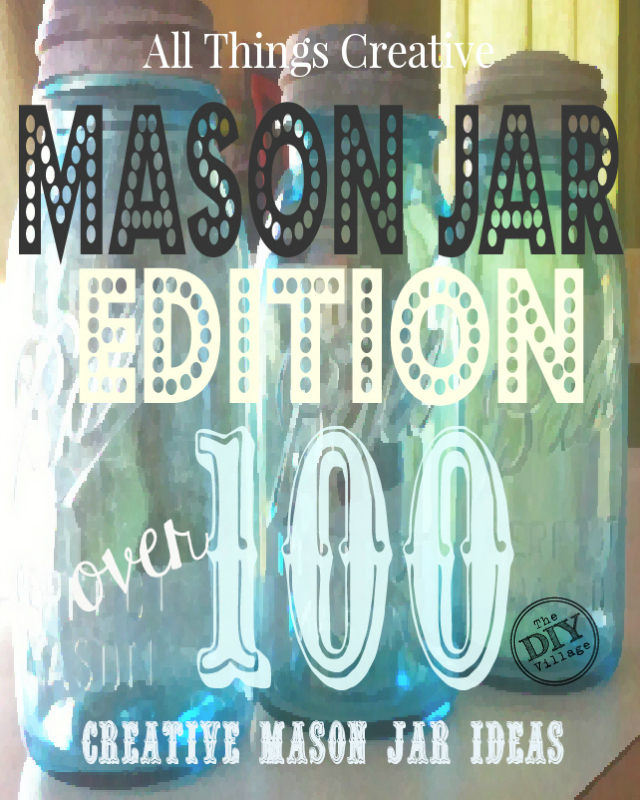 Woohoo it's February, well at least for a few more days anyway! Our family has survived 12 weeks with our new addition and we are happily chugging along!  I never thought I could love another child as much as I love Jossie but our little man has completely stolen my heart!
I mean seriously, how could you not love this little guy???
Another thing that I have mentioned I love – Mason Jars!  There is something about them that makes me go gooey inside, especially vintage ones!  So you can imagine how excited I was when all the other girls over at ATC (All Things Creative) decided to them this month around Mason Jars … I may have cried a little!
This month we will be bringing you over 100 creative ideas using or involving mason jars.  Be prepared to be inspired and possibly have your mind blown!  Even if you weren't a fan of mason jars before, you will be now, trust me!  I had the honor of seeing all these projects get loaded up before the posts go live and I am so excited to get pinning and adding more items to our never ending honey do list!  I mean what's a monthly ATC round up without adding to the honey-do list? Hehe
Okay so before I get too long winded it's time to get to it and show you the good stuff! We hope you enjoy all the posts we have compiled for you so sit back, relax, and hang around for a while we love guests!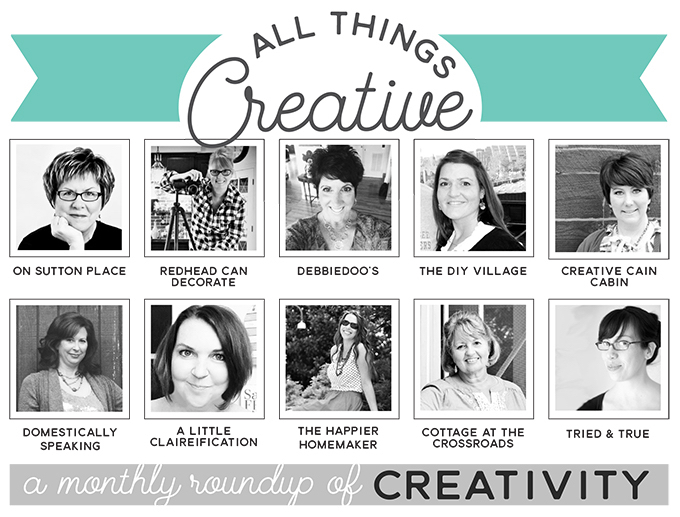 Domestically Speaking
A Little Claireification
Debbiedoo's
The DIY Village
Creative Cain Cabin
The Happier Homemaker
Redhead Can Decorate
On Sutton Place
Cottage at the Crossroads
Tried & True