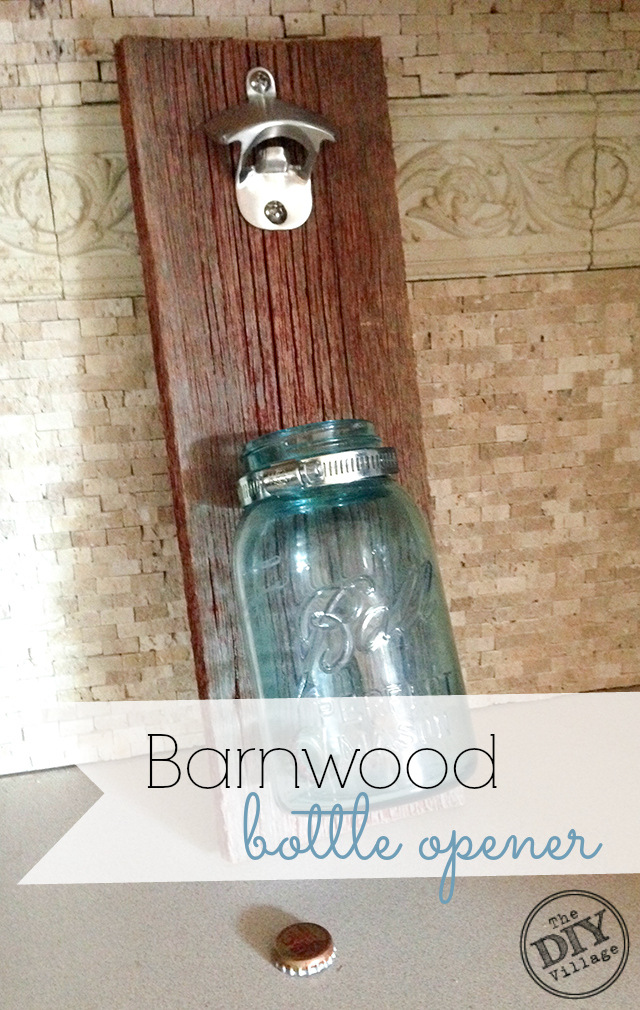 A few years back I had roped Matt into a few trips to antique markets.  While we were out and about I picked up some vintage Ball Mason Jars.  We turned some into pendant lights over our kitchen island and the rest just sat in the garage waiting for the right idea to strike us.  After some thought and years and dust Matt decided he would make a bottle opener out of them using materials found in our garage!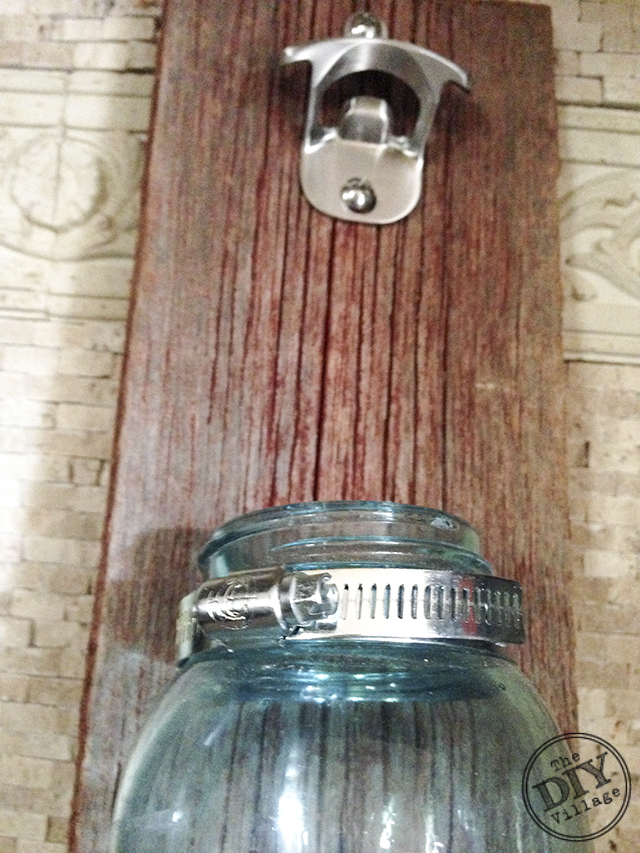 The project is super easy and is completed in no time flat!  We had considered giving this one away as a gift but quickly changed our minds and it now resides on the side of one our kitchen cabinets!  It's definitely a unique bottle opener and I love that everything is reclaimed!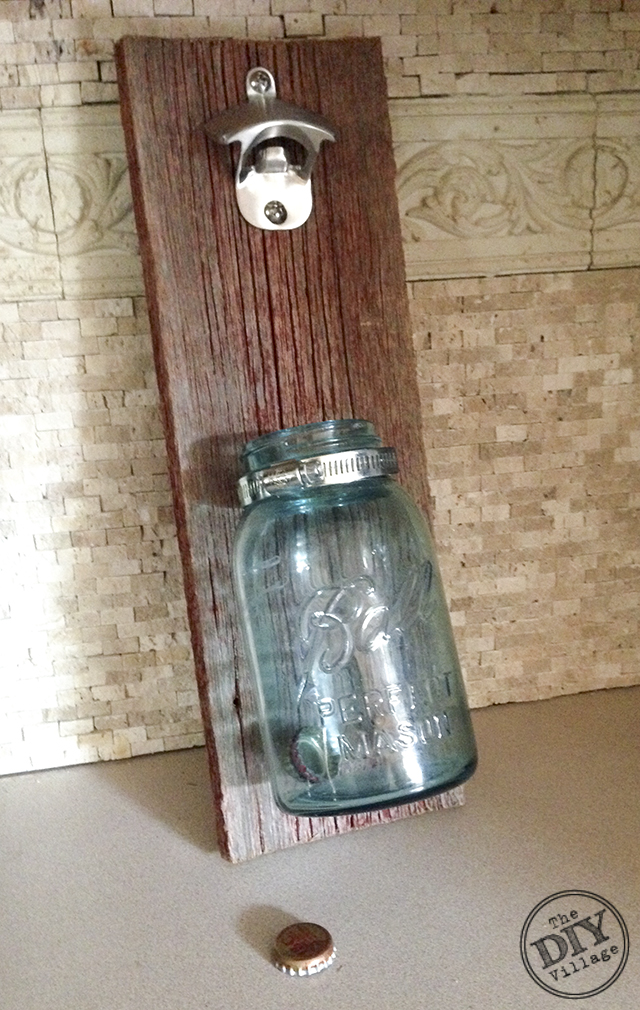 To learn how we did this project and how to complete it yourself check out our YouTube video!