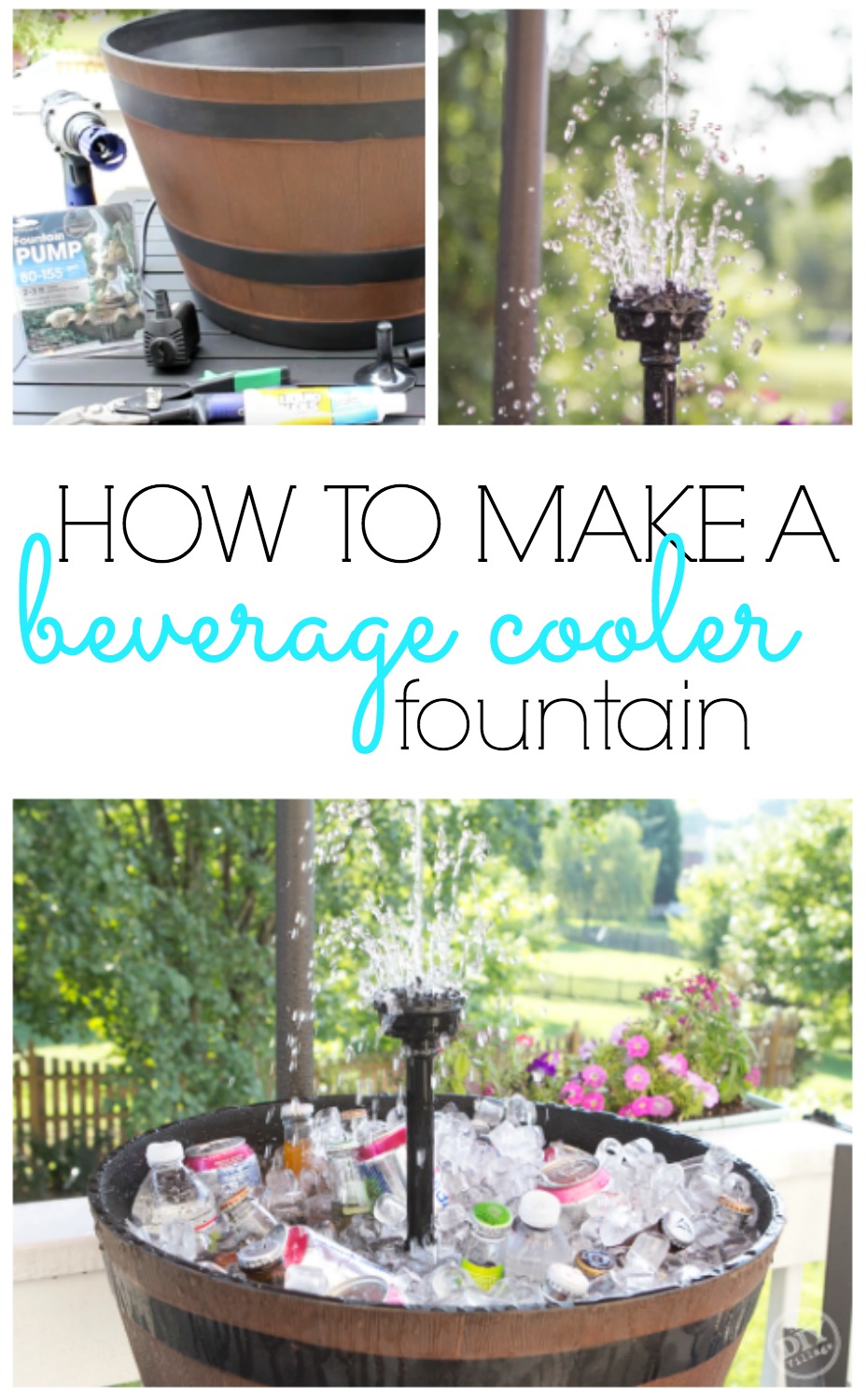 Just in time for the summer Matt has come up with the latest and greatest way to keep your neighbors talking at your next cookout.  How to create a beverage cooler fountain!  You guys this is so cool, literally.  The cost to recreate this project is minimal but the bang for your buck is outstanding!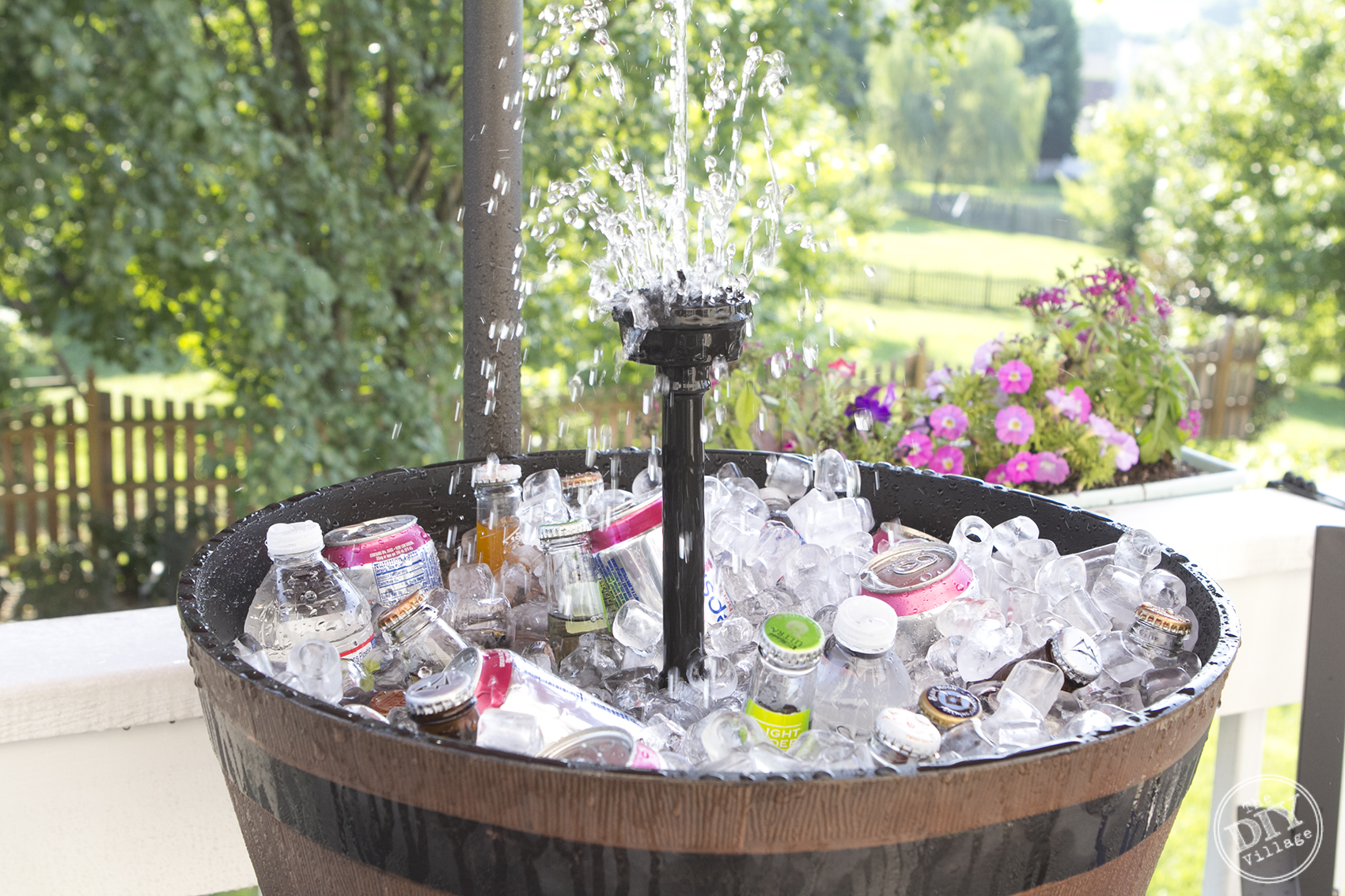 The water circulates and cools off the tasty beverages and also creates a nice relaxing sound.  When you guests leave you can keep on using the barrel as a regular fountain.  How fun is that?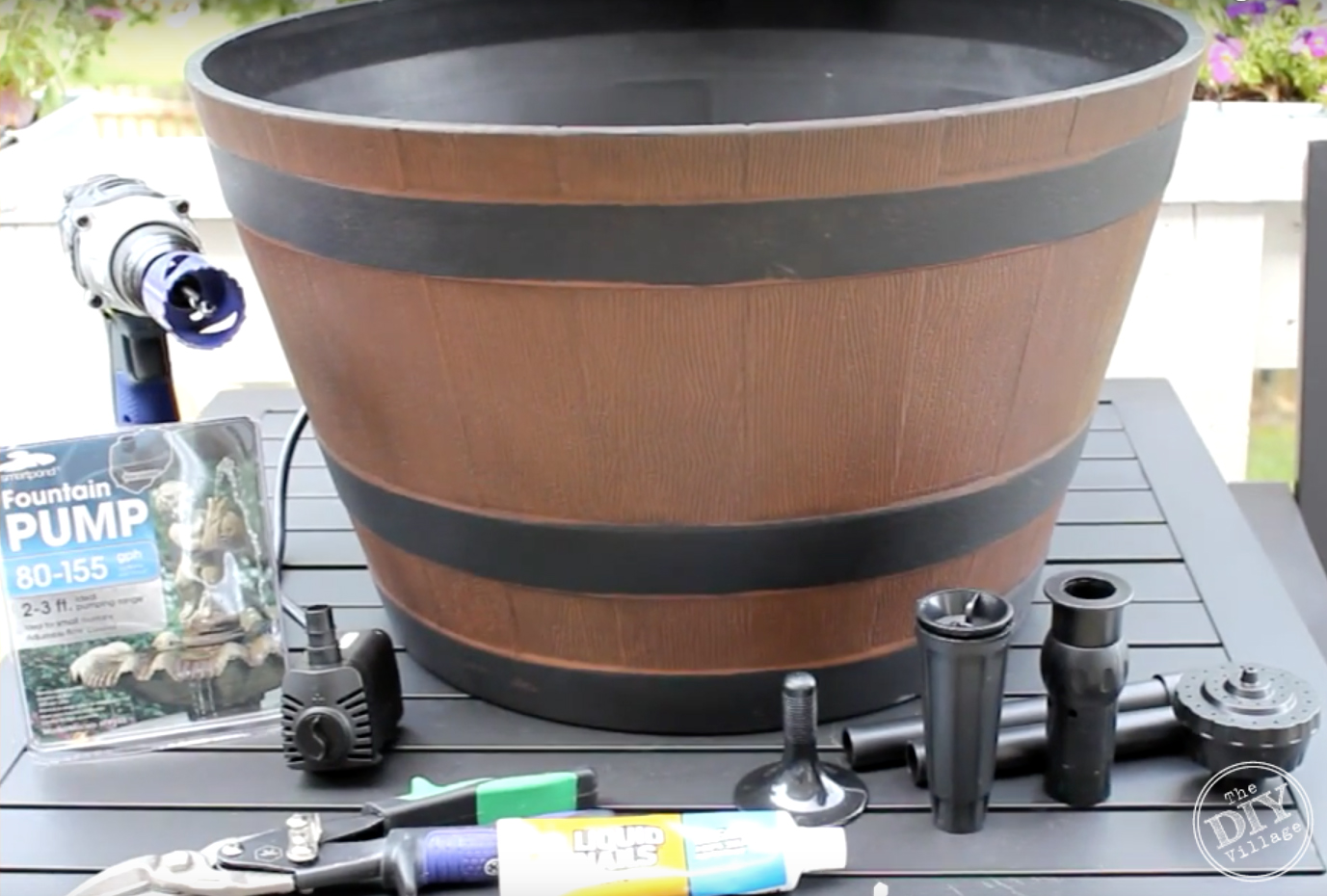 I know our kids are going to love splashing around in this when it's empty.  And the sounds of the water splashing is so relaxing.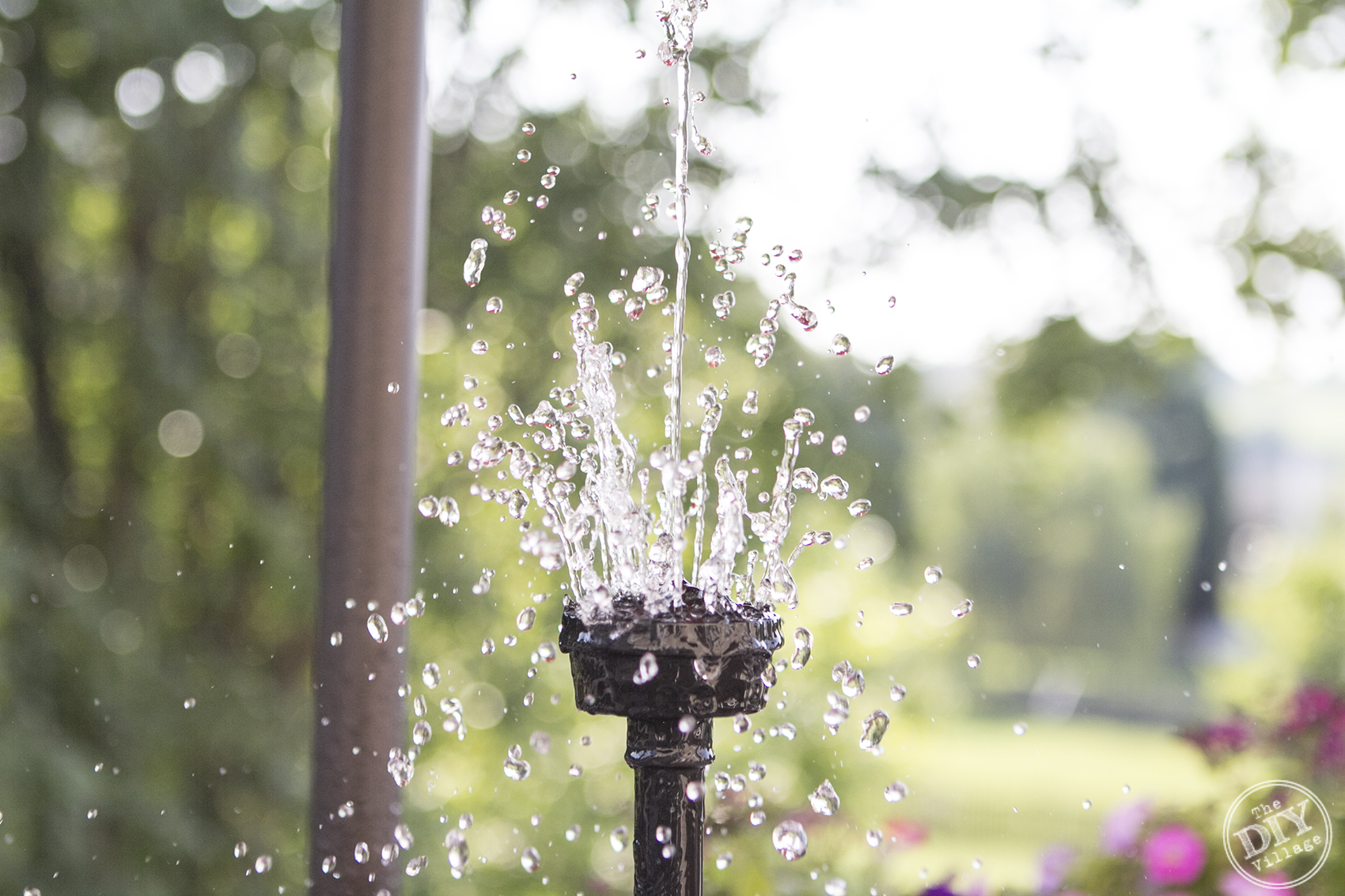 To see how Matt made his beverage cooler fountain check out his video tutorial and list of materials just below the video.
MATERIALS LIST: 
Barrel – found
HERE
Pump – found
HERE
Adhesive – found
HERE
Nozzles Kit – found
HERE
Drill – found
HERE
Hole Saw – found
HERE
Tin Snips – found
HERE