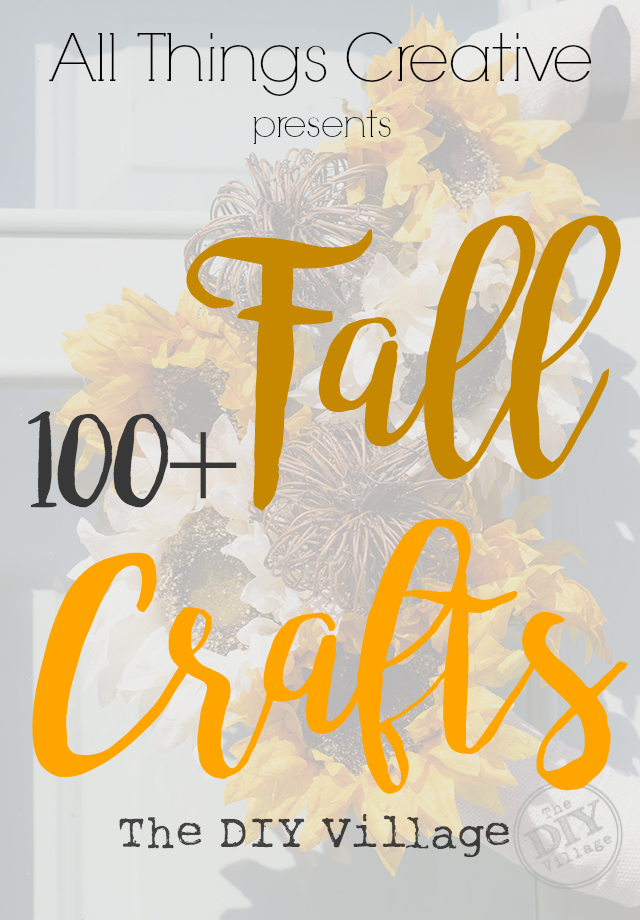 It's Fall Ya'll!  Well almost, close enough.  This month at All Things Creative features Fall Crafts.  Let's talk fall crafts shall we?  This can be anything from a simple pumpkin carve, to a printable, to fun Halloween project. Let's not forget the home decor projects!  Fall has always been my favorite season with football and crisp air, but now that both of my kids were born in the Fall. well you can't get any better than that!
Now that were done with the niceties.  Myself and 9 other amazing bloggers are bring you our BEST Fall craft projects.  I seriously cannot imagine that you won't find at least 2-3 projects here you are dying to try, at least you better.
Sit back, put up your feet, and browse through all of the creative awesomeness everyone has produced!
Debbiedoo's ** The DIY Village ** Creative Cain Cabin ** The Kim Six Fix
One Project Closer ** Redhead Can Decorate ** Cottage at the Crossroads
Tried & True ** On Sutton Place ** Domestically Speaking