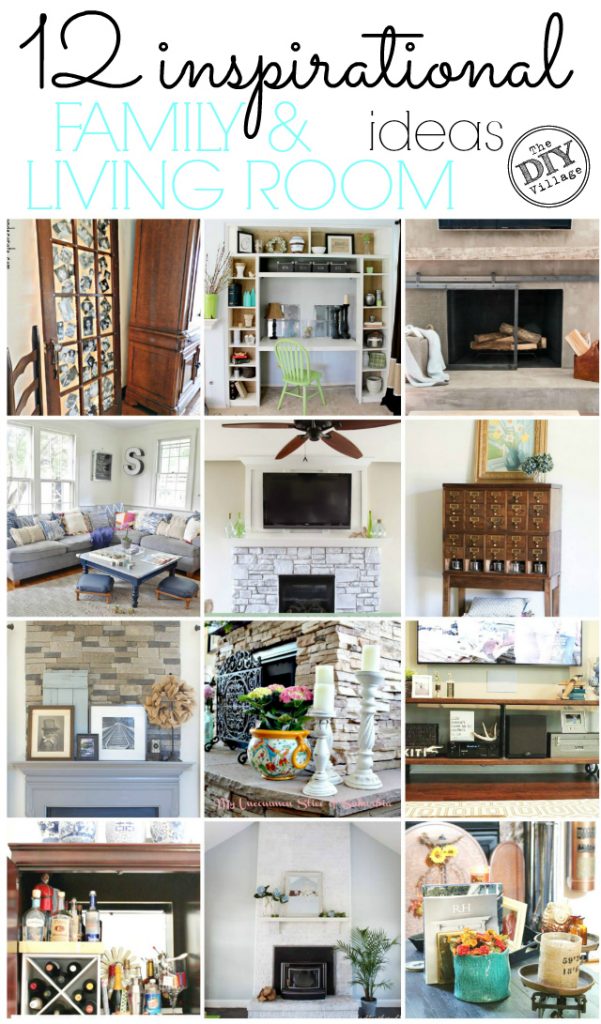 Our family (and living) room has had a a few changes over the 5 short years we have lived here.  Paint color, furniture, rugs … oh Lord the number of rugs this poor room has seen.  The stories it would tell you about arguments about rugs.  One thing stayed consistent about our family room, Matt and I both agreed that our fireplace Mantel was a total dud! After some major cohesion I was able to talk him into AirStone. He did an amazing job on the fireplace and it's quite stunning.  I'm glad he trusted me with my crazy ideas and when I said, Let's go Gray!  Shew, glad that worked out!
I'm teaming up with 11 other bloggers this month, the DIY Housewives, to bring you all 12 inspirational Family & Living room ideas!  If these ideas don't get your brain churning then I don't know what to tell you because we have something for everyone here! Take your time stroll (or saunter as we do in the South) through all of the awesome ideas and inspirations.  I'm adding all of these to my
DIY Bucket list Inspiration Pinterest board
.  Can you blame me?