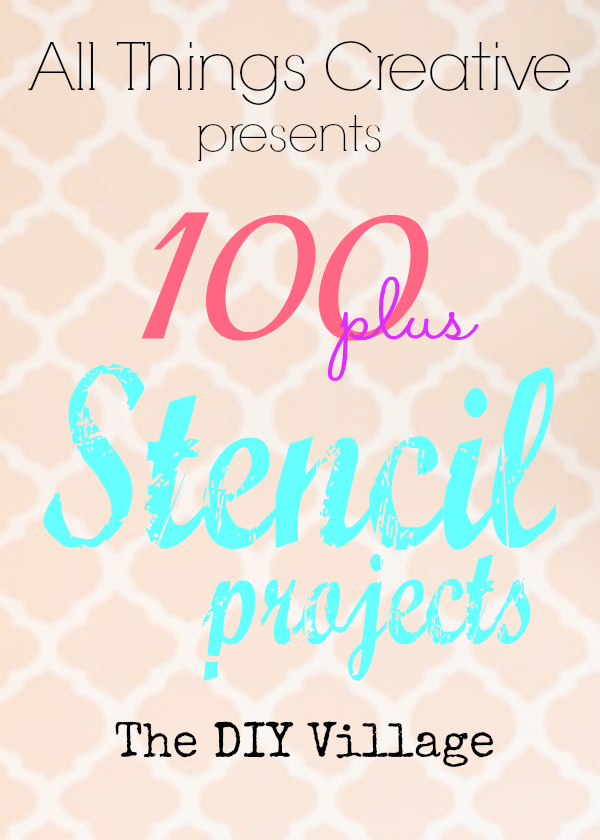 If you have followed us her at The DIY Village for any amount of time you already know that Matt and I both love a good stencil project. In fact we have over 30 posts that us a vinyl or PVC stencil in some sort of way.  These aren't your grandma's stencils from the mid 80's anymore. My favorite are the vinyl stencils because they are so easily customized,. With the new addition of machines like the silhouette stencils are a BREEZE!
There was a saying a while back, "When in doubt, put a bird on it." Ours was when in doubt but a stencil on it, and we did, and we love our stencils dearly!  The best part of a stencil is the versatility which you are about to see with our monthly link up below.
Before you hop out of here to enjoy the wonders of stencil projects world check out all of the ladies on the All Things Creative Team.  They rock and have amazing projects weekly.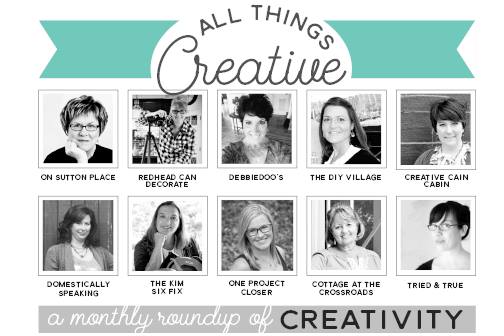 Debbiedoo's ** The DIY Village ** Creative Cain Cabin ** The Kim Six Fix
One Project Closer ** Redhead Can Decorate ** Cottage at the Crossroads
Tried & True ** On Sutton Place ** Domestically Speaking