If you're looking for a light tasty brunch recipe that won't kill your waistline, these egg white and turkey bacon birds nest are for you!  The Egg White Birds nests will be on this years Mother's Day Brunch menu, not to mention most any other day according to Matt.  I think these were a hit with him!
Egg White & Turkey Bacon Birds Nests –
Serves 3 ( 2 Weight Watchers SmartPoints)
Ingredients:
1 cup – Egg White
1 cup – Hash Brown (Simply Potato)
1/2 cup – Sweet Onion
1/4 cup – Green Pepper
3 Slice – Turkey Bacon (cooked)
0.8 oz – Reduced Fat Sharp Cheddar
1 tsp – Salt
1 tsp – Black Pepper
1 tsp – Onion Powder
1/4 tsp – Cumin
1/4 tsp – Cajun Seasoning (or cayenne pepper)
You will also need:
Cooking Spray
Preheat oven to 375 degrees.
Mix Cumin, Cajun Seasoning, and 1 cup of Hash Browns.  Spray muffin tin with Cooking Spray.  Divide hash browns equally between 6 muffin tins.  Press hash browns to edges creating Nests.  Bake in oven for 25 – 30 min or until Hash Browns slightly brown on tips.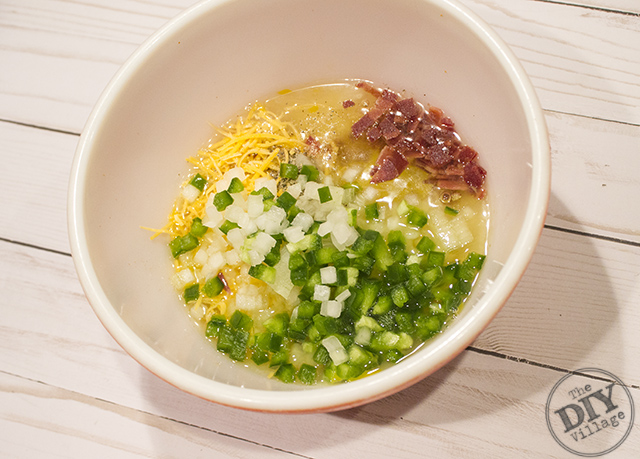 While the nests are baking, chop onion, green pepper, and bacon.  Mix egg whites, cheese, bacon, green pepper, garlic powder, salt, and pepper in mixing bowl and mix.
Divide mixture and pour over into 6 muffin tins with nests.  Bake 20 min. Let cool for 3-5 min and enjoy!