Have you ever thought about painting art with found objects? It's a really great way to not only help kids explore art but it also can teach them about different textures.  Since Fall is just around the corner I decided that it would be fun to create a leaf paint brush.  The leaves can be dried or plucked fresh from the tree.  Maybe make one of each and then the kiddos can decide which leaf paint brush they like painting with the best.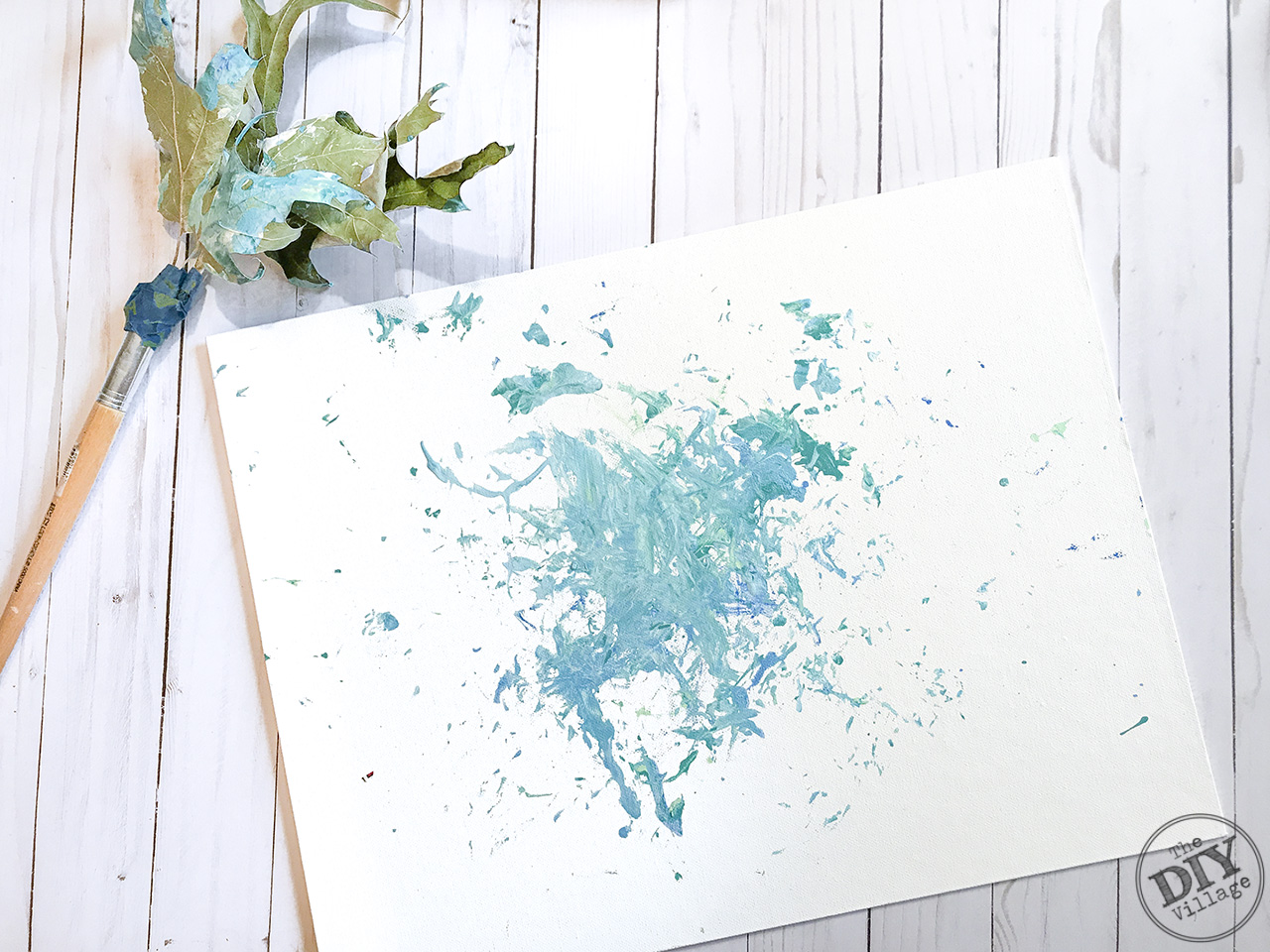 In order to make your leaf paint brush art you are going to need a few things.
MATERIALS:
Stick or old paint brush
Leaves (5 or 6) from a live tree or faux (like these)
Craft Paints
Tape
Artist Canvas (any size)
Paper Plate
Creativity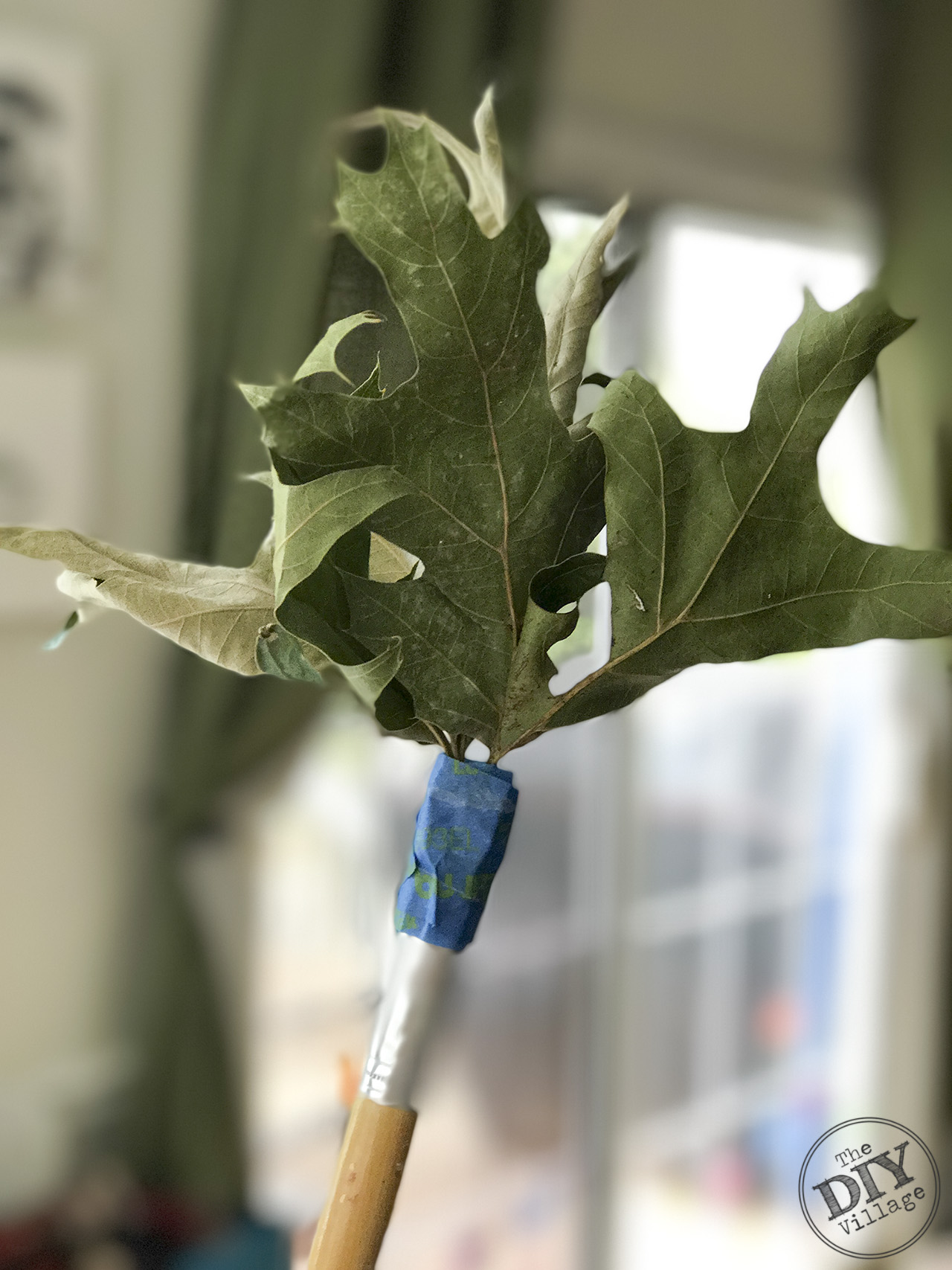 Start by bundling the stems of the leaves together and wrapping them tightly with tape.  Once they are bundled tightly and attach the bundle to the stick or old brush.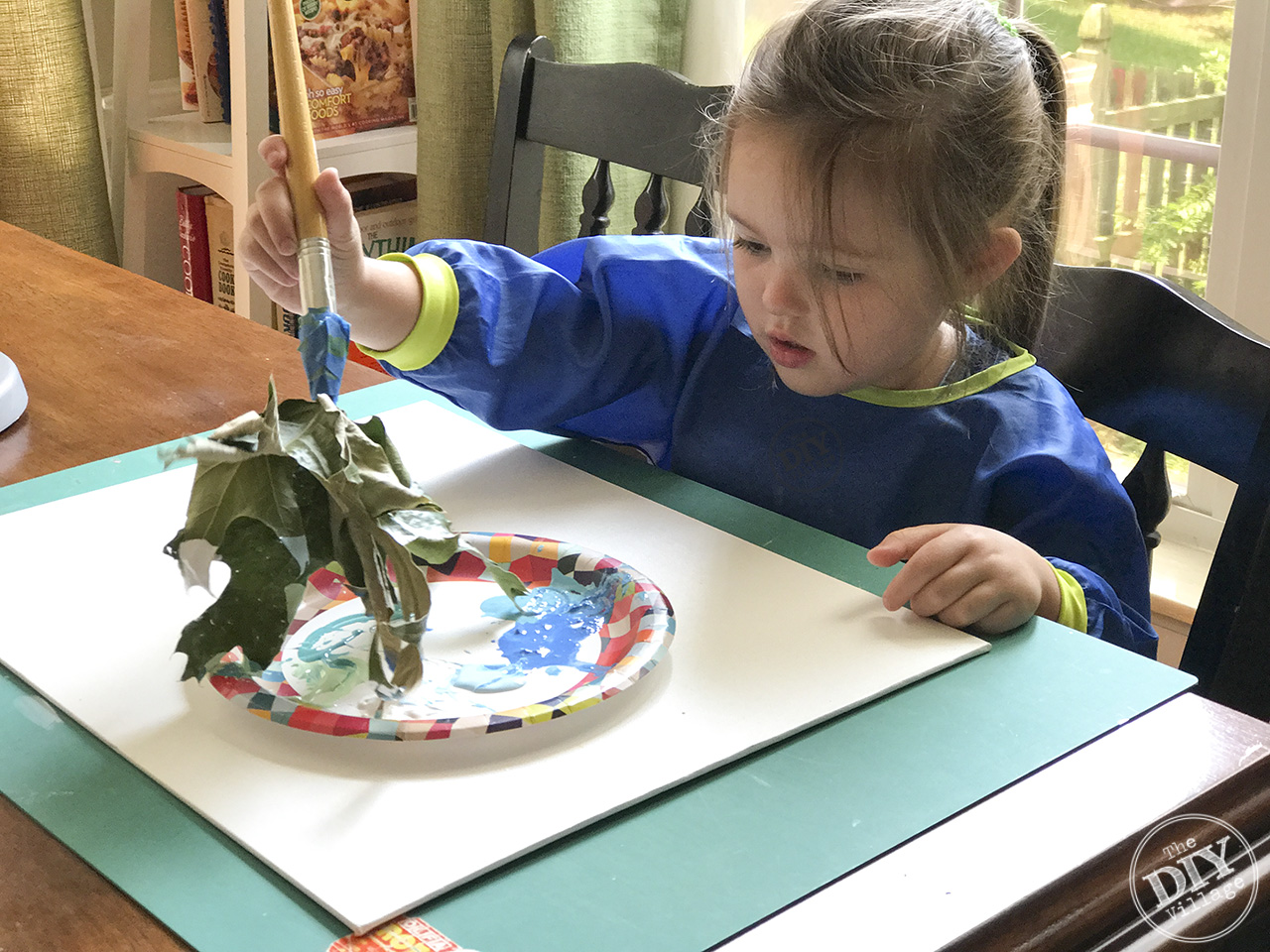 Dip the leaf paint brush into the paints, apply liberally.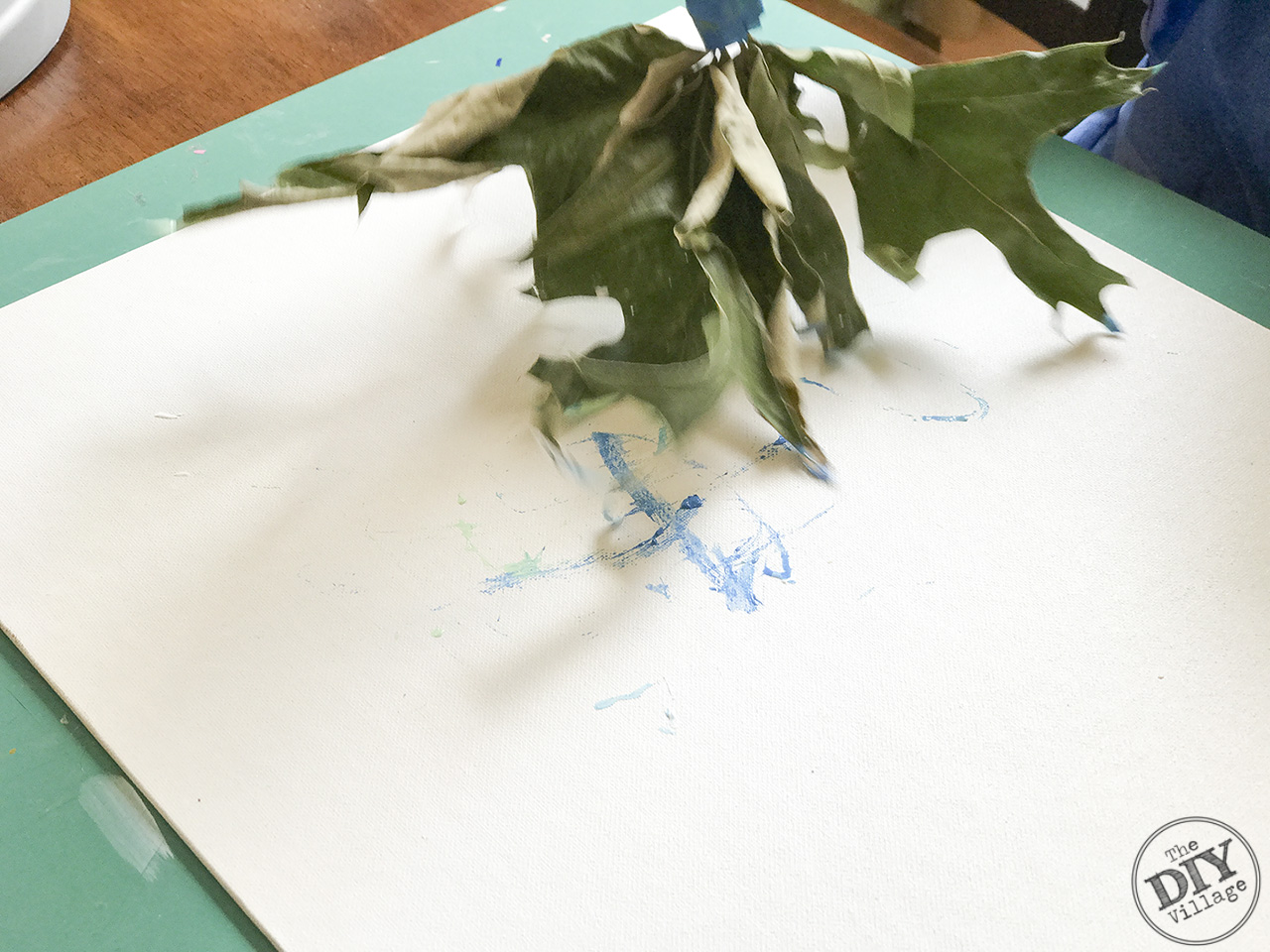 Finally PAINT!  Paint until their little hearts are content!  Oh yeah and a bonus of the painting is that the leaves turn out lovely too!