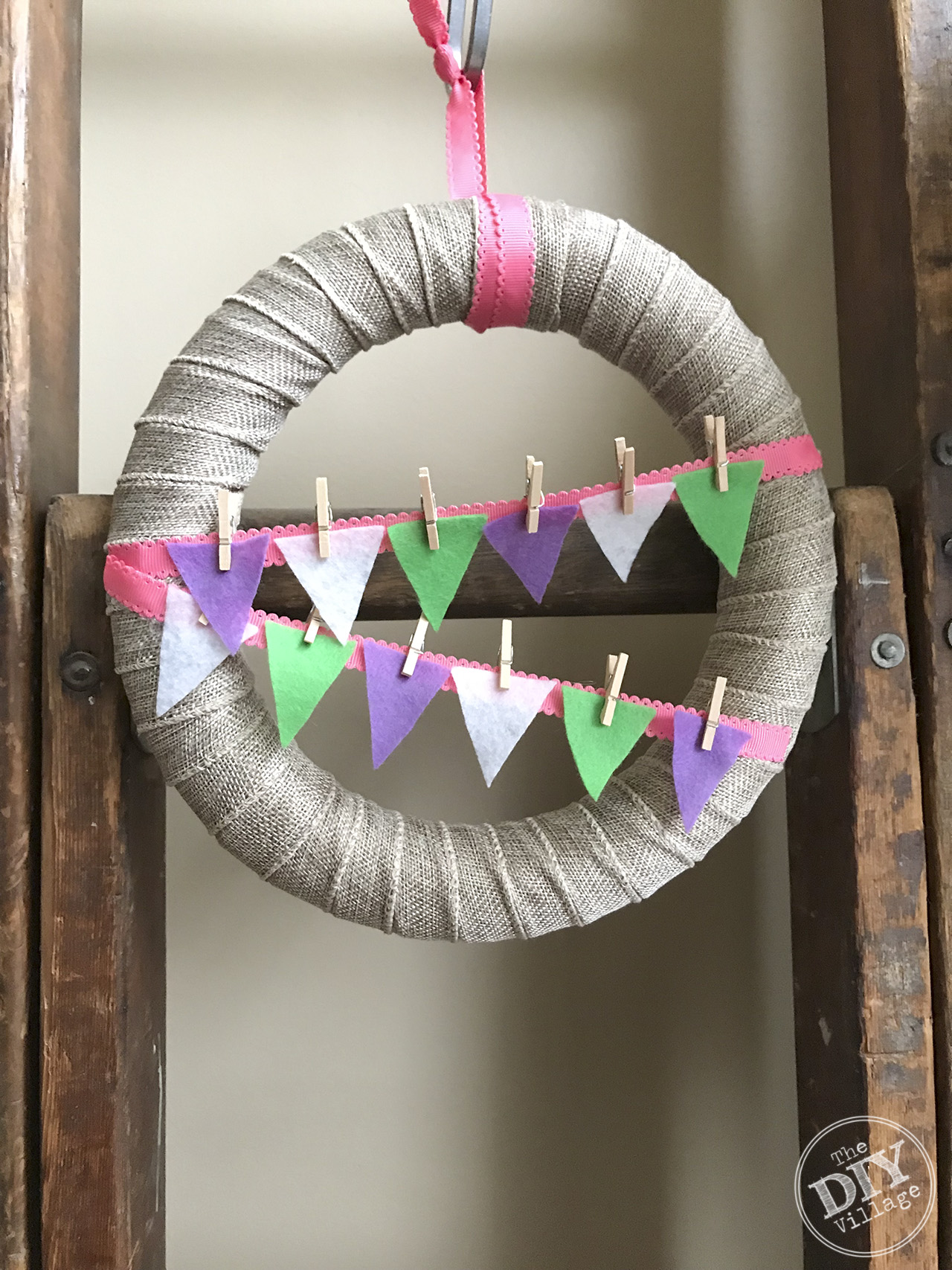 I'm not sure what it is about the dollar store but it definitely has an ability to suck me in, even when I don't need anything from there.  Almost every time I go into that store I am able to find something fun to make or create.  On my most recent trip I was pleased to find some cute rolls of wired burlap ribbon and mini clothes pins.  This was pretty much screaming to be made into a mini spring bunting wreath for my oldest bedroom door.  This project is super fast and super easy to make.  I hope you make one for yourself, these are the cutest!
MATERIALS:
Round Wreath Form
Wired Burlap Ribbon – 2 rolls
Mini Clothes Pins
Coordinating Grosgain Ribbon
Felt
Hot Glue Gun
Scissors
Marker
TUTORIAL:

Start by placing a line of hot glue on one end of the ribbon.  Press firmly until dry against wreath form.  Wrap the ribbon around the form leaving a 1″ overlap.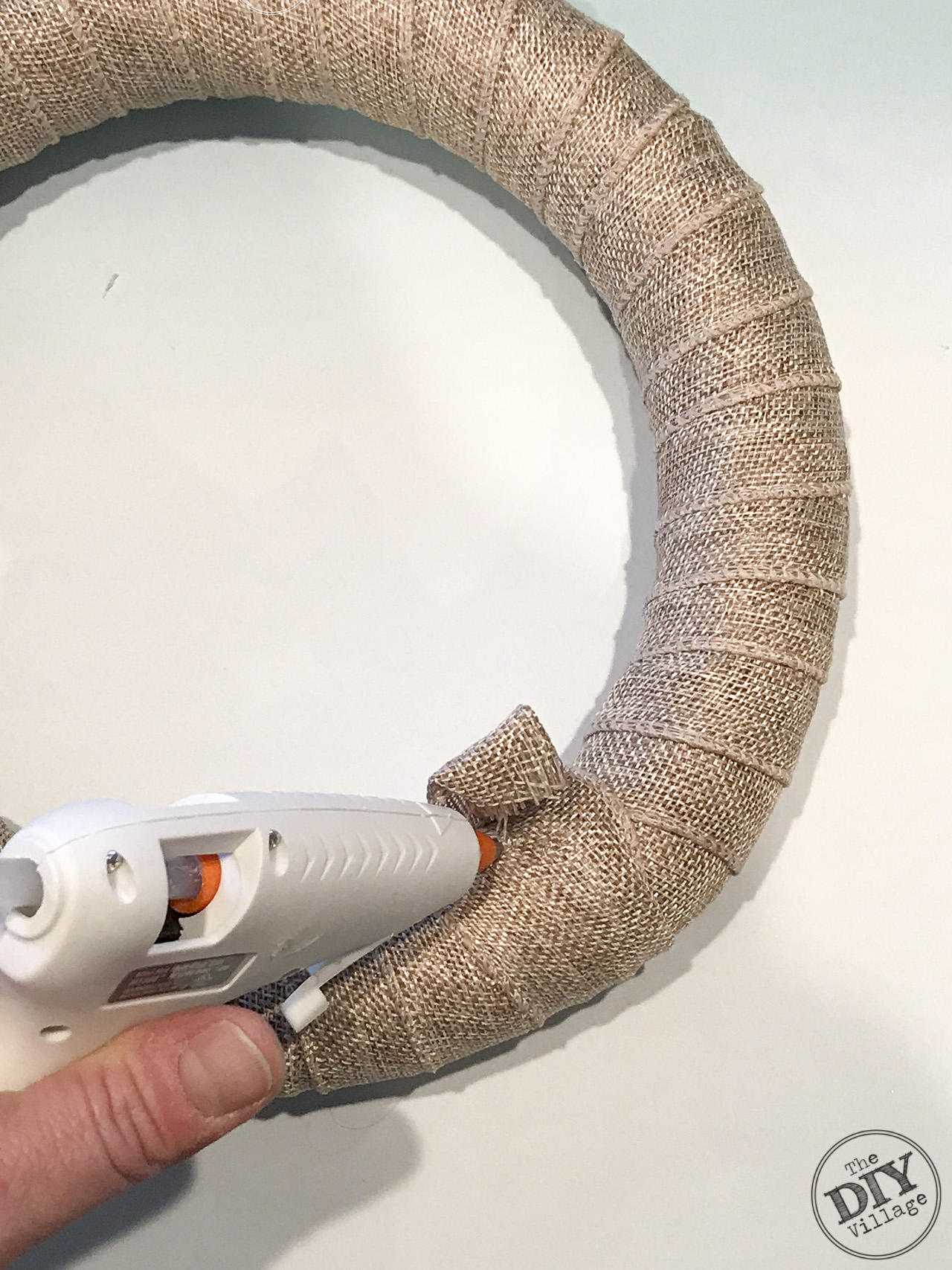 Once the first roll is completely used add another line of glue and start wrapping the second roll.  Once the form is completely covered fold over the end of the ribbon, creating a clean edge, and secure to the form with a line of hot glue.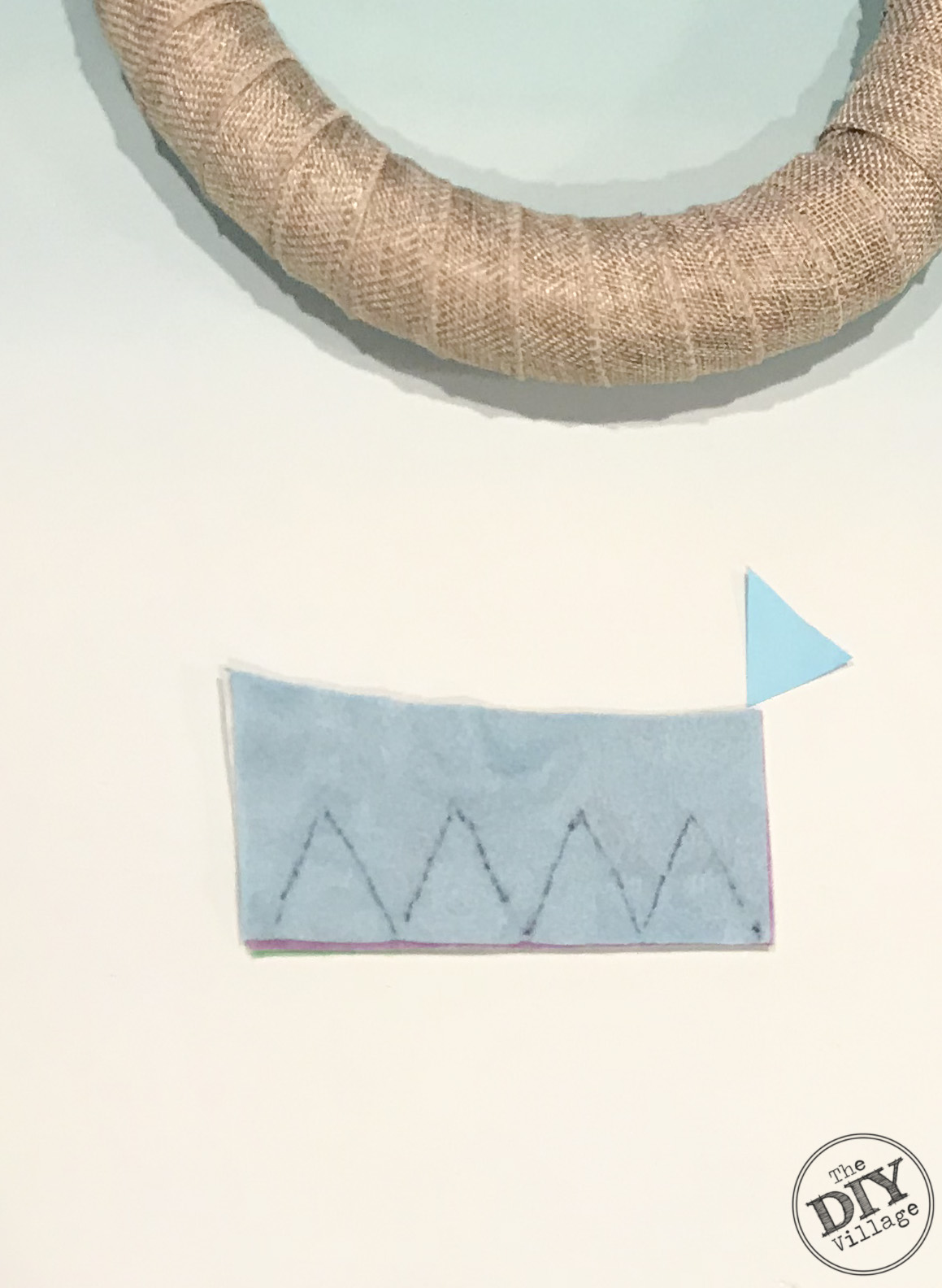 Select the colors for the bunting. Trace a triangle shape (mine was made with a scrap of paper) onto the felt using a marker.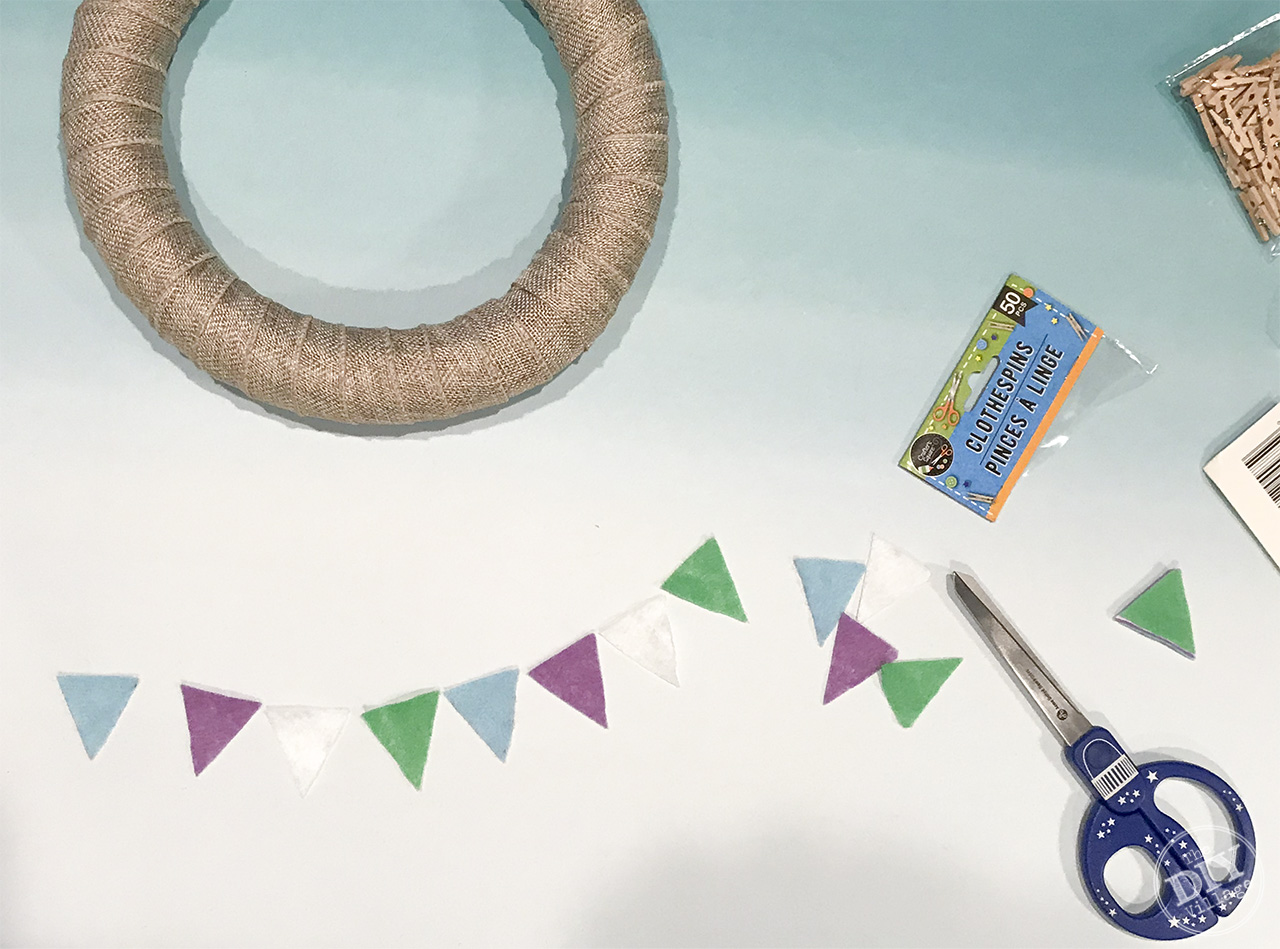 Cut the triangle bunting shapes out.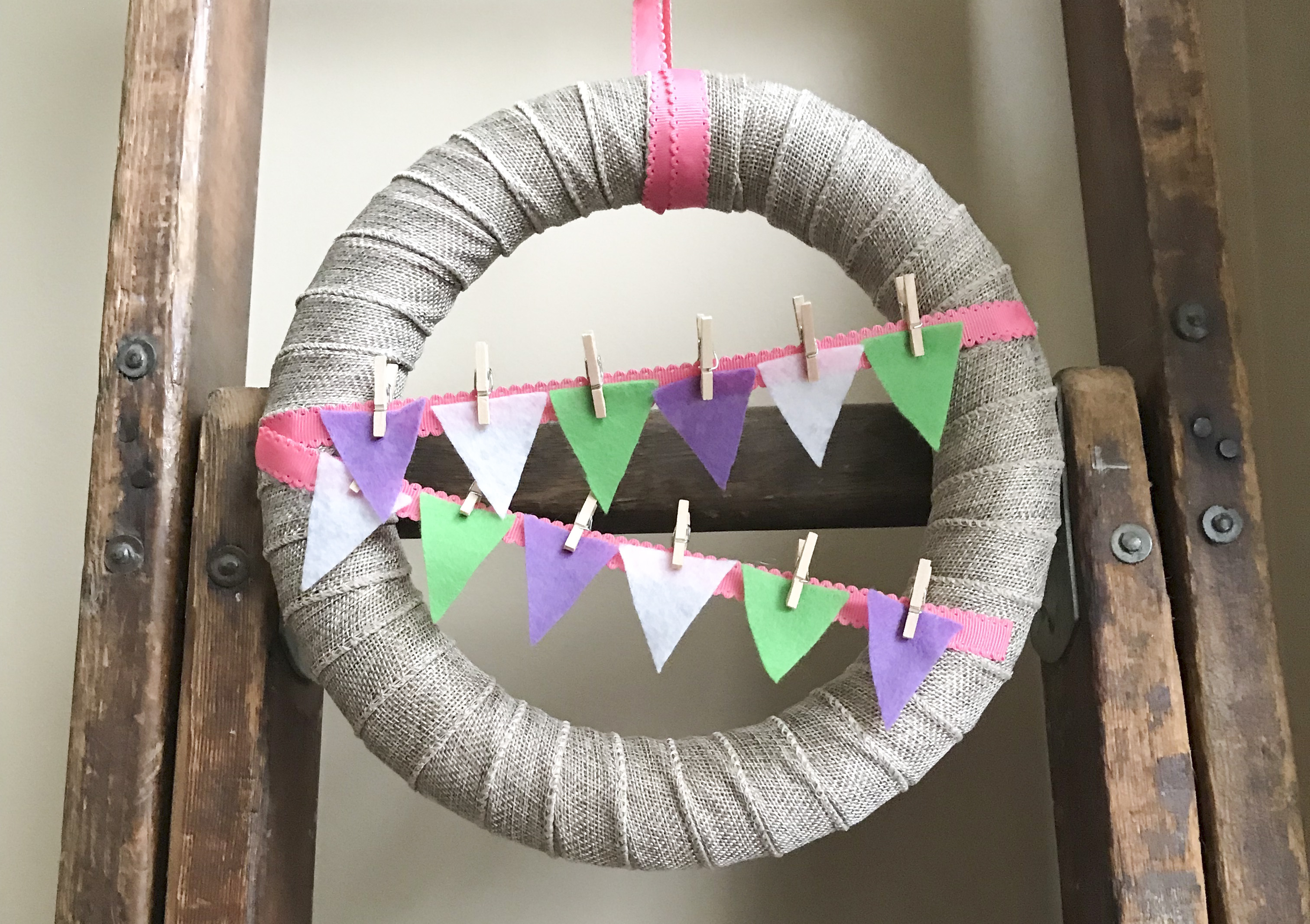 Glue one end of the coordinating ribbon to the wreath.  Stretch the ribbon taught across the form glue down the opposite side. Glue a separate piece of ribbon at an angle creating a < shape.  Stretch the ribbon taught across the form and glue down the opposite side.  Using the mini clothes pins attach the spring bunting pieces to the ribbon.  Wrap a section of ribbon to the top of the wreath tied into a not for hanging the spring bunting wreath.
As you can see this is a fairly easy project, definitely on the beginner side.  In fact this would be super fun to do with my kids!
For more ideas on dollar store projects make sure and check out the projects from the Dollar Store Design Squad!  Dilly Dilly!