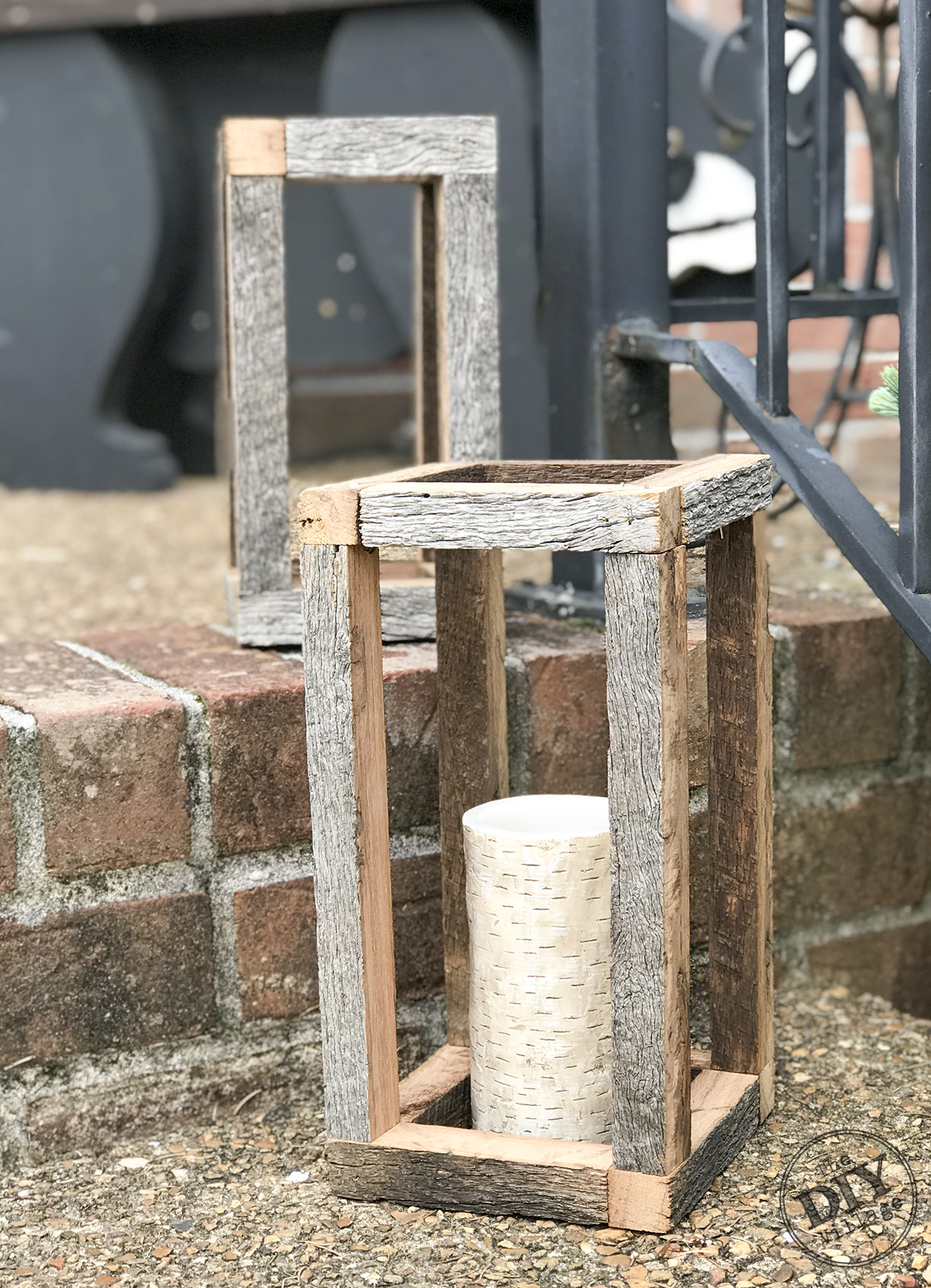 What do you do when you are faced with the challenge of creating something for your porch and you have a stack of old barnwood? Make a lantern of course, right? Okay, maybe not an of course moment but making a barnwood lantern is certainly fun and will add a nice rustic touch to your porch decor.
I had a few challenges while making these barnwood lanterns.  The first and most obvious was that the wood is very old.  And by very old I mean it is close to 75 years old. Old hardwood is awesome but also can be brittle, whoops!
MATERIALS:
Table Saw or Track Saw (Found HERE & HERE)
Barnwood or Pallet Wood
Nail Gun (Found HERE)
2″ Brad Nails (Found HERE)
Miter Saw (Found HERE)
Outdoor LED Candle (Found HERE)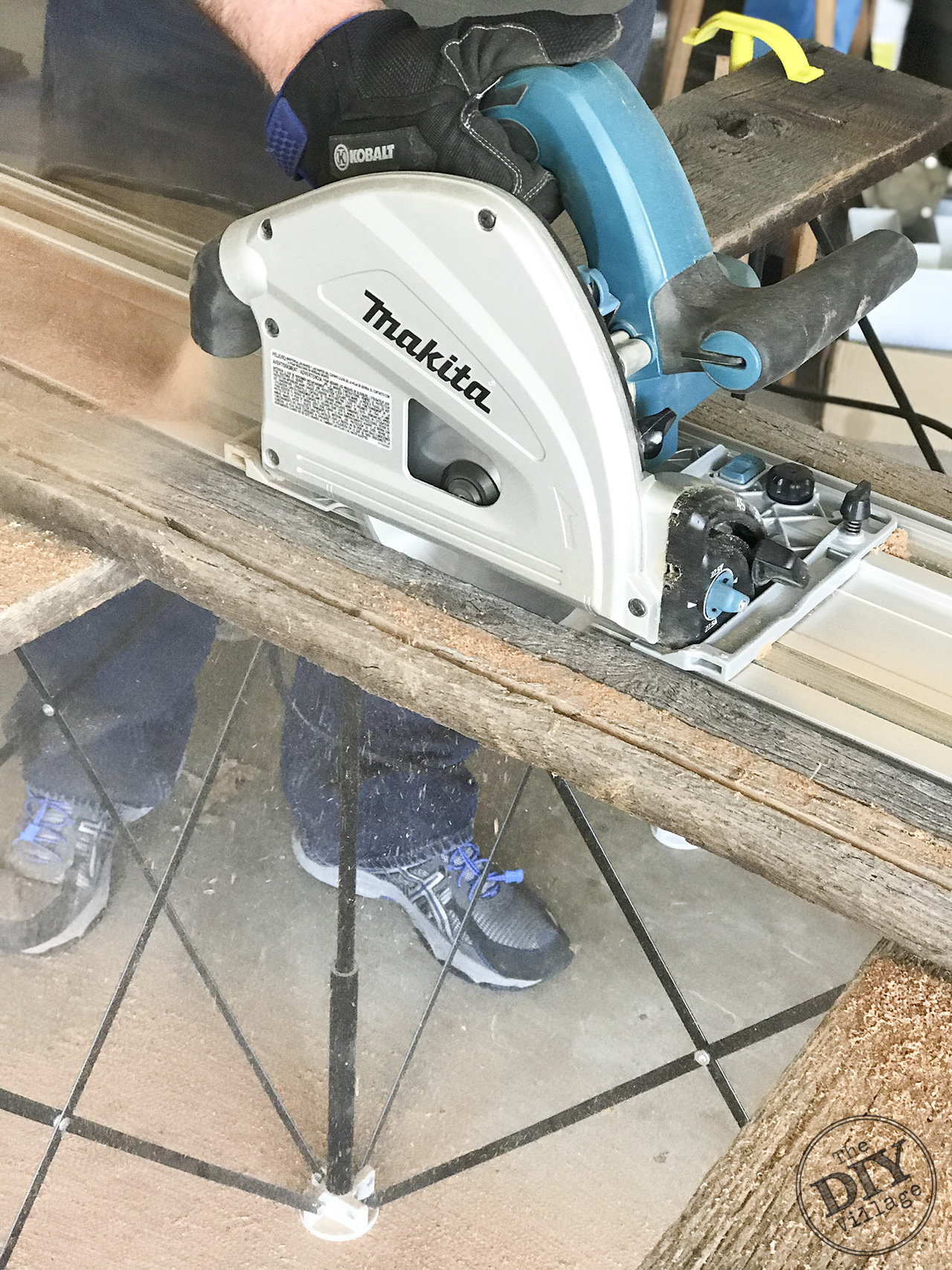 Because of the size of the barnwood the first thing to do is to rip 1″ widths of the entire width of the boards. My boards are 56″ long and I wanted my lanterns to be two different heights. One at 12″ and one at 10″ tall.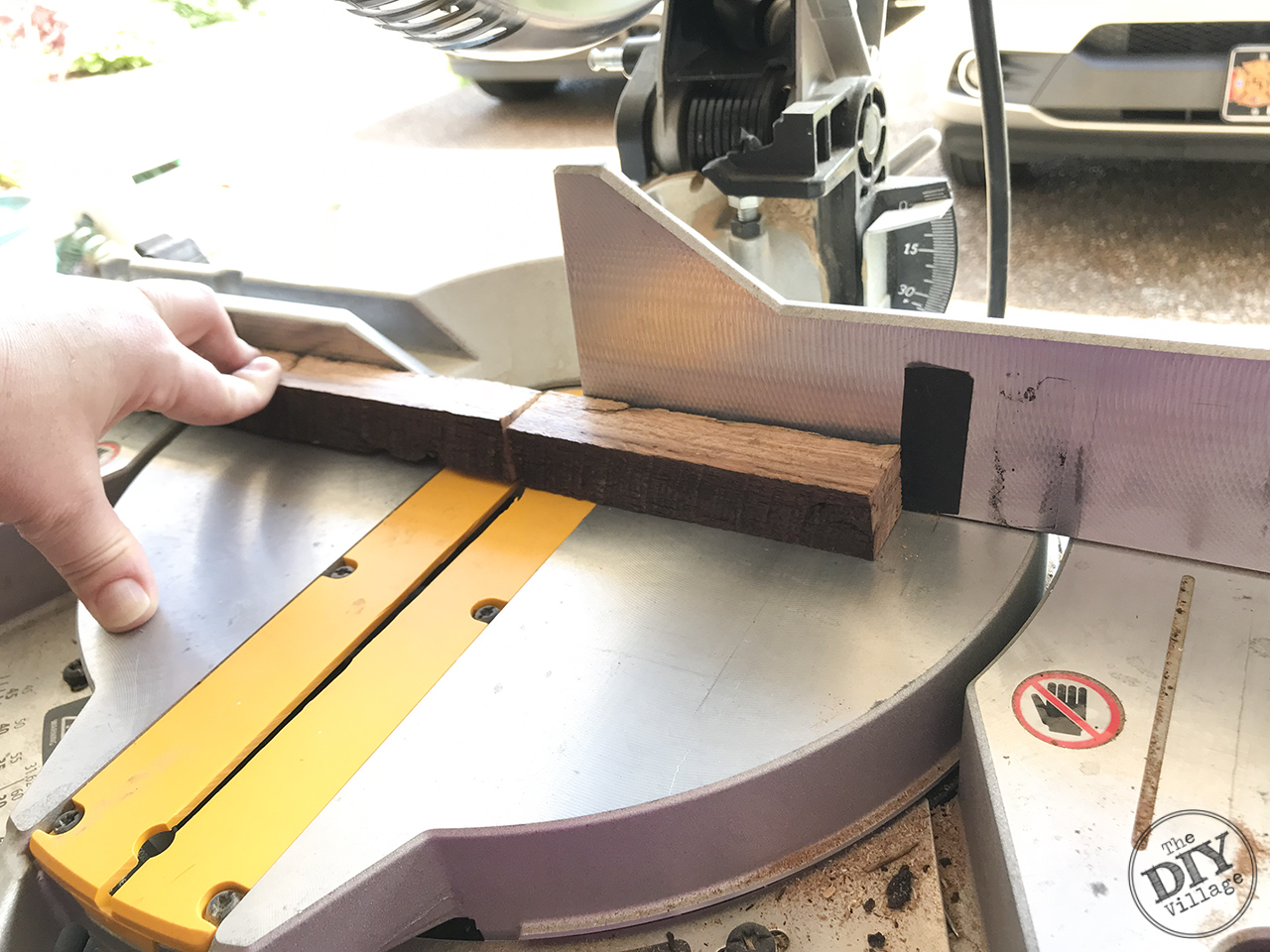 Next up cutting the strips to length. Set the miter saw to a 90 degree cut.  For each lantern you will need the following:
CUT LIST:
12″ Lantern
4 – 10″ lengths
8 – 5″ lengths
10″ Lantern
4 – 8″ lengths
8 – 4″ lengths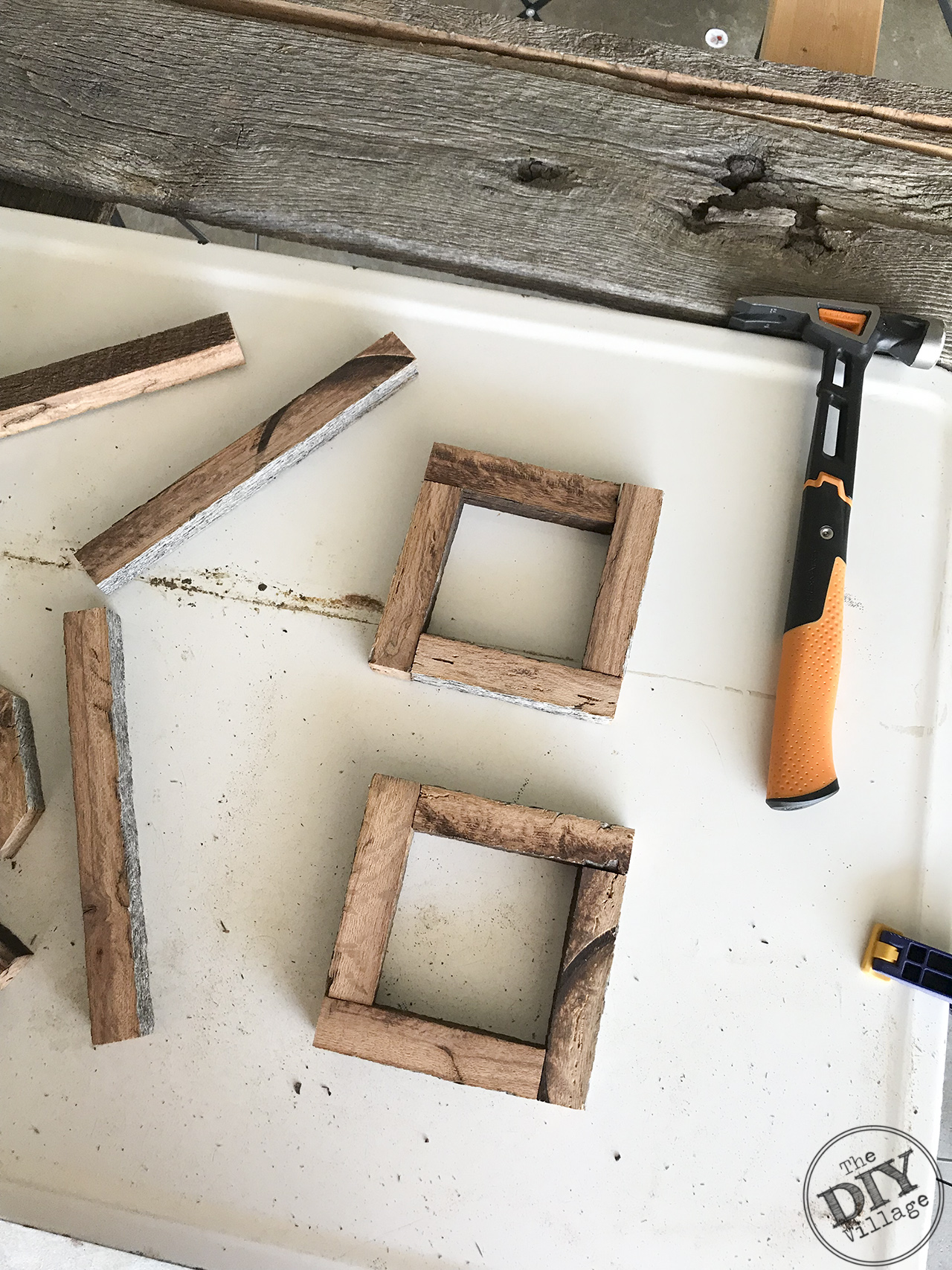 Dry fit the pieces and select which sides will face up/down and inside/out.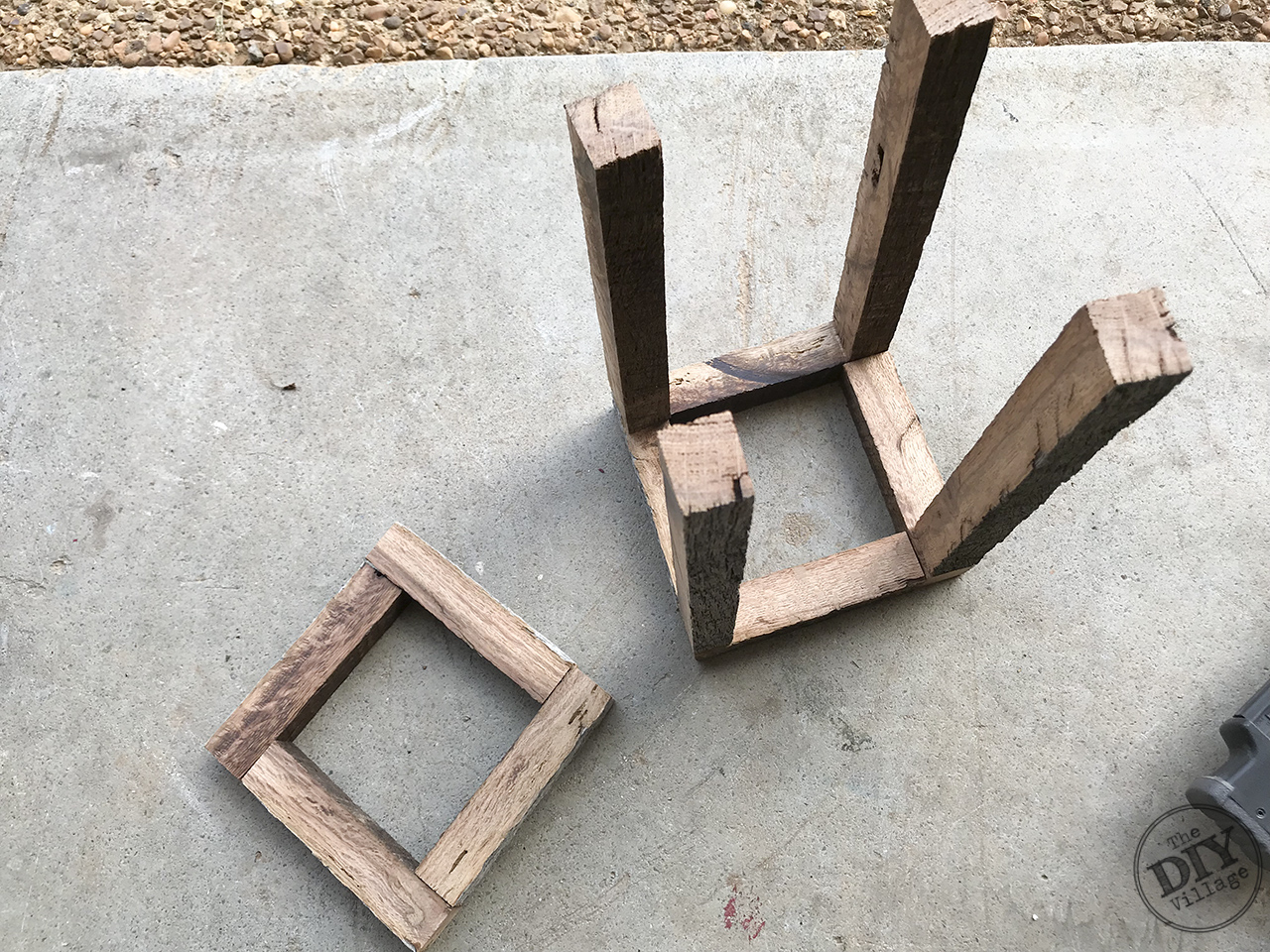 Using a nail gun attach the short pieces to create the base and the top. Attach the center supports at each corner of the square.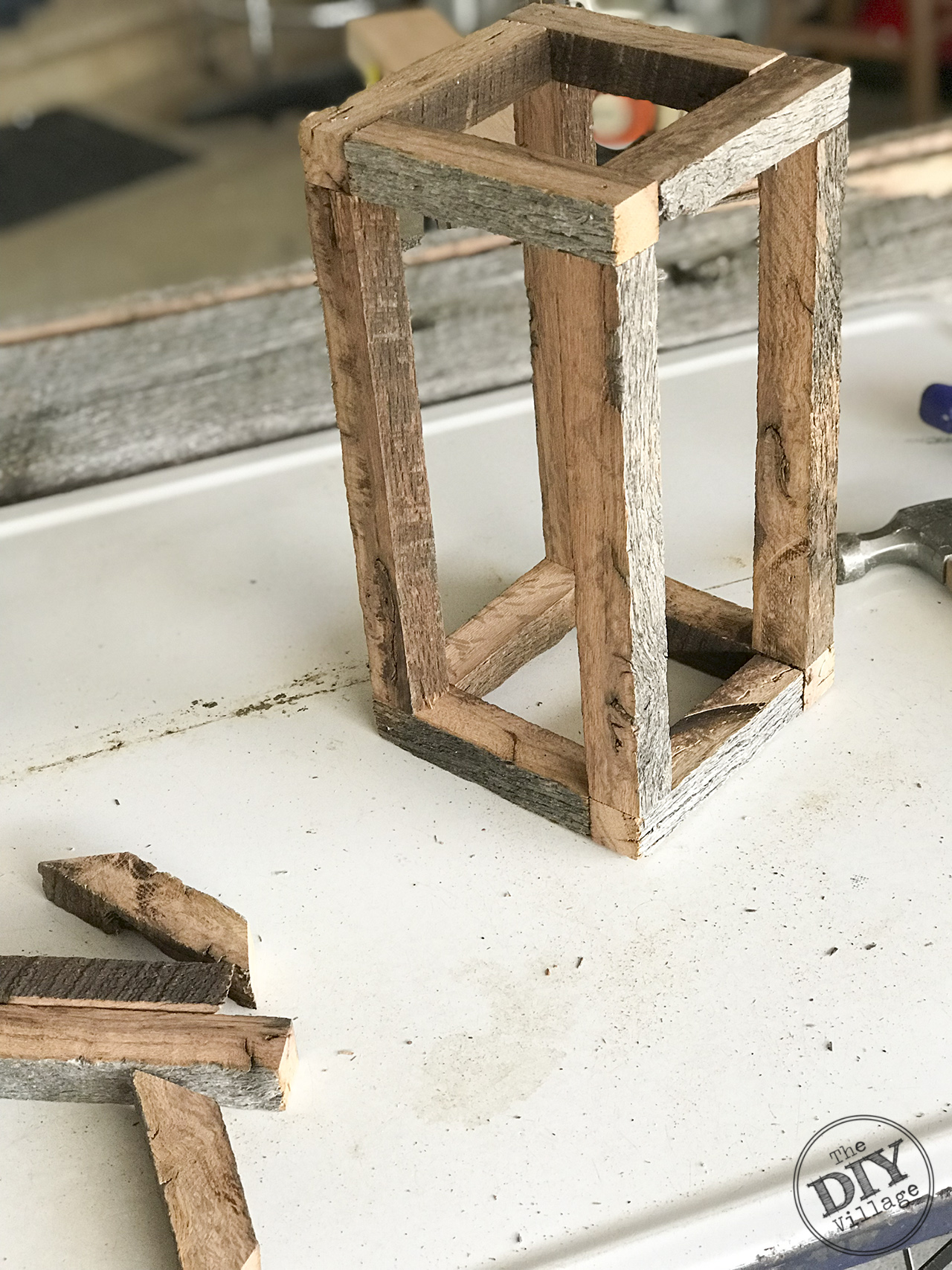 Once this is completed your barnwood lantern is ready for your porch.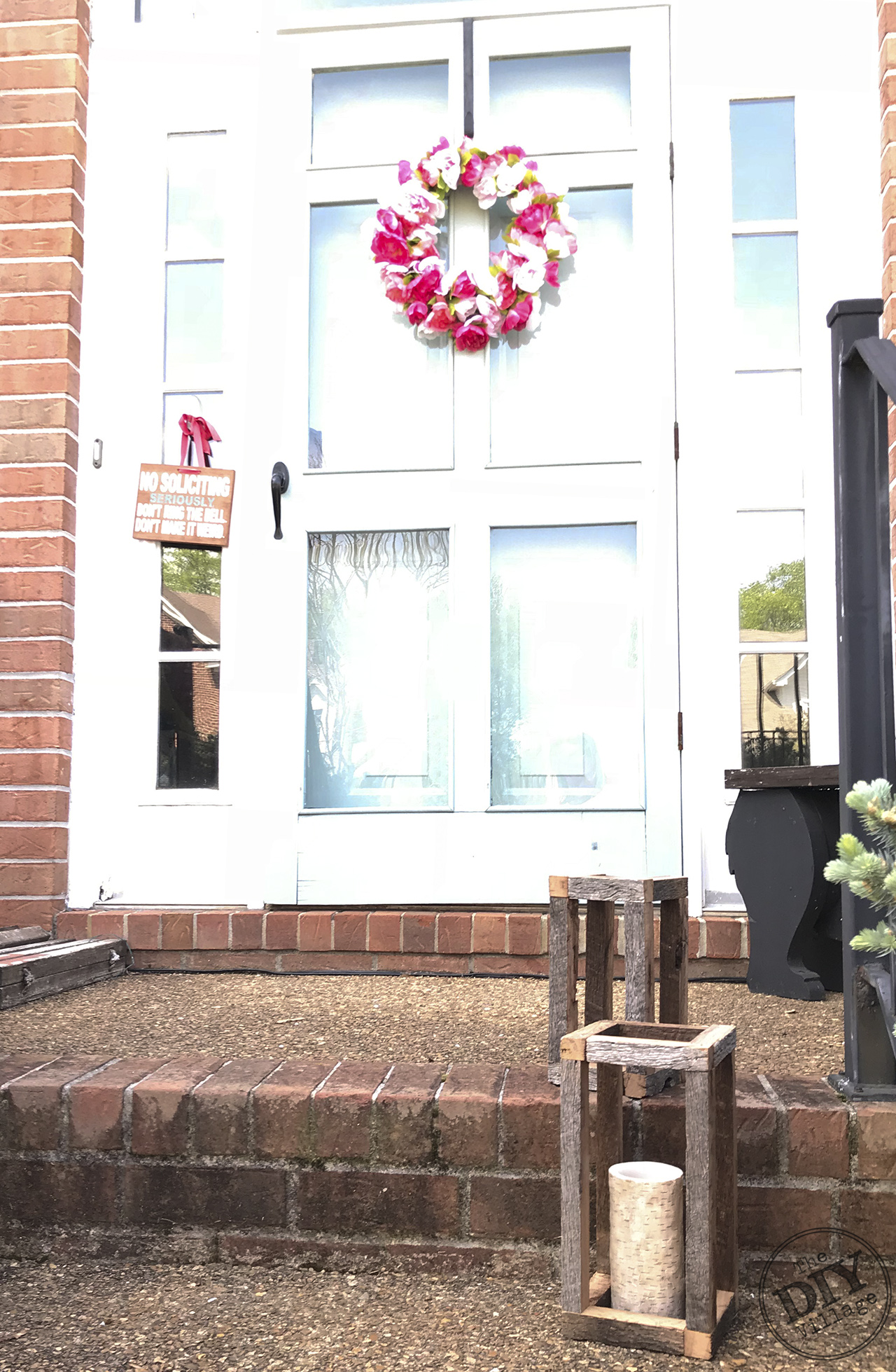 Add an outdoor LED light to complete the look or even add a small potted plant to add color to your porch.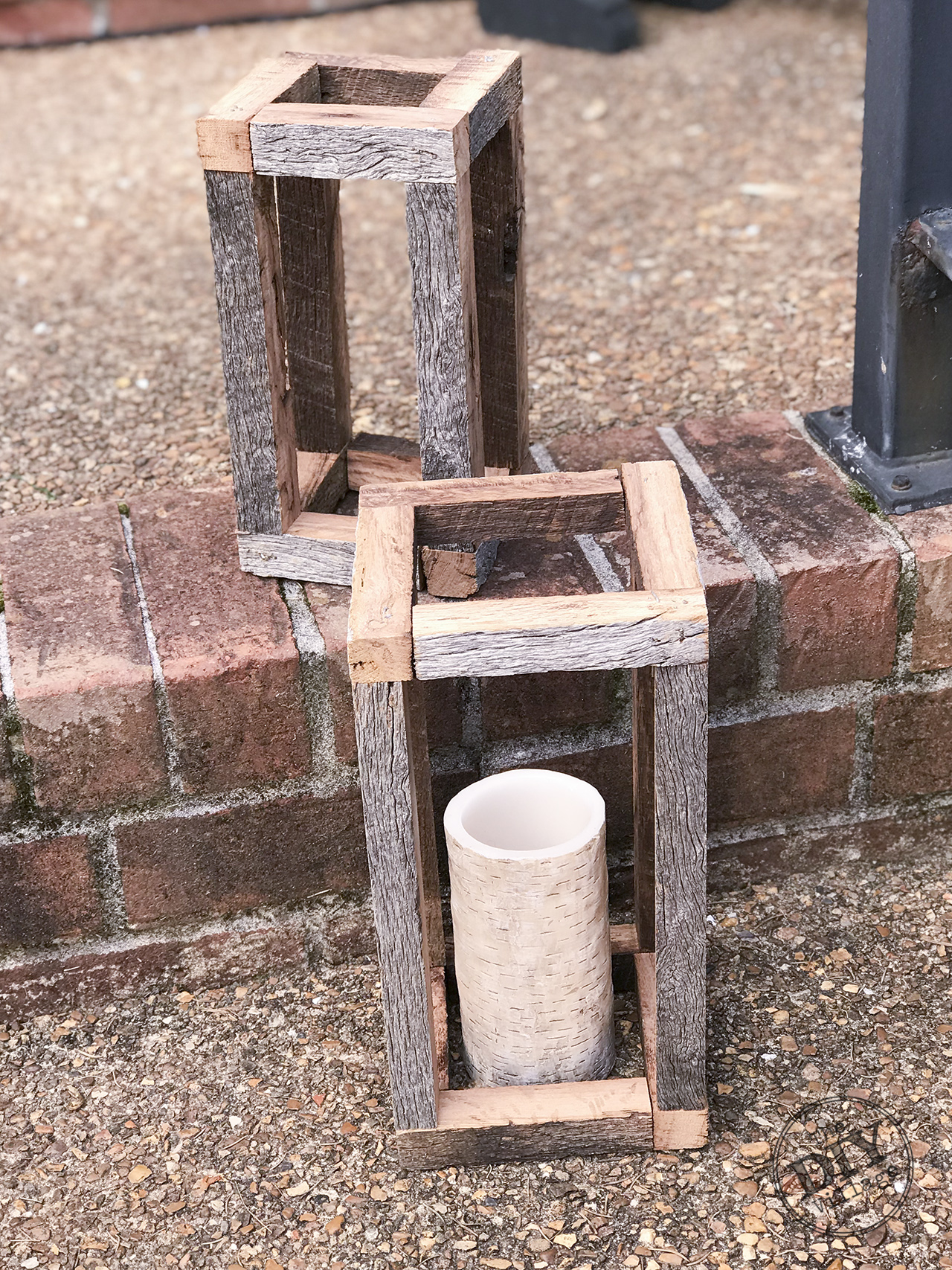 Expect to spend 30-40 min total making both barnwood lanterns from start to finish. If you like you can seal the wood with a spray varnish but it isn't necessary.  Remember this wood is already old a little weather will just add to the look!
For more Spring Power Tool projects check out the following posts!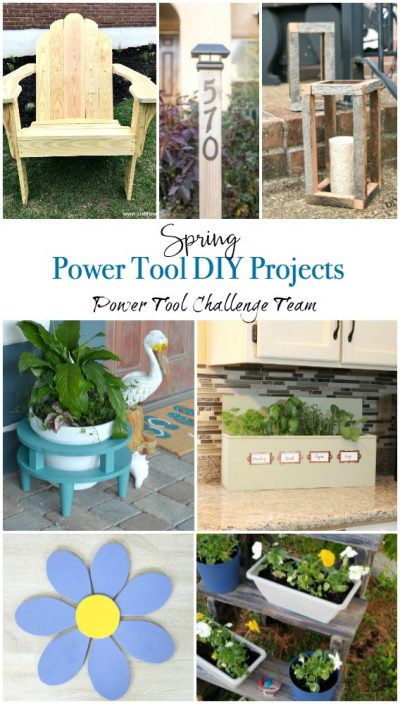 Mid Century Modern Plant Stand – H2OBungalo
DIY Adirondack Chair – Just The Woods
Reclaimed Tiered Plant Stand – My Repurposed Life
DIY Solar Address Post – Domestically Speaking
DIY Wooden Flower – Create & Babble
Kitchen Herb Garden – The Kim Six Fix