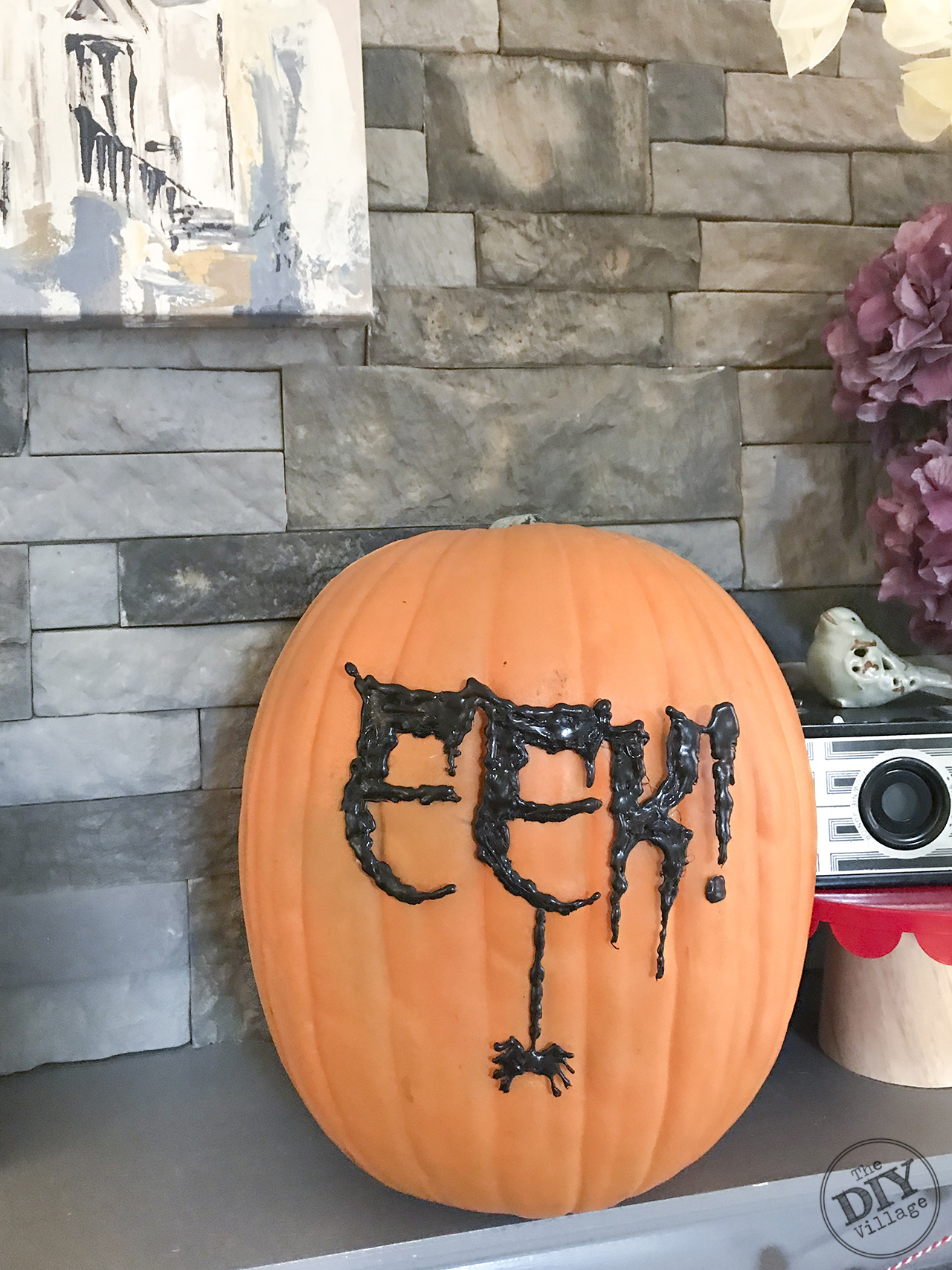 If you are familiar with the Southern US in the month of September and early October you are fully aware that it is pretty much hot and humid here until mid October. Typically it's so warm that carving a pumpkin before the week of Halloween can lead to a moldy collapsing pumpkin way too soon. That doesn't mean we don't go ahead and start decorating though, because we do!
Two of my friends Angie from County Chic Cottage and Carolina from 30 Minute Crafts, being the awesome on top of it women they are, wrote a book called Hot Glue Hacks and Crafts (found HERE). Of course this book inspired me and challenged me to come up with a hot clue no carve pumpkin decorations for the Craft Lightening Challenge they host.  You are going to love how easy this project is and how awesome it can look when you are done!
MATERIALS:
Parchment or Wax Paper (found HERE & HERE)
Tape
EEK Printable (found HERE)
Hot Glue Gun (found HERE)
Hot Glue Sticks (found HERE)
Paint Brush (found HERE)
Craft Paint (found HERE)
Scissors
Pumpkin -real or fake (found HERE)
Extra
Hot Glue Hacks and Crafts Book (found HERE)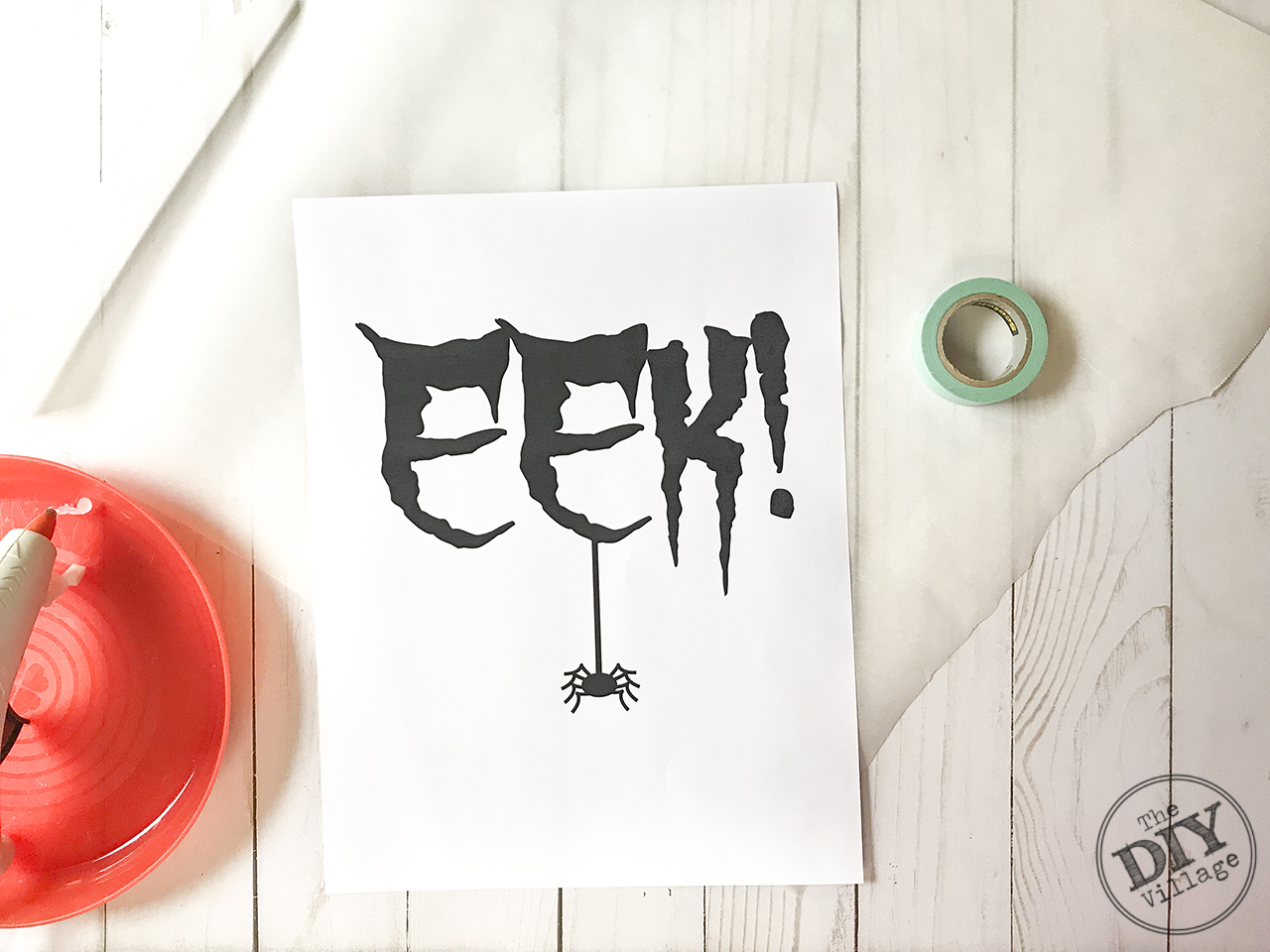 Start by printing what you want to use as pumpkin decoration. In our case I am using our EEK Spider Printable we made a few years back.  You can find it HERE.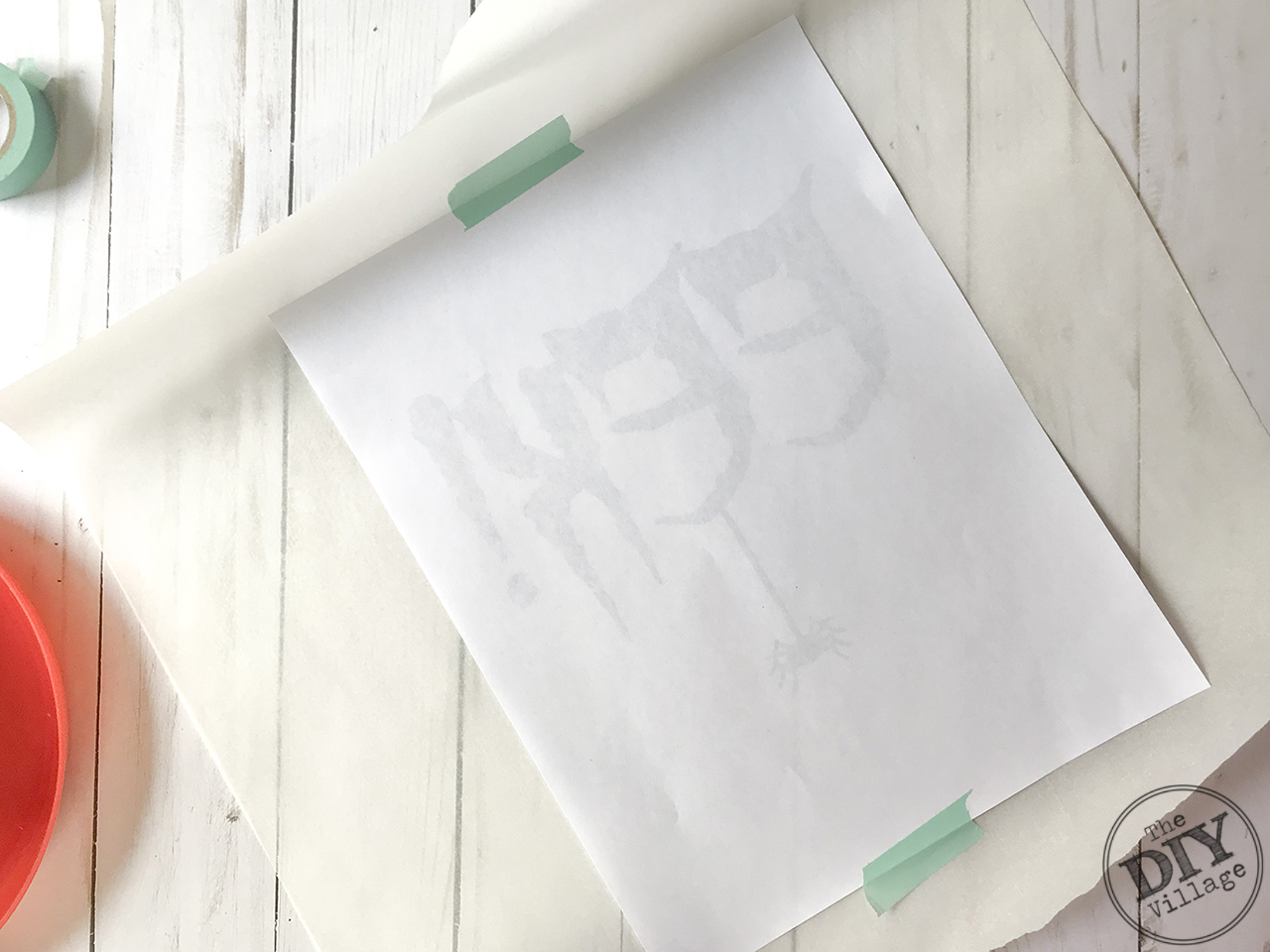 Attach the printed image onto the backside of your parchment or wax paper.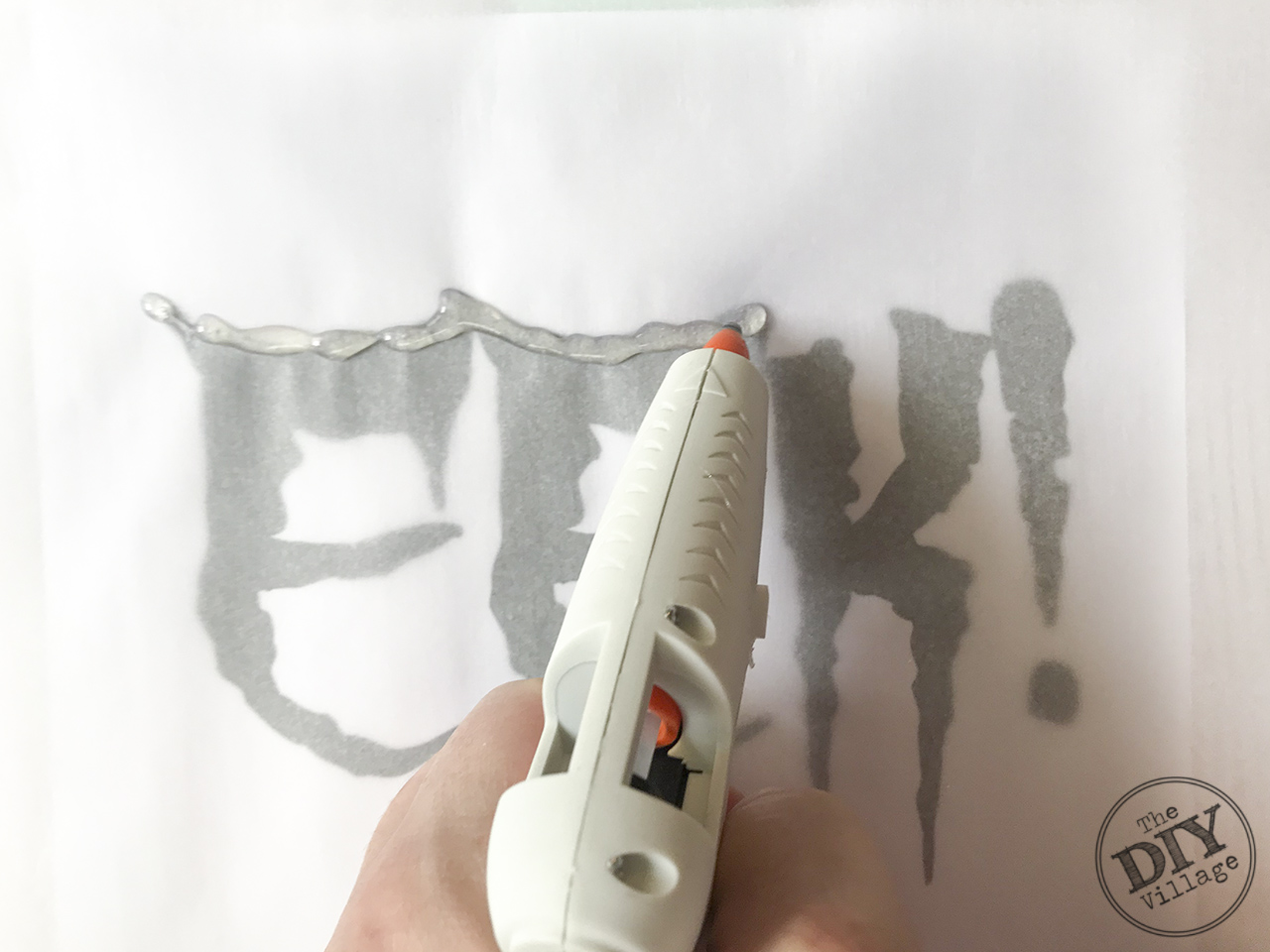 With the design secure to the underside of the paper begin tracing and filling in the inside of the design with hot glue.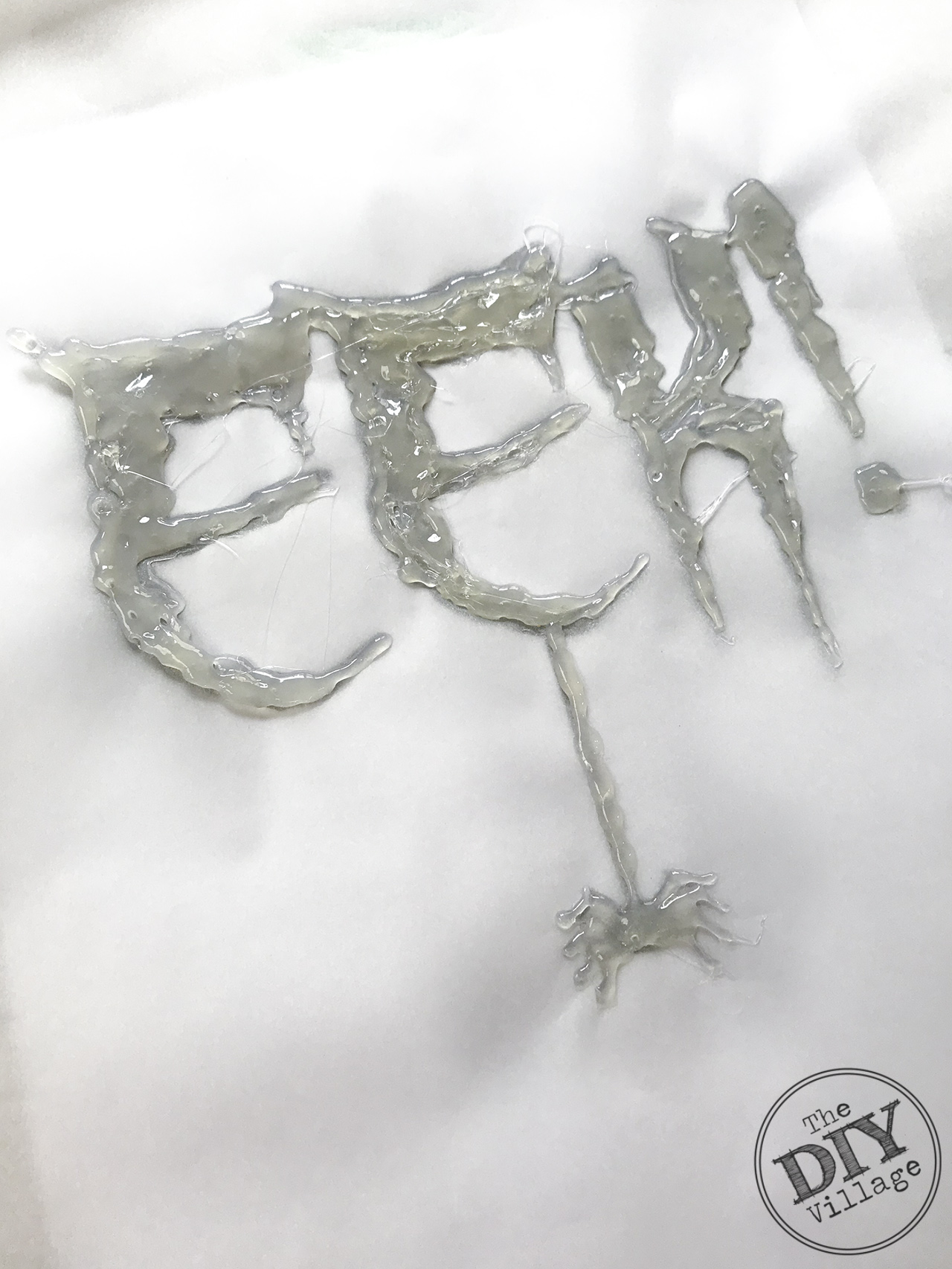 Make sure to completely fill in the space. You can double check the coverage by carefully lifting the piece off of the paper and then placing it back down to fill in any voids. Let the design cool for a few minutes and completely harden.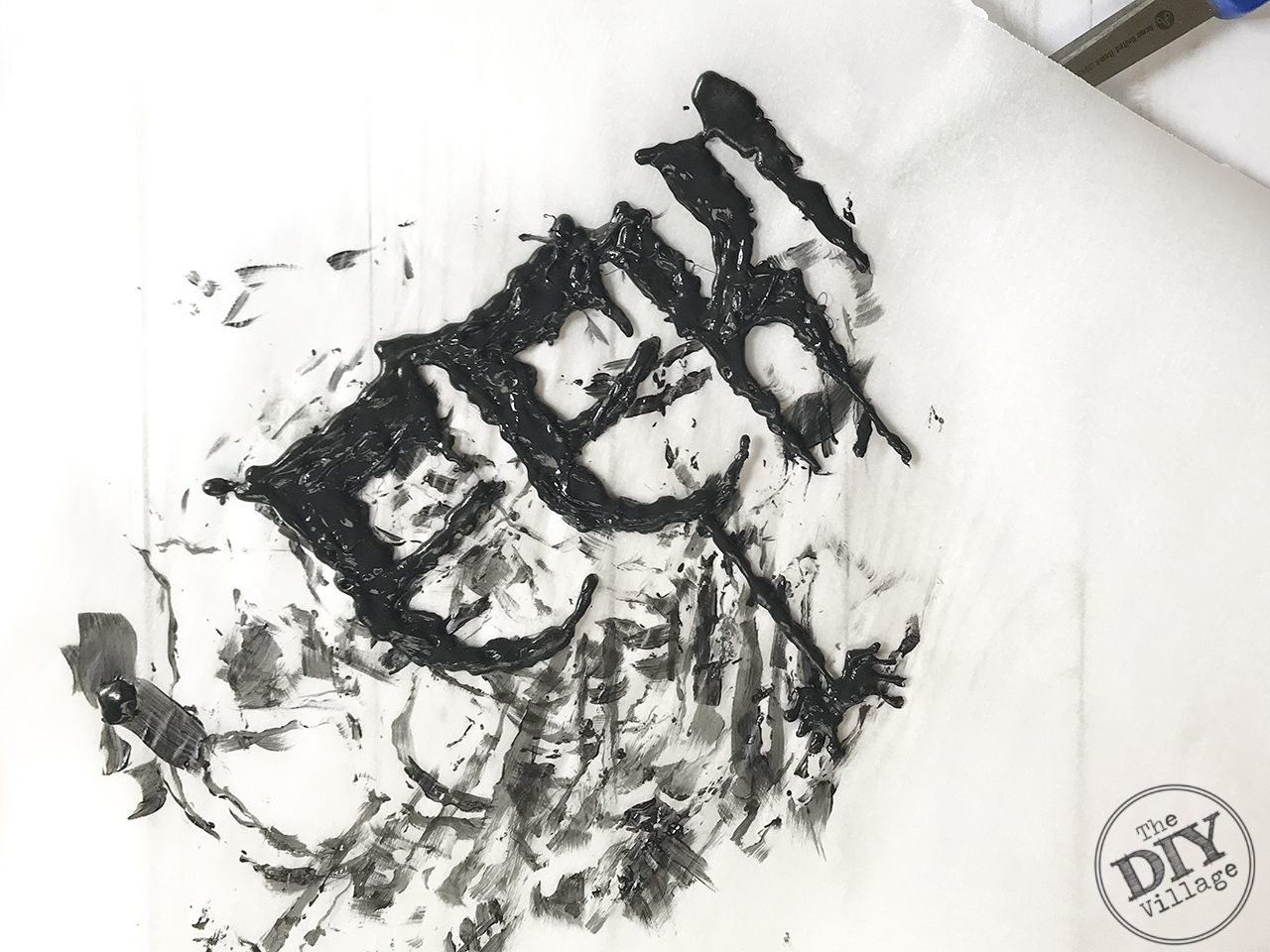 After the hot glue has hardened it is ready for paint. Use the craft brush and multi-purpose paint to paint the design.  In my case it took 3 coats of paint but only a total time of 10 minutes since the paint dries fairly quickly.  A great alternative would be black spray paint.  Use the scissors and trim off any stray hot glue hairs.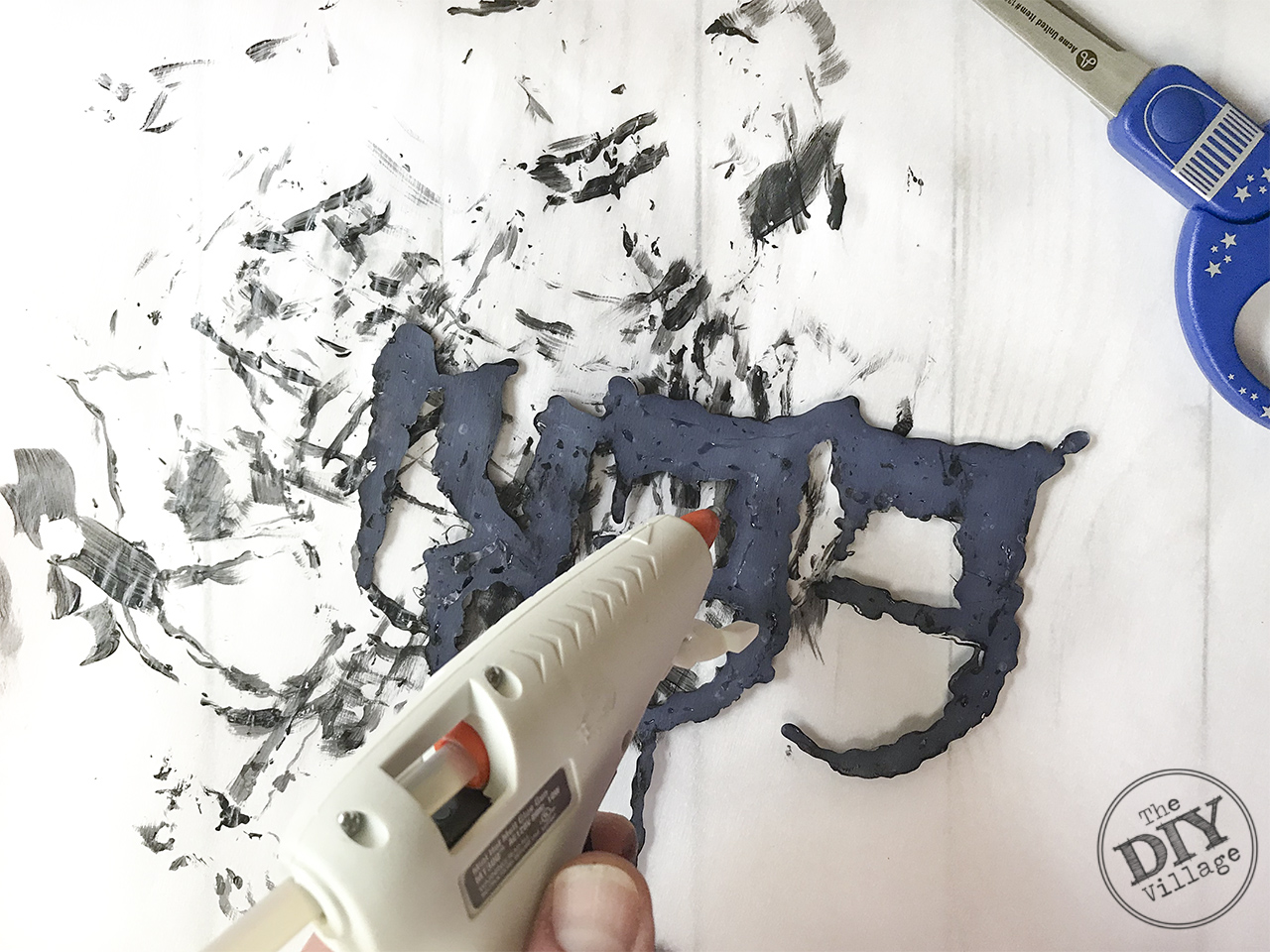 After the paint is completely dry use a few drops of hot glue to attach your pumpkin decoration directly to your pumpkin.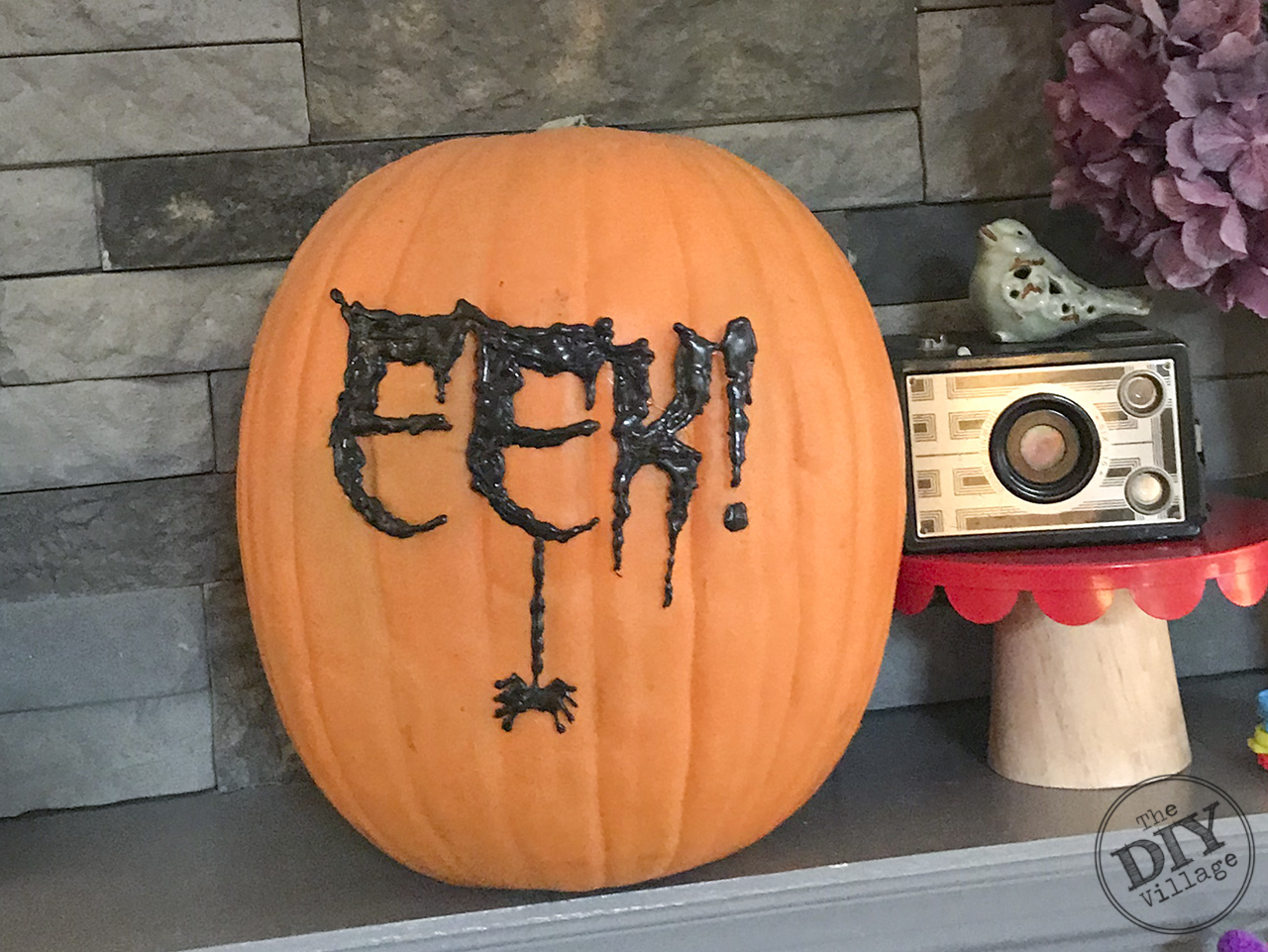 It's as easy as that, folks!  In 15 minutes you can have your own custom hot clue pumpkin decorations.  The ideas are endless.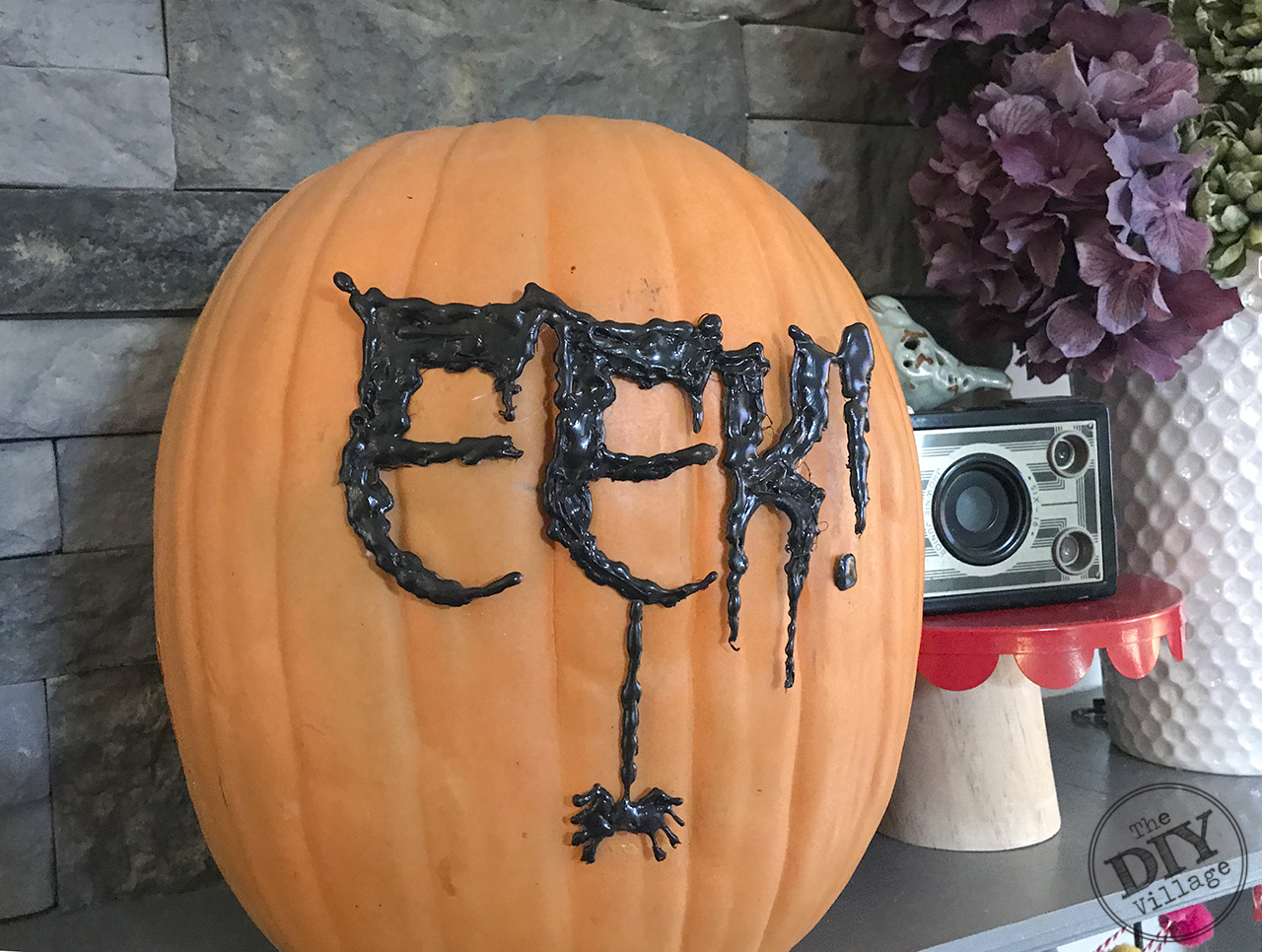 Our spooky EEK pumpkin will look great on our porch. Well, just as soon as it stops raining it will. 😉