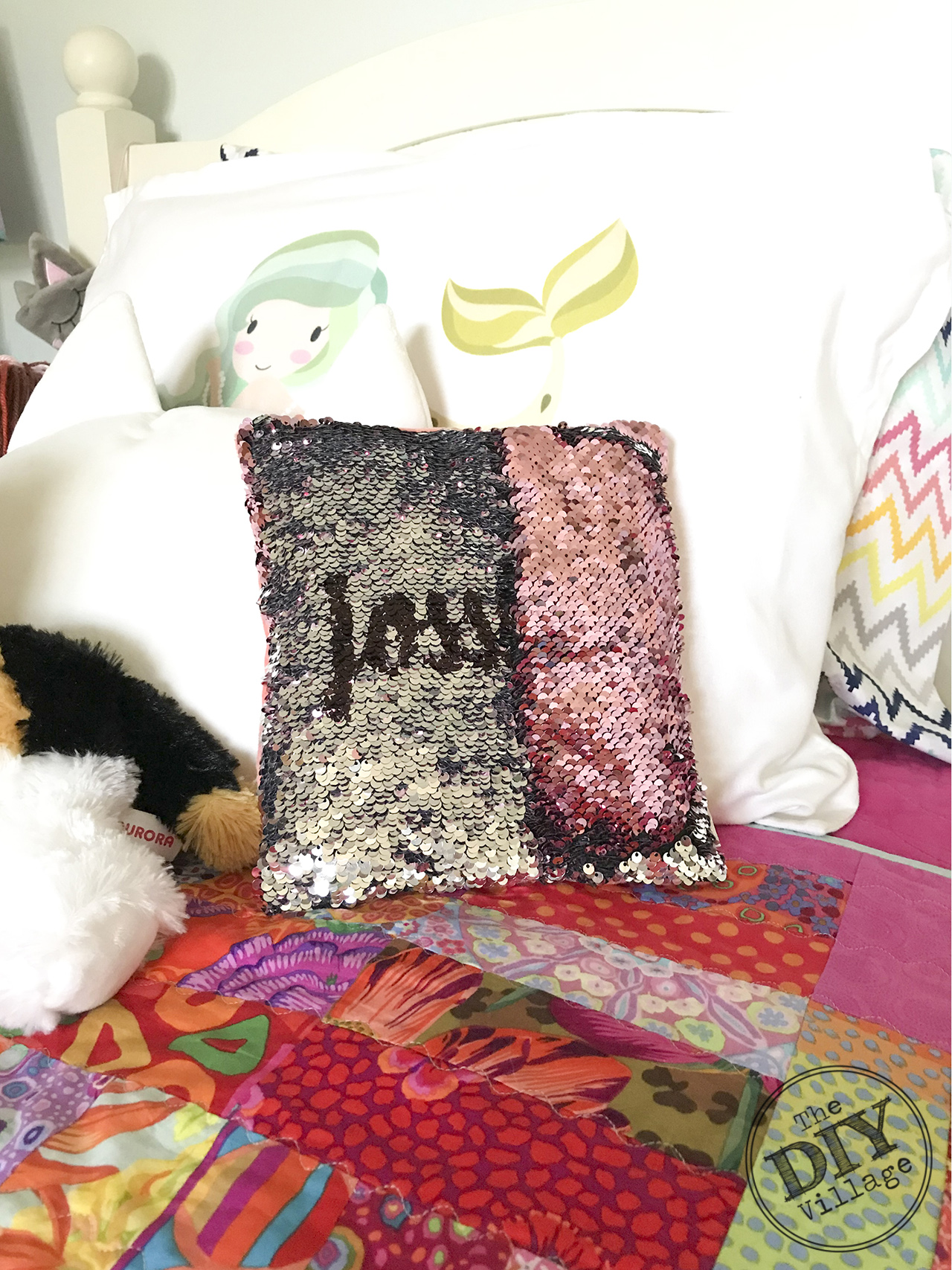 It's Dollar Store craft time!  You never know what you are going to find when you go into the Dollar Tree. Imagine my surprise when they had a huge bin of reverse mermaid sequin pillows.  I knew my oldest would be beyond excited to have one in her room. That girl is all about the sparkle. Unfortunately the pillow looked kind of plain. I decided to add her name like a hidden message. You will love how easy this is to make and what little materials you will need.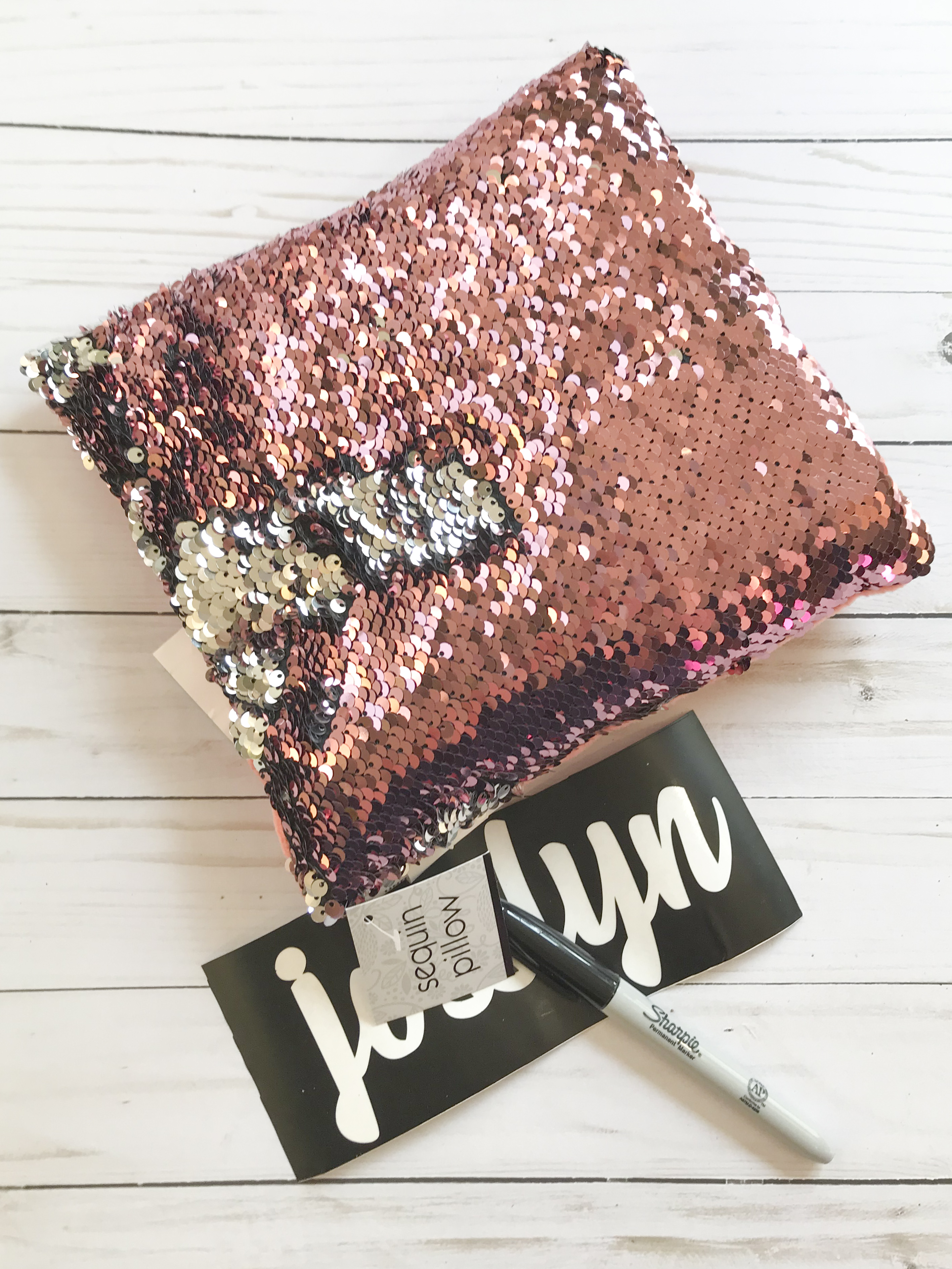 MATERIALS:
Mermaid Sequin Pillow (found at Dollar Tree or HERE)
Black Sharpie (found HERE)
Stencil with name or phrase (make your own or buy one HERE)
Transfer Tape (found HERE)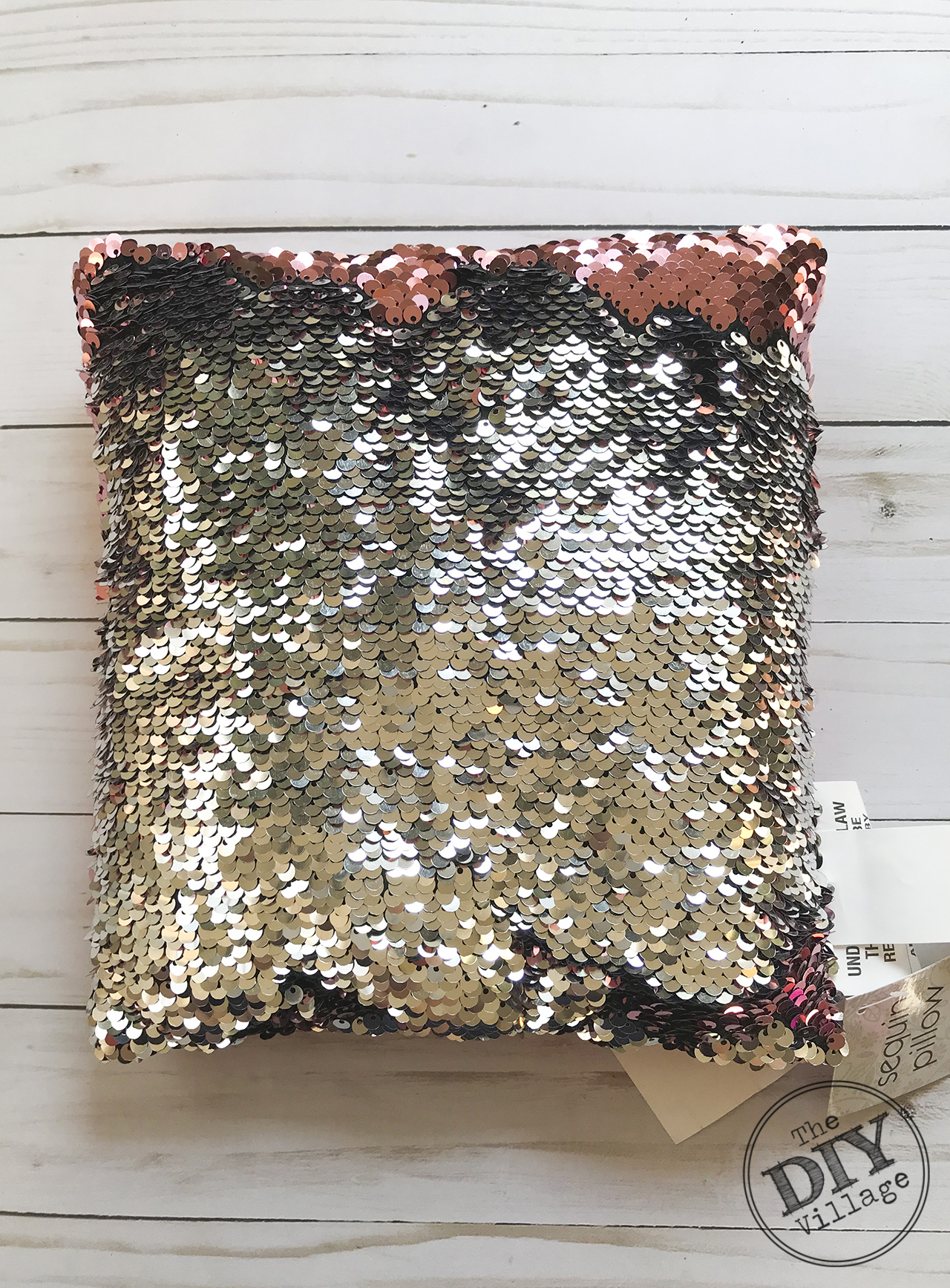 Start by making sure all of your sequins are going in the same direction. I suggest selecting the lighter side of the two sided sequins.  The letters will pop better with a lighter background.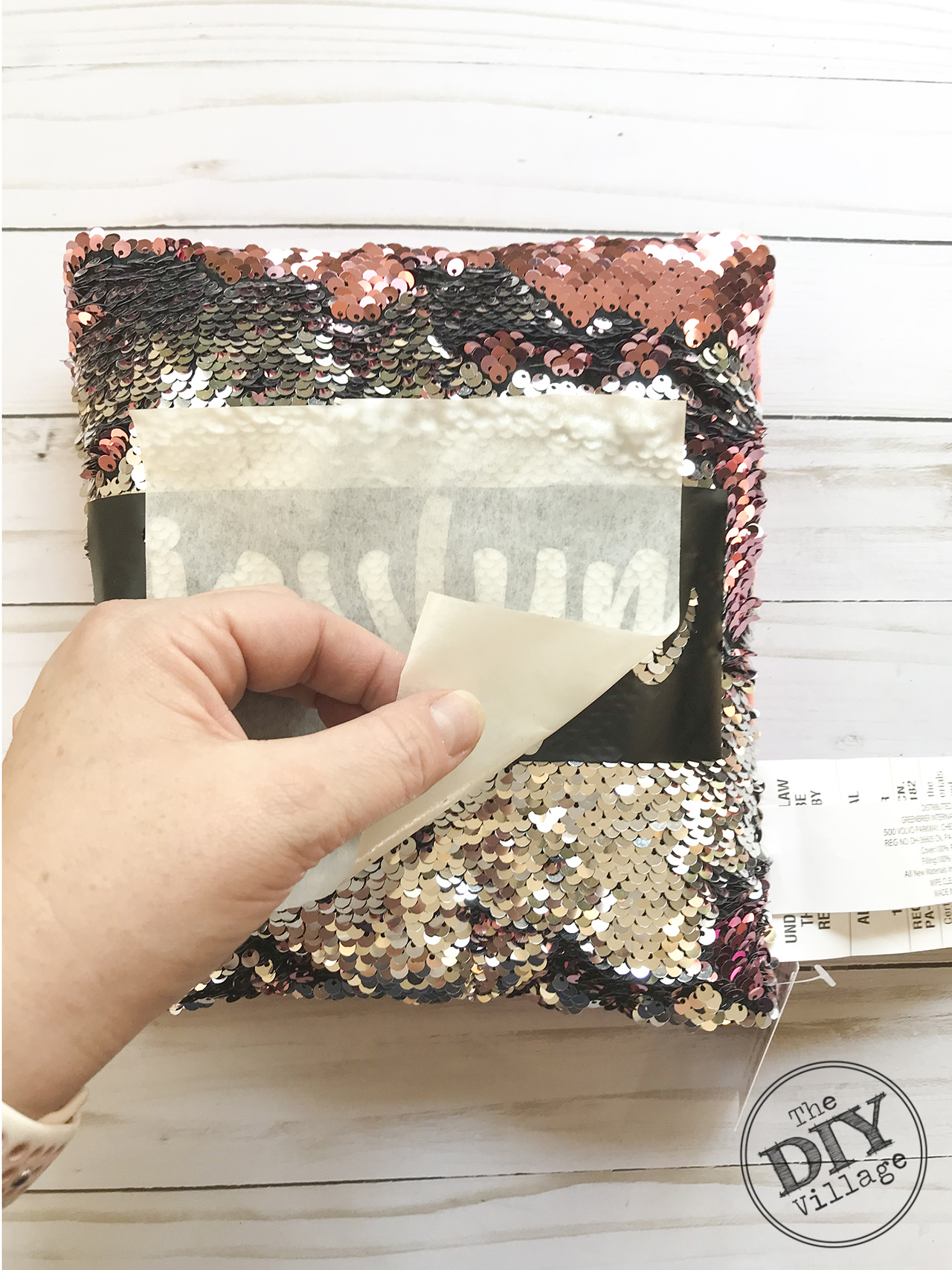 Prep your stencil by applying transfer tape and figure out where you would like it aligned on your hidden message pillow.  If you want to make your own stencils but don't have a machine, this is the one I use HERE.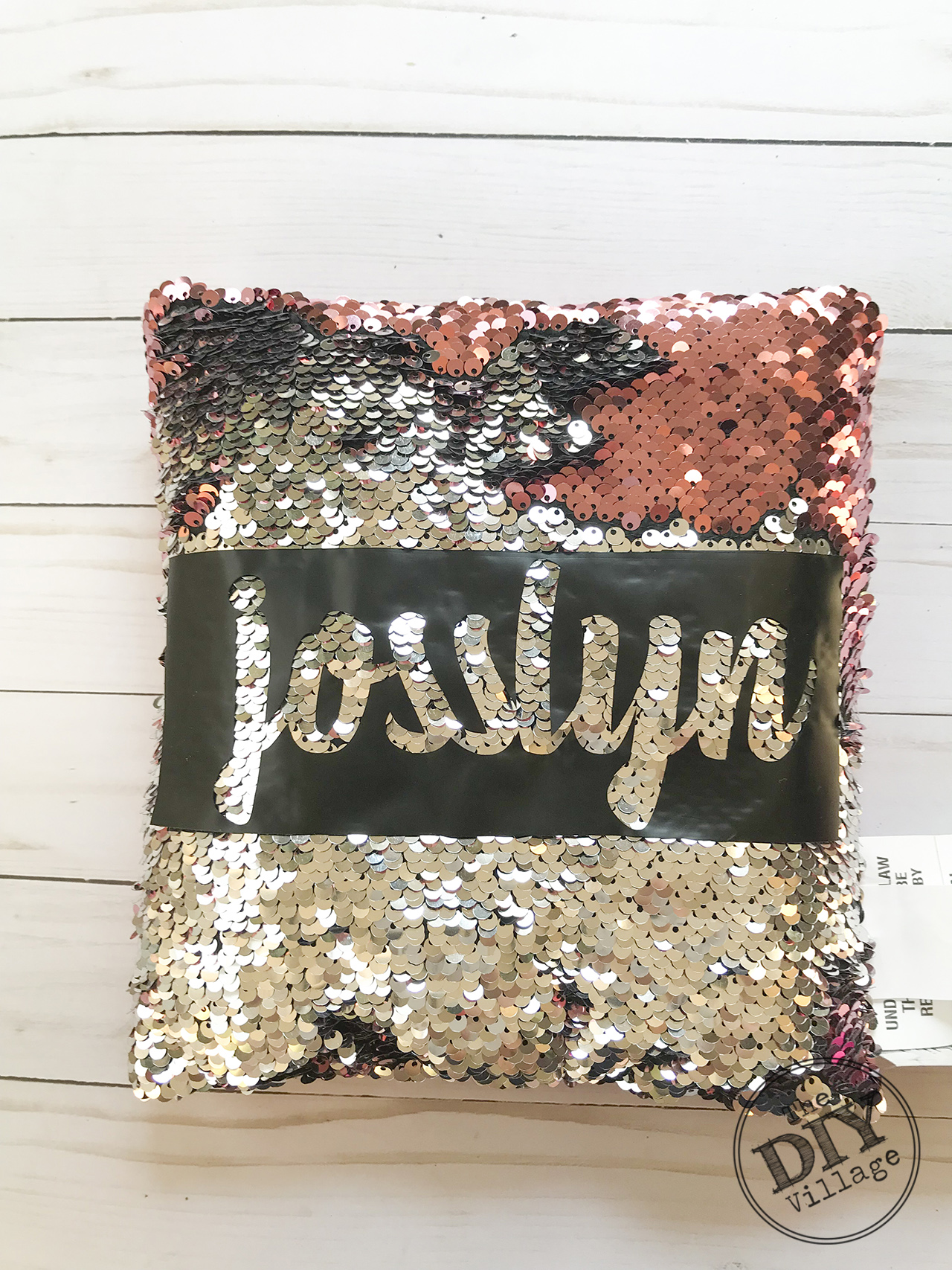 Apply the stencil and you are ready to create your hidden message.  Make sure that your stencil is sticking to the sequins.  They can easily slip while you are coloring them, if the letters are detailed it can mess up your words.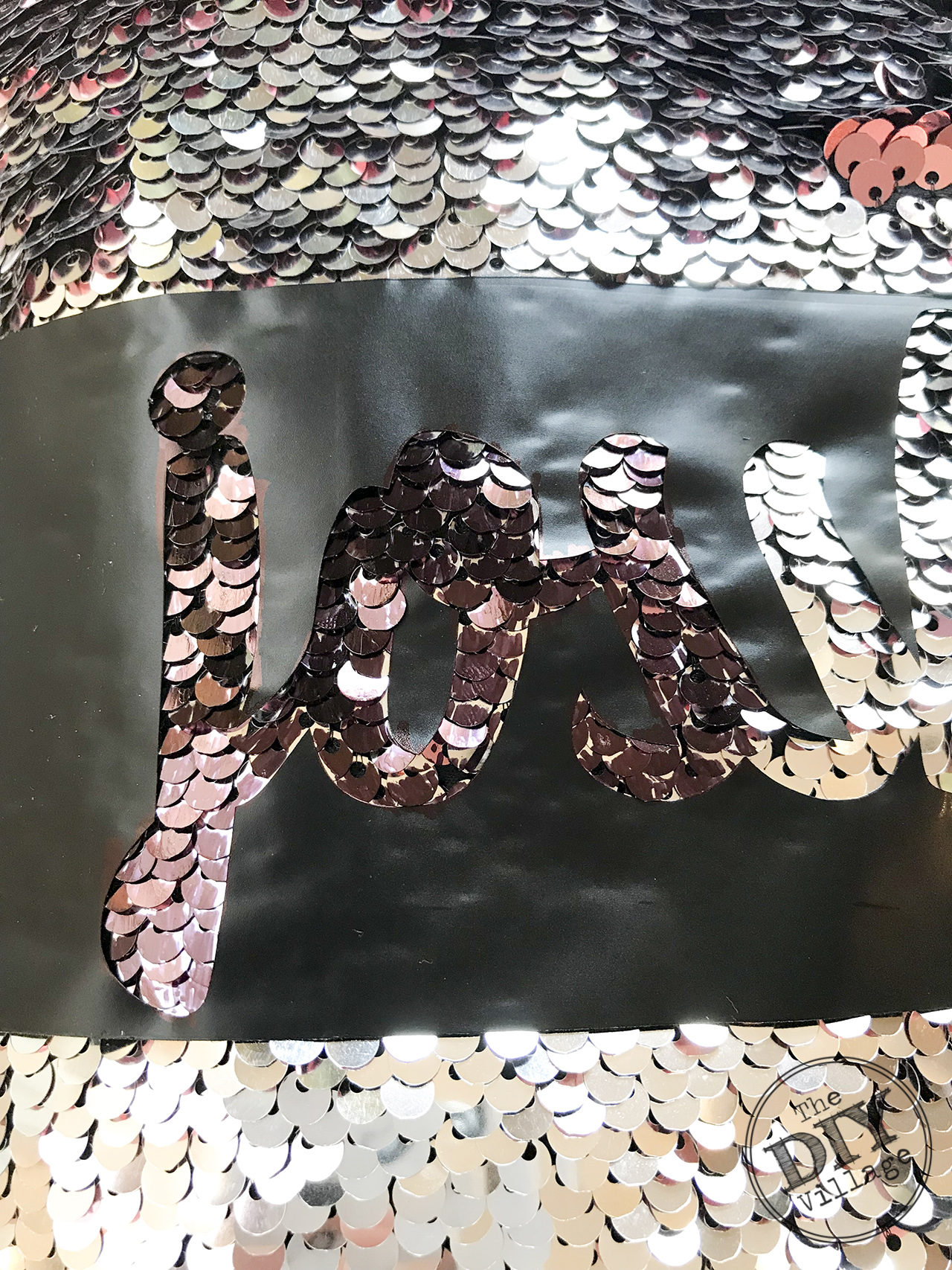 Start coloring in your stencil using your Sharpie. You might be able to successfully use another type of permanent marker but not all will stick to sequins, just be aware.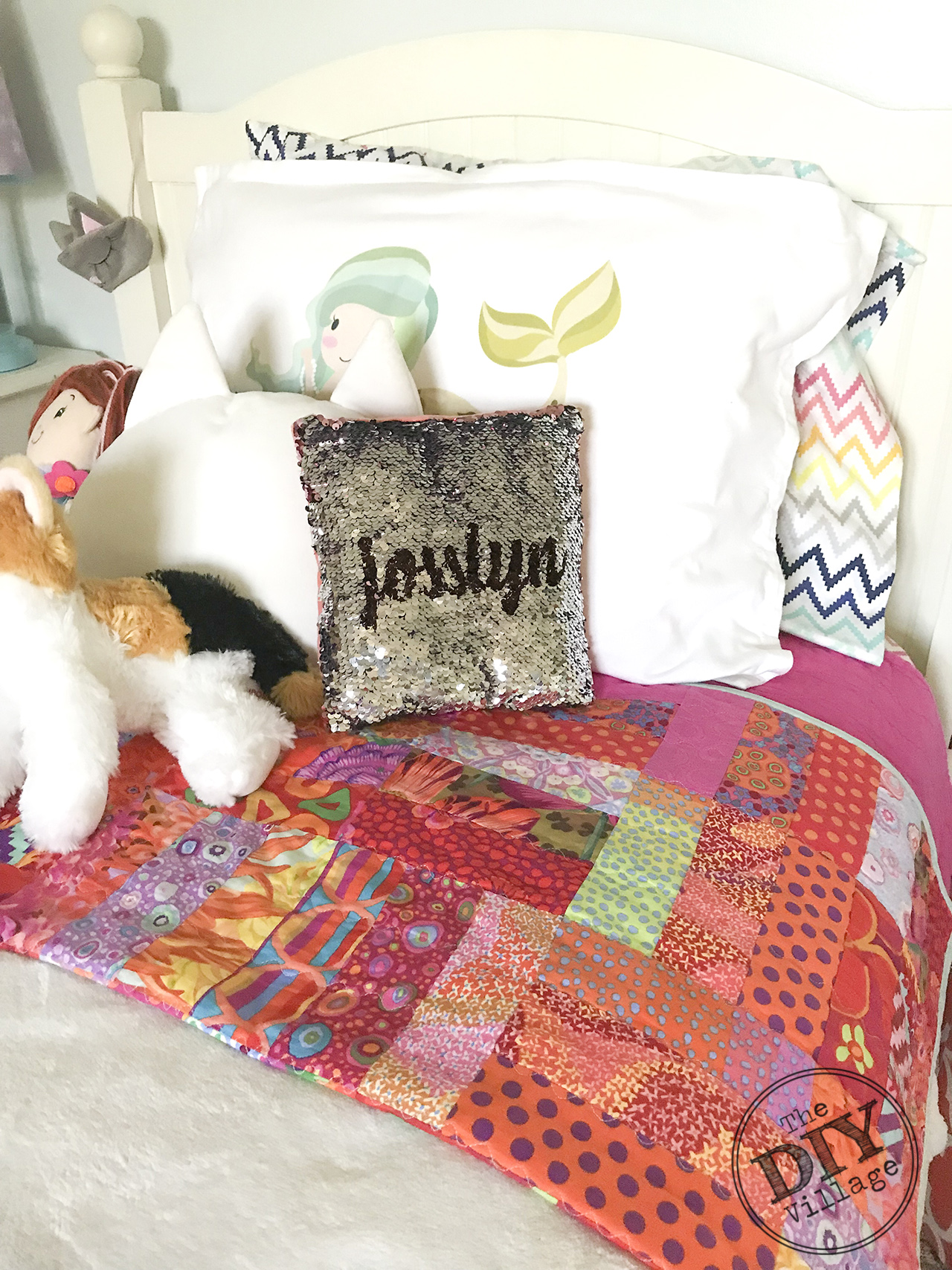 Let the marker dry for a few min and fill in areas that need touch up. Remove the stencil and you are done.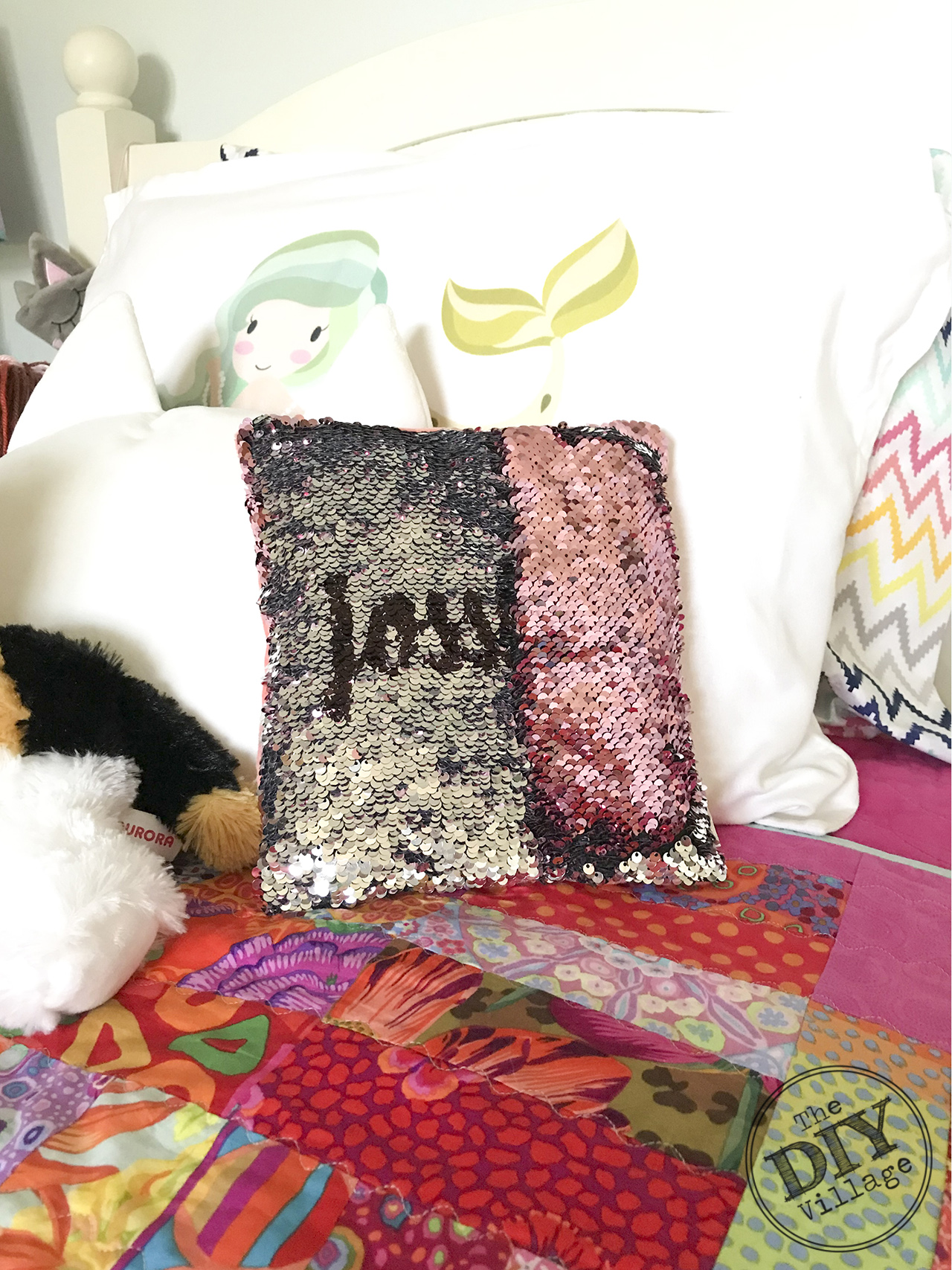 Then it's time to reveal your hidden message!  How fun is this?  Mermaid pillows are the best!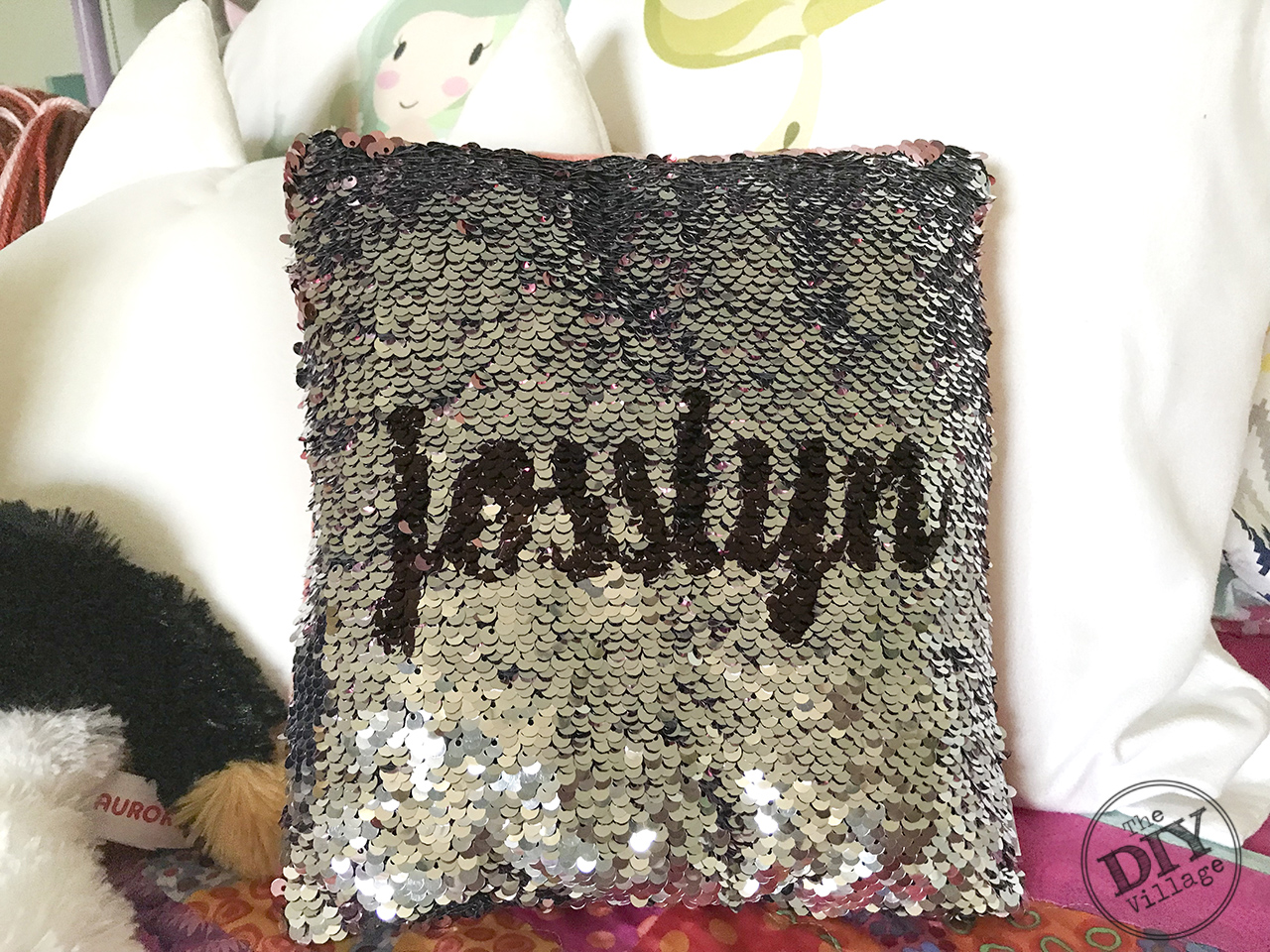 For more great projects from the Dollar Store Design Squad check them out below!  I'm loving the pumpkin makeovers, such a versatile product!

How to Make a New Metal Bucket Look Old
DIY Reverse Message Sequin Pillow
Fall Door Decor From Dollar Store Bowls