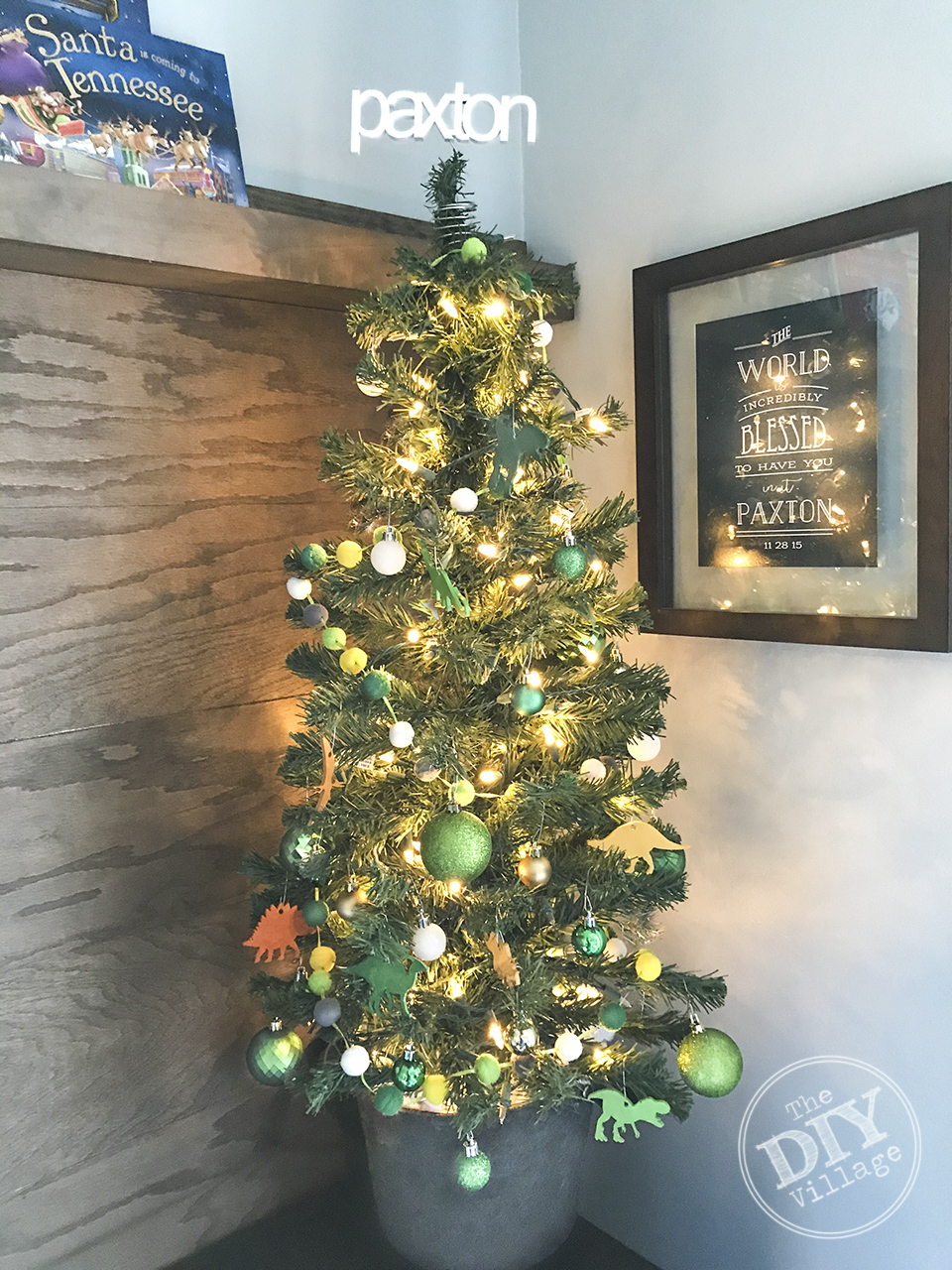 I love Christmas. Almost as much as Buddy the Elf, so that's a lot.  I look forward to new decorations and looking at all of my friends trees and homes.  One of my favorites this year is by the Bless'er House, so cute!  Every year we it seems like we put up more and more Christmas trees in our home.  This years additions include trees in each of our kids rooms.
Our oldest decorated her tree with some vintage Mickey Mouse ornaments.  Our youngest has been on a real dinosaur kick lately and I knew I had to incorporate this into his tree.  The biggest hurdle was making sure the tree was still bright and colorful.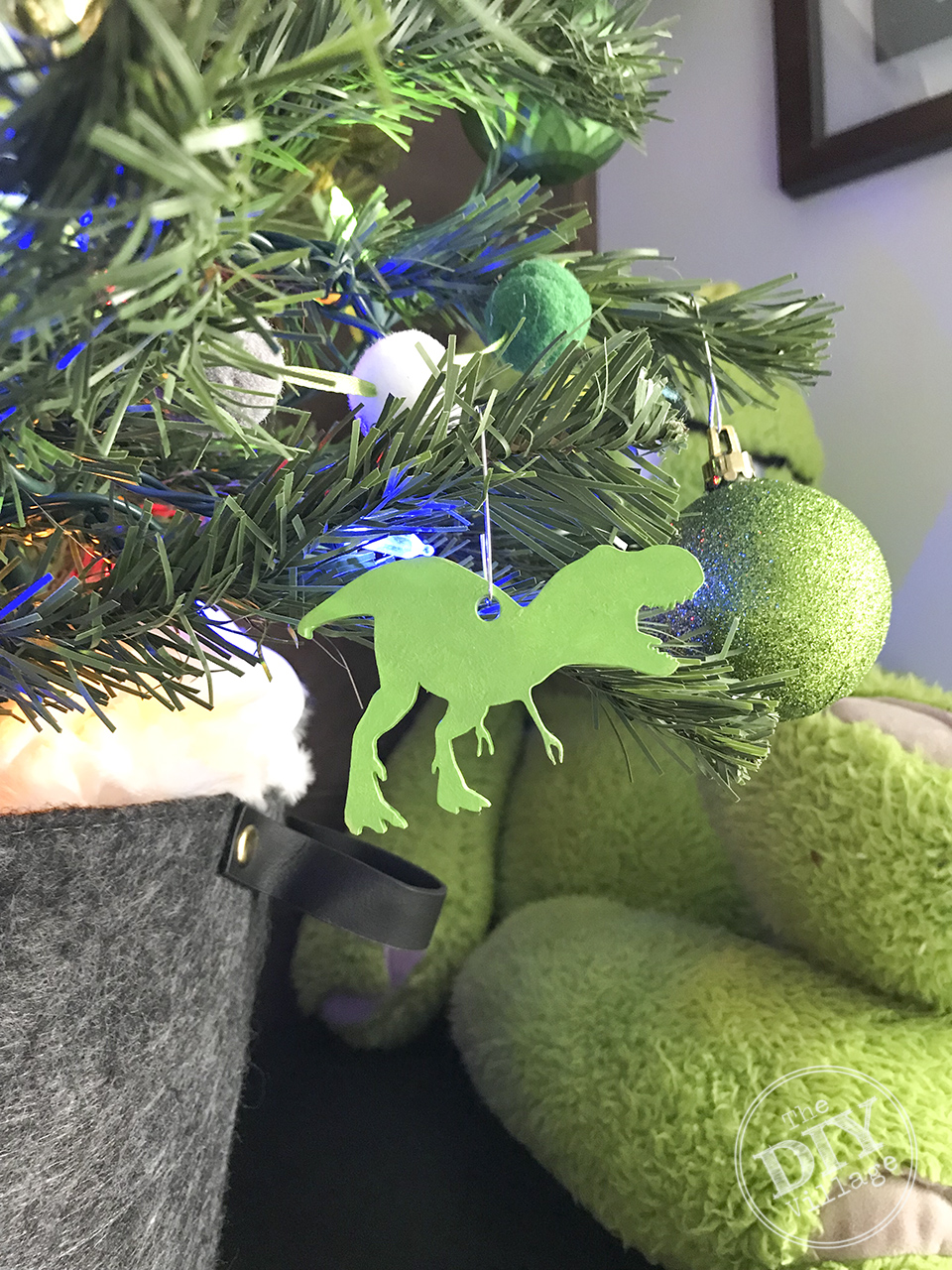 I wanted to create Paxton's tree without blowing the budget.  I started by creating some ornaments using our Glowforge laser cutter. I know I have said it before, but I love this machine. It is so amazing and the options and ideas are endless.  From design to completion all 8 ornaments took less than an hour to create.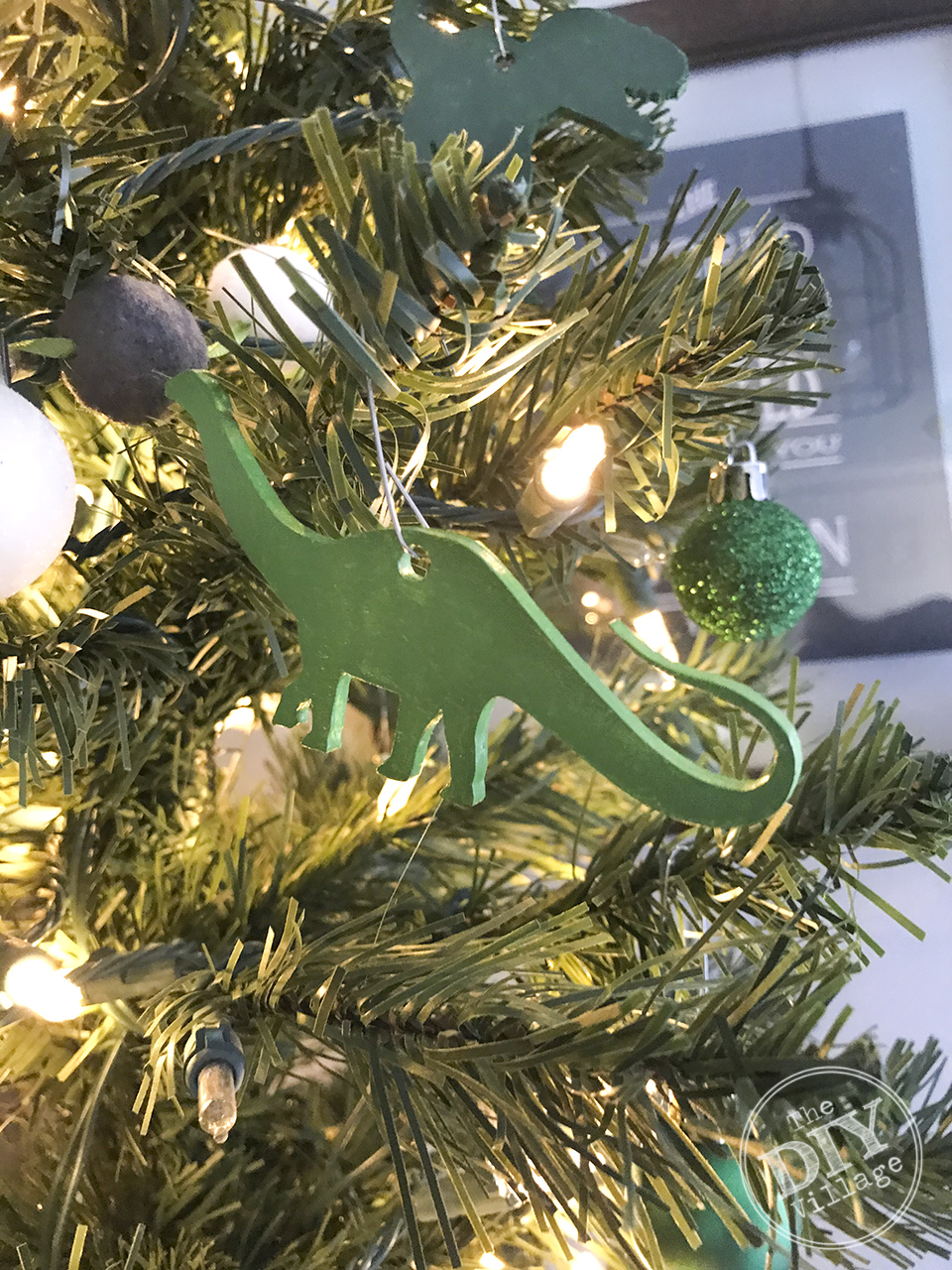 The best part the are so stinking cute!  Paxton was pretty much obsessed and I had a hard time keeping his little 3 year old hands to himself. I'm glad he loves the tree.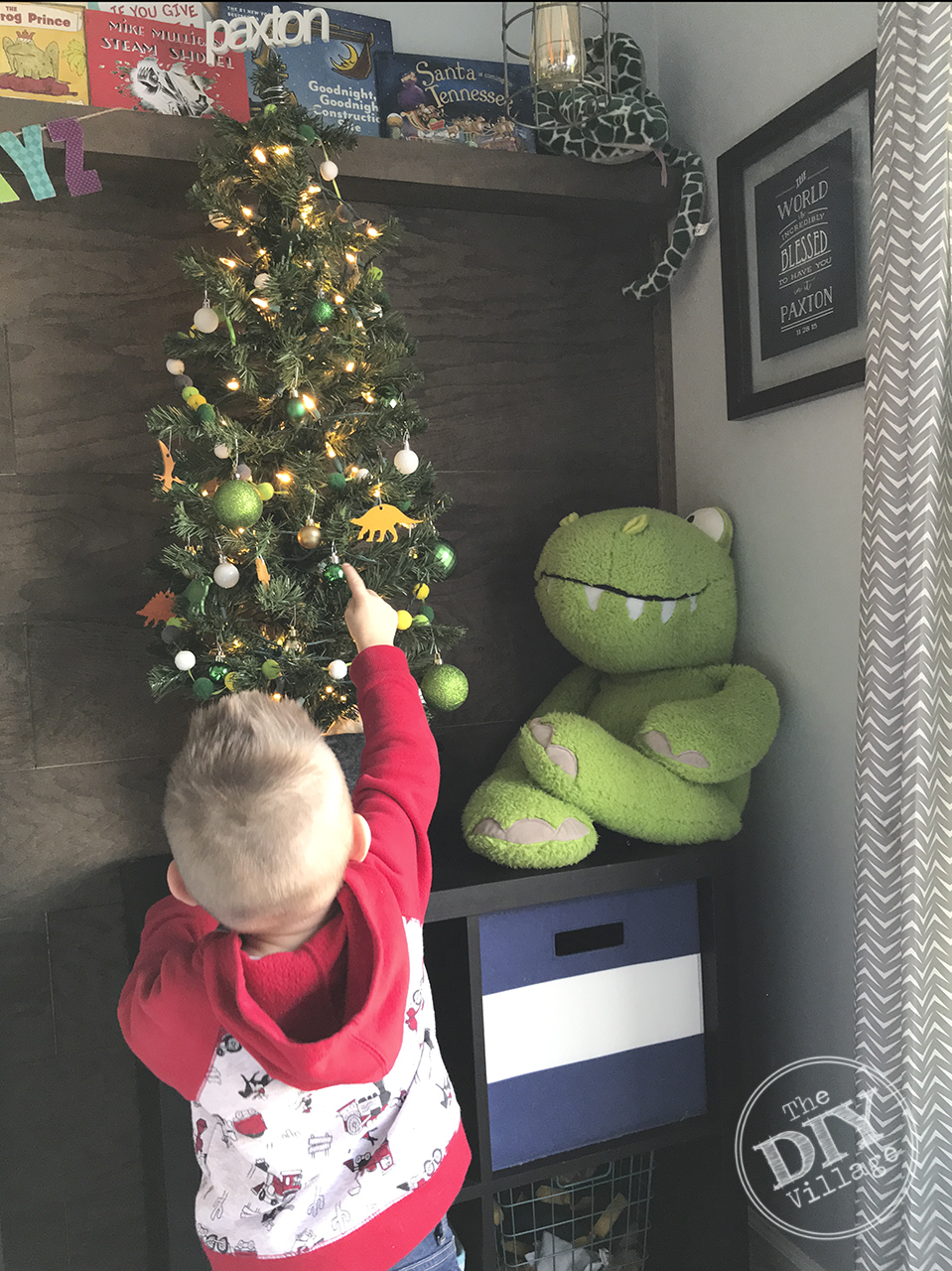 I didn't have new ornaments in the budget so I used what we already had around the house. We even added some sparkle, because who doesn't like a little sparkle?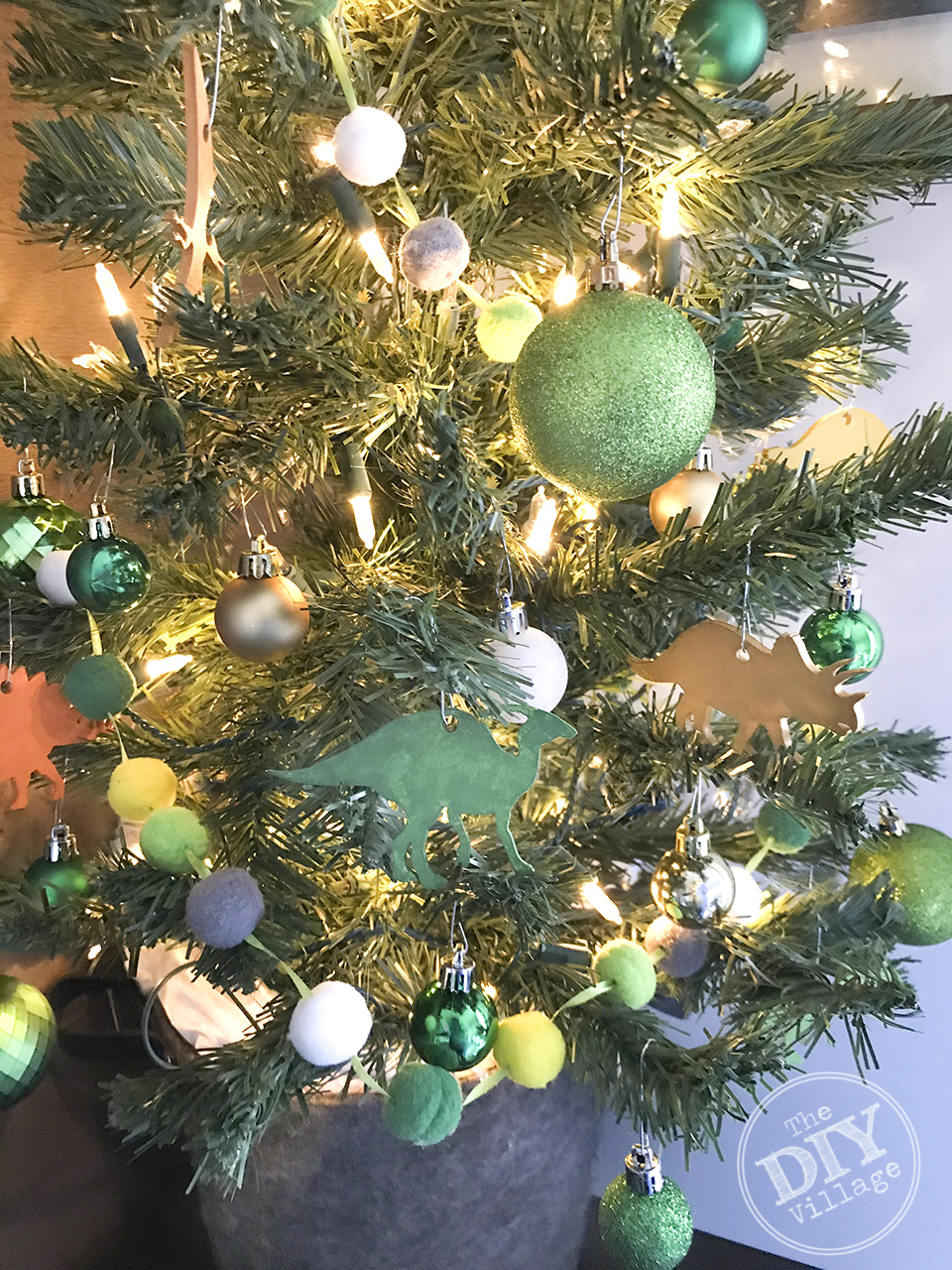 To add more color we strung pom poms on a piece of ribbon and created our own custom garland.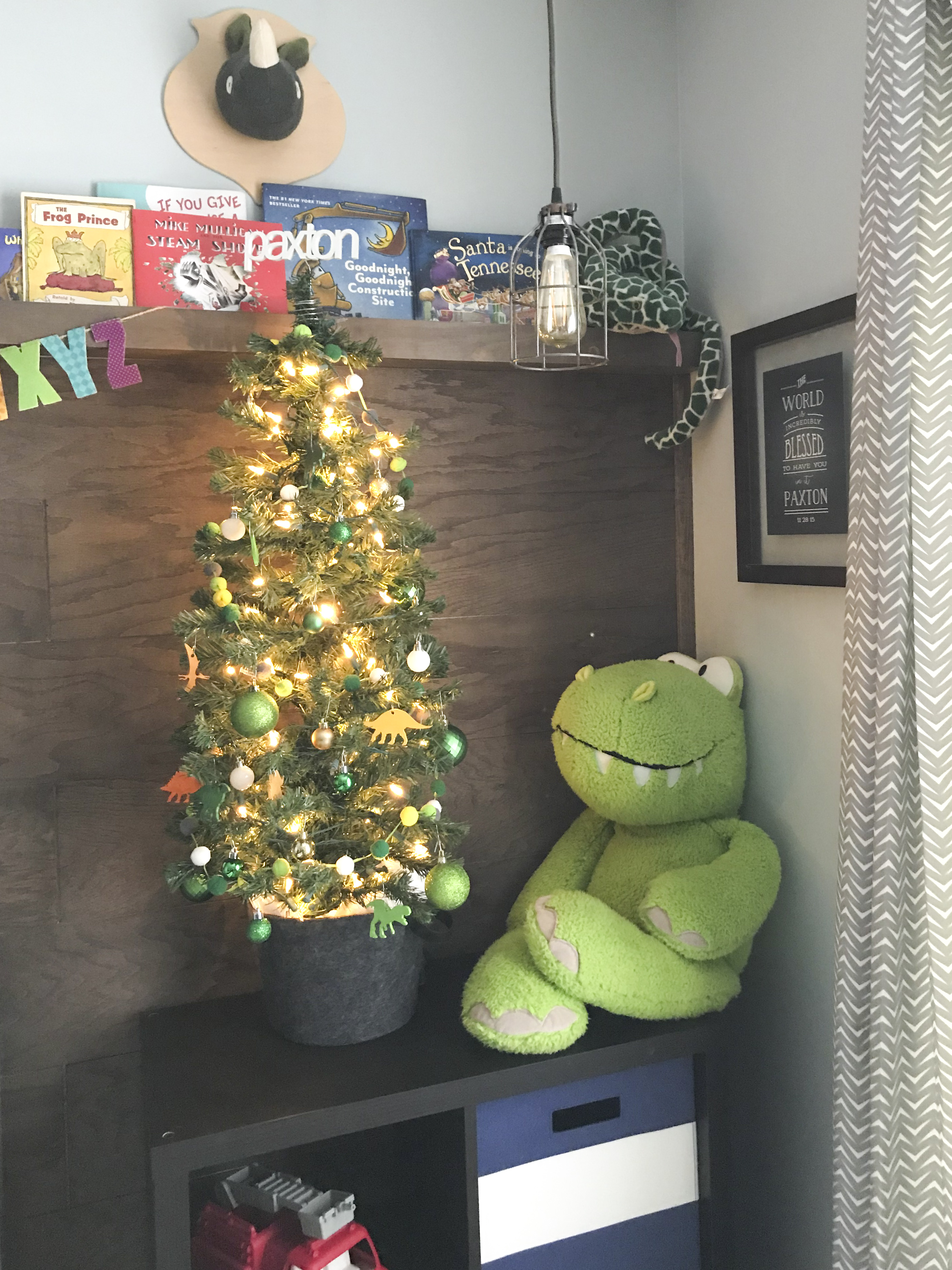 We opted for a fun felt basket instead of a traditional tree stand and skirt. It's the perfect combination.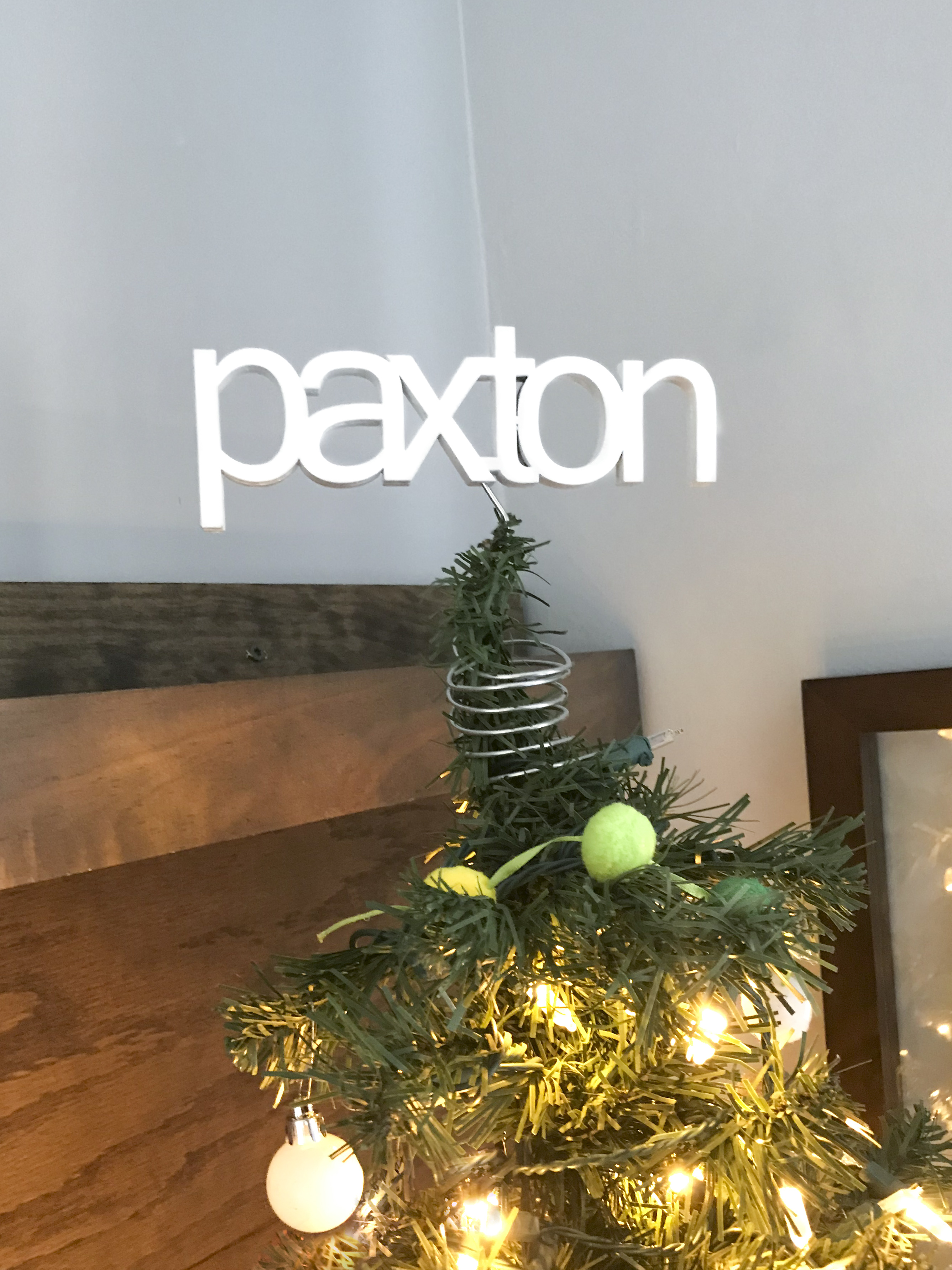 Another way we added a personalized touch was with the custom Christmas tree topper, found in our ETSY Shop (HERE).  The topper is yet another project made on our glow forge.  If you follow along with Two Twenty One you have seen one our toppers in on her Playroom tree.  Owen & Emmett has never looked cuter.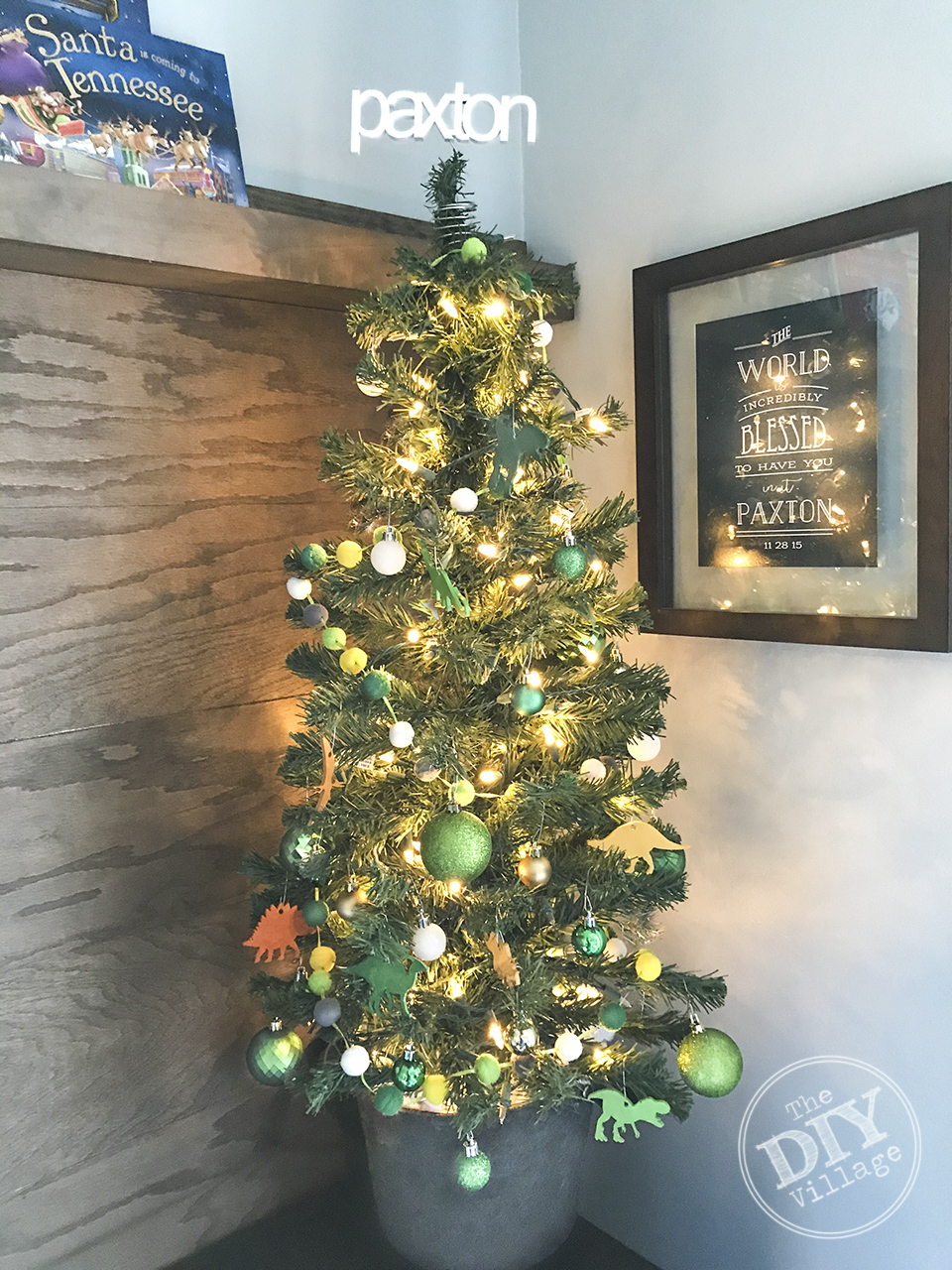 So what are you waiting for, spice up your trees with a little T-Rex. Before you head off to decorate your own tree make sure to check out some other members in our KidsChristmas Tree Tour most especially Heathered Nests beautiful kids space.  She really rocks this.
Two Twenty One // House by Hoff // At Charlotte's House // Making Home Base

Casa Watkins Living // DIY Decor Mom // Bless'er House // The DIY Village

Heathered Nest // Southern State of Mind // Rain on a Tin Roof // Haneen's Haven

PRODUCT LINKS