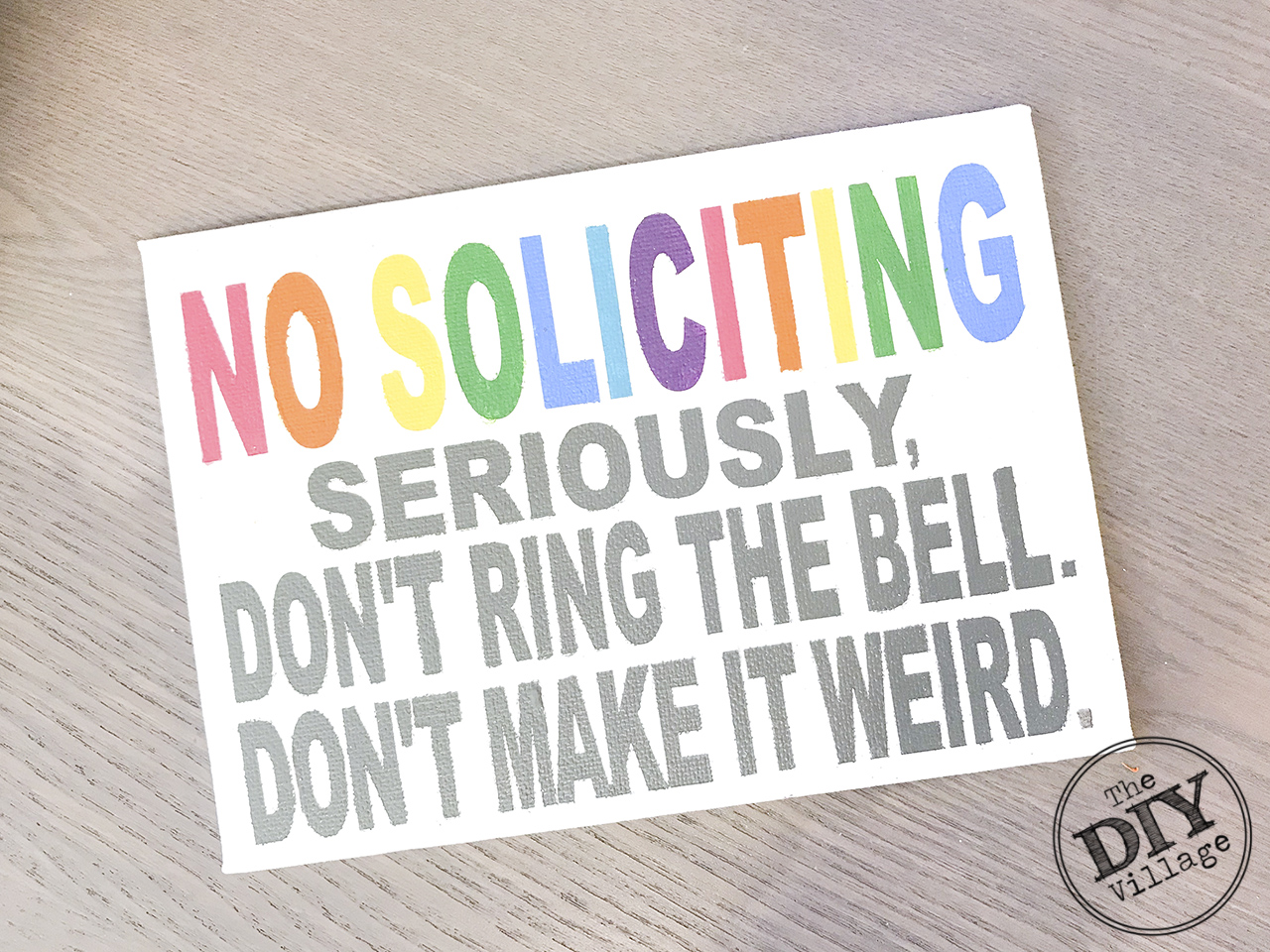 At the front of our neighborhood we have a large easy to read "No Soliciting" sign. For some reason solicitors treat this sign as a mere suggestion.  They annoyingly make their way going door to door pushing whatever it is they are pushing.  Usually lawn care or pest control with the occasional magazine slingers.  I decided that we needed a sign at our front door that reinforced our feelings about unwanted solicitation.  After a request from a friend we came up with design for a snarky no soliciting sign.   The best part about this is the project is super easy to do and cheap cheap cheap.  Like dollar store cheap!
MATERIALS:
Contact Paper or Vinyl
Transfer Tape
Vinyl Cutter
Small Canvas
Craft Paint
Paint Brushes
INSTRUCTIONS: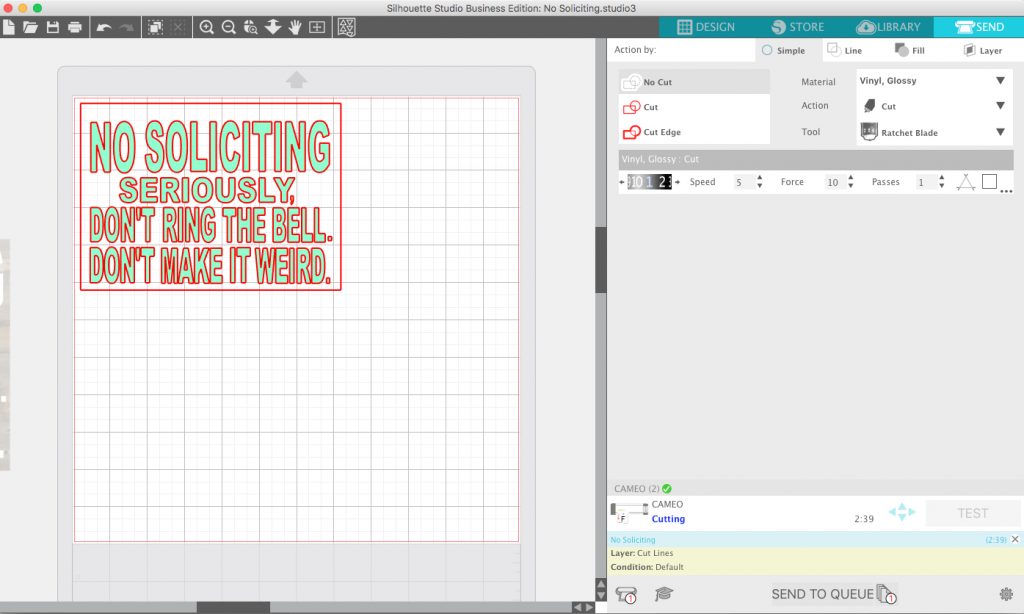 Start by creating your design in whatever platform you prefer. I this case I used Silhouette Studio.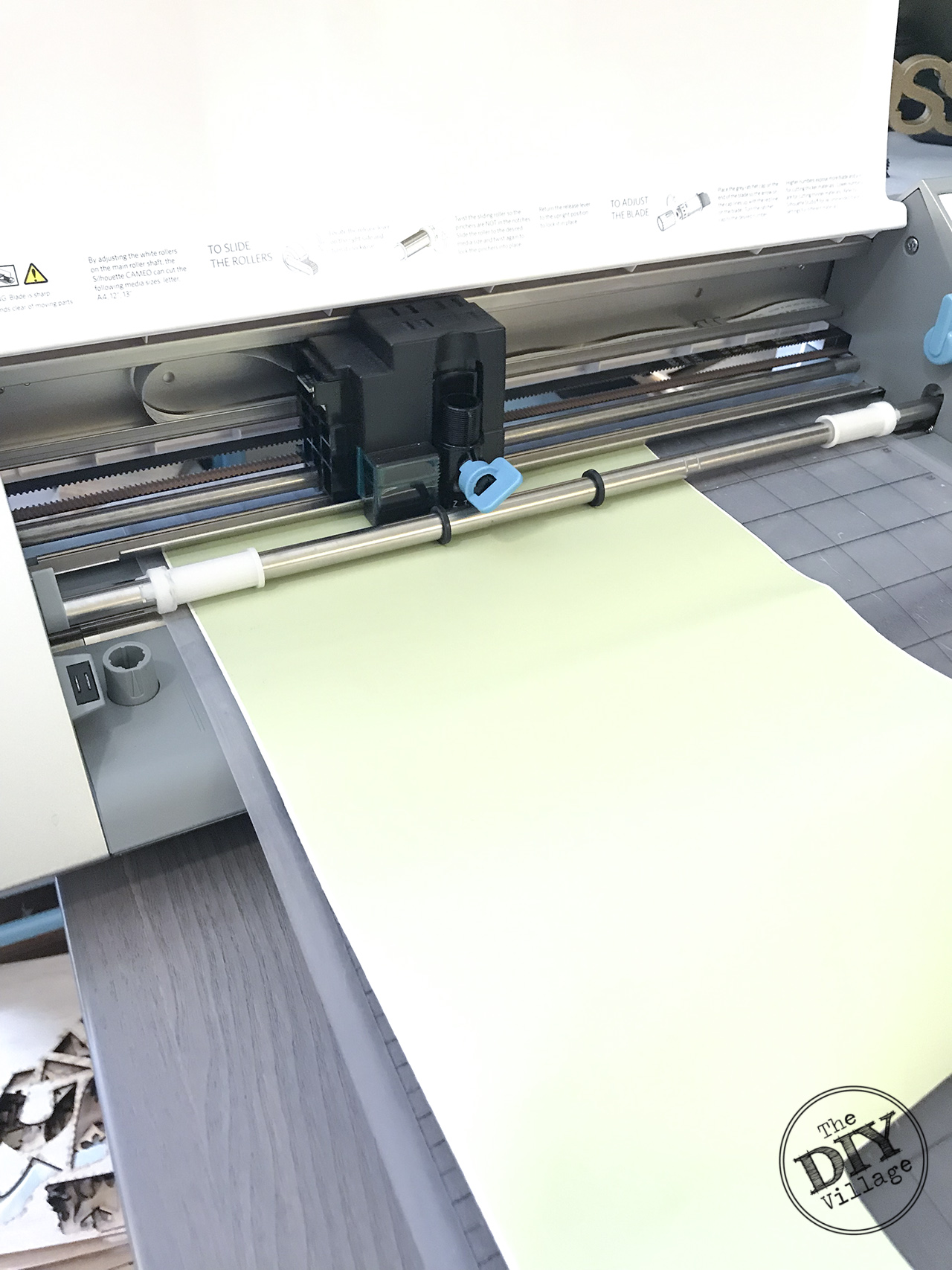 Send the design to your machine and cut.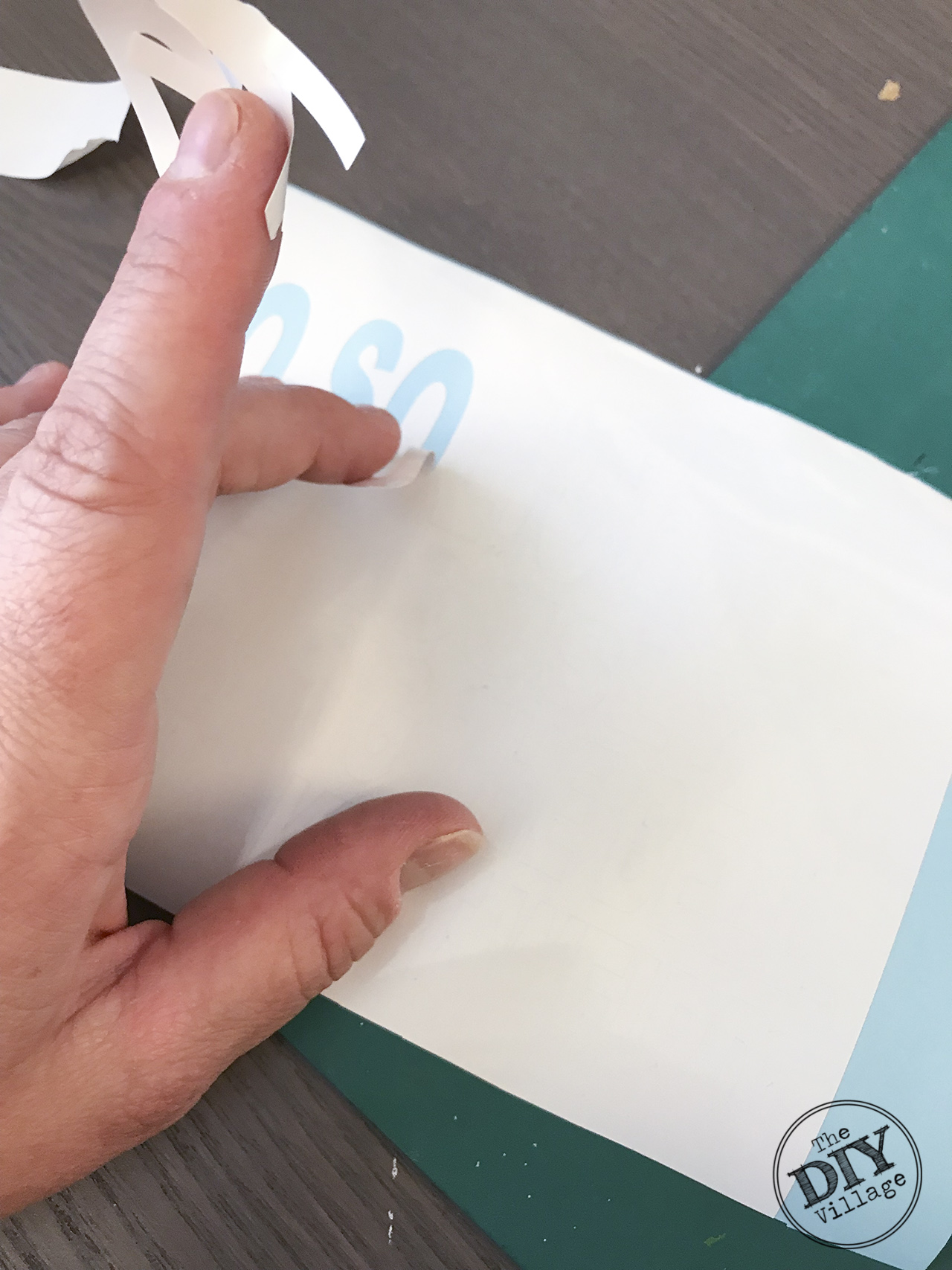 Weed the letters and word from the design.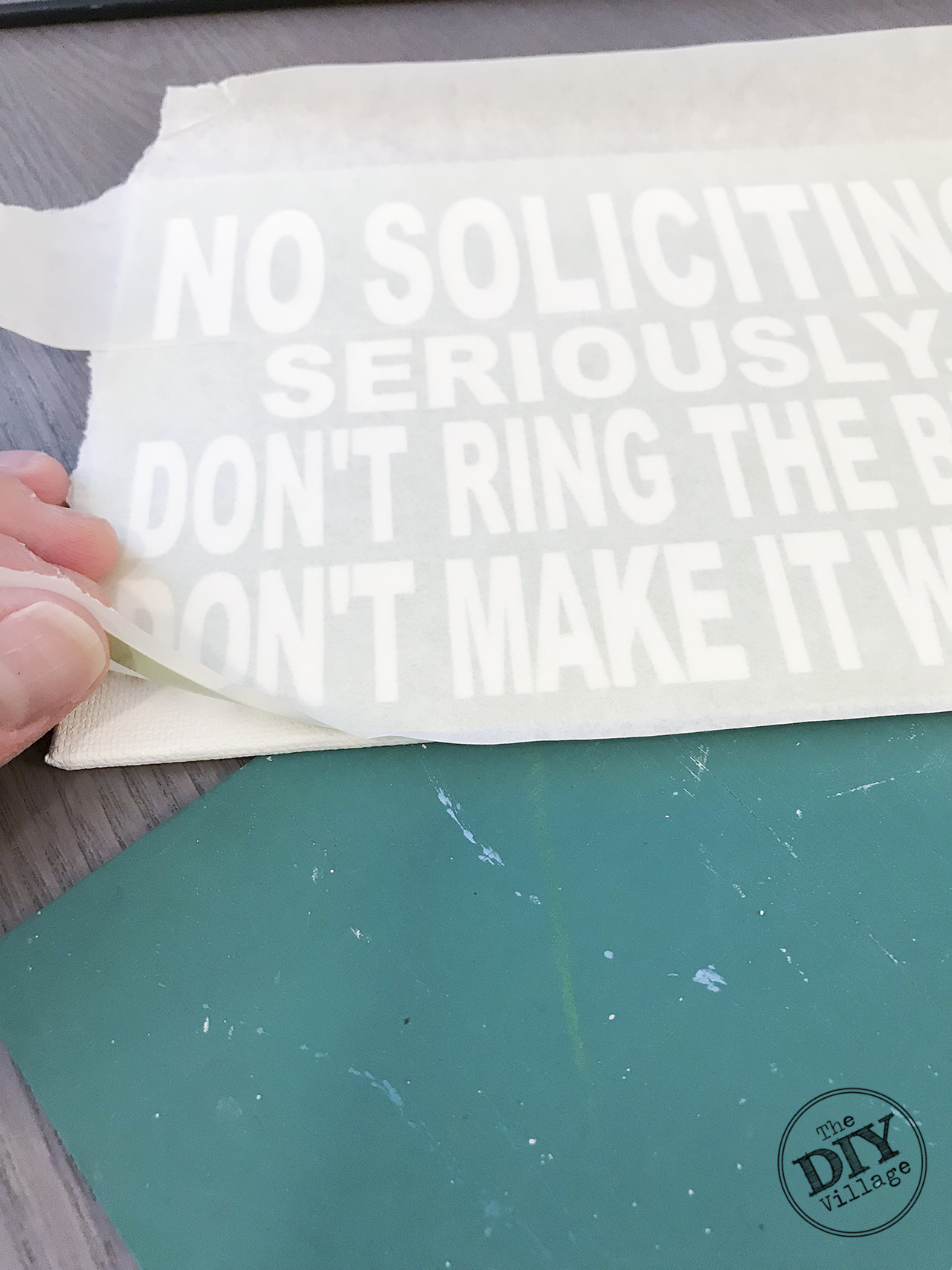 Transfer the design to the canvas being care to make sure it is properly adhered.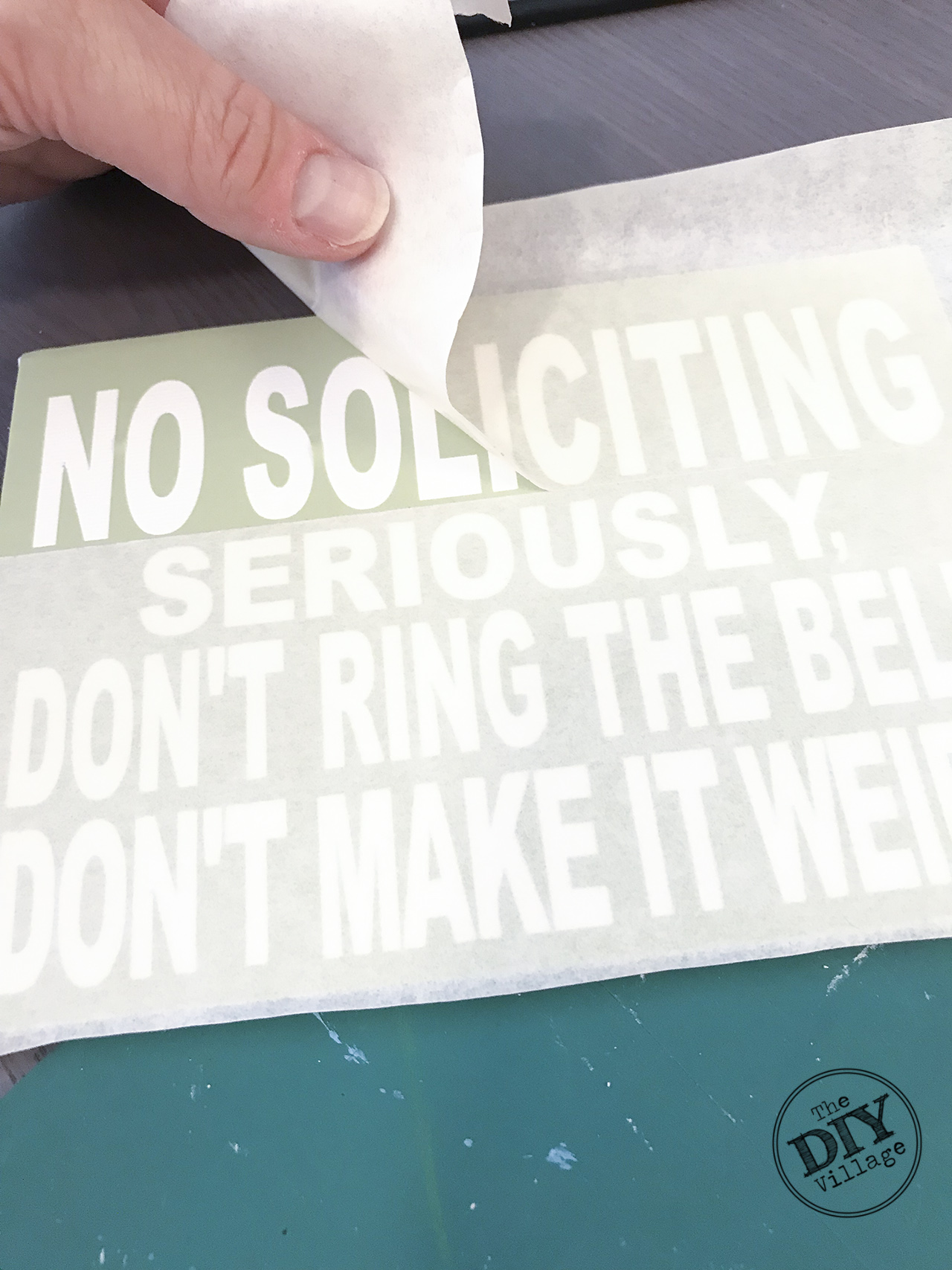 Carefully remove the transfer tape from the top "No soliciting" portion of the design and paint.  Leaving the transfer tape on the bottom of the design will keep you from accidentally painting the wrong areas.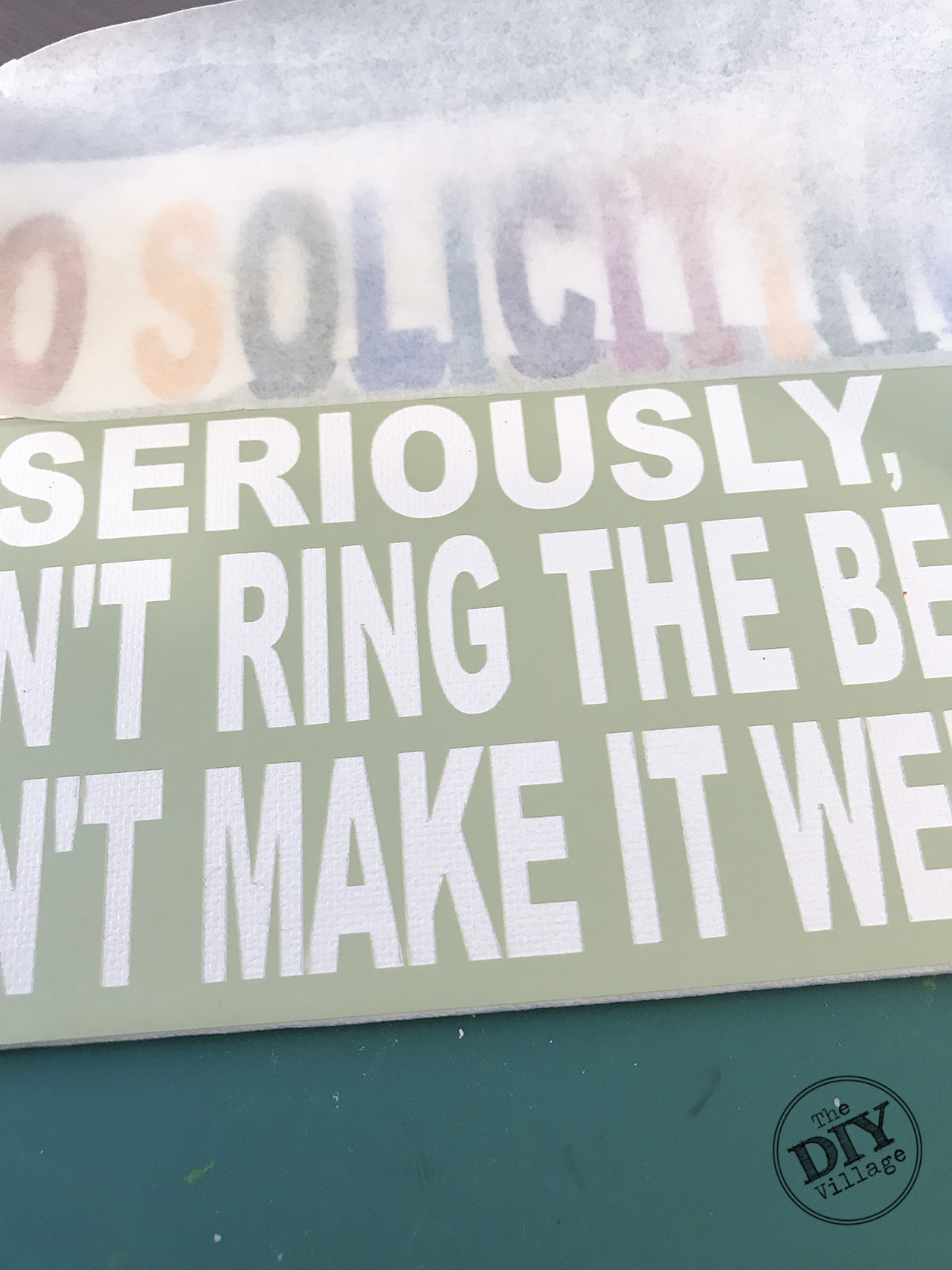 Once the paint is dry on the top use the same piece of transfer tape to protected the painted portion and paint the lower part of the sign.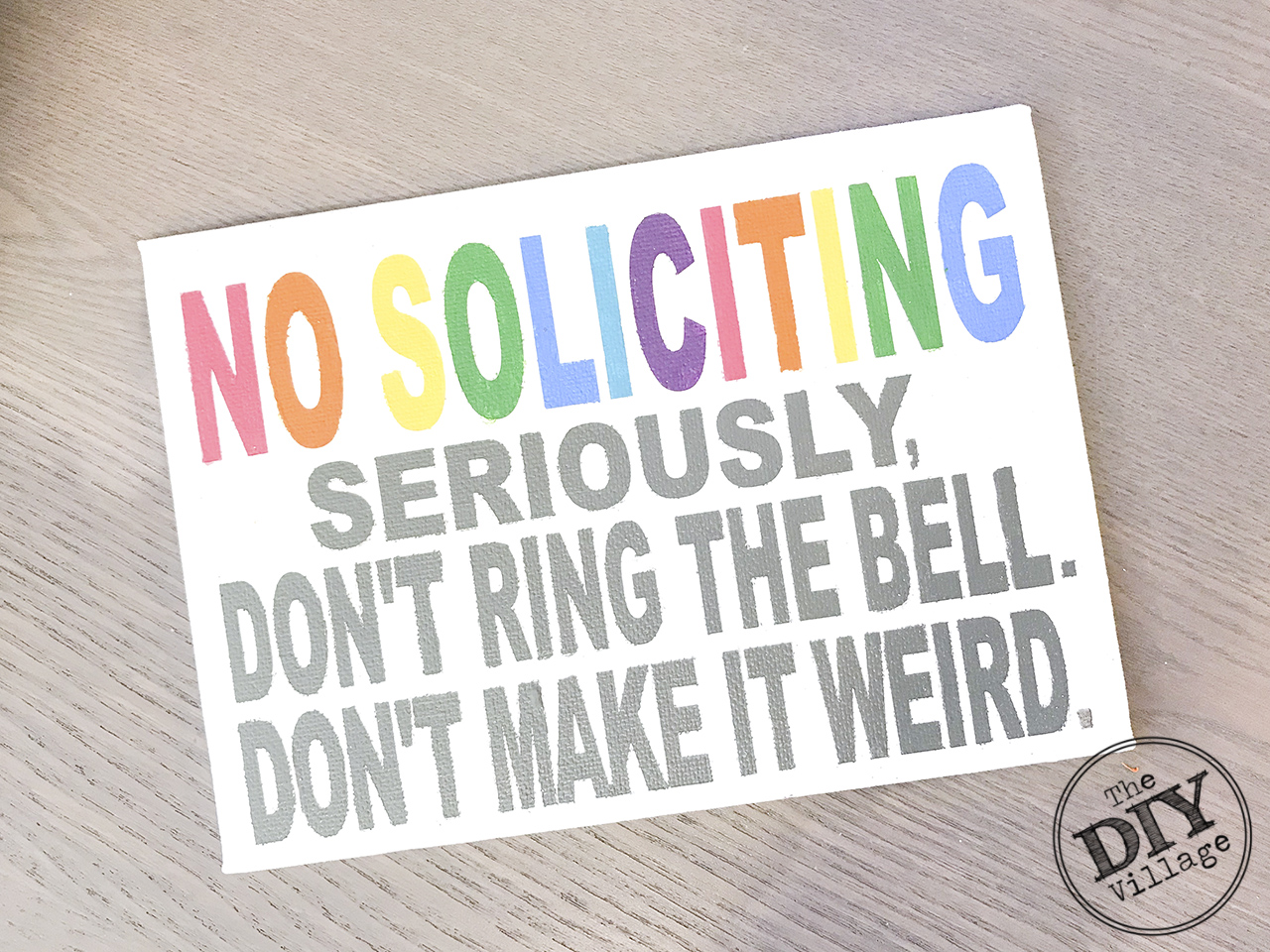 Once everything is dry remove the stencil and hang your sign.
In case you were wondering, yes this snarky no soliciting sign does work to keep solicitors at bay.  The sign is large enough to read without climbing our stairs. We see them on the camera reading the sign and turning toward the next house.  Works like a charm, every time!
Remember this project on your next trip to the dollar store and make your own for under $5!
Make sure to check out four more great Dollar Store projects.  I love the creativity of these ladies!
Zinc Look Locker Baskets The Kim Six Fix
Painted Book Stacks Refresh Restyle
Hanging Solar Lights | Small Lanterns My Repurposed Life
DIY Hand Lettered Flip Flops One Project Closer
Colorful Snarky "No Soliciting" Sign The DIY Village