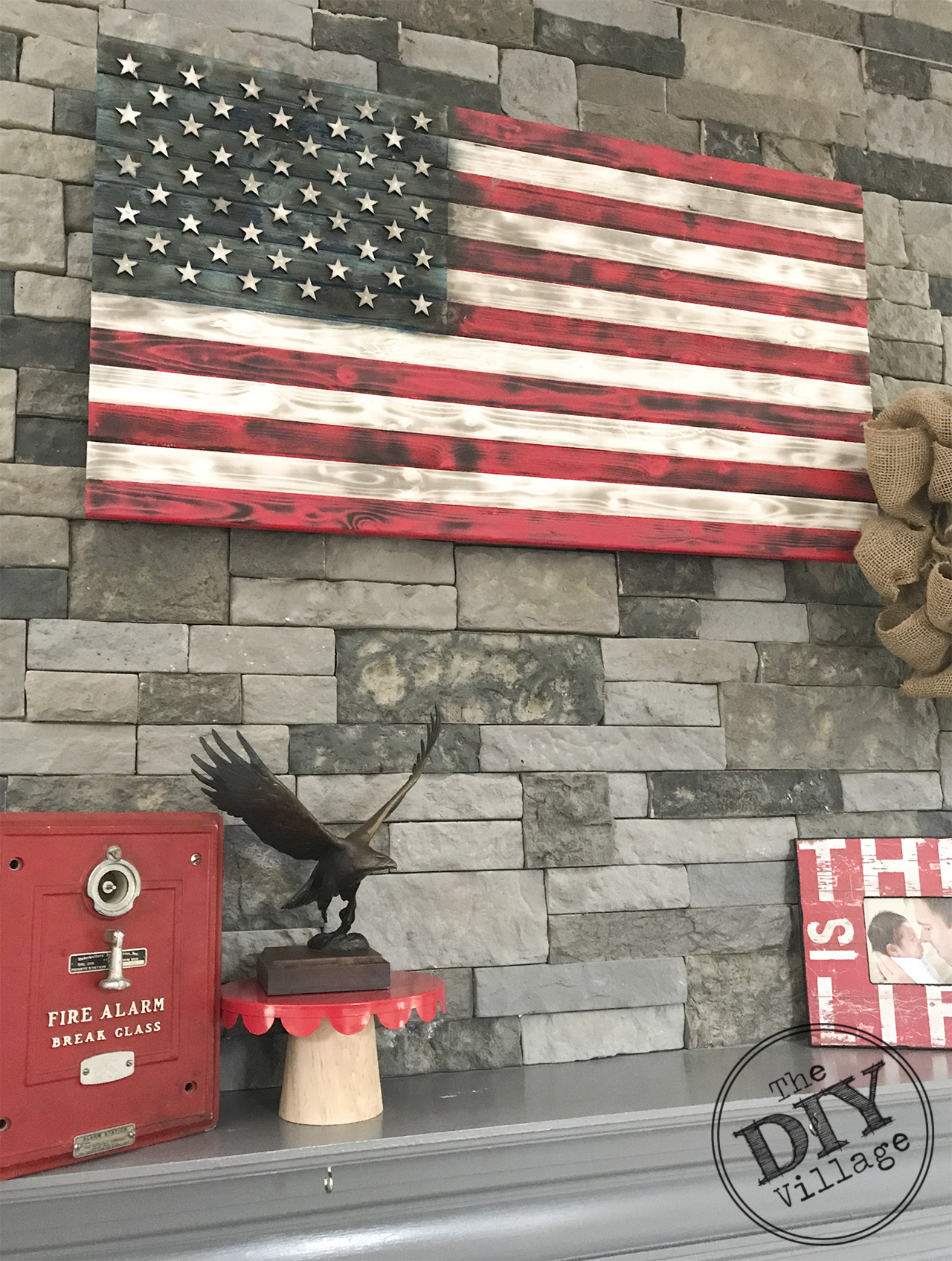 Father's Day is right around the corner. This month for the Thrifty Style Team we decided to let the men in our lives take charge of the thrifty projects! The guys did an amazing job so make sure you scroll through the entire post to see what all the other men came up with this month.  Before you get to that you HAVE to see this amazing wood American Flag that Matt made.  I have always know he has skills, clearly, but I'm obsessed with this flag!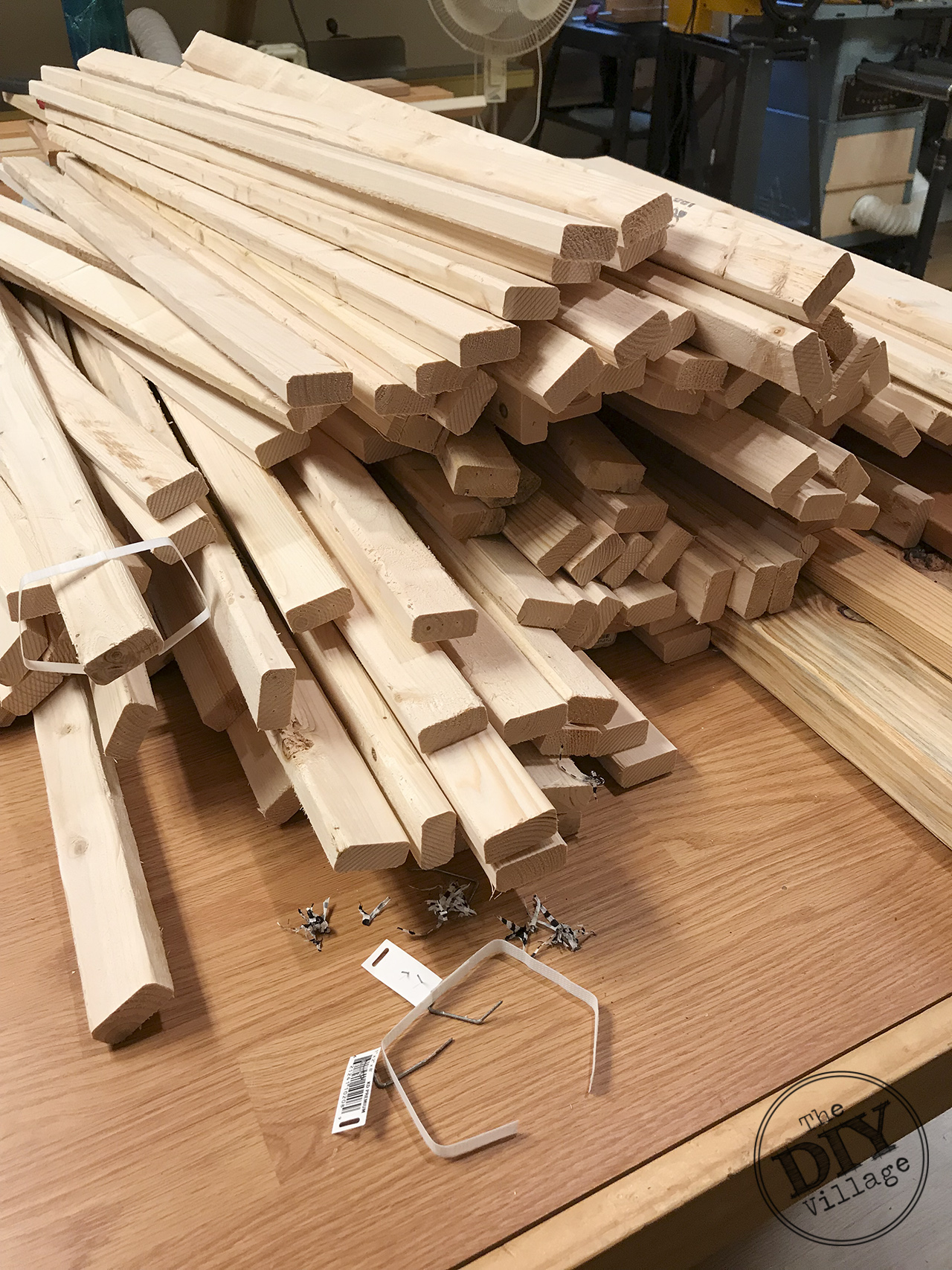 He started by trimming furring strips to the same lengths.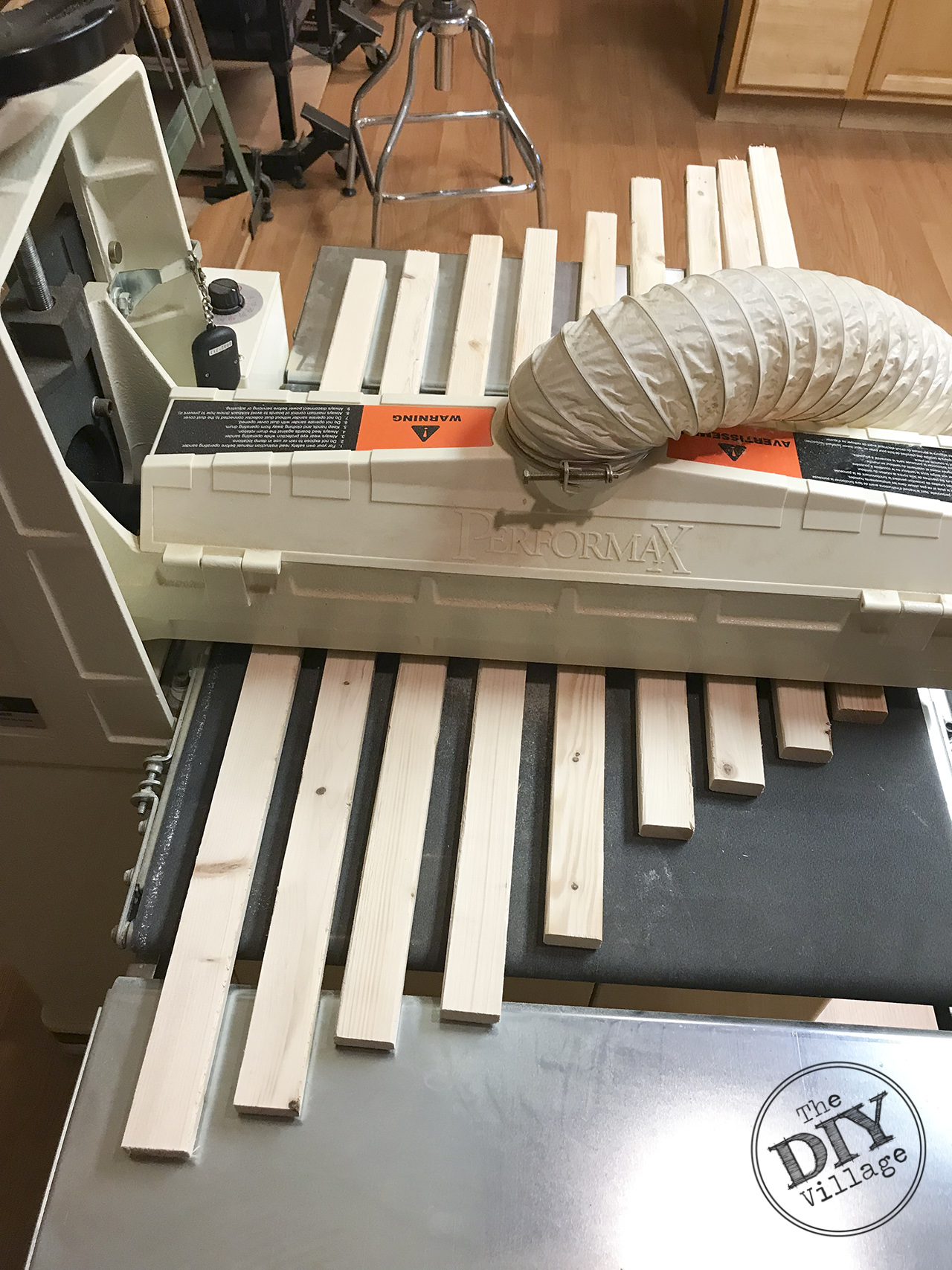 A quick trip through the drum sander to smooth off any rough spots.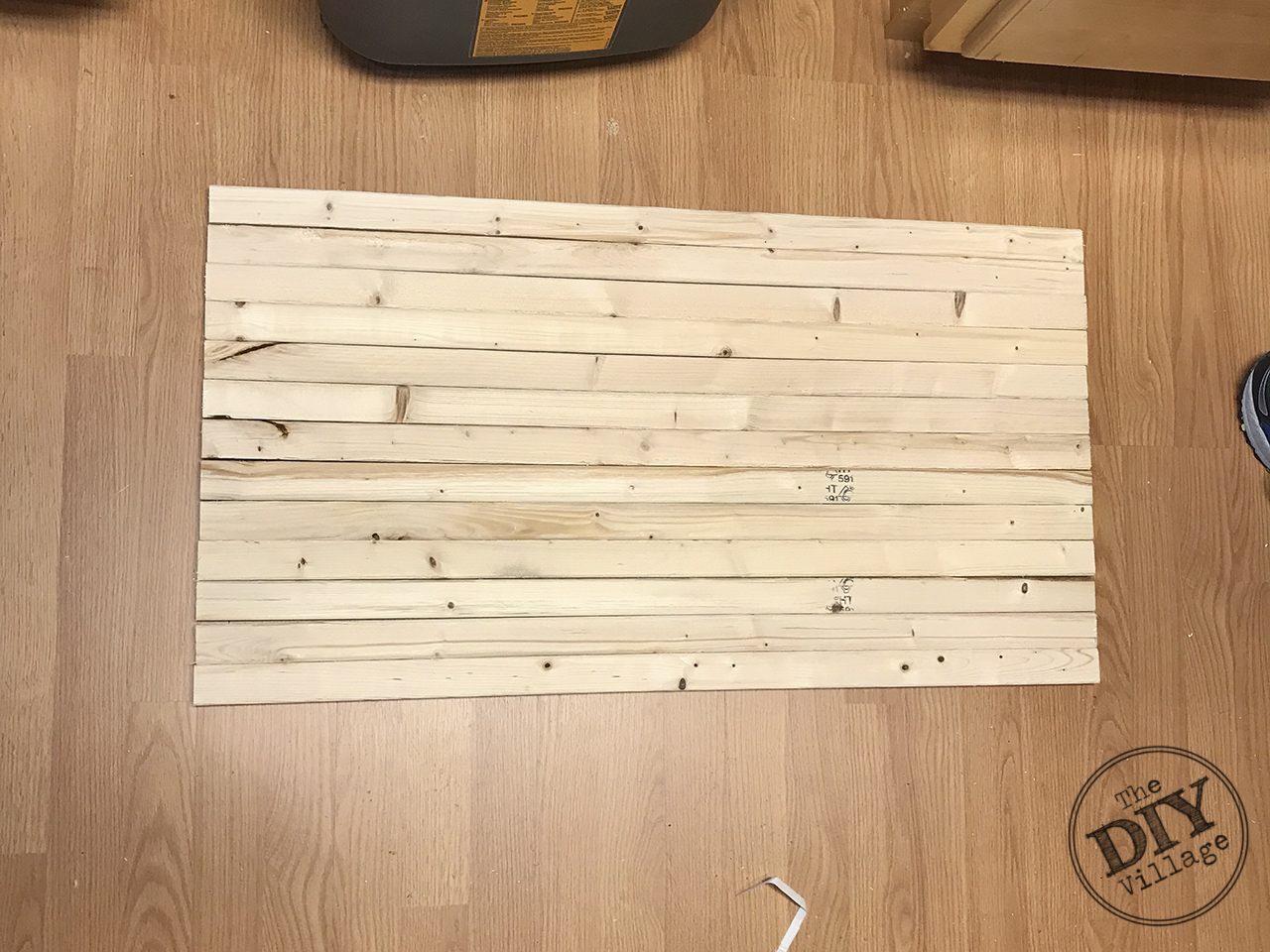 He laid out the boards to make sure the proportions were correct.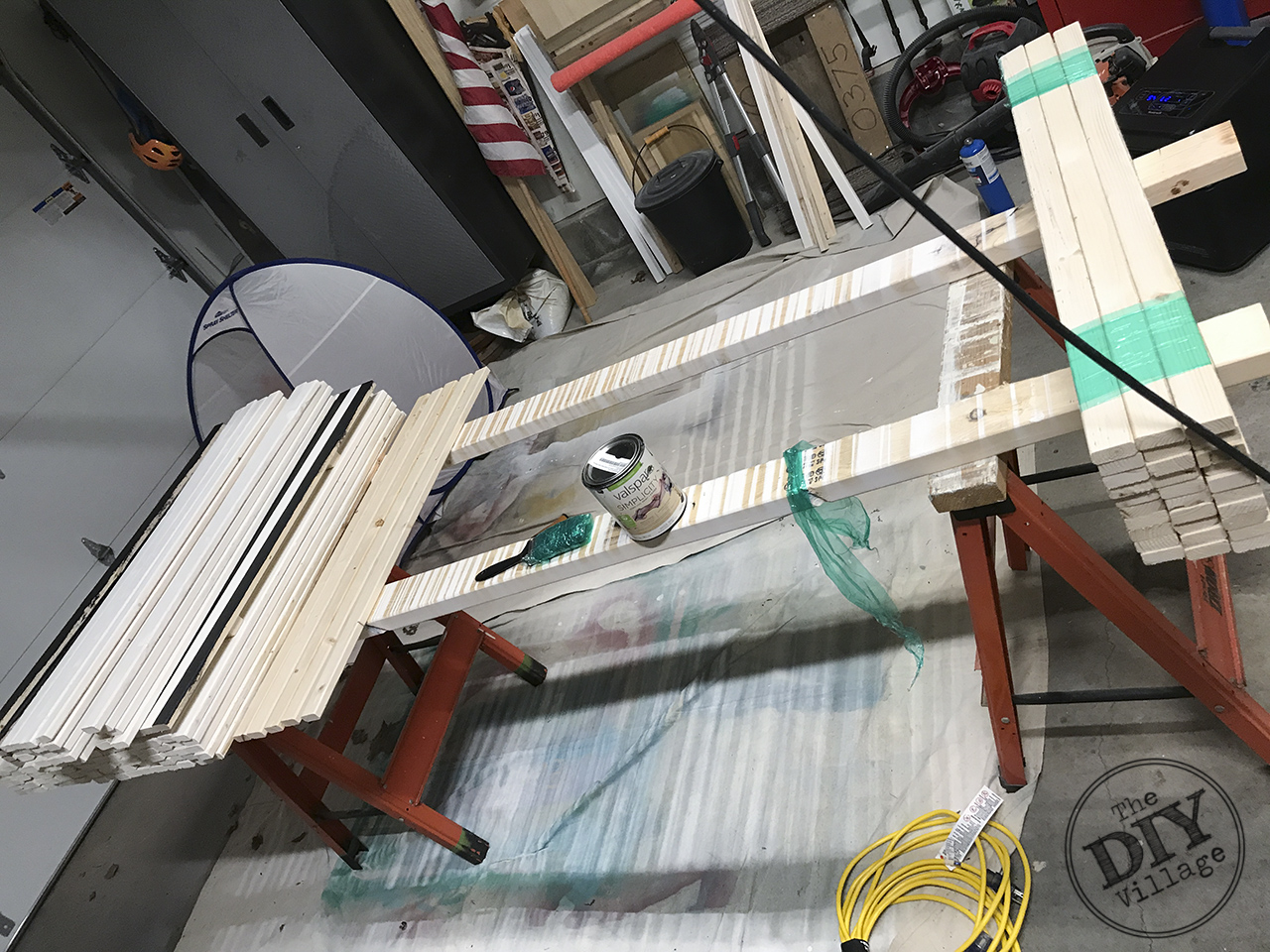 Then he set up some boards and got the slats ready for paint.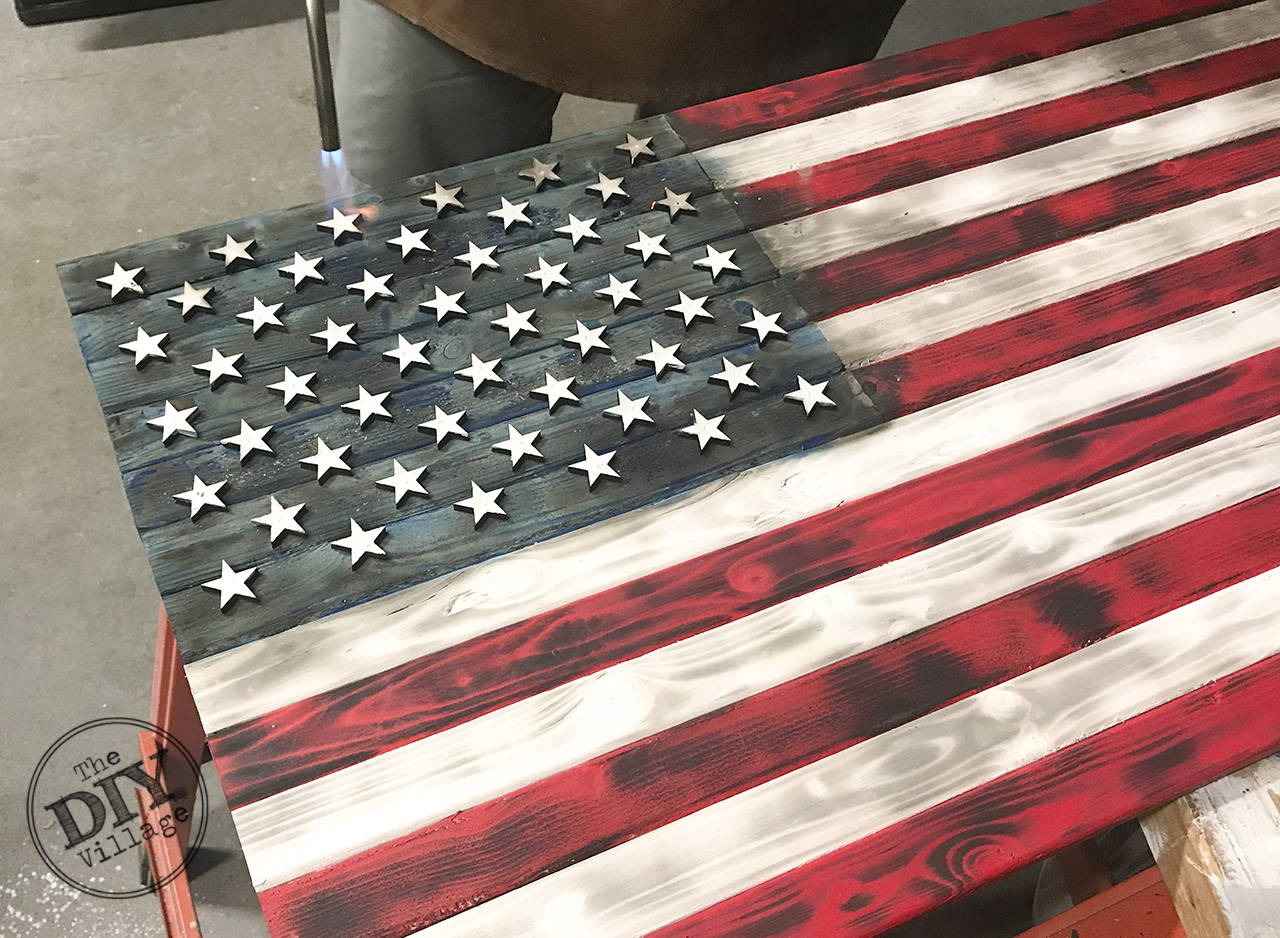 Once the boards where painted and the laser cut stars were added the entire piece was ready for the torch.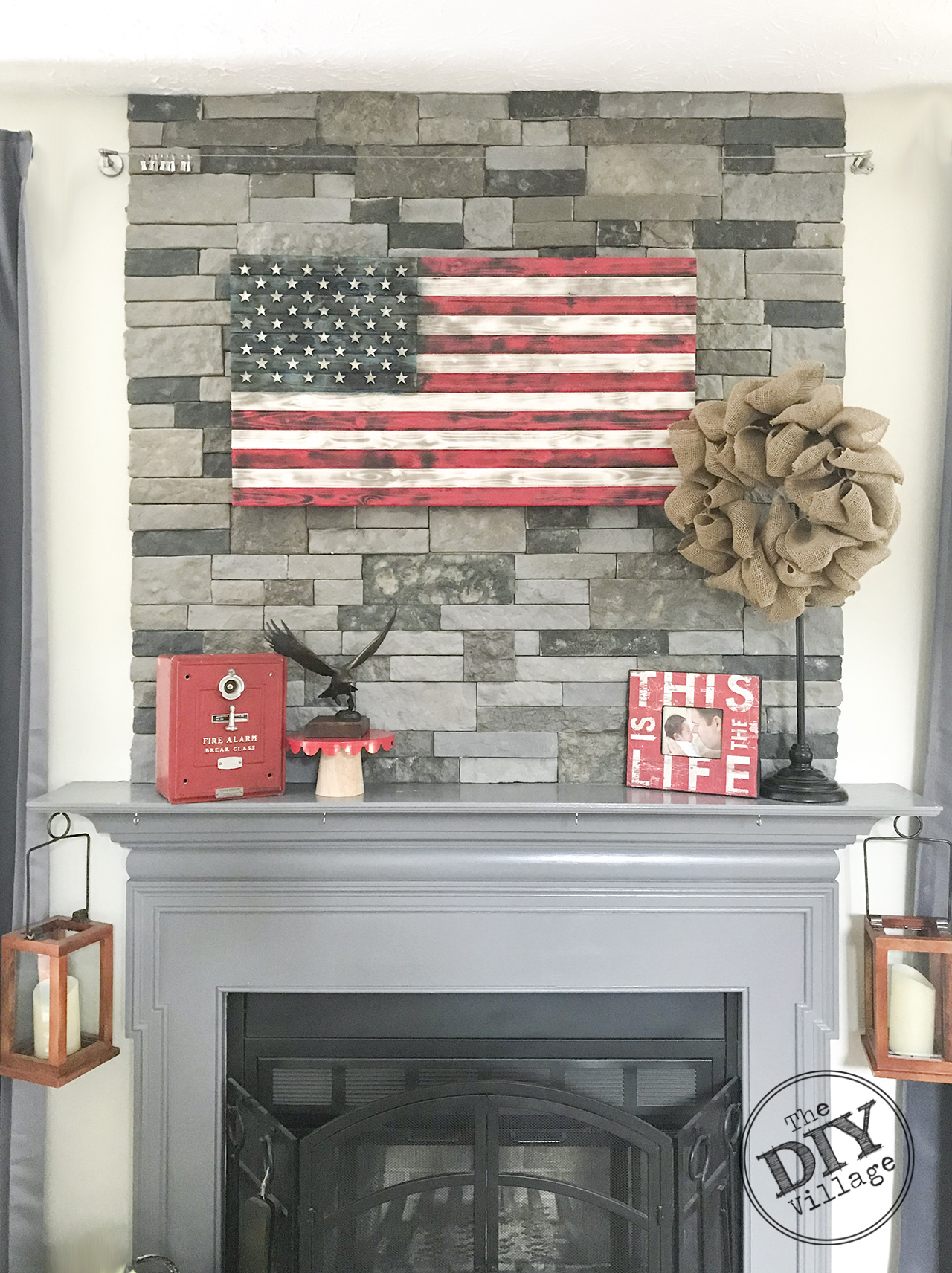 He put a sealant coat on it to keep the char from rubbing off.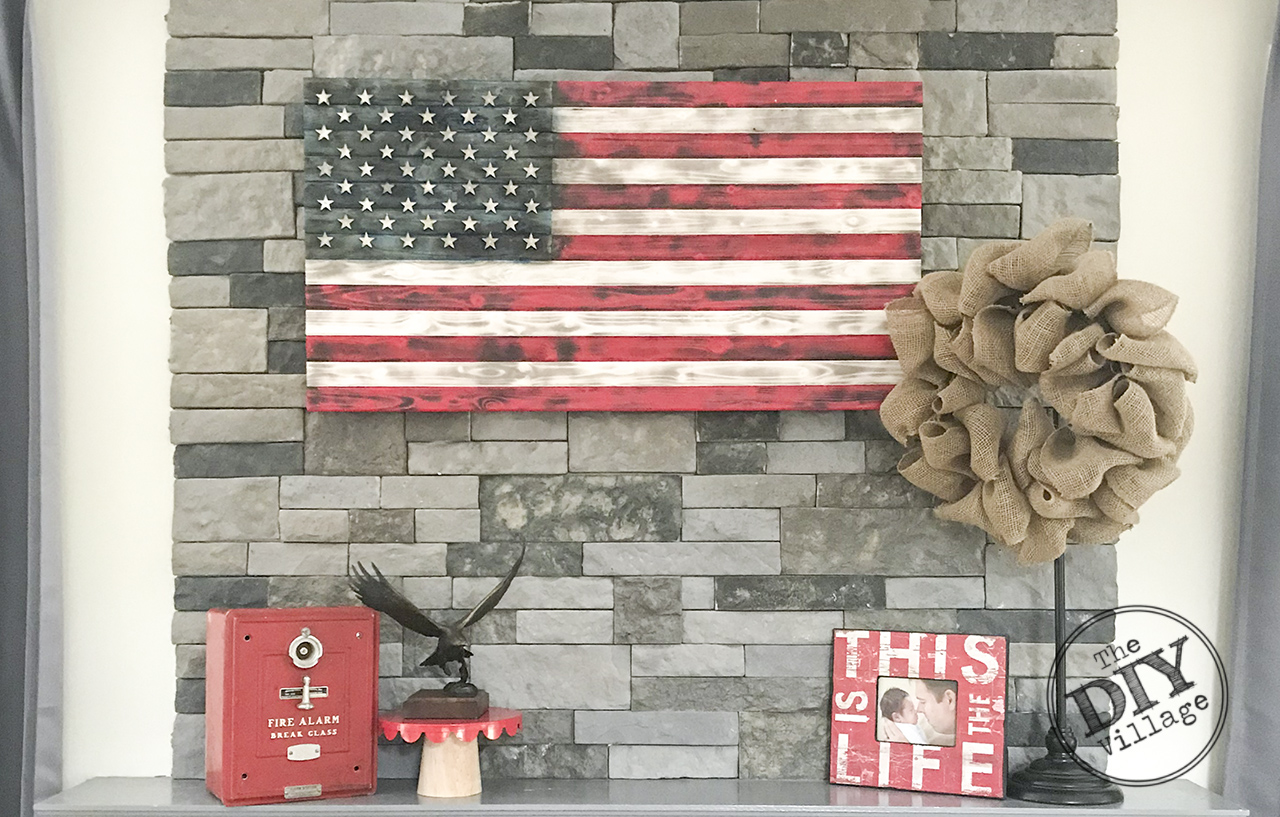 The flag turned out amazing. I think my favorite part is the dark blue behind the stars. Or maybe the fact that the char makes the flag look like it's moving.  Either way I love it!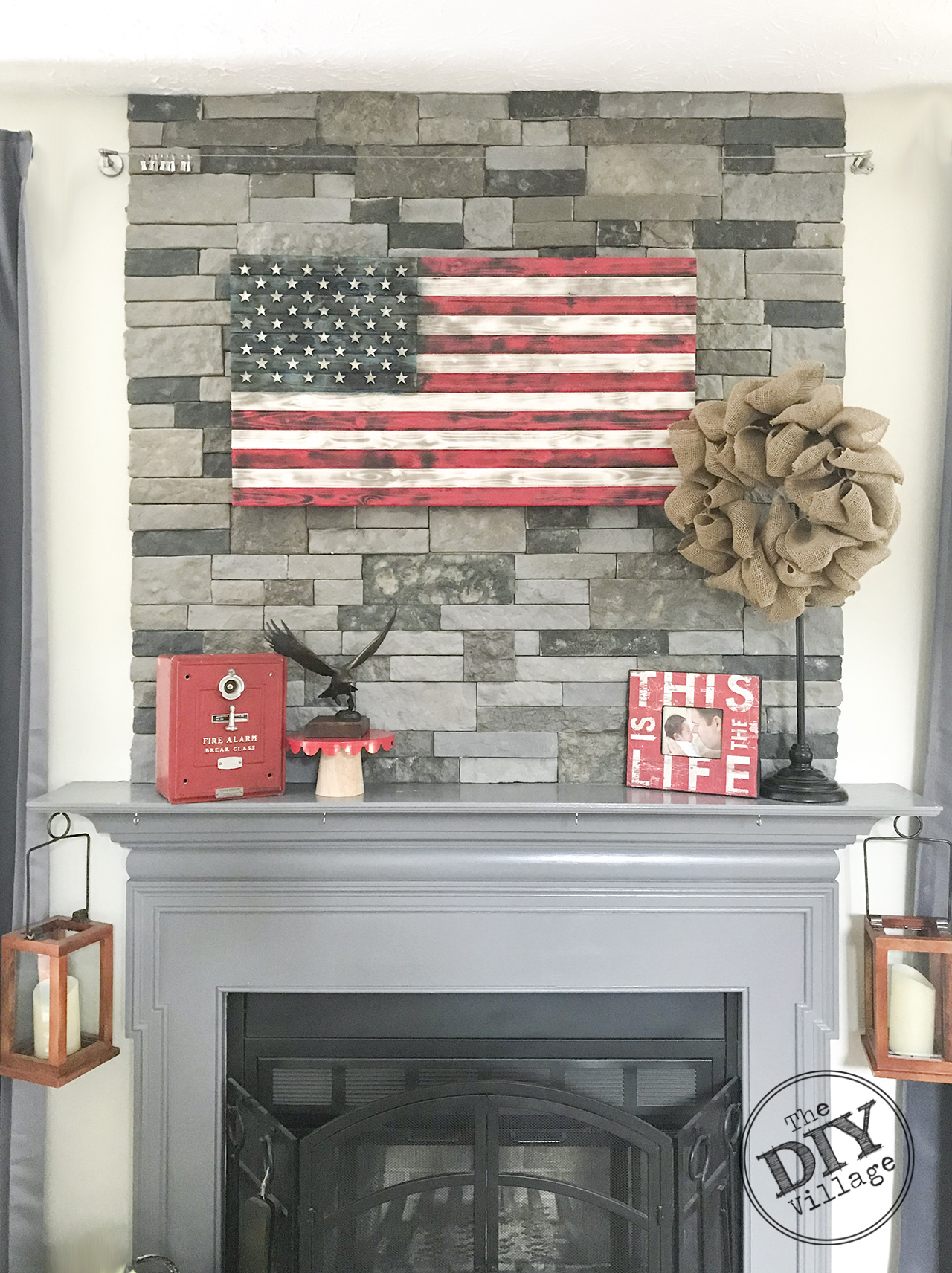 Now for the rest of the thrifty projects.  There is a little something for everyone.