This month's Thrifty Style team was one of my fastest and easiest makeovers!  I love an easy project and a simple makeover. One of the easiest projects to makeover is a lamp.  Thrift store lamps are easily found and often have beautiful details being hidden by a boring dull color.  Sometimes you are lucky can score a pair of thrift store lamps to update but most of the time one is definitely enough.
Make sure to scroll through to the bottom of the post to see all of the awesome thrifty makeovers and tips from this months challenge!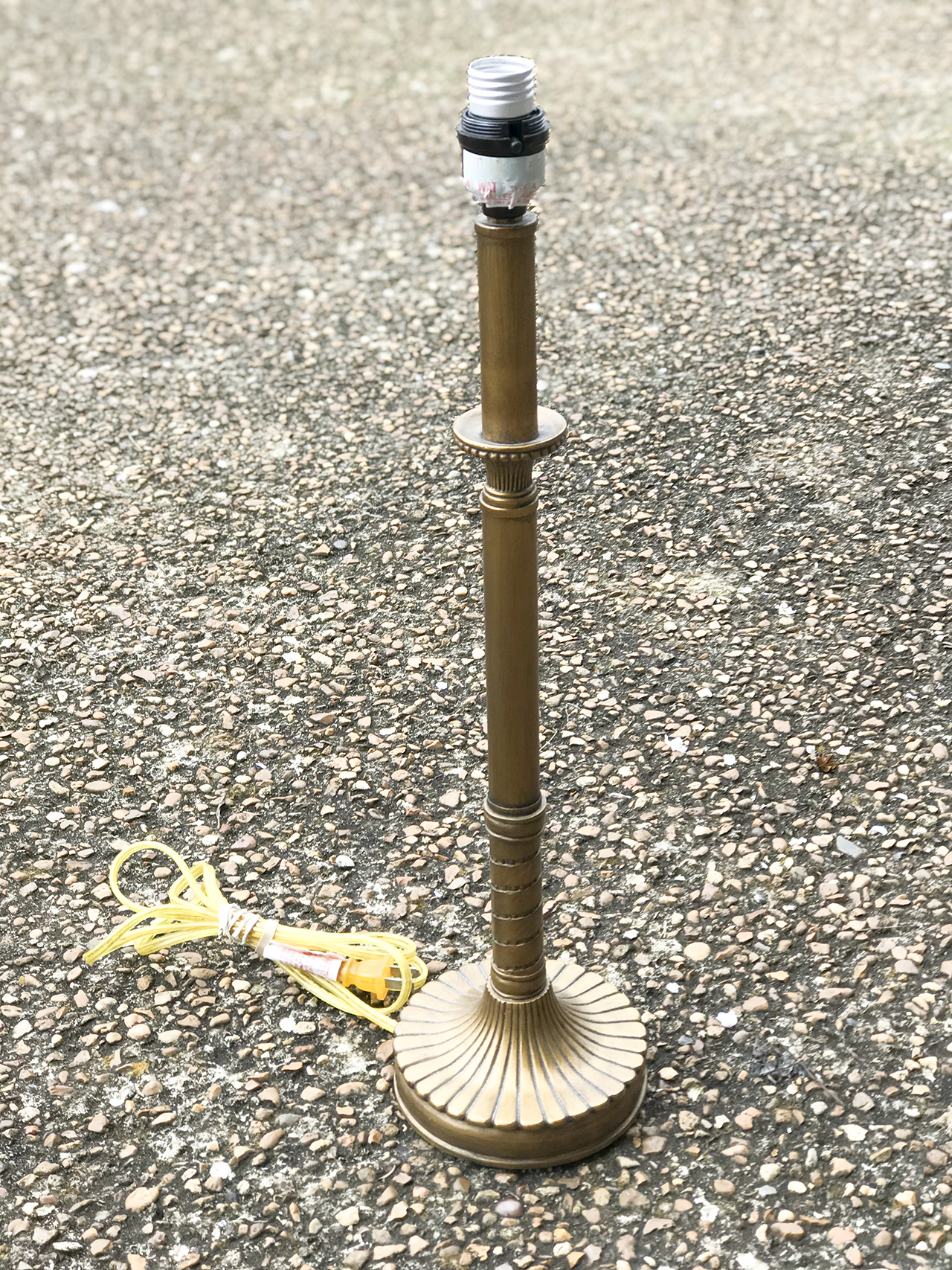 I found this cute, lampshadeless, lamp at a local thrift store for $3.  It has a great height and since I am a bit of a hoarder I definitely had extra lamp shades hanging around.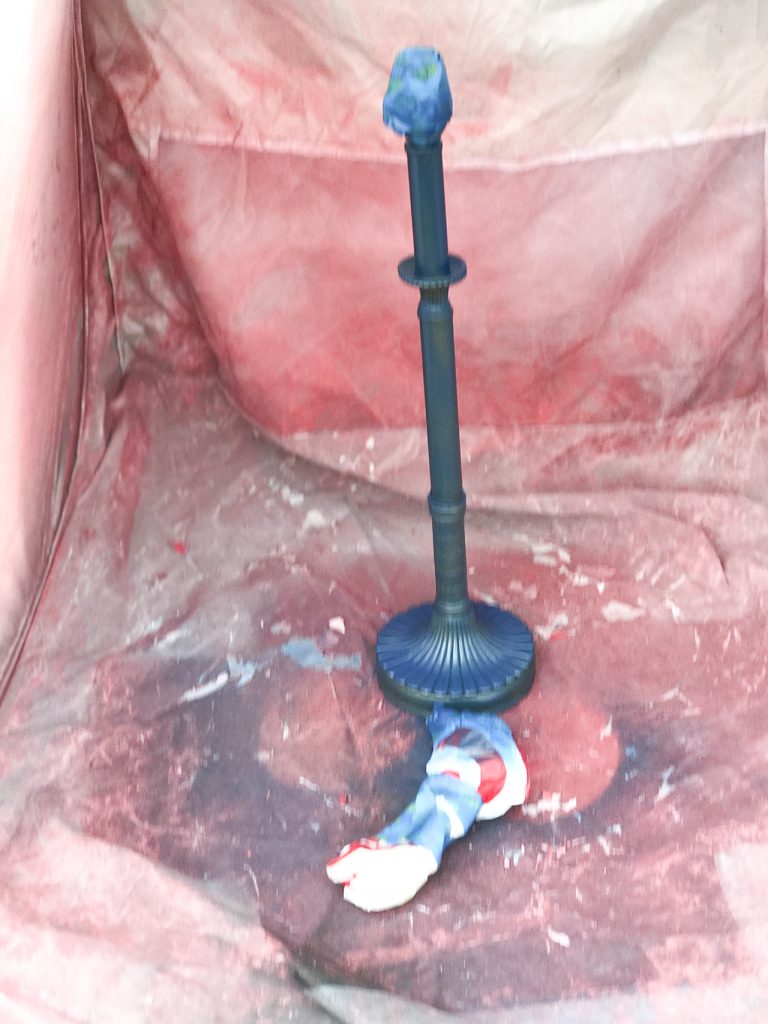 Prep your lamp by cleaning it with a cloth to remove any dust or debris that might be on the surface.  Tape off the end of the chord and place the rest in a plastic grocery bag.  Tape off the bag so no paint can enter. I like to place a cotton all in the top of  the socket and then tape it off as well.  The last thing you want is paint getting inside your lamp and not working or causing a fire hazard.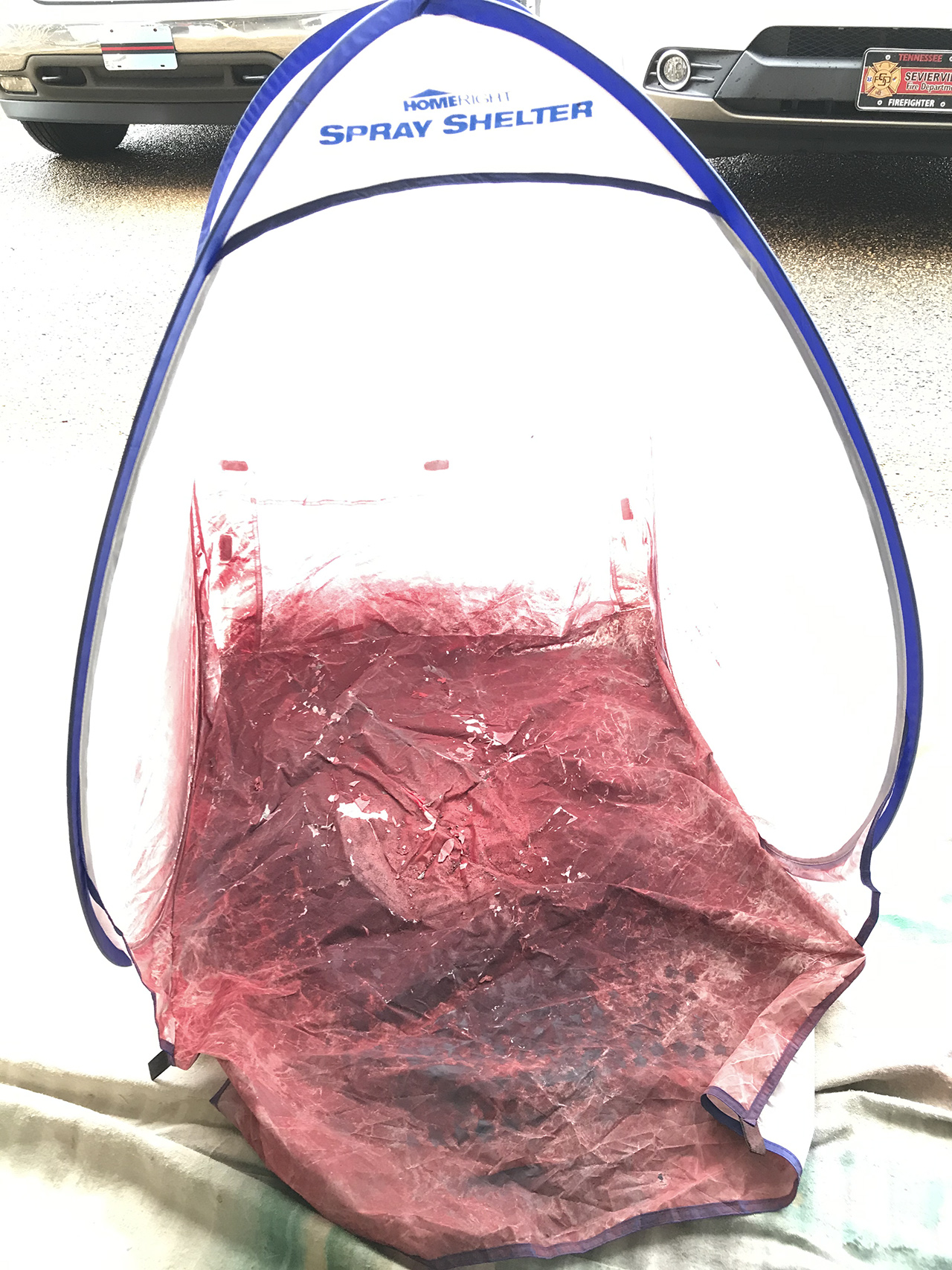 If you are wondering about my spray shelter, it is made by HomeRight.  You can find it for sale HERE.  Mine is well loved.  And by well loved,  I mean caked down with paint.  Good news, it still works like a charm!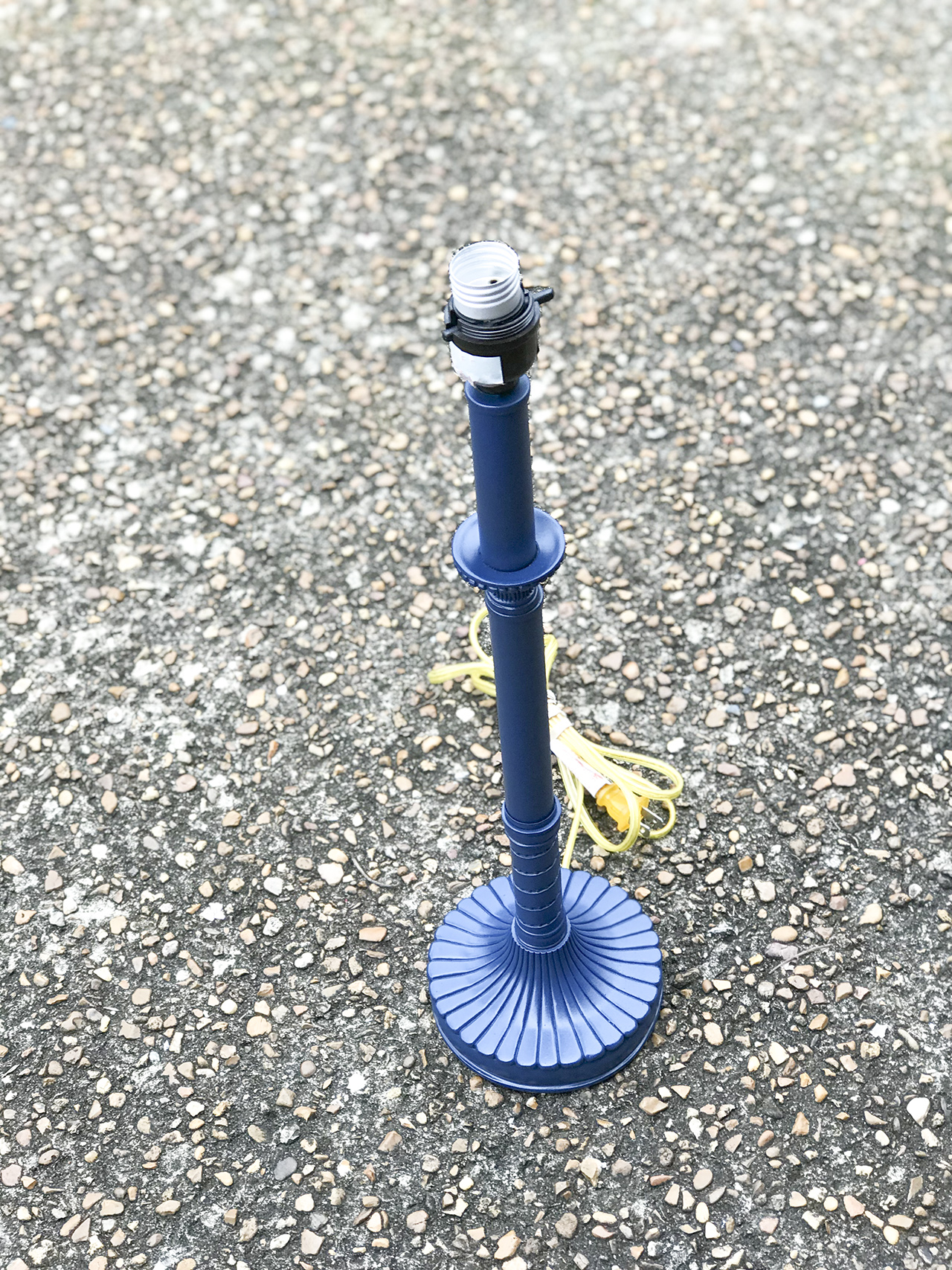 I went for a navy blue and settled on Ink Blue, available HERE, the color is just perfect.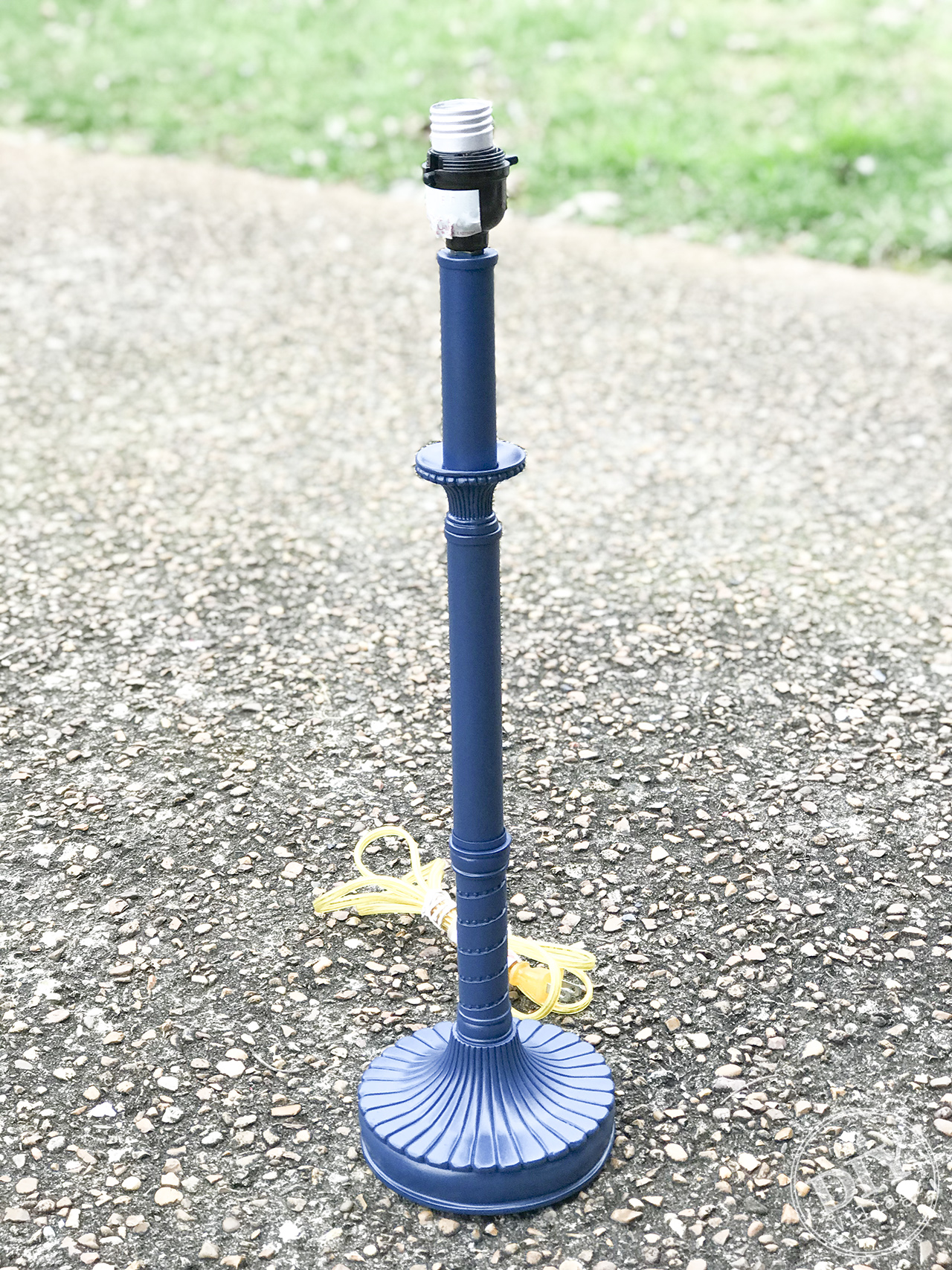 It took approximately 3 full coats to get the coverage I wanted.  In spray paint terms, that's an afternoon. Including dry time.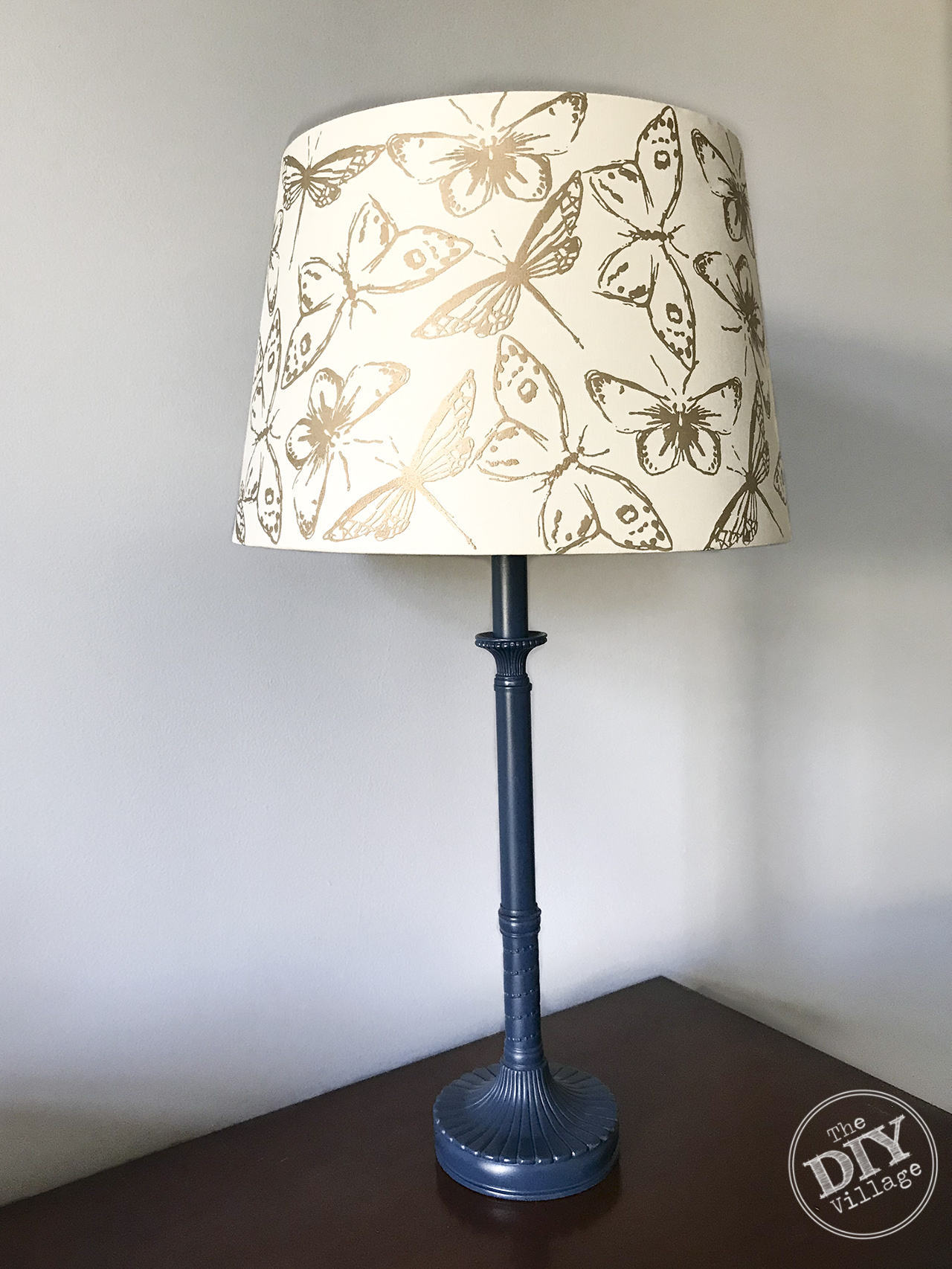 For now this sweet thrift store lamp will done a cute butterfly shade. Unless I find something else I just have to have, of course.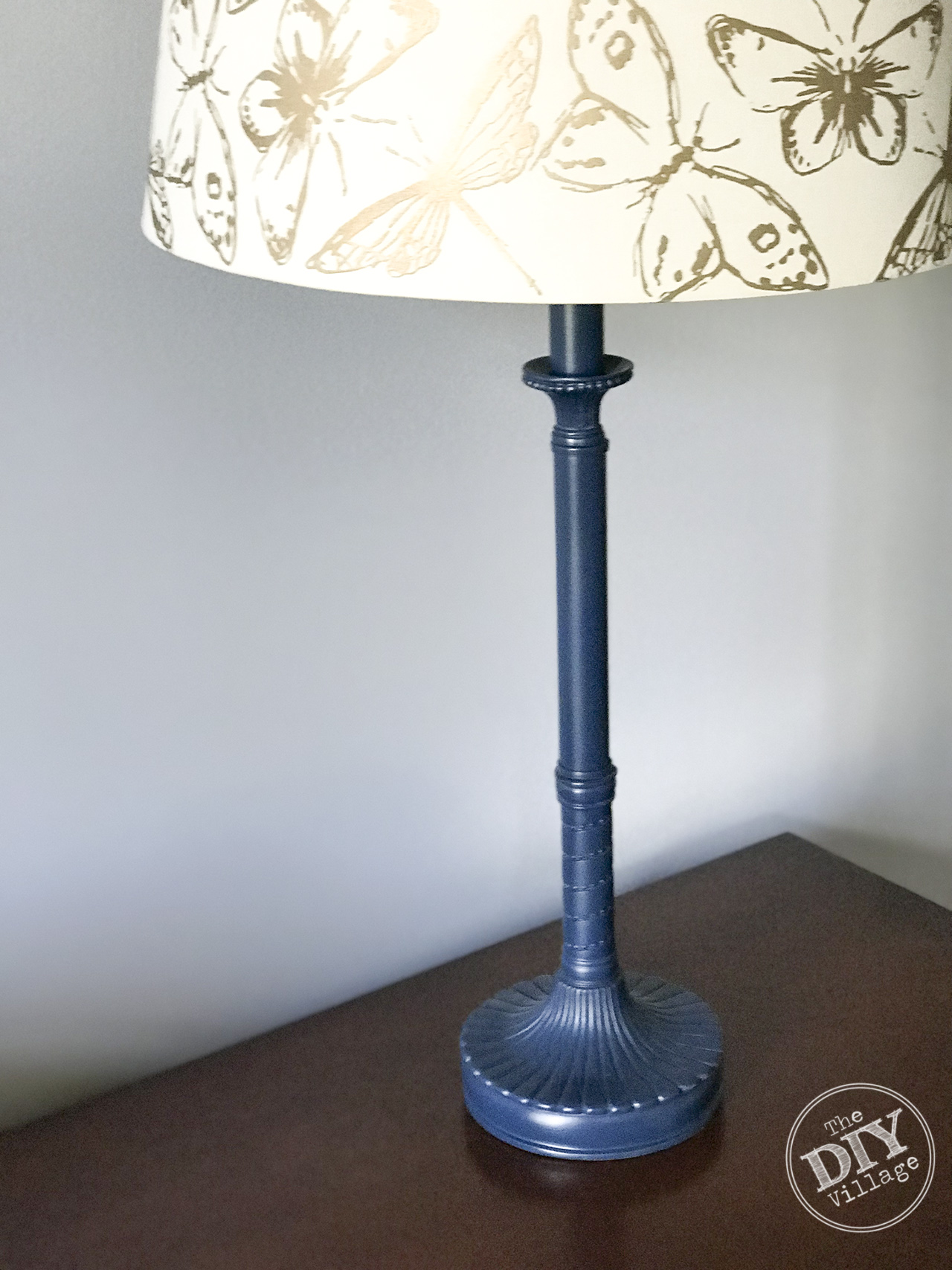 The navy blue looks perfect against the new gray walls in our dining room.  Don't worry guys we have that update coming SOON!
As part of the thrifty style team, don't forget to check out all the other thrifty projects by amazing bloggers!