I thought it would be fun to show you all how I made all of those awesome hat hooks for Matt's closet makeover back in June.  The knobs were super easy to make, well after I finally figured out what I wanted to make.
There are many kinds of hat hooks out there and most involve putting screws into the wall with an average cost of $ 2.50 per hook. This isn't too bad unless you are wanting to hang 32 hats like I was, plus there isn't any fun in buying metal hooks and hanging them on the wall.  I wanted something rounded so that Matt's fitted hats would be able to hang without marring up.  I needed more of a challenge and a challenge I got!  After scouring the internet for HOURS, no kidding I spent at least 8 hours searching for the perfect knob I decided to hit the local hobby store.  And there they were these awesome rounded, masculine, jute knobs.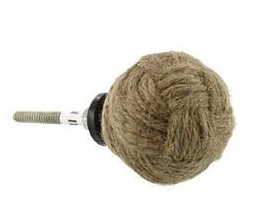 So I bought all they had, 8 to be exact!  With plans of buying more when they came in and hitting other stores.  So I waited and 2 weeks went by and no more were coming in.
Then it was obvious I had to move on to plan B – Make my own!  I researched knots and found out that these knobs were a type of monkey fist knot.   A few tutorial videos later and I was ready to make my own …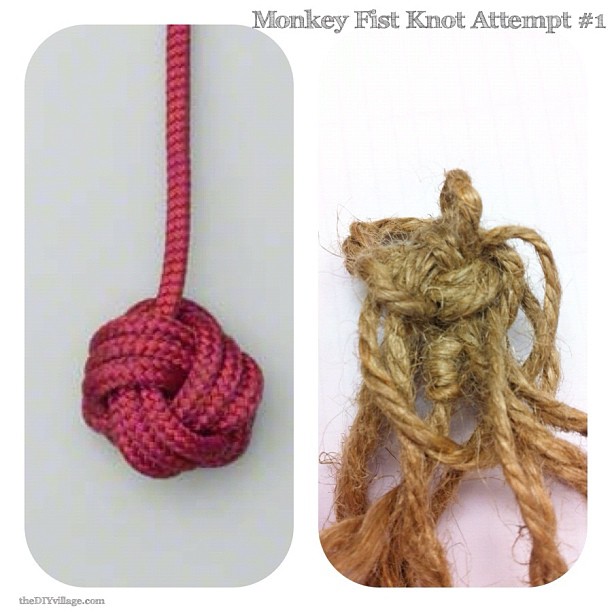 Umm WOW!  I have no words not only was it nearly impossible to do I have seen better looking rat's nests.  Thinking maybe it was just the material I was using, I decided to try paracord.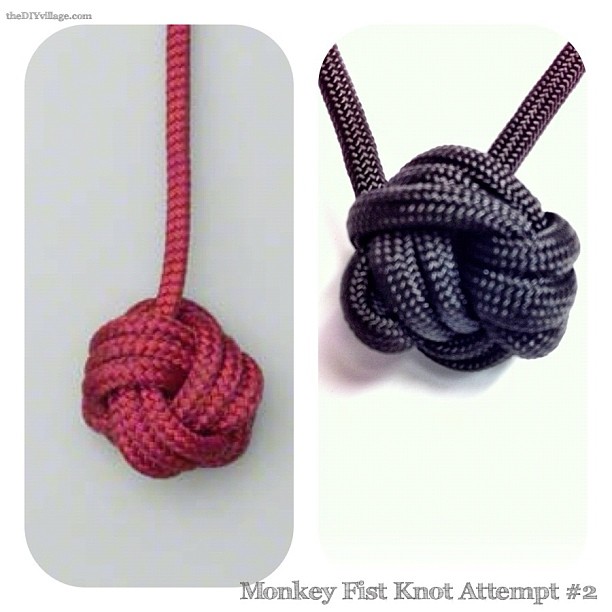 Looking better but still not right and Holy COW this took forever … NEXT
Plan C – which actually at one point had been plan B but I talked myself out of doing it this way.  Plan C involved using wooden ball knobs, craft glue (super tacky), and twine to create something similar to my original hobby store Jute Knobs.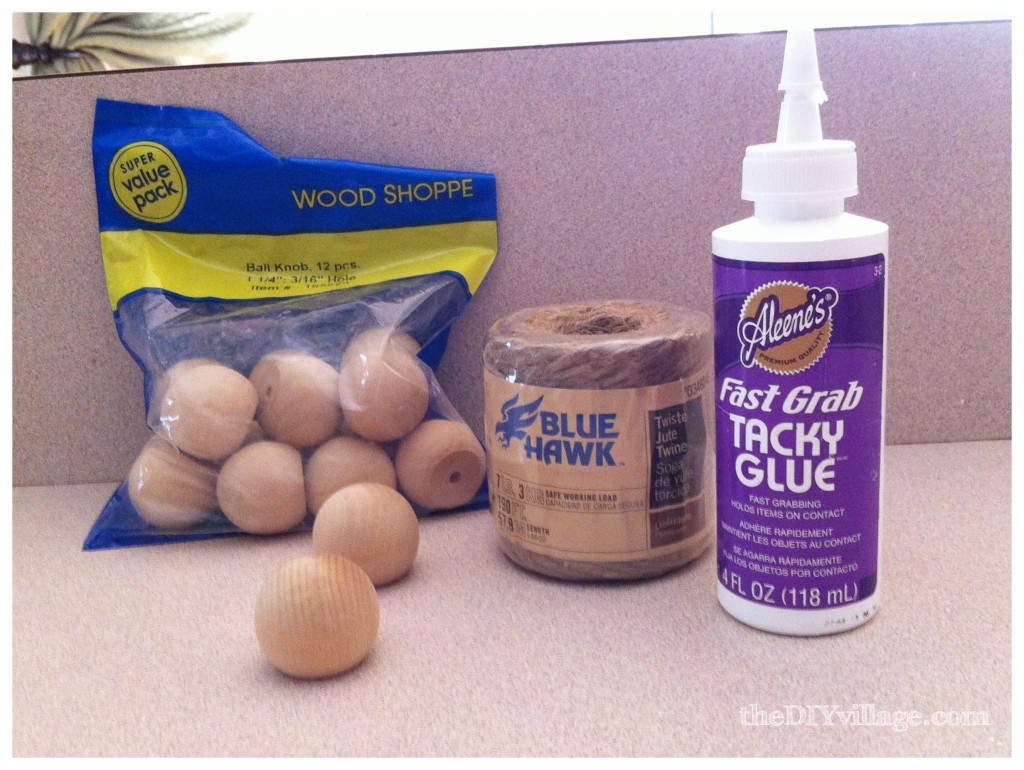 Just take a bit of tacky glue and put it on the top of your round.  Roll the end of the jute and press to the top center of the round.  Wait a few seconds for it to grab hold (hence the fast grab) and begin to wrap your round adding glue as you go.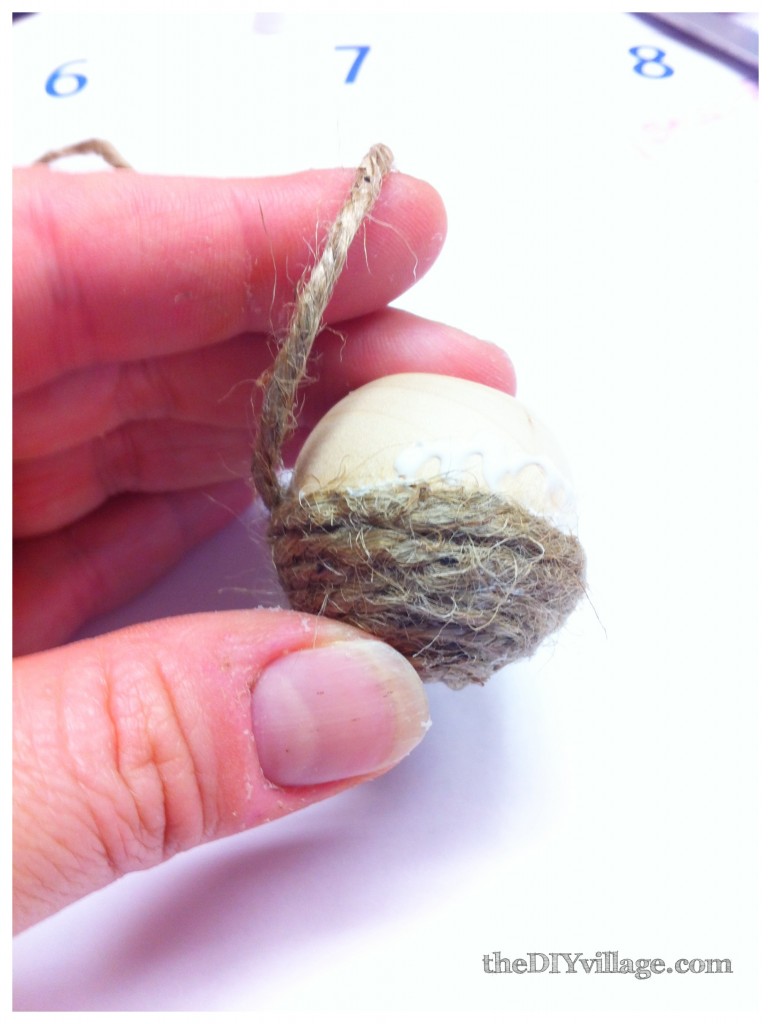 They aren't exactly like the original knob but I was in love with how they turned out!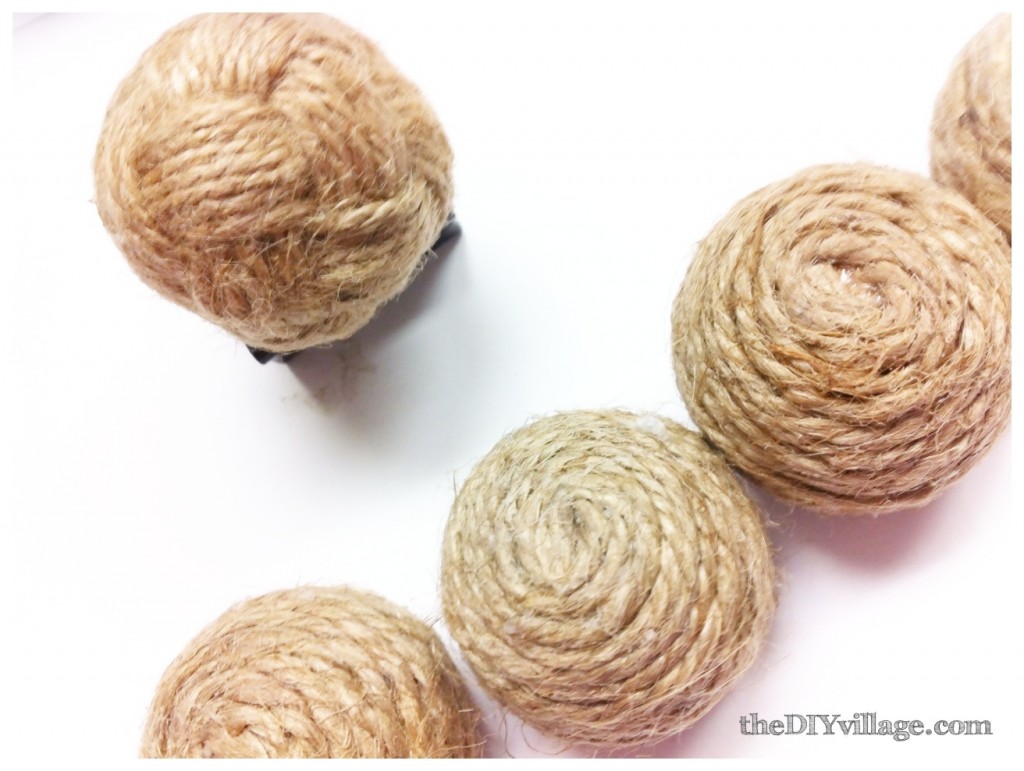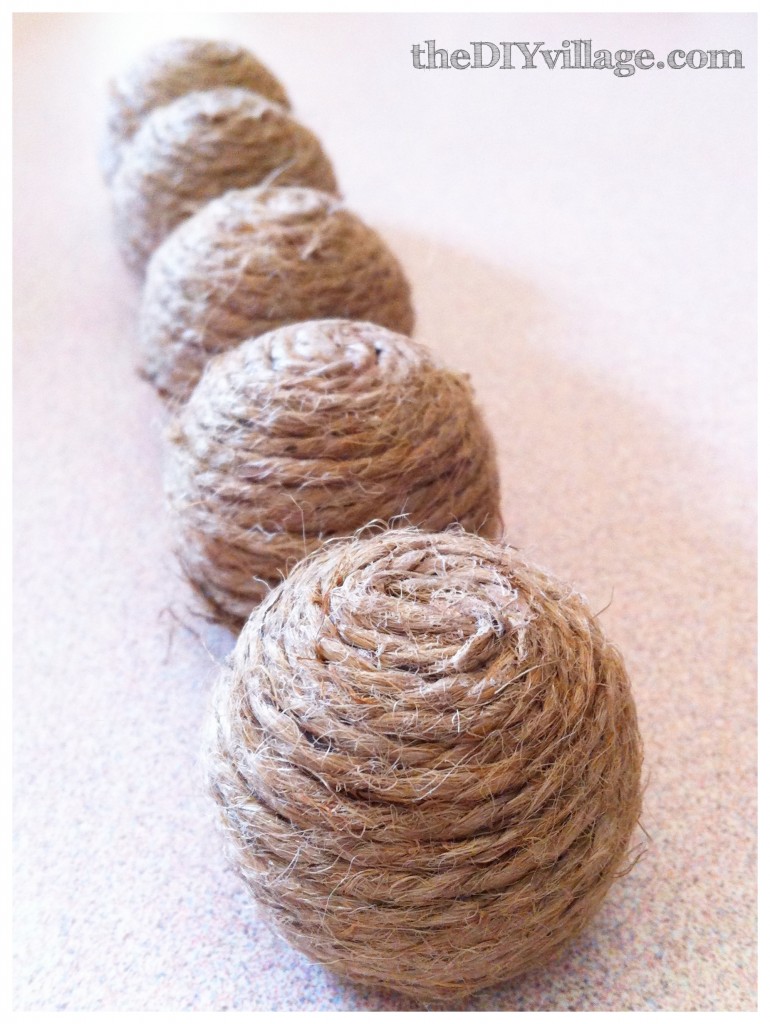 Five down – 27 to go!  In all it took me about 2 hours or so to make all of them.  After using a level and a tape measure to figure out exactly where I wanted the hat hooks I attached them to the wall using the  3M Command picture hanging strips cut to size.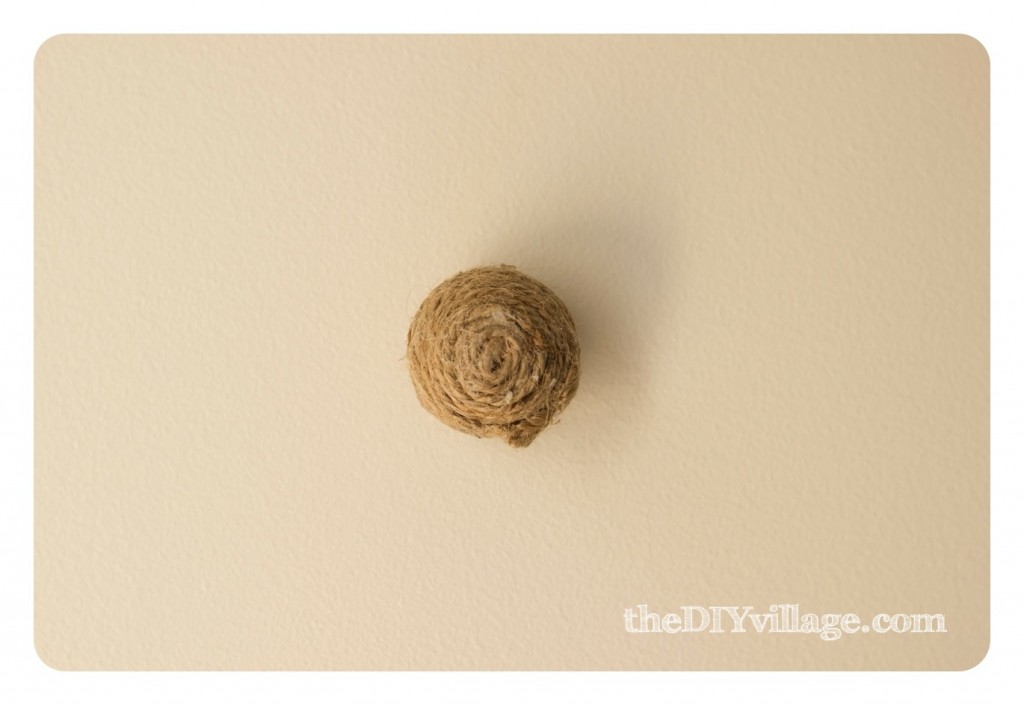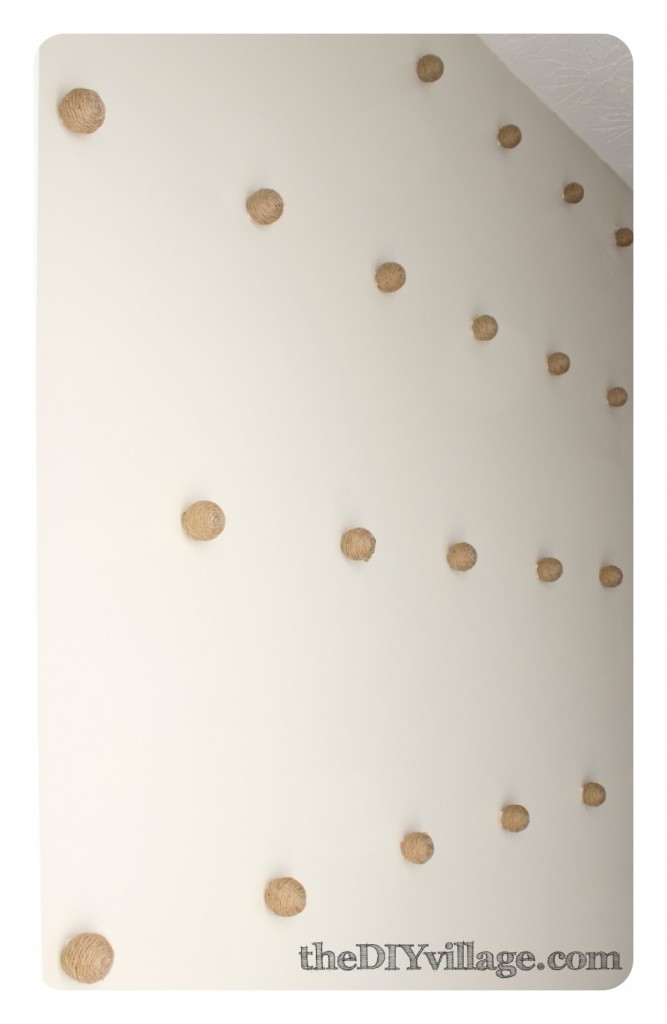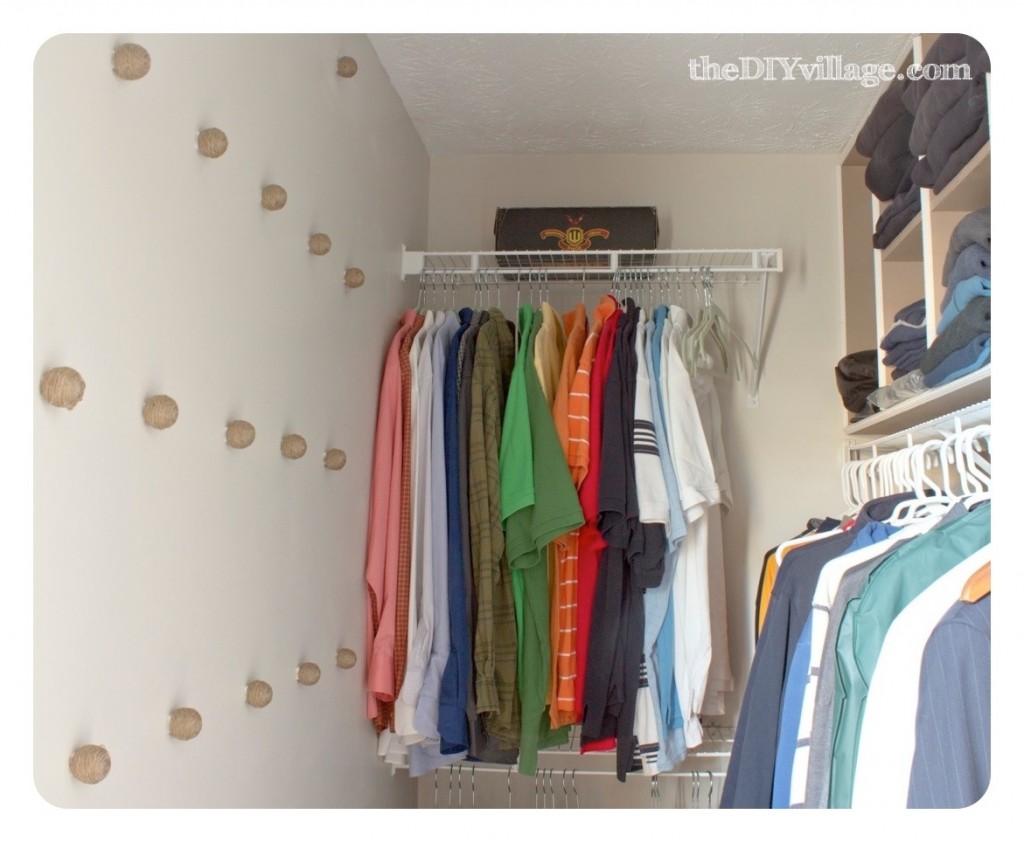 Once all the hooks were happily in place it was time to hang the hats …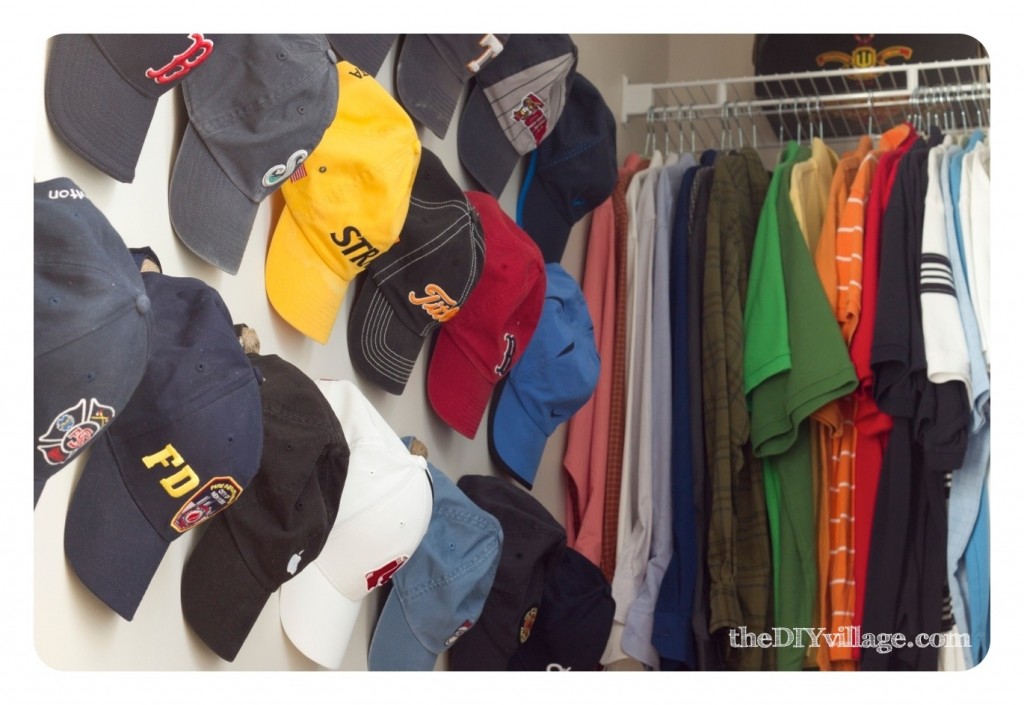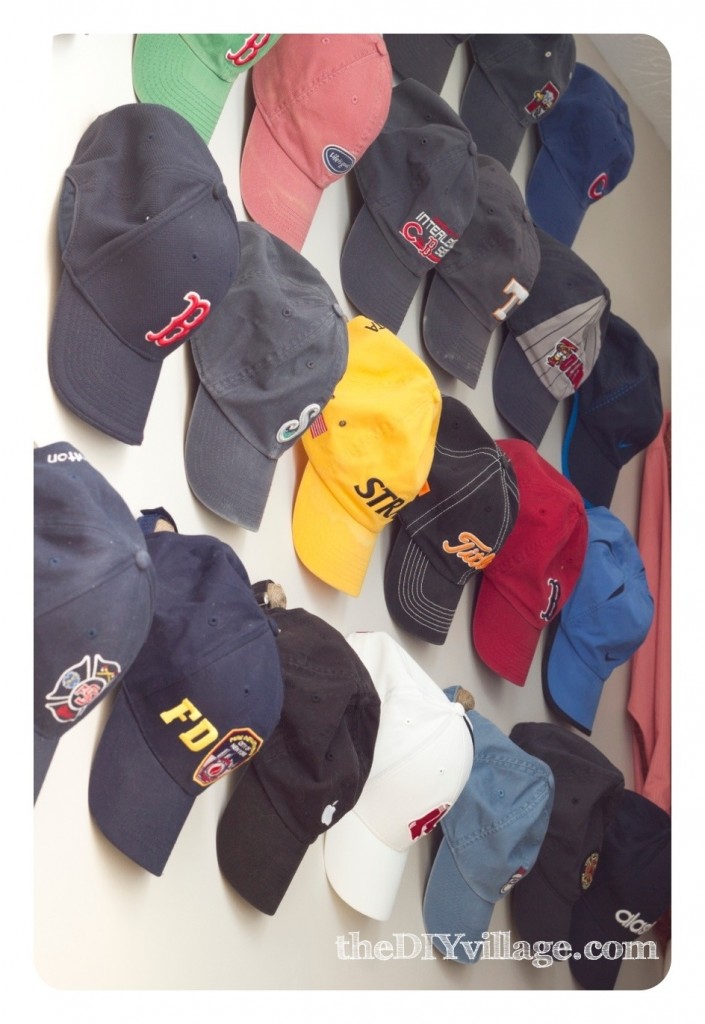 To date this is still one of my more favorite projects!  Do you have any favorite surprise projects you have done?