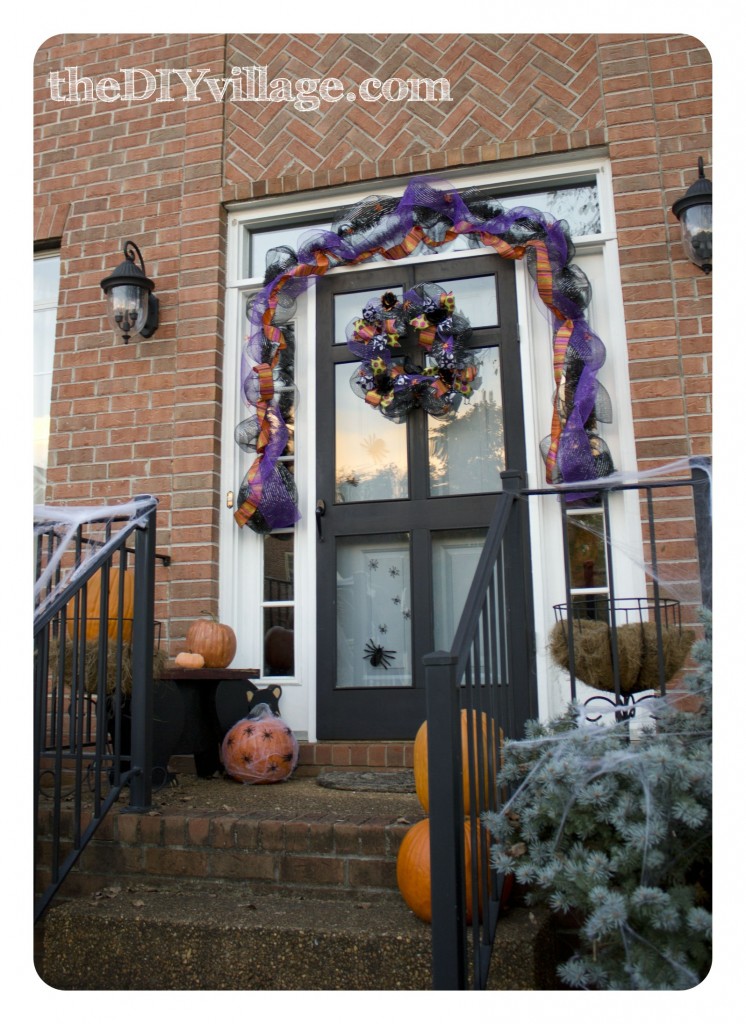 Last year as Matt and I were looking for houses we would drive through the neighborhoods and ask ourselves if the neighborhood looked like a "Good Trick or Treat Neighborhood".

It may sound silly but Matt and I both have very fond memories of trick or treating from our childhood.
And a fun Halloween neighborhood is a good indication of a great place to start a family.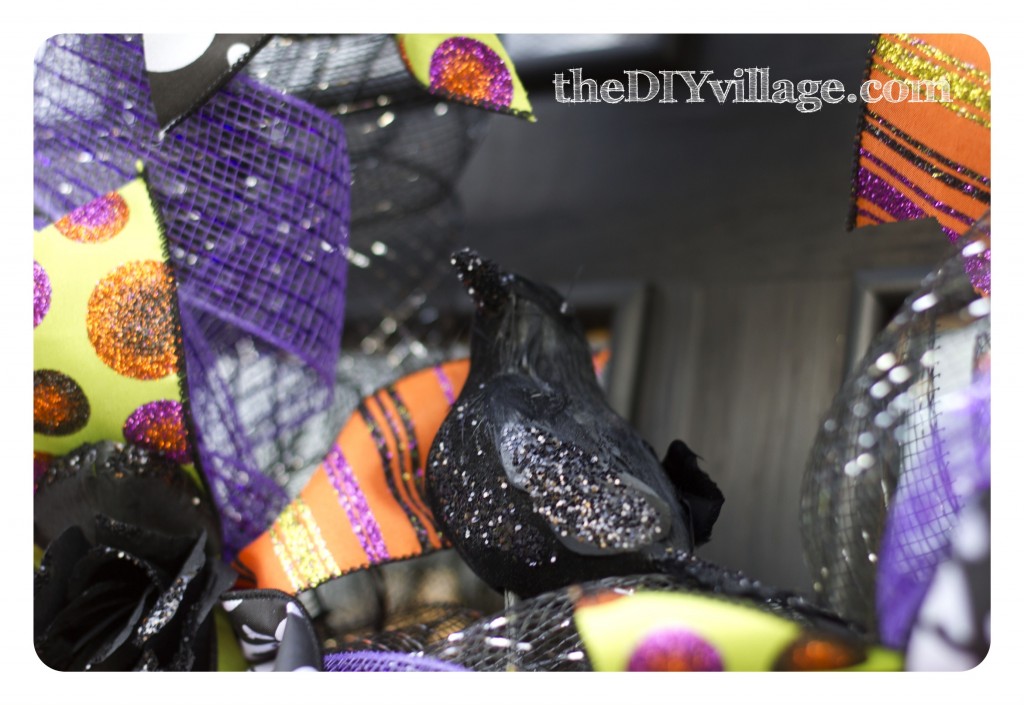 I asked some neighbors what Halloween was like here, they told us it was fun but what we didn't realize was how fun it is.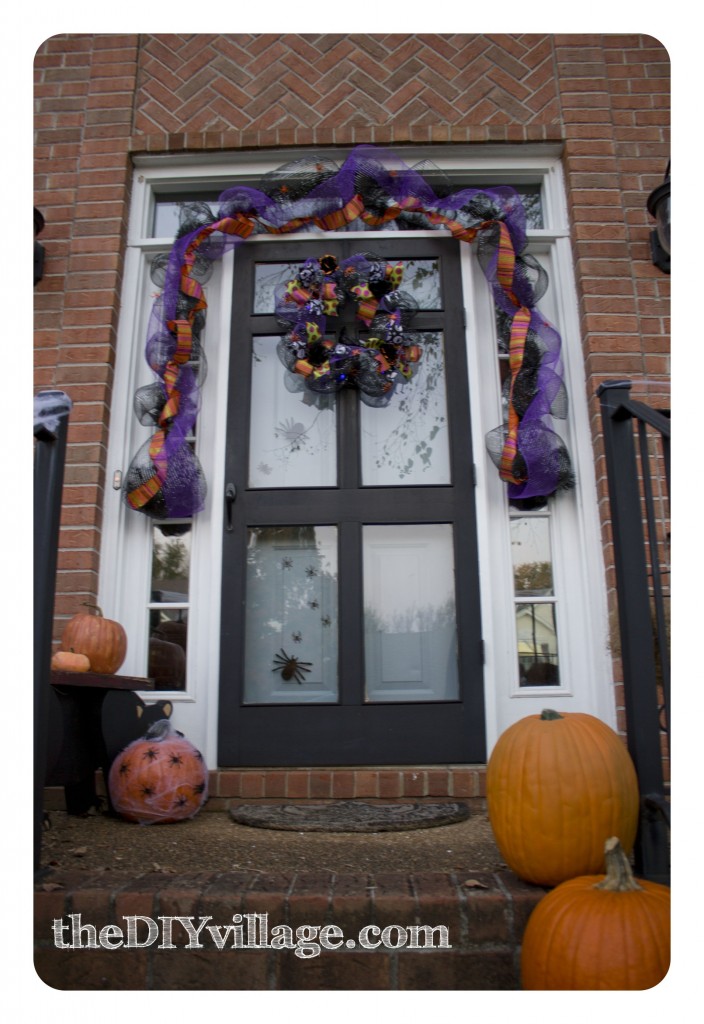 To put it simply we hit the Jackpot.
 They start festivities off with costume contests by ages and then it's off to the races. Literally! As soon as the awards are given out the children run in hoards to different houses.  It's wonderful!
To keep Fenway from going nuts every 30 seconds from the doorbell ringing Matt pulls out the fire pit, lawn chairs, and blankets and we hand out candy in the driveway.
It's great my three favorite C's – Coffee, Candy, Cute Kids!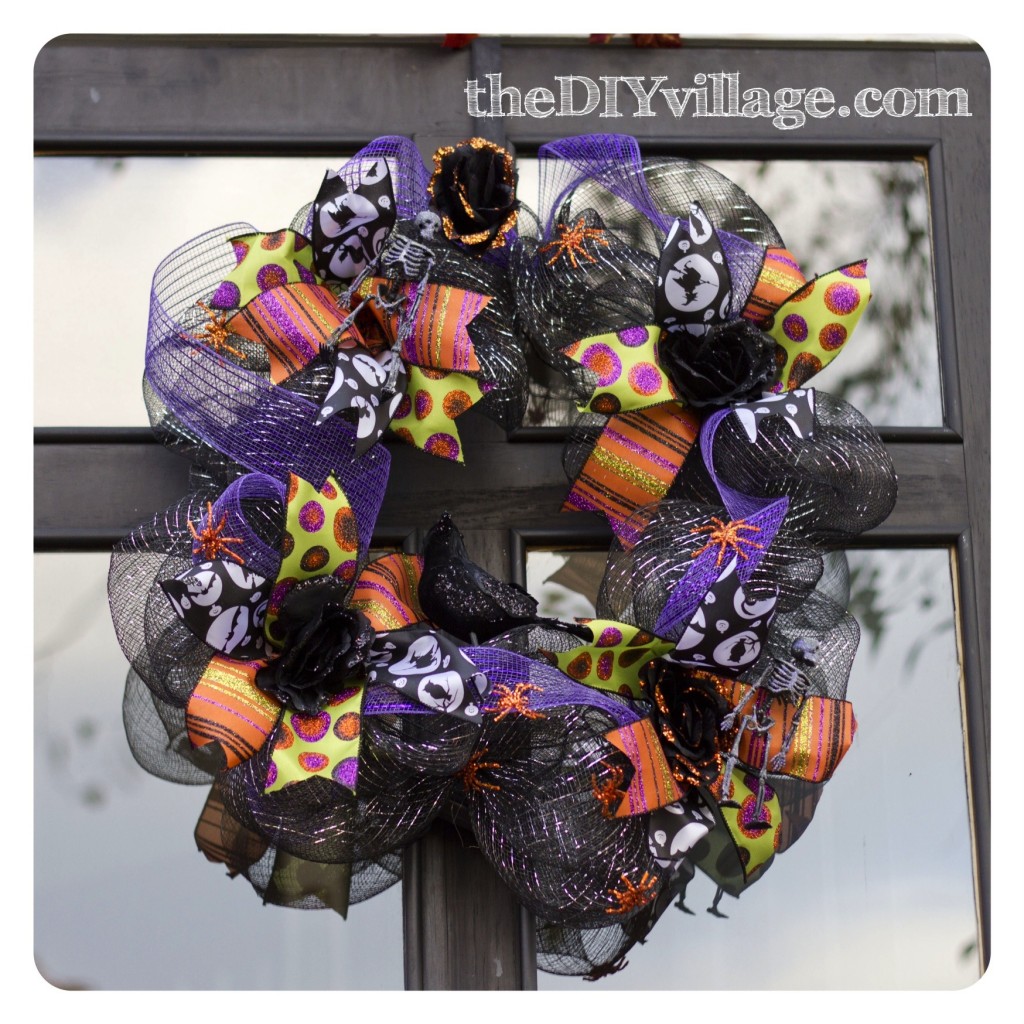 Did I mention that neighbor Dave has a Wine Bar?  No kidding, his hobby is Wine (Sommelier) and he is good at it VERY good!  He sets up an area for adults to taste wine based on their likes.  This house is a favorite with the adults!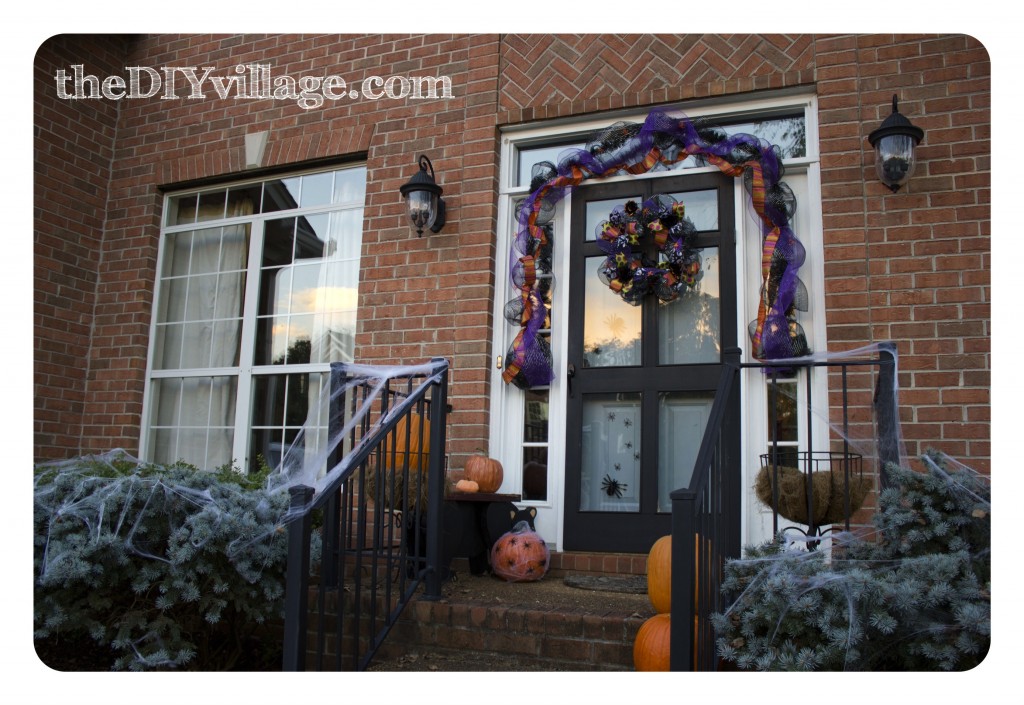 We really couldn't ask for anything more, it's wonderful.
Plus having a hood that's so into Halloween makes me look a tad less eccentric when I start dumping tons of glitter on everything that doesn't move and put up my 4′ wooden witch!
Do you have a Halloween Porch or better yet does your neighborhood do anything fun for Halloween?
Happy Halloween!!!
P.S.
If you want to learn how to make your own Deco Mesh Wreath check out my tutorial HERE