Earlier this month I got the February issue of Country Living.
Do you remember last month when I took a simple dollar store pine box and made it into a monogrammed jewelry box?
I gave it to my mother for Christmas.
She absolutely loved it, that was until I took it back from her (she can thank Country Living for that).
As soon as I saw this project I knew I had to convert her jewelry box into a fun pop up photo box.
Plus with my parent's 43rd wedding anniversary coming up I thought this would be great.
It was really easy to make.
MATERIALS:
Scrap Book Paper
Glue
Ribbon
Wood Box
Stain
Paint
Stencil
Protective Finish Coat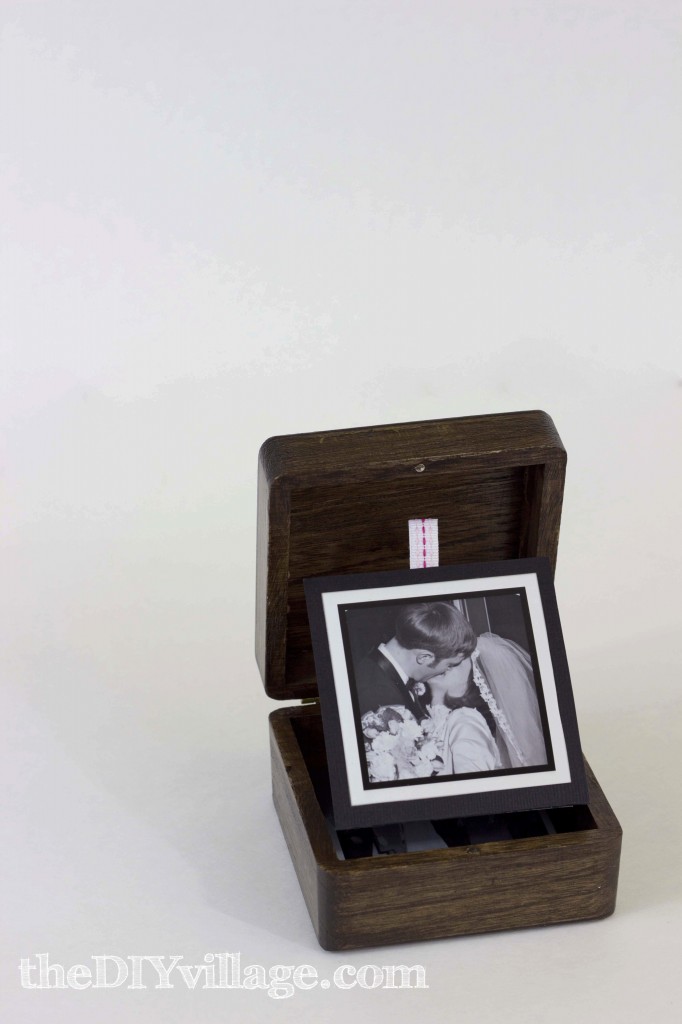 I picked photos from their wedding album.
Squared them up in Photoshop (found HERE), and then had them printed at the local pharmacy.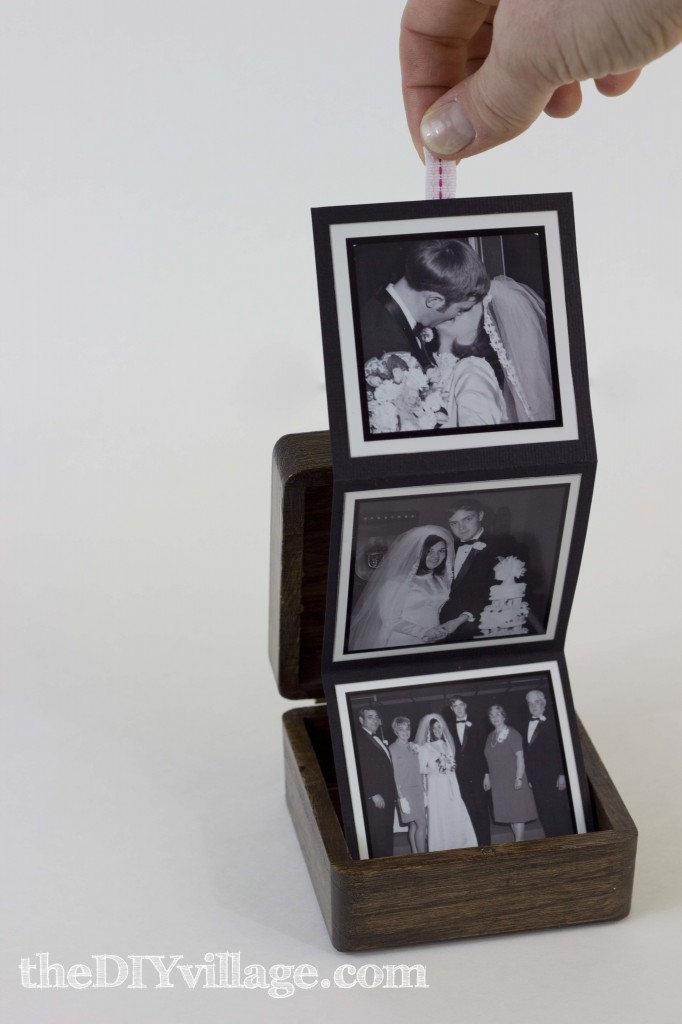 I love how this turned out, so much that I am going to make one for Matt and I.
And seriously how cute are my parents?
For two hours time I have a great way to remember their special day!
UPDATE:  For detailed instructions head over to HERE!