It's official Summer is HERE!  Time to whip out the swim suits and sunscreen!
It's also an great time to invite friends and family over for cookouts and fun.
This is one of the few times in the year you can come to my home and actually see my table set!  Who doesn't love  nice tablescapes?  Last year I decorated our formal dining room table!  I loved it so much I kept the decor up till August … well that's my story anyway.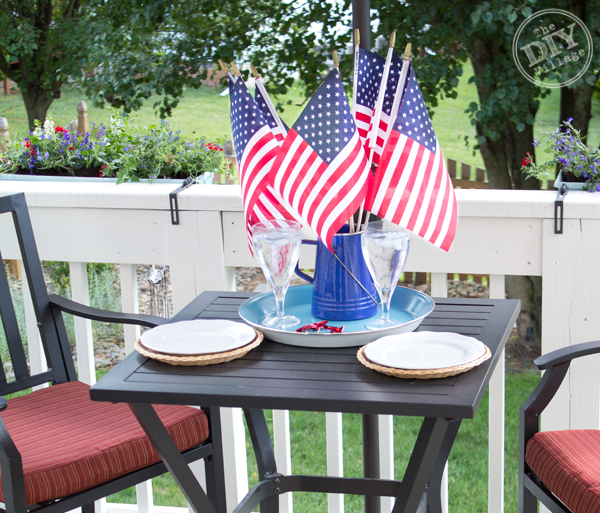 This year I decided to decorate our new outdoor space.
Tablescapes can be as easy as grabbing an coffee percolator and some flags.
This year we were asked by the lovely Melissa of The Happer Homemaker to join in helping to host a fun Summer Inspiration Tablescapes Linky Party.