Can you believe that Halloween is only just a few days away?  I surely can't!   Time is slipping by faster than I could ever imagine!  With all the prepping for the baby I wanted to create a fun halloween project that not only wouldn't take a lot of time, would not take up a lot of space, and most importantly would not cost a lot of money!
Enter the Dollar Tree Value Seekers Club!  After searching through projects listed I decided the Monster Luminaries would be the most fun, but you know me and KNOW I had to put my own twist on them by creating a Pumpkin Luminaries Family!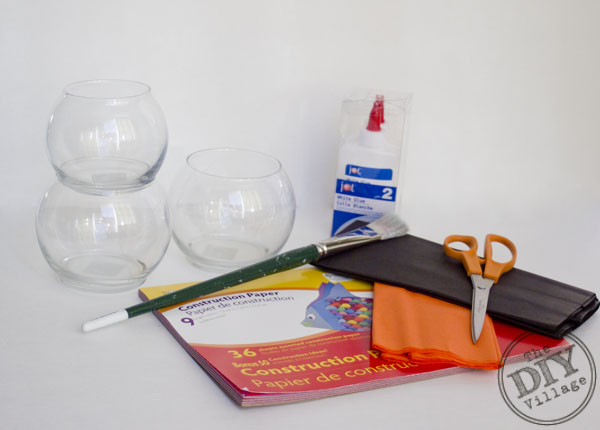 MATERIALS:
– Jars, Vases, or Candle Holder (round)
– Tissue Paper – Black Construction Paper
– White Glue
– Led Lights
– Scissors
– Paint Brush
INSTRUCTIONS:  For detailed instructions on creating these luminaries head over to the Dollar Tree Value Seekers Club!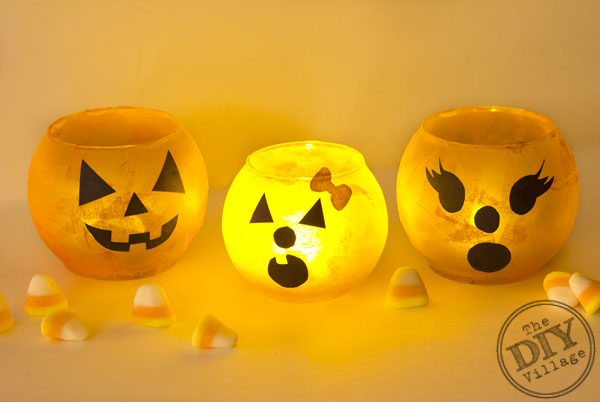 I made a few changes to my pumpkins by using two different sizes of vases.  I chose two larger ones to represent Matt and myself and a smaller one for Josslyn!  And just so you would know who is who, I made sure Josslyn had a cute pink bow!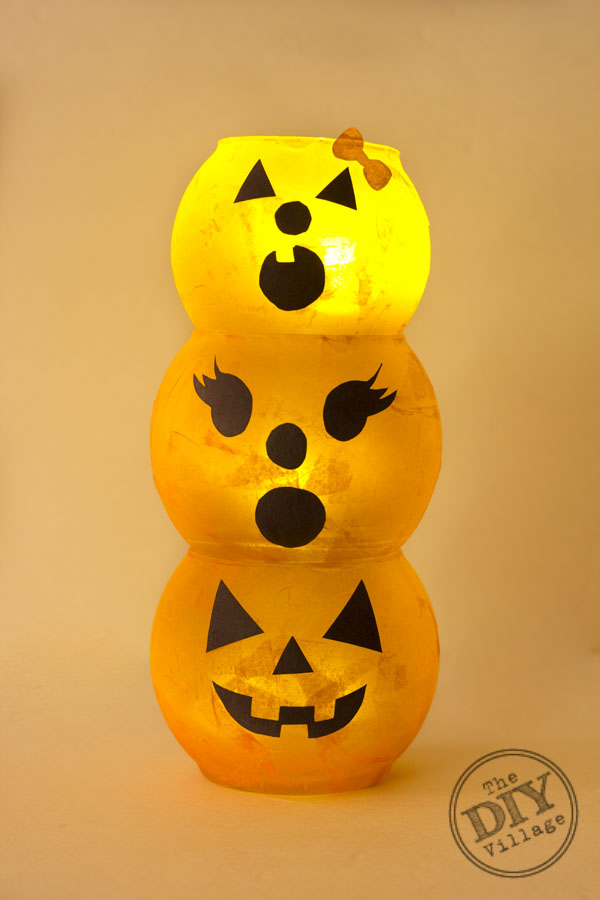 What do you think?  Josslyn has her father's eyes and her mother's nose and smile!  I love how fast this project was to create and since I used LED lights I am able to stack the pumpkins and create a pumpkin tower!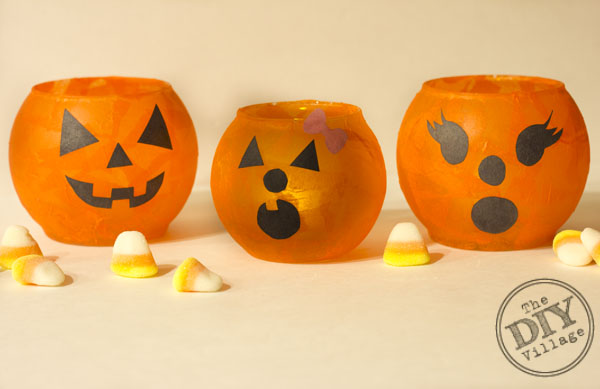 Thank you so much to Dollar Tree Value Seekers Club for providing me with the inspiration to create my own pumpkin family.  Did you know the club is full of crafts, recipes, decor, tips, contests, insider information, frugal fun ideas (my favorite), and so much more?  The best part is membership is FREE and content changes up every month.  Let's not forget that you can save or print the project sheets for an easy shopping list reference!  Since lately I am suffering from pregnancy brain this is a huge PLUS!!!
My favorites from last year, my knock off Nutcrackers and the monogrammed jewelry box.  Huge bang for very little bucks!
**This post is sponsored by Dollar Tree and the Dollar Tree Value Seekers Club.  As usual all opinions, words, and photos are my own! **