It's no surprise that I am currently obsessed with pint sized furniture!  There is something about having a little one that makes you want to buy kid sized versions of everything!  An 8 month old needs a leather recliner, right? So when Matt and I came across this cute Adirondack chair on clearance for 20 bucks, I knew I had to have it.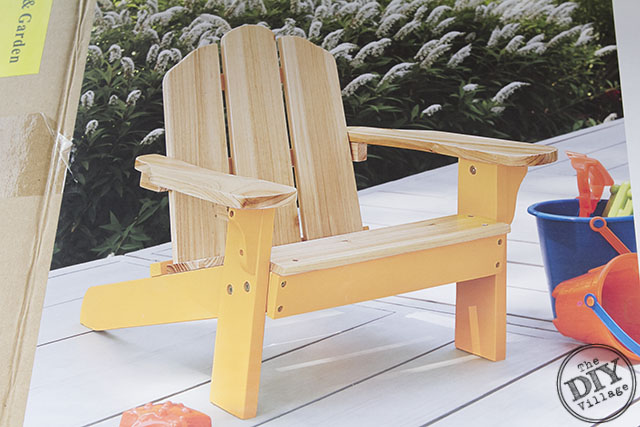 The only problem I had with it was the color.  While I like the look of the clear coated raw wood the yellow legs have little to be desired in my book.  I went ahead and picked up one of these chairs (now wishing I had two … the idea of not having a pair is driving me nuts) and then headed directly to the paint/stain section at Lowe's.  I'm pretty sure Lowe's is our second home but that is another story.  Rather than go to my old stand by Latex paint I thought it would be good to try out a solid stain.  It has done wonder's on our deck so I know it's the perfect application for our mini me Adirondack chair.
**Disclosure:  A huge thanks to Good Housekeeping and Olympic Paint and Stain for sponsoring this post and the upcoming projects!  Although we were compensated for this project, the words and opinions found here within are always our own!  **
After our awesome quick trip to New York City to visit with the wonderful folks over at Good Housekeeping and tour the Research Institute I opted for a product that carries the coveted seal!  My final pick was Olympic Maximum Stain + Sealant in One in Mountain Pine.  This stain also contains a sealant, which for me is huge.  What that means is less time spent on this project and more time spent helping my daughter practice walking.  As much as I love to DIY the more time I can spend with my daughter the better.  
Since this chair already has a finish on it before you stain the chair I suggest taking the chair down to raw wood.  Taking the chair down to raw wood is as easy as sanding the clear finish off of the wood.  The finish on this chair was probably not meant to stand the test of time and would have needed a new coat of sealant before the next summer season would have come around.  Use a tack cloth to remove any debris from the wood before you start staining.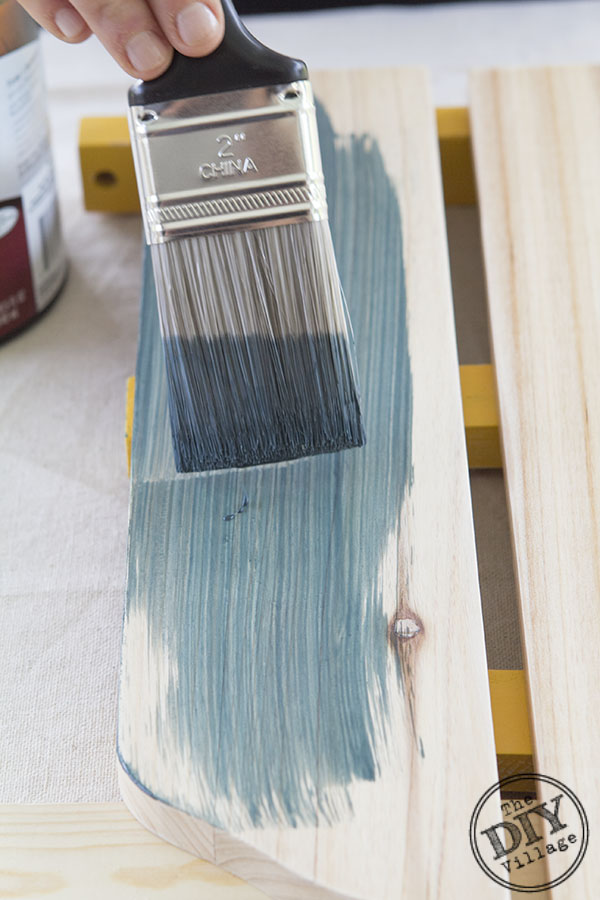 Because this stain contains a sealant it also works to self prime.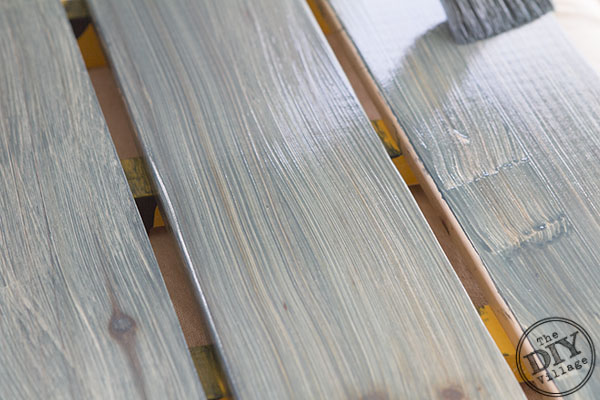 Even though the first coat looks very translucent.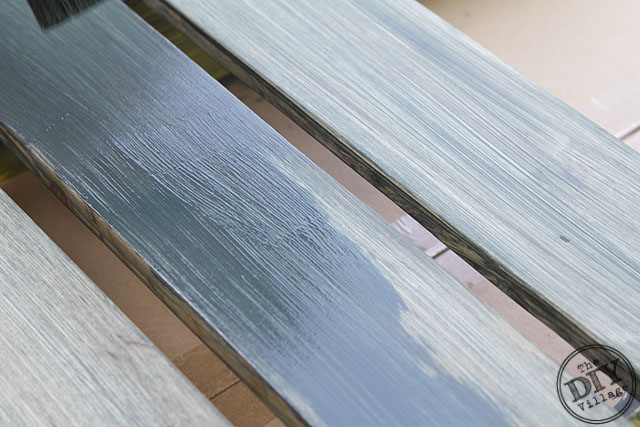 The coverage on the second coat was so much better!  I ended up adding a third coat to get the deep color that I was looking for.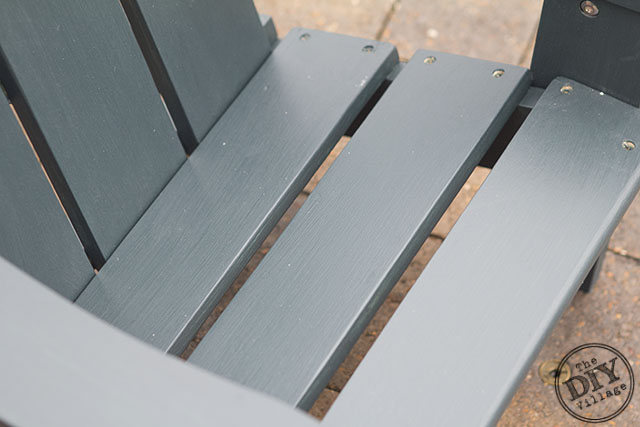 The finish is silky smooth and the color consistency is pretty remarkable.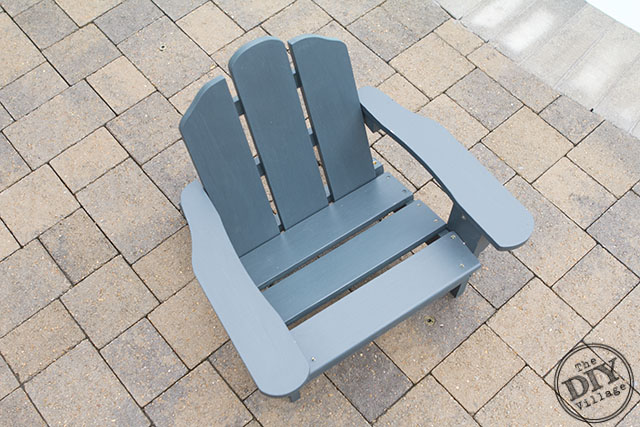 I gave the chair parts 72 hours to set up before assembling.  Most people won't need this much time but with the amount of rain and insane humidity we have had lately I felt like as much time as I could give this sweet little chair the better!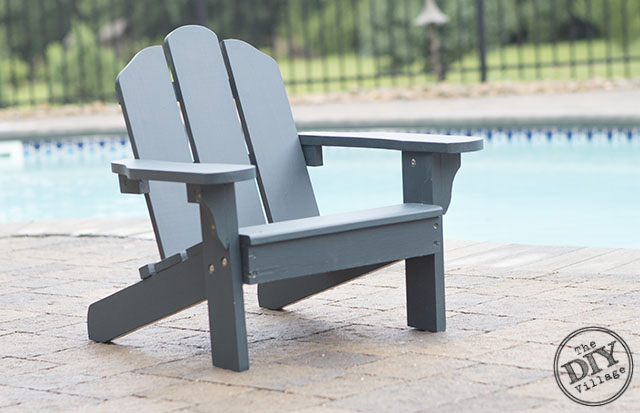 Josslyn's Adirondack chair now resides pool side waiting for her weekly visit to grandma and grandpas to go swimming.  I'm thinking about changing her middle name to water-bug!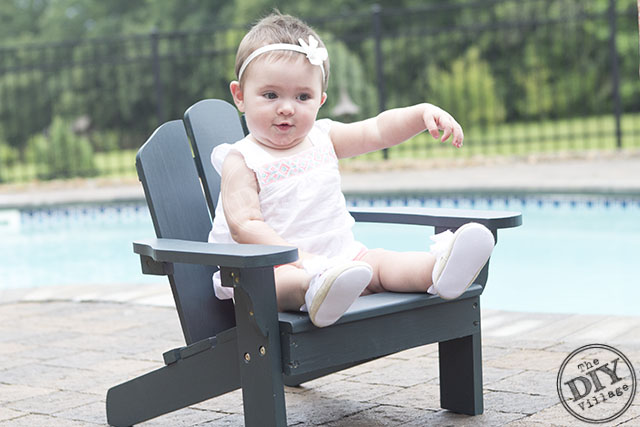 Make sure to follow up with us later this year to see if Olympic Maximum is #UpToTheTest!
Follow along with Sarah of the Ugly Duckling House, Dria of Dio Home Improvements, and Lana & Joey of Making a House a Home, as they'll also be getting up close and personal with Olympic ONE Paint and Olympic Maximum Stain products!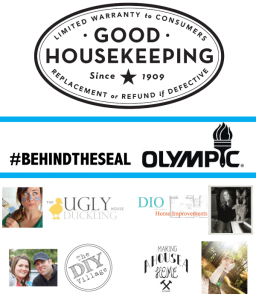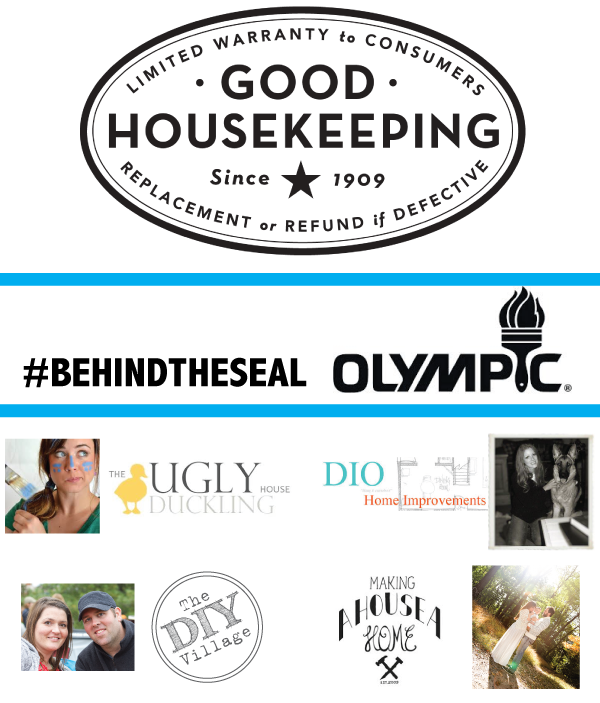 Follow along with Olympic Paint & Stain on Facebook, Twitter, Google+, Pinterest, or You Tube to keep up with the latest on their products, inspirations, and how to videos!