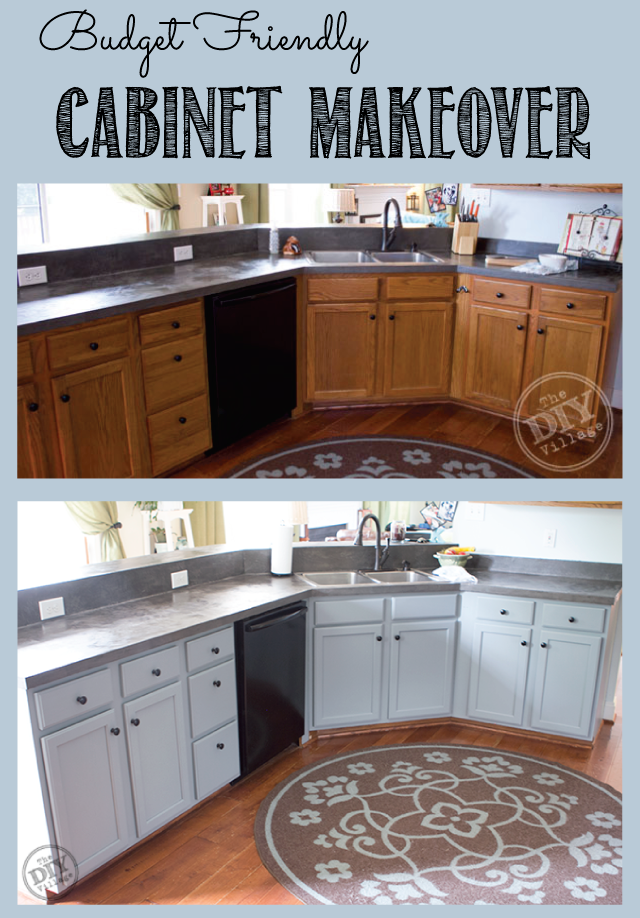 We're always looking for ways to add upgrades to our house, all the while finding ways to not completely empty our wallets.  The kitchen seems to be one of the rooms that we revisit often when it comes to our projects.  Some of our more notable kitchen upgrades have been our Split Face Travertine Tile Backsplash, our Kitchen Countertop Makeover, and our Ball Jar Pendant Lights.
Jacque and I have never been terribly fond of our kitchen cabinets, but the cost associated with replacing them hasn't made that a feasible option.  When we started talking about other options, we discovered that it wasn't the shape or the size of the cabinets that we didn't like, it was the condition of the finish.  These cabinets are original to our house and let's just say that they haven't weathered the storm very well.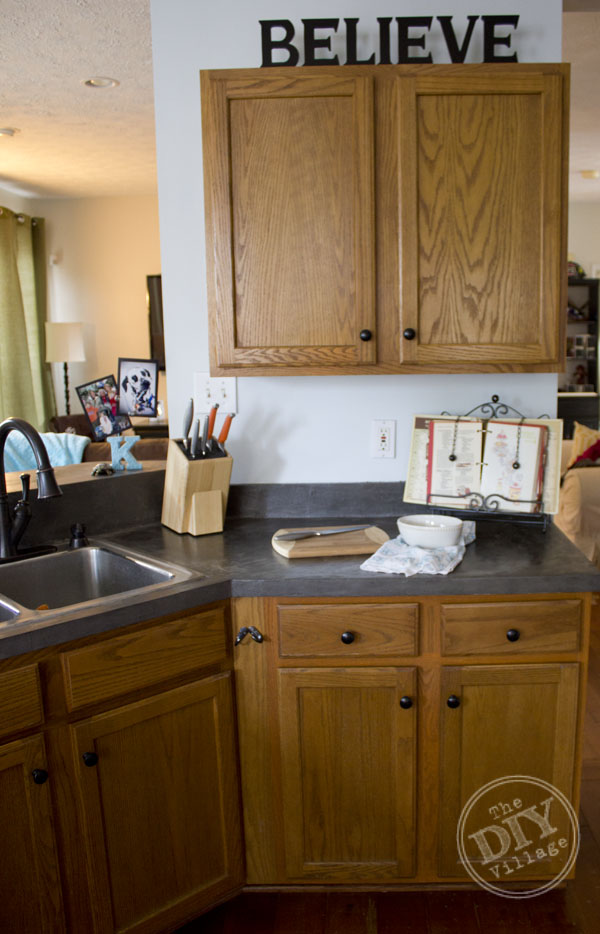 So we came to the conclusion that it was time for a budget friendly cabinet makeover!  Thanks to Rustoleum and their Cabinet Transformation Kit, we didn't have to look very far!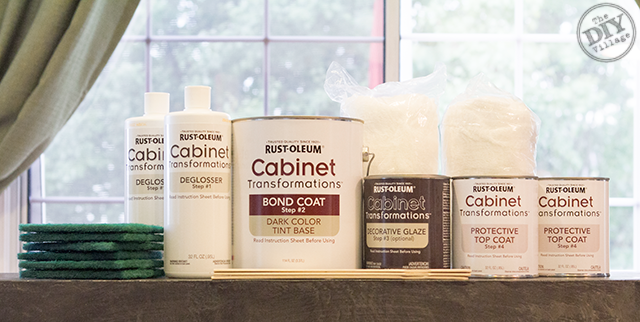 There's quite a few color options for the Cabinet Transformations Dark Kit.  Jacque and I chose the unglazed Seaside.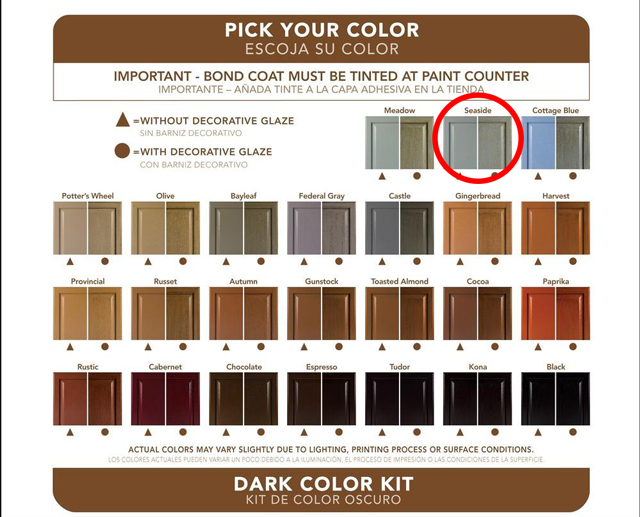 Once we had the supplies we began by removing the drawer pulls and cabinet door hardware.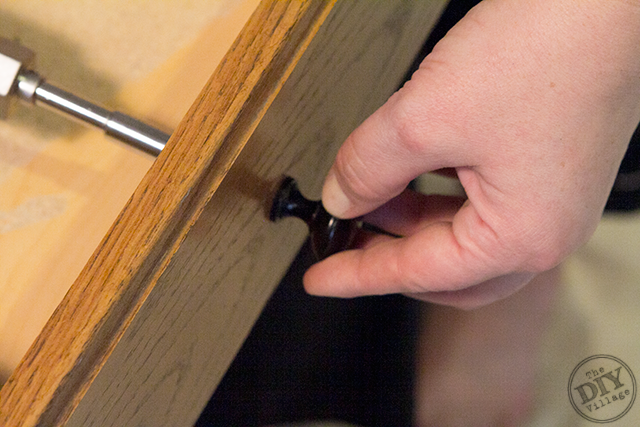 We labeled each door using ScotchBlue Painters Tape, and placed each doors hardware into its corresponding cup.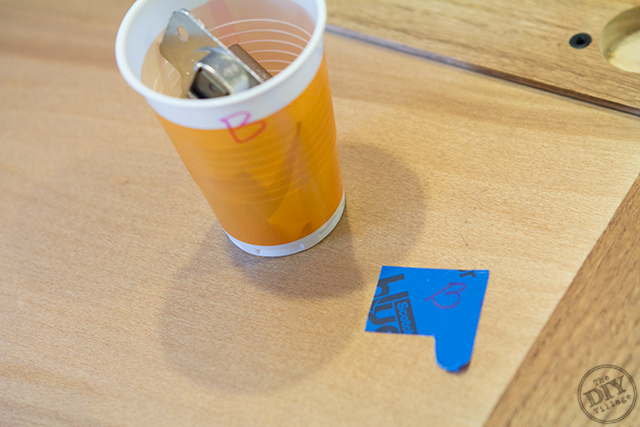 Then we prepped the countertop to be used as a work surface, but also to protect it from any over zealous painting!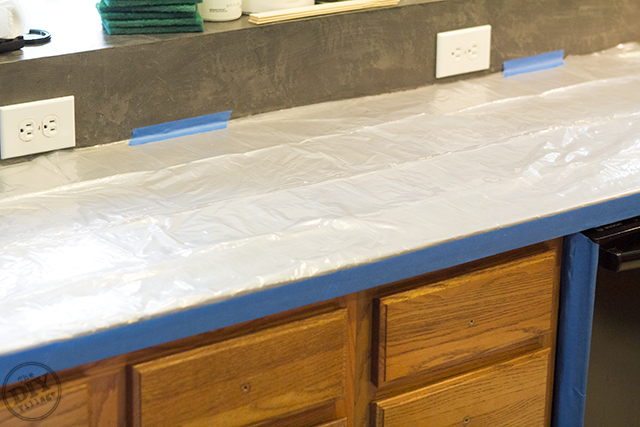 It's super important to thoroughly clean all of the surfaces that are to be painted.  So if you haven't cleaned your cabinet faces in awhile, I'd suggest doing that prior to anything else.
With the drawers out and cabinet doors off, we began the deglossing phase. The kit comes with scrub pads and a deglossing solution.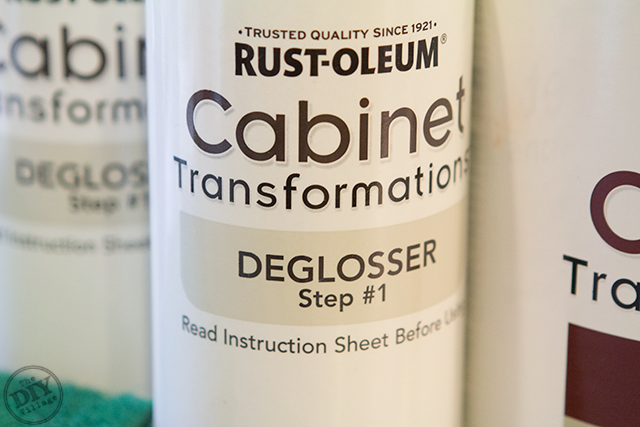 This step is what allows for the bond between the cabinet and the paint, so it's really important to not miss any surface!  It's as simple as applying a liberal amount of solution onto a scrubbing pad, then following the direction of the grain, begin working it onto the work surface.

Once the deglossing solution has been applied, you'll need to remove any residual solution from your work surfaces using a wet cloth, then wipe the surface clean with a dry one.
After a couple of hours, the drawers, doors, and cabinet faces were all dry and we began applying the color tinted bonding coat.
Using a premium 2″ paint brush, we began our cabinet transformation.  We started by painting the cabinet faces, then moved onto the doors and drawer fronts.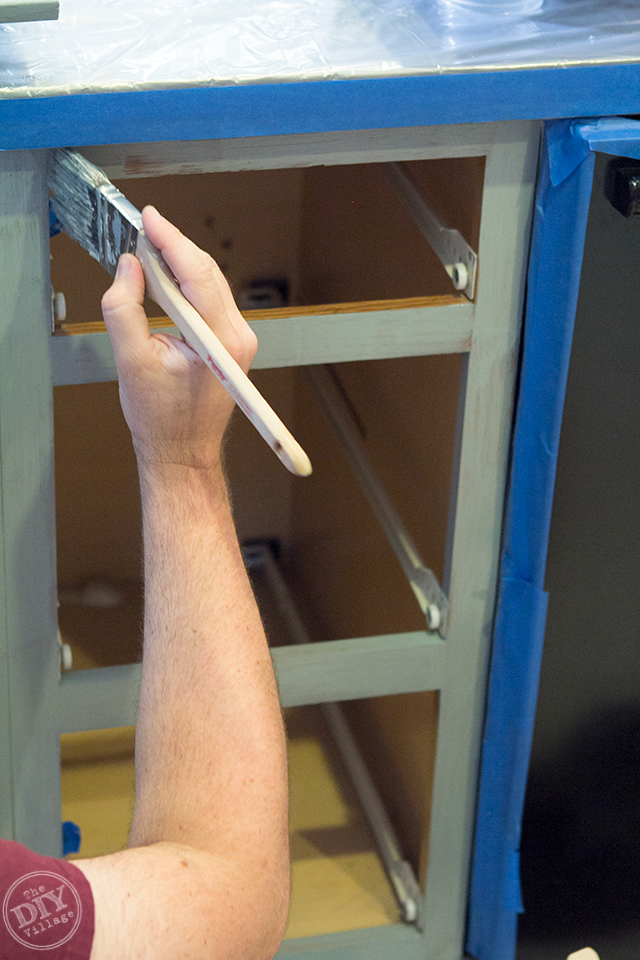 The first coat looked to adhere and cover nicely.  Between coats you'll need to wait 2-3 hours.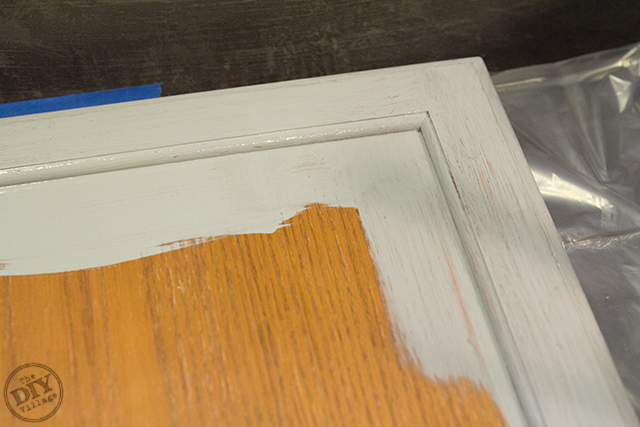 As the instructions recommended, two coats was all we needed to apply to achieve full coverage on all of our work surfaces!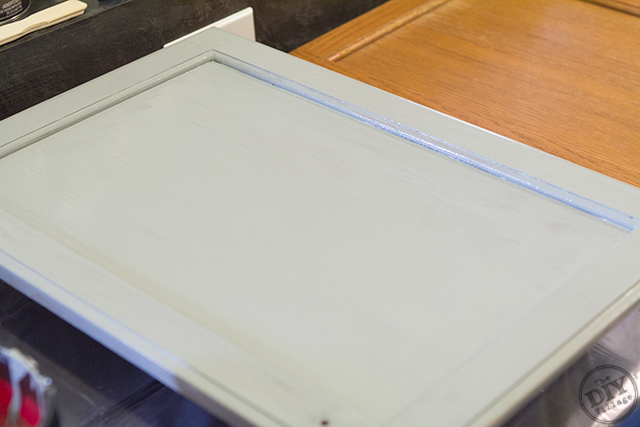 The kit includes a top coat which is basically a protective finish.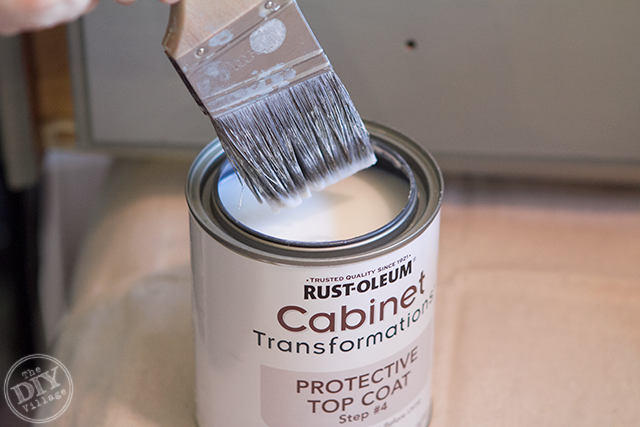 It seems to dry pretty quickly, so it's important to not overwork an area.  Doing so could lead to an uneven finish.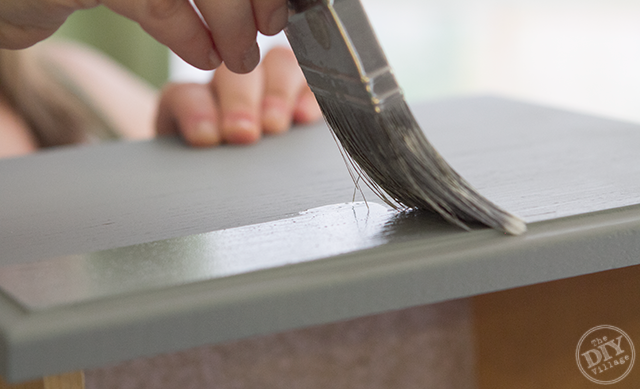 The top coat needs to dry for 24 hours and then you should be able to reattach all of your cabinet pieces!  (If you live in a humid location, your dry times may vary.)
The cabinets turned out looking fantastic, so much so, that we're thinking they deserve a hardware upgrade now, so we'll be on the look out for the perfect hardware.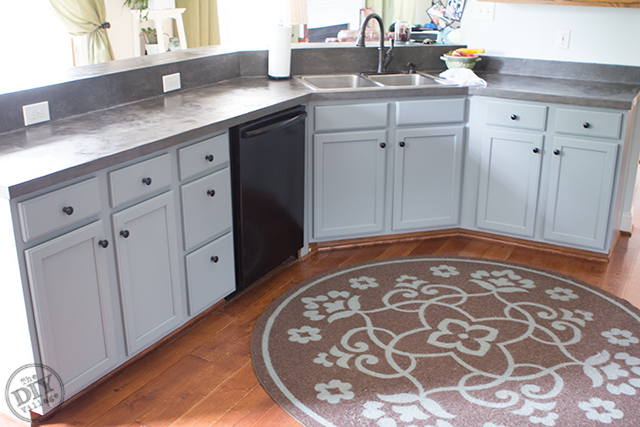 Using the Cabinet Transformation Kit was WAY less expensive than replacing them, and is definitely a project that you could get done over the weekend!  Adding the touch of color into our kitchen has really enhanced the overall look and honestly, I think it's added value!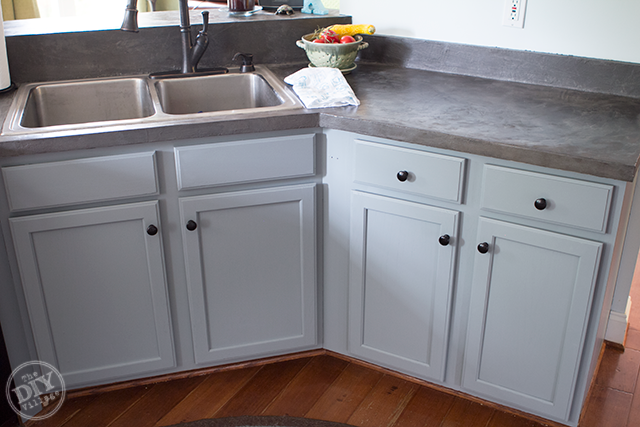 In true "Jacque" form, we decided at the last minute to go with a different color for the upper cabinets, so be on the look out for the unveiling of that color in the near future!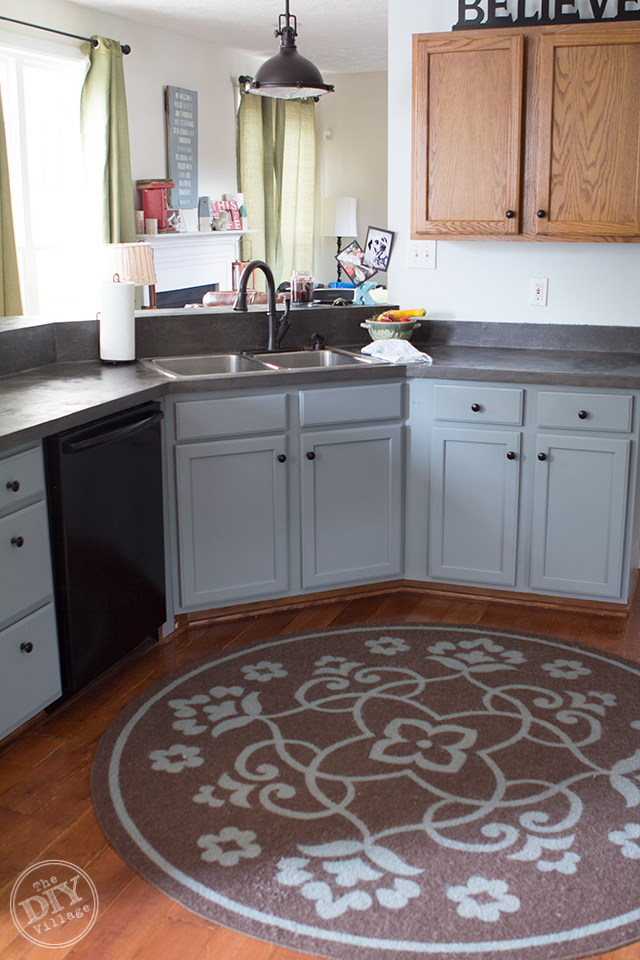 Looking for other Kitchen Makeover inspiration?  Be sure to check out what the rest of the amazing DIY experts with the Lowe's Creators & Influencer have come up with!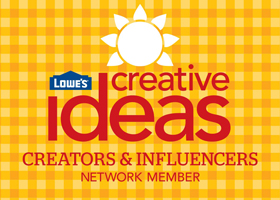 If you're an iPad or iPhone user, be sure to download the Lowe's Creative Ideas App to see some unique seasonal project ideas!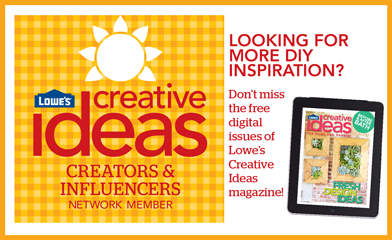 And if you need even more inspiration, follow Lowe's Home Improvement on Pinterest, Facebook, and Instagram
Disclosure: As a Lowe's Creative Ideas Handyman, I was provided a gift card to cover the cost of materials for my project, but I was not told what to write.  All the ideas and words found here within are honest and my own!