A few months ago I shared the makeover I did on the Adirondack chair using Olympic Maximum Stain.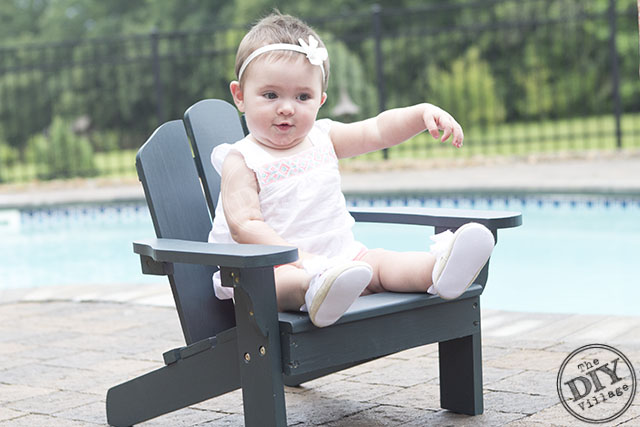 **Disclosure:  A huge thanks to Good Housekeeping and Olympic Paint and Stain for sponsoring this post and the upcoming projects!  Although we were compensated for this project, the words and opinions found here within are always our own!  **
For the past 60 days this sweet little chair has sat pool side soaking up the rays and being 'abused' by a busy 8, then 9, now 10 month old!  Not to mention my cute 10 year old niece that likes try this seat out to see if she will "fit".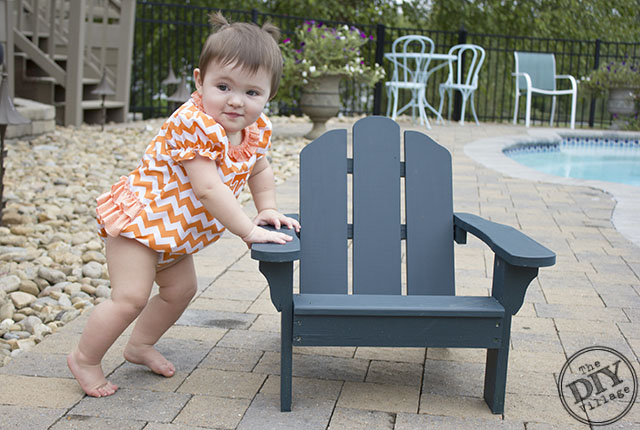 Josslyn has used this chair to practice pulling up.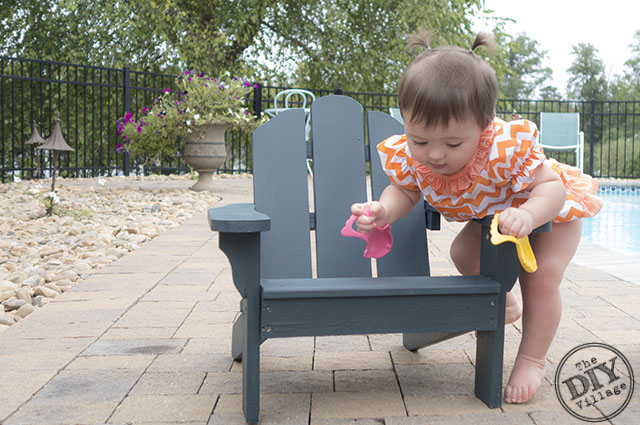 As a 'drum' for beating her toys on.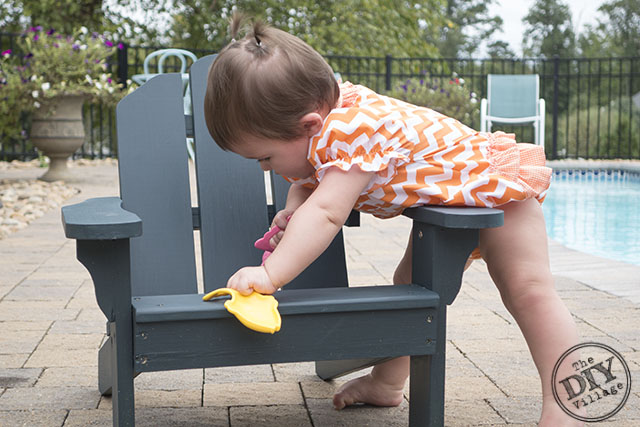 I mean who can blame her this chair is a super fun place to practice climbing after all.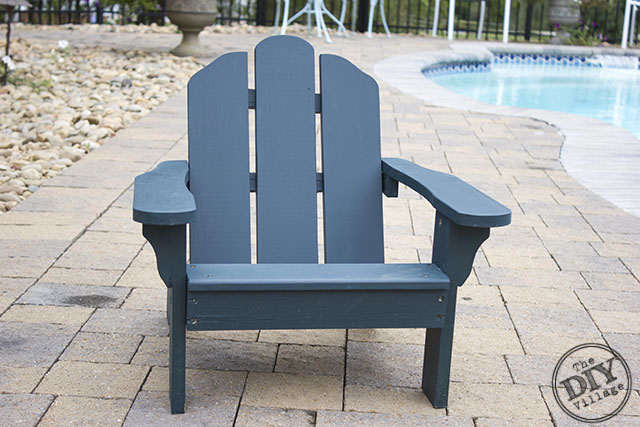 With all the abuse this little chair has taken and the massive amounts of rain and heat we have had this summer one thing has stood true, the finish!  The Olympic Maximum Stain has held up to it all.  I fully expected the color to fade or for the water to stop beading up when it rained but it never happened.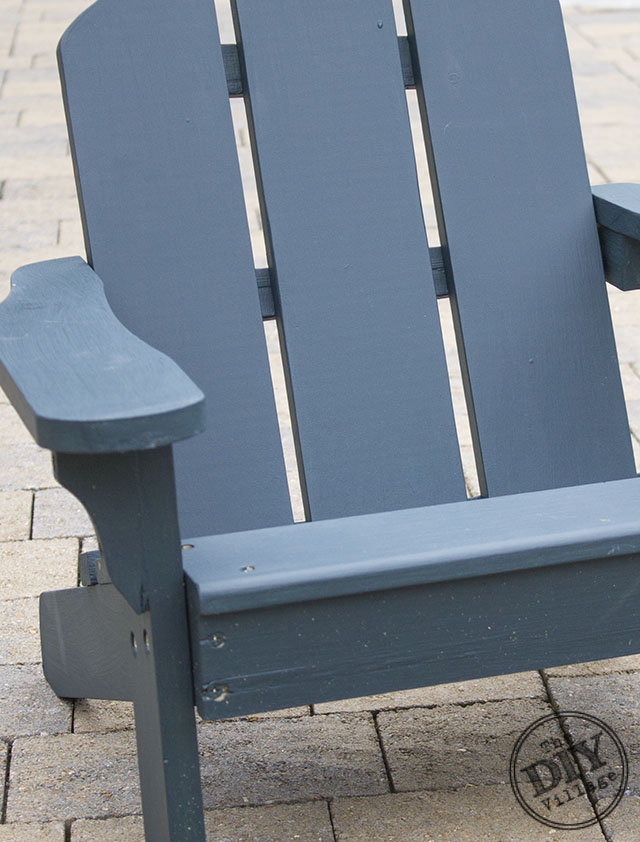 Even the mud splatters wiped off with no issues at all.  I have worked with other products and will be the first to admit I have totally wasted my time and money on some other brands (that shall remain nameless).  That will not happen again.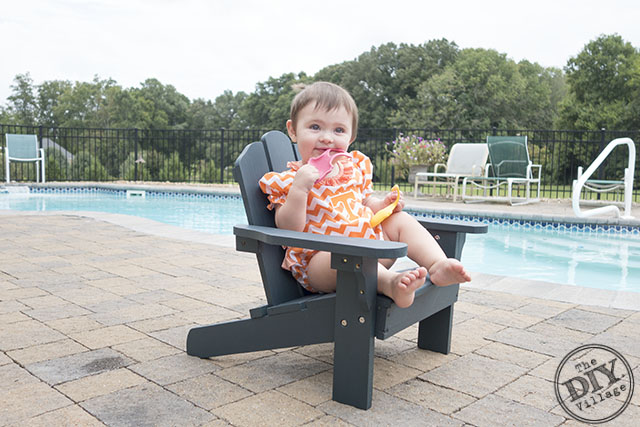 A year from now I hope to be showing you our favorite little miss with her feet touching the ground and quite possibly telling me how to get the best shot!
Follow along with Sarah of the Ugly Duckling House, Dria of Dio Home Improvements, and Lana & Joey of Making a House a Home, as they'll also be getting up close and personal with Olympic ONE Paint and Olympic Maximum Stain products!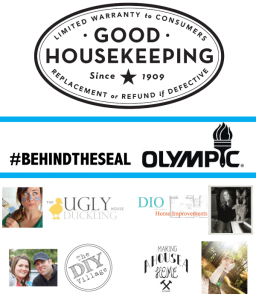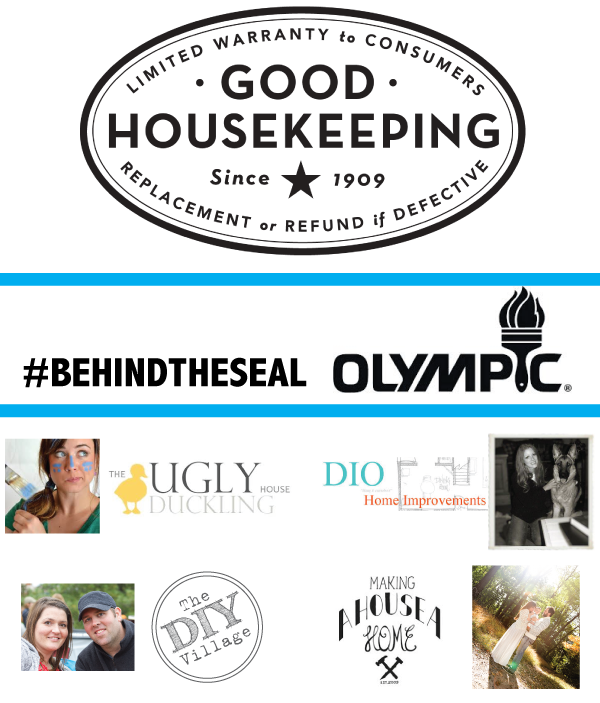 Follow along with Olympic Paint & Stain on Facebook, Twitter, Google+, Pinterest, or You Tube to keep up with the latest on their products, inspirations, and how to videos!