Last month Matt shared with you all that we were doing a little experiment by using Sta-Green Weed and Feed on half of our lawn.  Another part of our spring maintenance was to create some container gardens.  In the past I have usually planted the side garden with tomatoes, basil, and other fun veggies.  But with a very active toddler and a baby on the way, spending time in the hot sun tending to the garden isn't high on my list. After some research I decided that container gardens were the only way to go.  But I didn't want an average container garden I wanted to mix it up a bit. And by mix it up I mean mix my perennials with my fruits and veggies!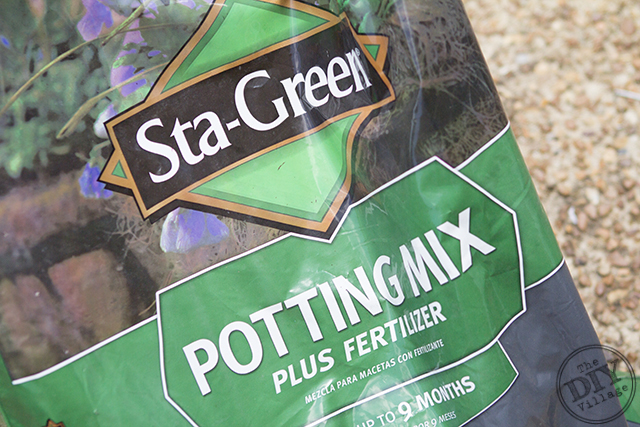 I started with some large size containers I picked up at Lowe's.  They didn't have any drain holes so we drilled some in the bottom and added some pea gravel from the side yard for drainage!  Then to the good stuff Sta-Green Potting Mix.  This was my first year trying the Sta-Green out so I'm super excited to see what the growing results are.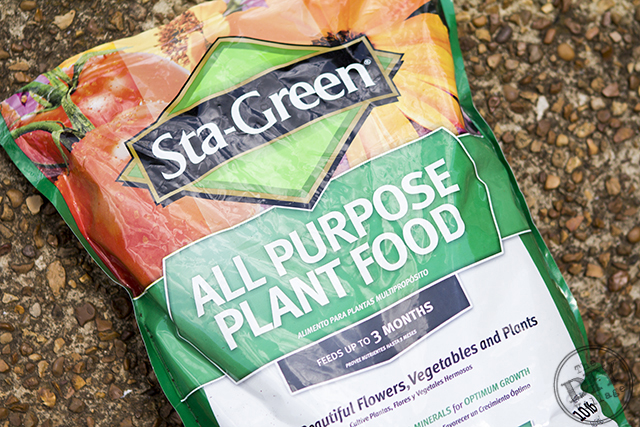 We also added in some All Purpose Plant Food.  Make sure your plant food is safe for Flowers and Vegetables!  This particular product covers both bases which is perfect for my containers!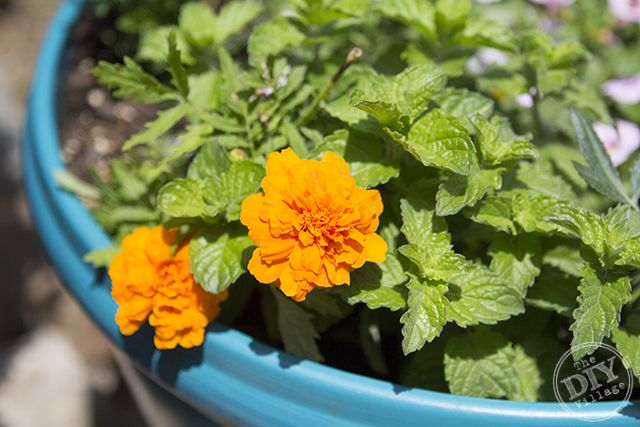 One of the flowers I planted to compliment the Cherry Tomatoes we planted are Marigolds, so a few of those were added to the planters!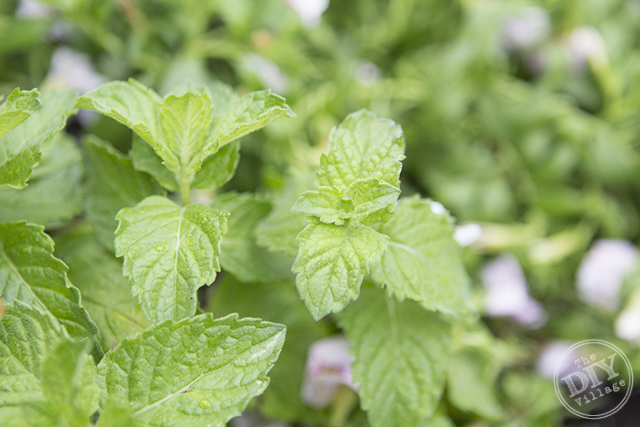 I'm a huge fan of mint and it was a must for my container.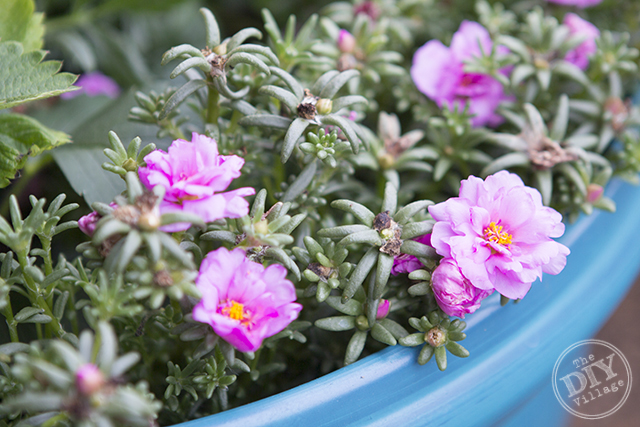 Matt found this fun flower called Rose Moss and added it to one of the planters that has Strawberries!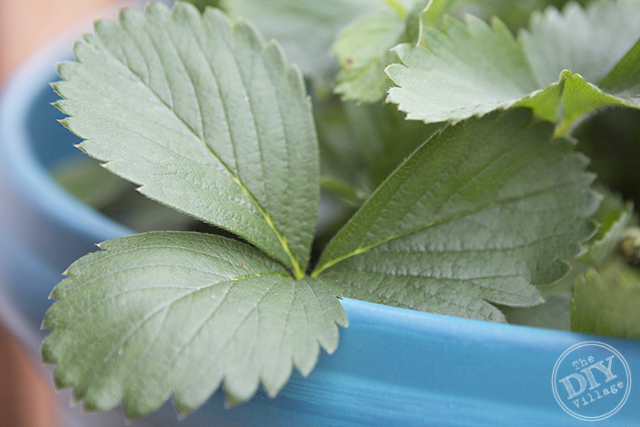 Speaking of strawberries, check out this sweet little guy!  I can already tell he's ready to give us some awesome fruit this summer.  I know Josslyn will love having fresh strawberries in the morning.
Matt and Josslyn even got in on the action of helping with the planters! Check out the fun video Matt put together of us doing the plantings.  And if you are wondering, yes I was wearing the GoPro on my head.  And yes, the neighbors were completely
jealous
!
I am so excited about having not only the beauty of flowers this summer but being able to enjoy fruits and veggies from the same containers!  More updates on the lawn and the containers coming soon!