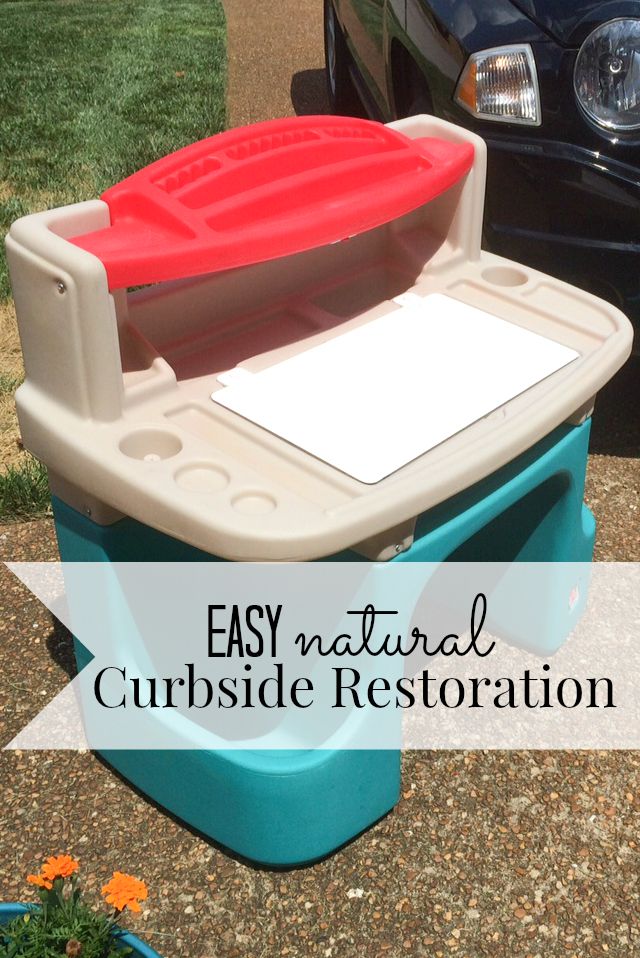 Not so long ago a neighbor down the street was moving out.  I noticed once they had moved they left a Step 2 art desk out at the curb along with some other trash waiting to be picked up.  I did my best to ignore it, instead of stopping, went on to drop Little Bit off at daycare and head to work.  I got home from work and was very surprised to find the curbside find in our garage.  Matt had actually gone dumpster diving, all on his own!  He had seen it on his way home, loaded it in the back of his car, and brought it home, confident that we he could restore it to its former beauty.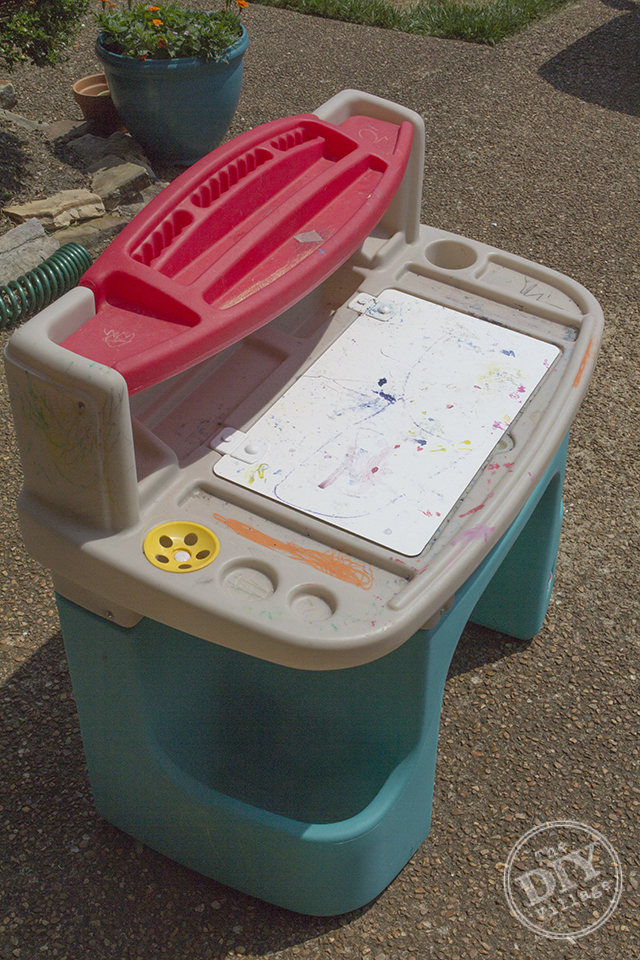 ***This post contains affiliate links***
I won't lie I was skeptical.  I mean can you blame me?  You see what I am looking at right?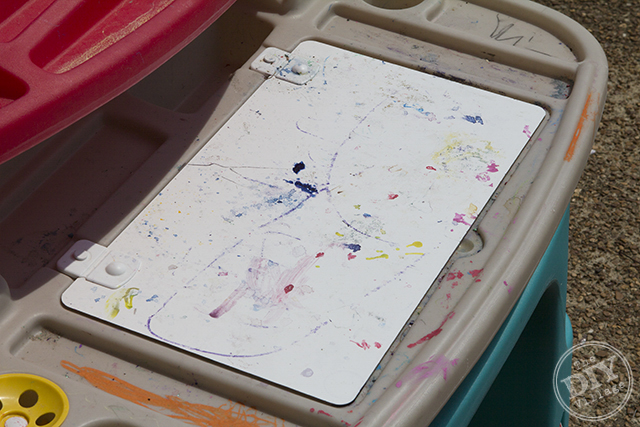 This poor little art station had definitely been well used by some child(ren).  There was even dried glitter glue on the upper section that I was confident would never come off.  So Matt set out to prove me wrong.  He hooked up our HomeRight Steam Machine, filled it with water, let it warm up and got to work.
Matt used the exact same Steam Machine that he used when we removed the forever
old wall paper
in my parents living room.  And in under 30 mintues Matt had me saying, "You were right!"  He was able to completely restore the art desk to practically new condition.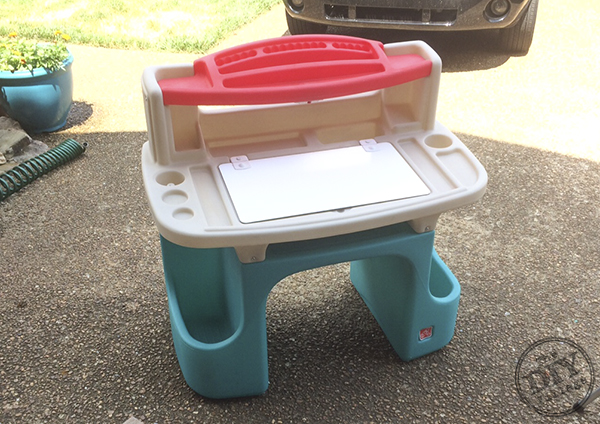 But the real test was Little Bit, would she approve?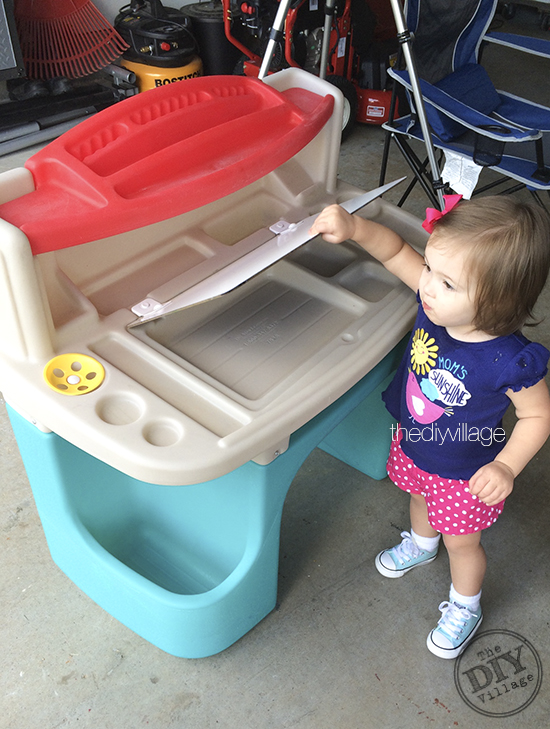 The answer is an astounding yes, in fact we had to hide it from her for a while because she insisted on playing at it every time she walked by it in the garage!
We are still in love with our HomeRight Steam Machine and are constantly finding new ways to use it.  We love it so much that we are giving one away to one lucky reader!  So here's your chance to win your own.  Make sure and wait for the Rafflecopter widget to load below and enter to win!