The holiday's are in full force and Christmas is just around the corner!  Our oldest loved her countdown to halloween SO much I thought it would be fun to create a 'Countdown to Christmas' for her to enjoy as well!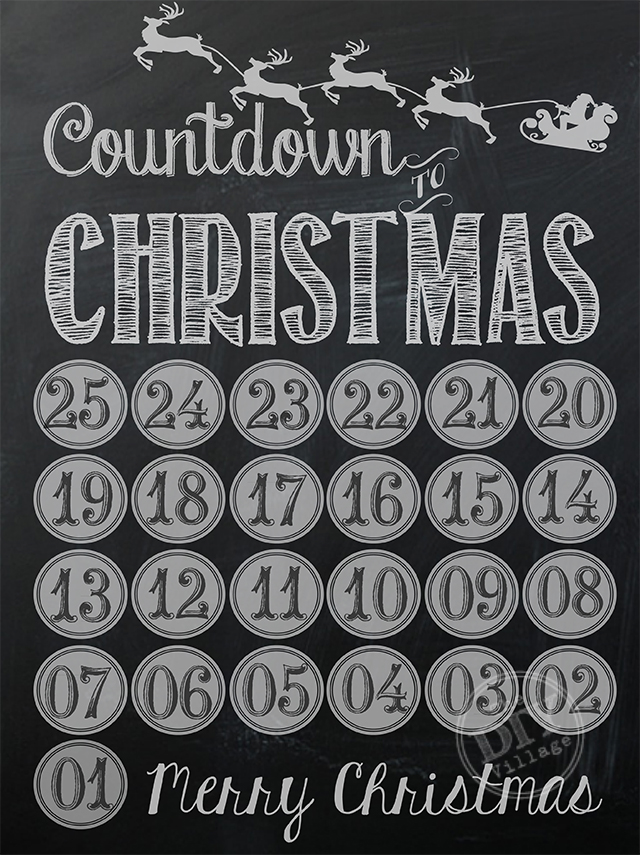 Head over HERE to download the printable for yourself.  Printable is for personal use ONLY!!!
But not only am I sharing with you the fun Christmas countdown, I've also joined up with a ton of other awesome bloggers who have created great holiday printables!  From gift tags to wall art you name it, they made it!!!  But before I get too far into this I want to mention that we also have an amazing giveaway going on as well so you can print to your hearts content this Holiday season!  So before you bounce make sure and head down to the bottom of the page to enter to win!