A countdown to Halloween is super important in our home since it plays double duty.  We can countdown to Halloween and Little Bits birthday.  So you can thank Little Bit for being born on Halloween for this one!  I still have a slight obsession with chalkboard printables and have done them for Christmas, Valentine's Day, St. Patrick's Day, not to forget her Birth Stats …so once again I wasn't able to resist while I was making this one.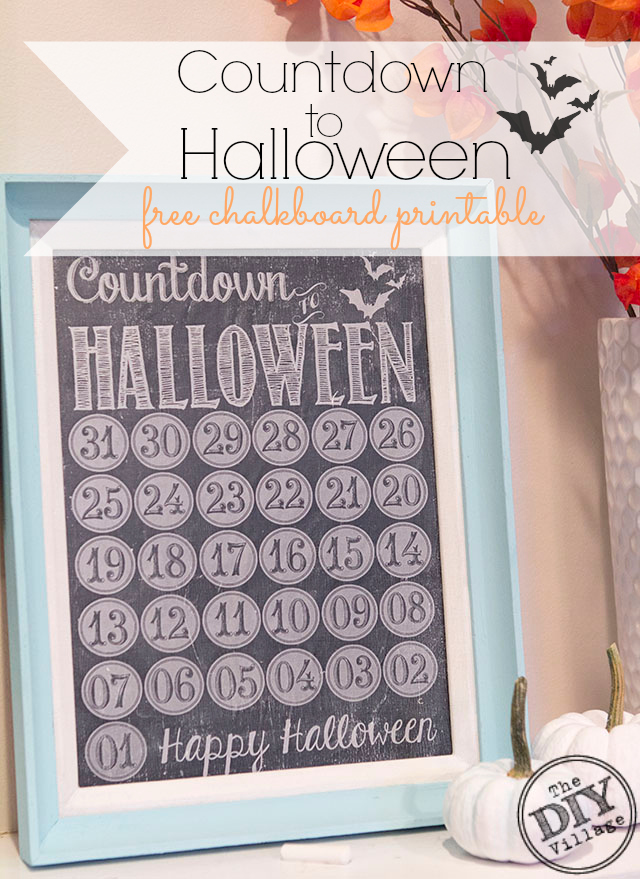 You can print this chalkboard countdown and turn it into a chalkboard like I did by using a chalkboard coating by Deco Art or just print it, hang it on the fridge and let the kiddos mark off the days!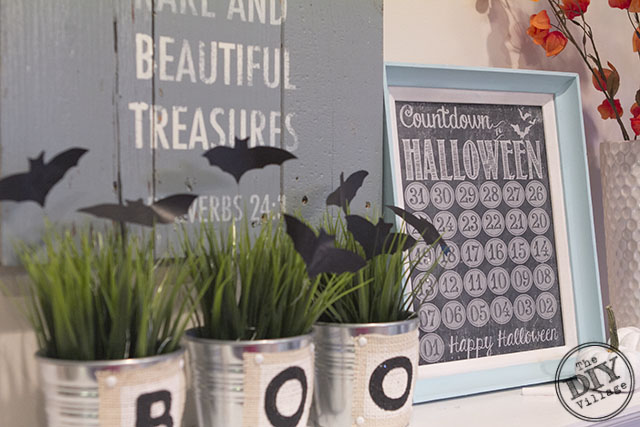 Little Bit  is going to practice her fine motor skills and help me make X's over each day counting down to halloween!  I can't wait to get started tomorrow.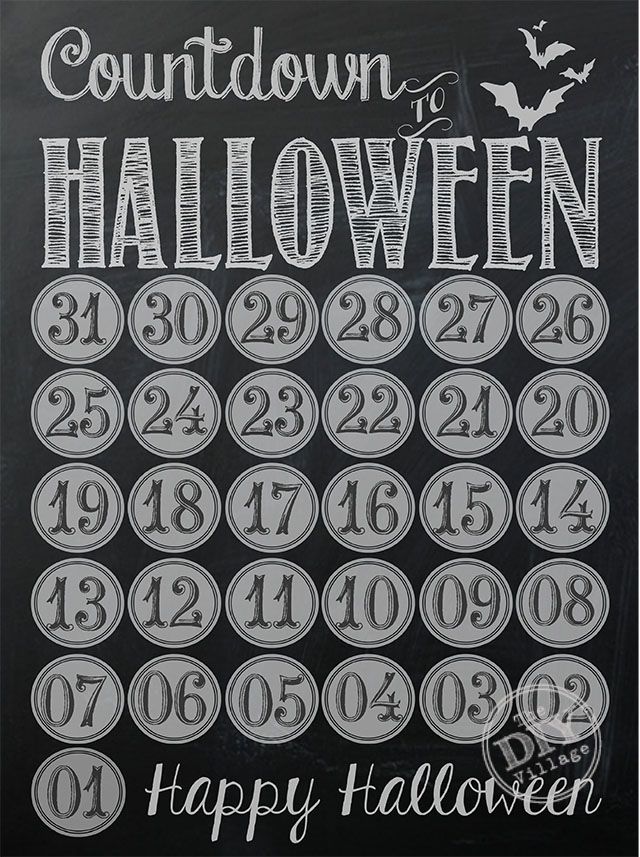 To download this printable click HERE.  You will be re-directed to Box.com where you can download the free pdf.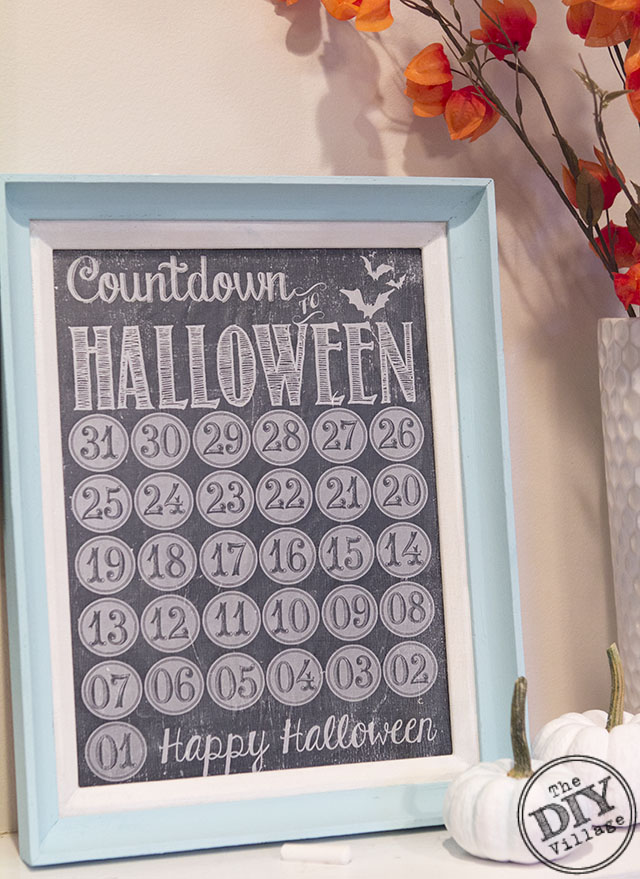 For more Halloween DIY's check out our