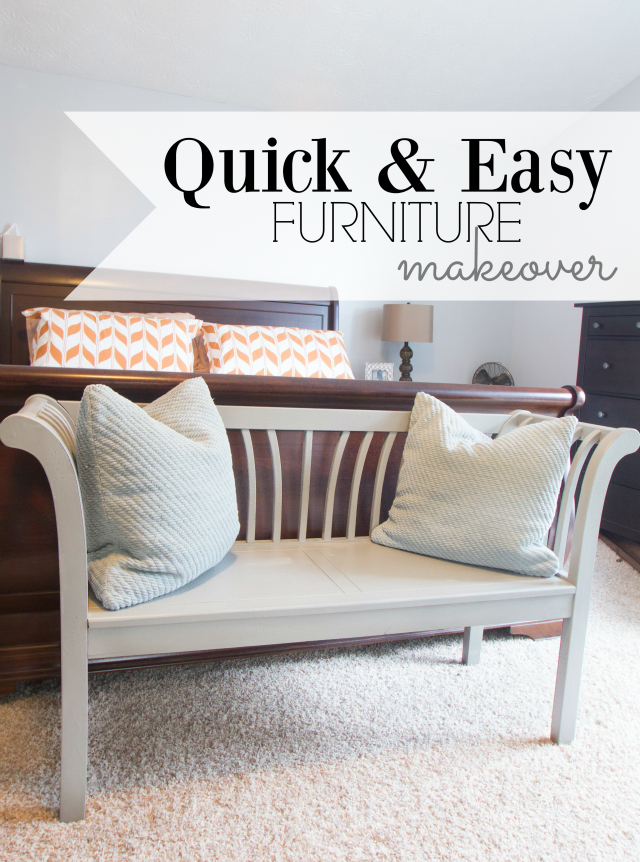 So many times we have a piece of furniture we really like, live with for years, and then one day realize that it needs serious updating.  That is how I feel about the bench that sits at the end of our bed in the master bedroom.  I didn't realize how badly it needed an update until I was photographing the room earlier this year we we updated the wall color and window treatments.
**this post contains affiliate links**
The bench itself is awesome, the problem is it doesn't go well against our bed.  And I love this giant sleigh bed and have no intention of getting rid of it for a bench.  So my solution … give the bench a paint job!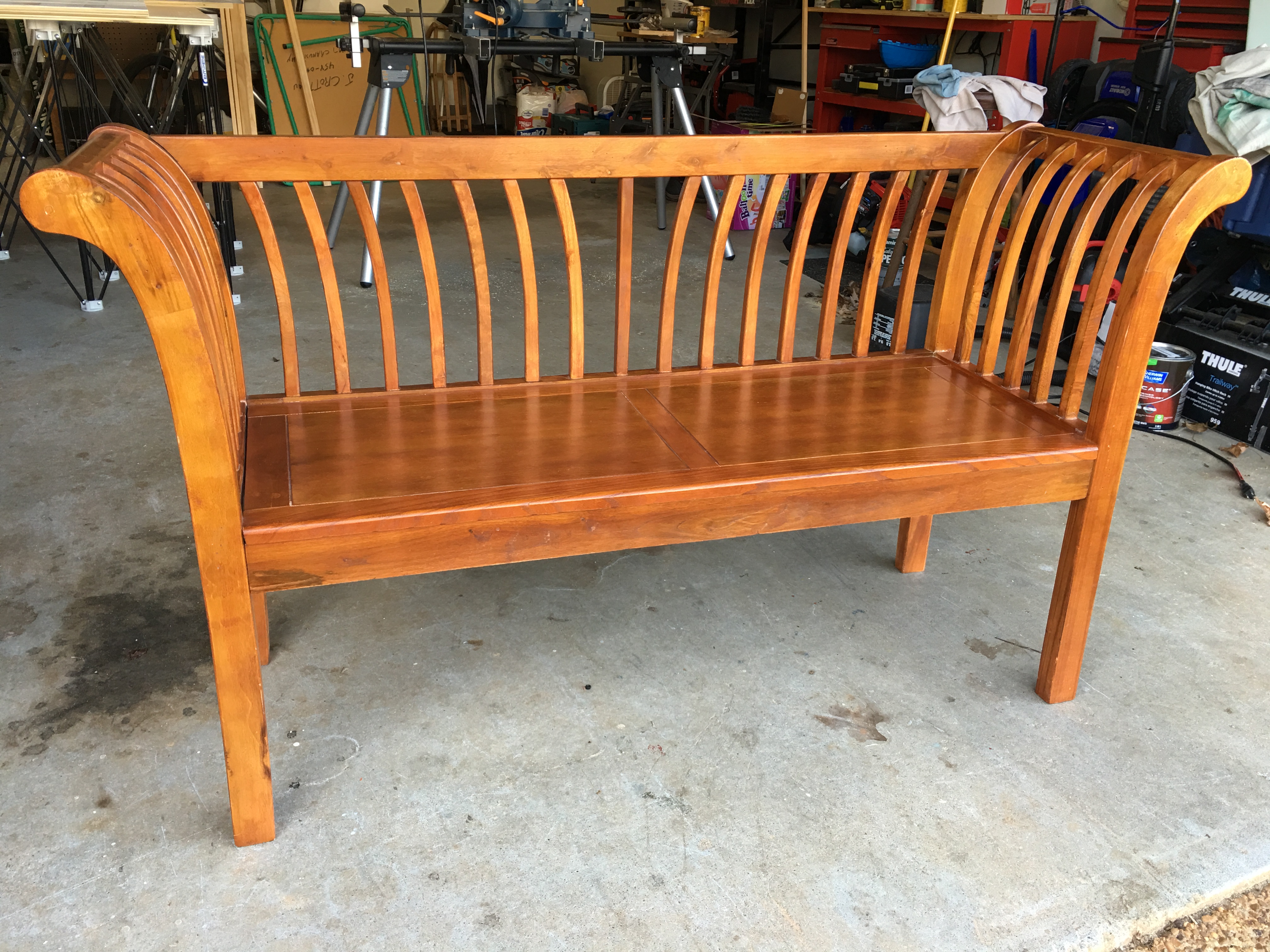 Matt helped me get the bench downstairs into the garage and then helped me put up our HomeRight spray shelter.  Once all of that was set up (a whole 5 minutes later) I prepped the paint in the Finish Max Sprayer and was ready to go!  Well, after I dusted the years of dust in all the cracks on the bench that is.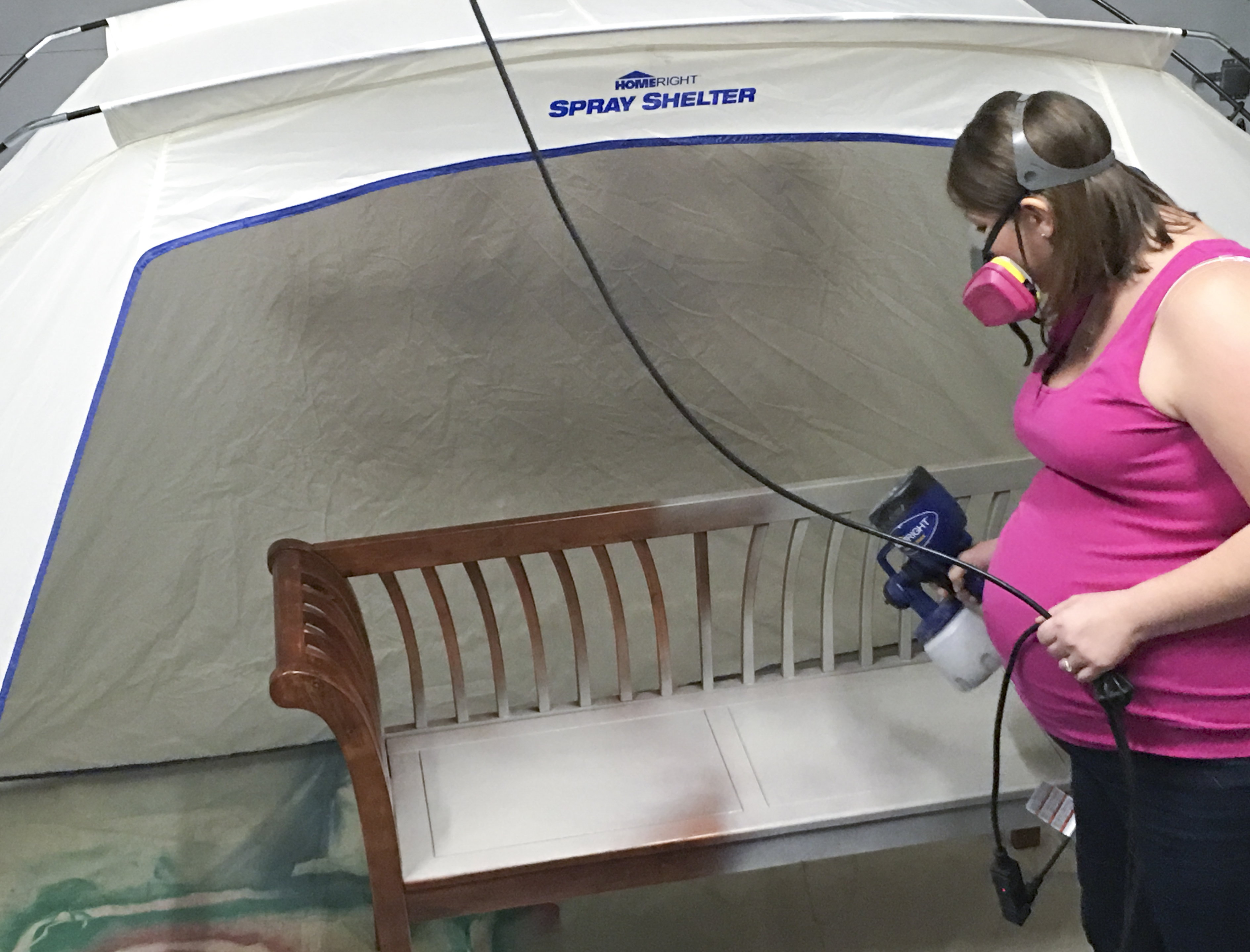 Okay, so if you haven't figured it out I was pretty pregnant when I was working on this project so to be safe I decided to sport the proper respirator to keep me and the baby both safe!  In fact the day after I got done painting the bench my waters broke, which is also why it has taken me a month to get this project up on the site for all of you to enjoy! It took me two coats of paint to get the proper coverage and then one coat of poly to seal it up good.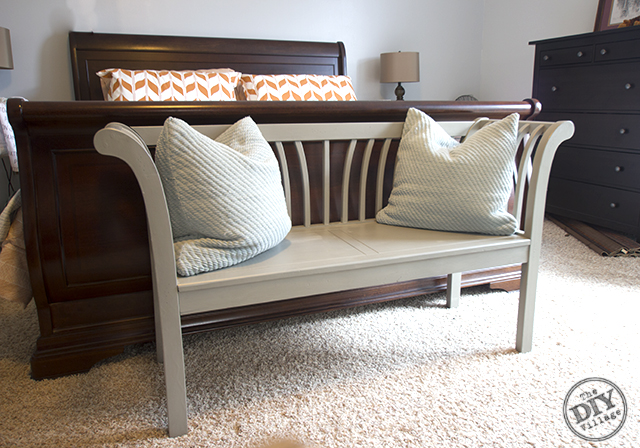 I used the sprayer to put the coat of poly on as well, gotta protect it from the kiddos.  Josslyn is obsessed with climbing all over it in the mornings!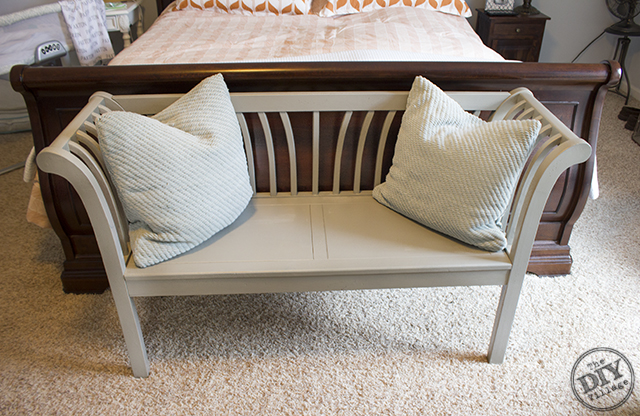 Want to win this set up?  Enter our giveaway to win a HomeRight Finish Max Pro HVLP & a HomeRight Spray Shelter for yourself!