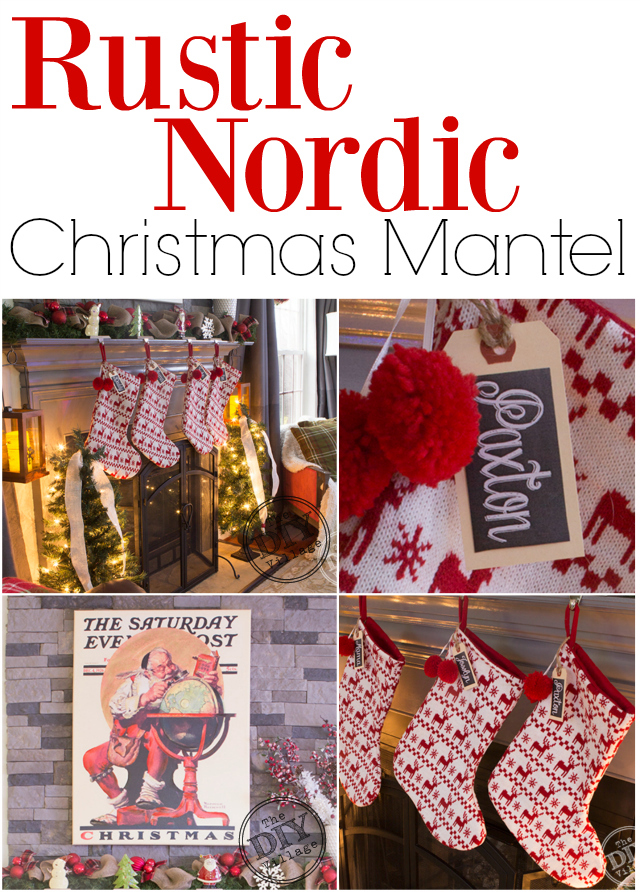 Okay, I'll be honest, I'm not sure that Rustic Nordic is really a thing but as I was sitting in the rocking chair feeding our newborn son I felt like that best described what our 2015 Christmas mantel looks like.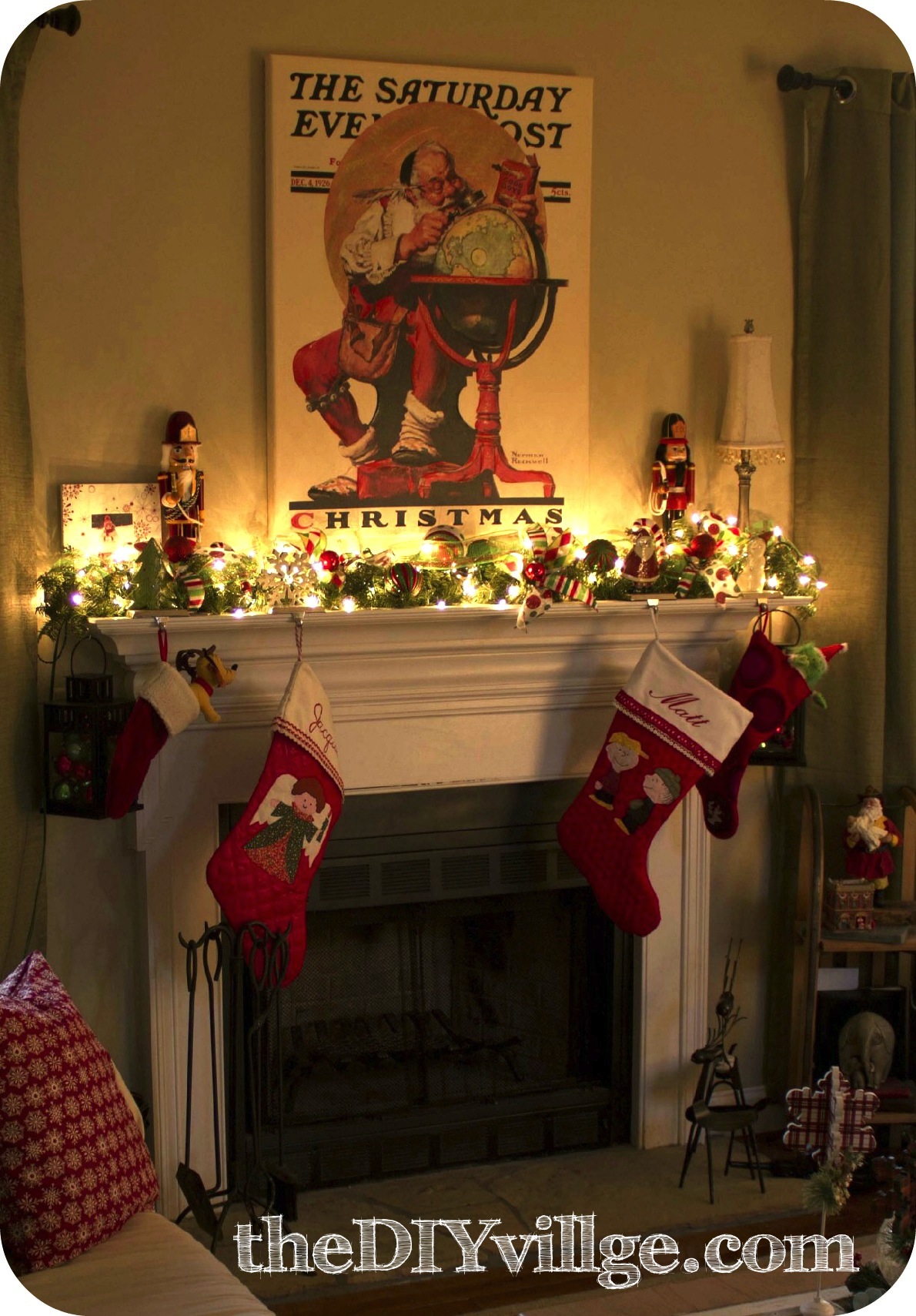 A few years ago our mantel looked like this.  It was fun but after Matt updated the fireplace with paint and stone work, I felt like the Christmas decor needed an update as well.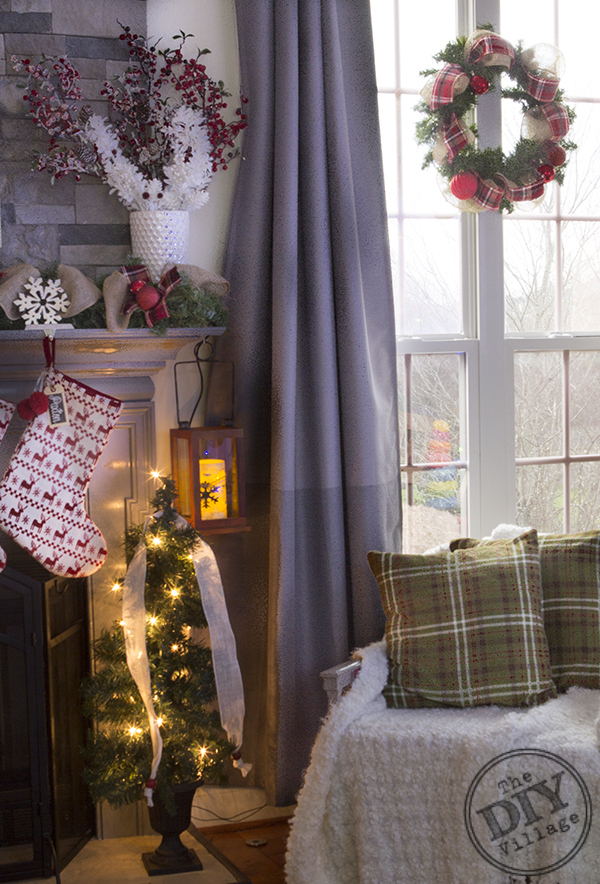 I changed out the ornaments and ribbon on the wreaths and garland.  We spent a grand total of $1 0 on that update, but I love the plaid so much! (You can find the solid burlap ribbon HERE & the plaid burlap HERE and HERE .)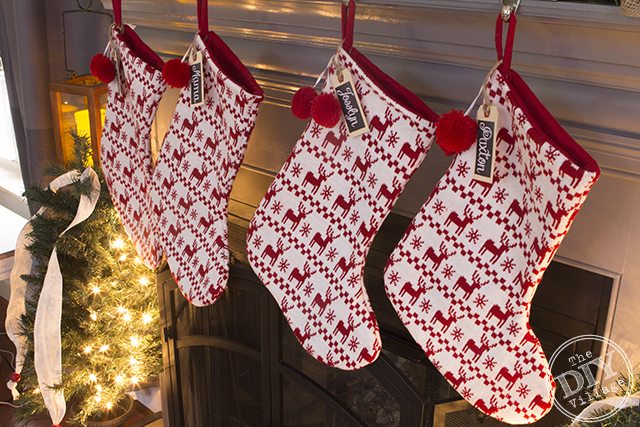 I picked up the stockings at Lowe's last year.  The Nordic style reindeer add a fun touch to the mantel and they are plenty big for Santa to fill up. (You can find similar knit stockings HERE, HERE, and HERE.)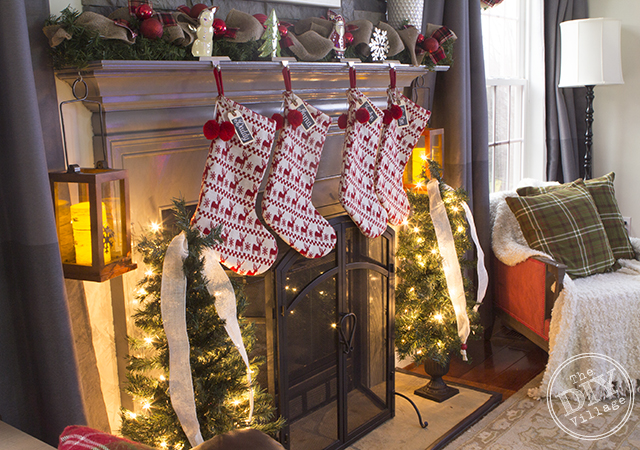 I also pulled out our mini trees to add to the holiday glow of the room. (Find similar trees HERE, HERE, and HERE.)  There is something about the warm glow of Christmas lights that make me want to snuggle up under a blanket with a cup of hot cocoa. To update our pillows for Christmas without breaking the bank I made pillowcase covers using 18″ cloth napkins. (Similar to these found HERE, HERE, and HERE)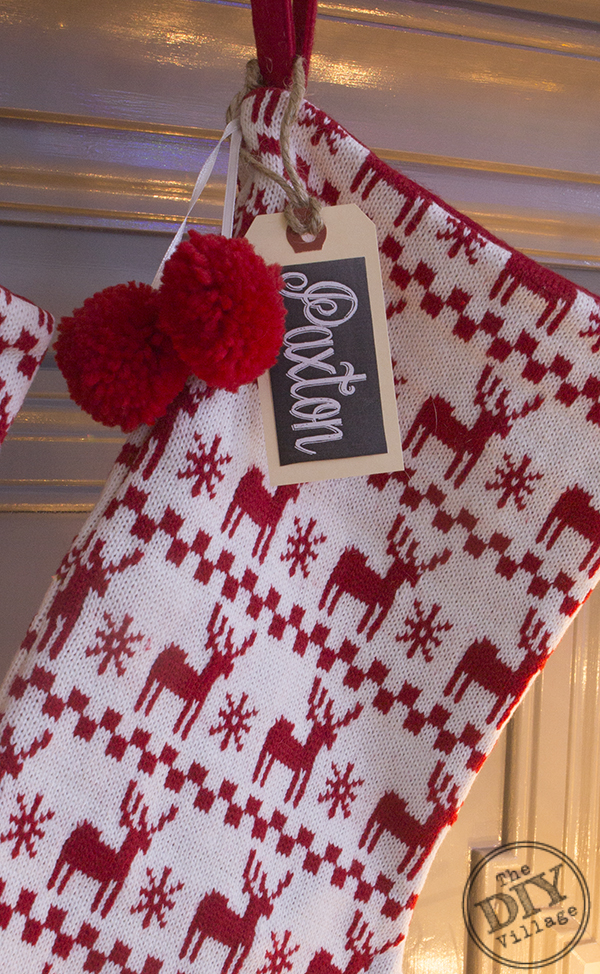 Since we can't monogram our stockings without me making a cuff for them, I decided to add name tags to each stocking.  The tags were so easy to make; just create a design with a black background and white font, print and hang. Eventually I may add a cuff and monogram to each stocking but that won't be for a few years when the kids are older.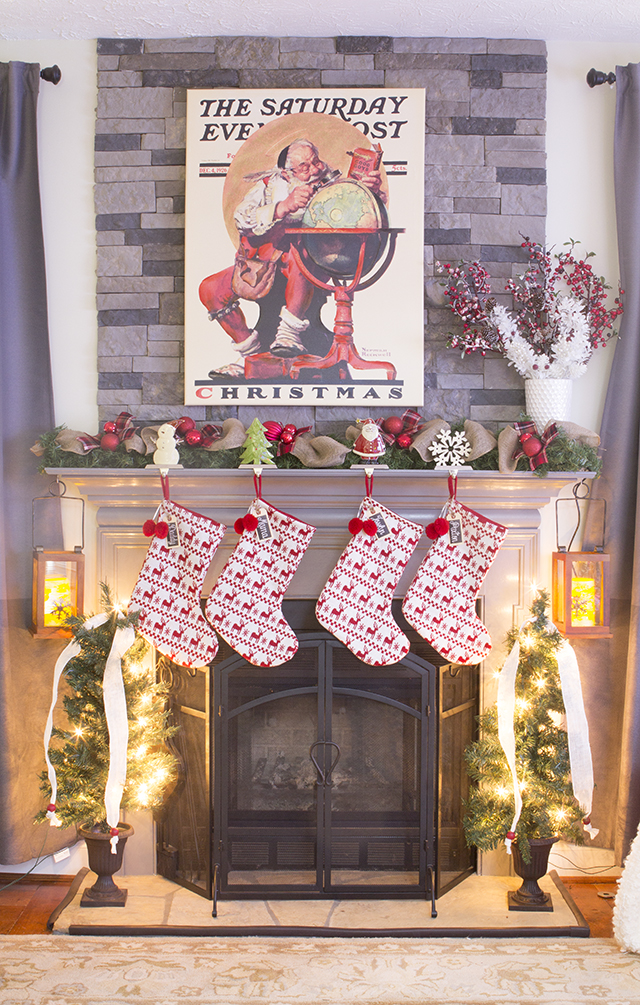 Everything goes perfectly with our Norman Rockwell Santa.  (you can find that HERE or HERE.)
For more DIY decorating ideas check out these posts from all of these awesome bloggers!