Earlier today I was in our backyard spraying and pulling weeds.  Not my favorite task but one that has to be done, right? Anyway, I was moving around the yard and I realized how much of our landscape has become over grown and in serious need of some maintenance.  Then of course my mind started wondering and before I knew it I was imagining expanding our deck, creating an epic play structure for the kids, and most importantly getting rid of the lawn and putting down an artificial turf.  The turf may be a stretch but the rest is so attainable!  Well thanks to me adding at least 3 new things to our
Never Ending Honey-Do list
 today's post of 12 inspirational outdoor DIY ideas is beyond fitting!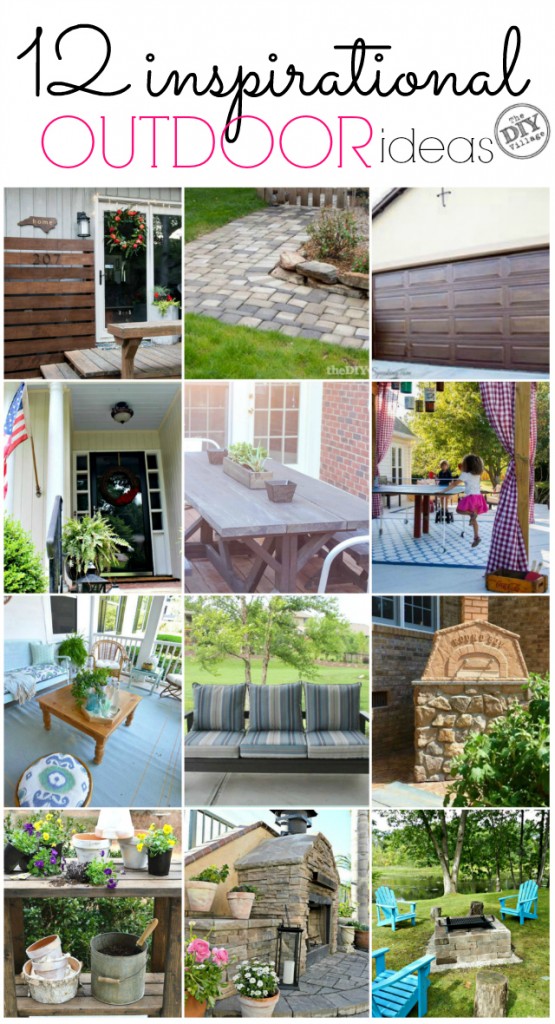 If you remember last month I shared with you
12 inspirational kitchen ideas
 and once again I am joining up with the same awesome DIY Housewives to share our own personal favorite DIY outdoor projects.  After looking at the projects they have completed I am positive Matt is going to wish my idea list had stopped in my head.  Sorry Matt, too late my mind is going!  So now it's your turn to enjoy all these amazing ideas don't forget to check out their sites for other great projects.  We decided to only share one of our favorites, and if they are anything like me, they have many more just waiting to be discovered.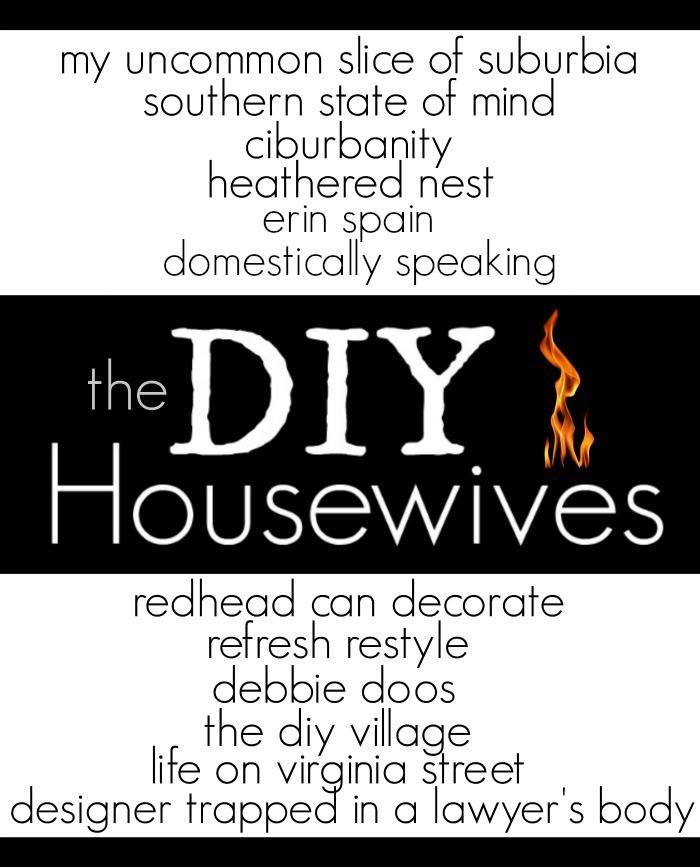 My Uncommon Slice of Suburbia
Southern State of Mind
Ciburbanity
Heathered Nest
Erin Spain
Domestically Speaking
Redhead Can Decorate
Refresh Restyle
Debbie Doos
The DIY Village
Life on Virginia Street
Designer Trapped in a Lawyer's Body