Happy Spring!  If you are like half of the US the thought of planting spring flowers has you cringing, with all of the surprise April snow you have. But the good news is the other half is enjoying beautiful weather and waiting to be inspired.  This months edition of The DIY Housewives is featuring 12 flowering container garden projects and ideas.  I love flowering container gardens.  They are always colorful and easy to maintain.  Plus, I love a trip to the flower market to try out new plants every year.  This year we are considering adding flower boxes to the front of the house. Honestly, I can't wait to get planting.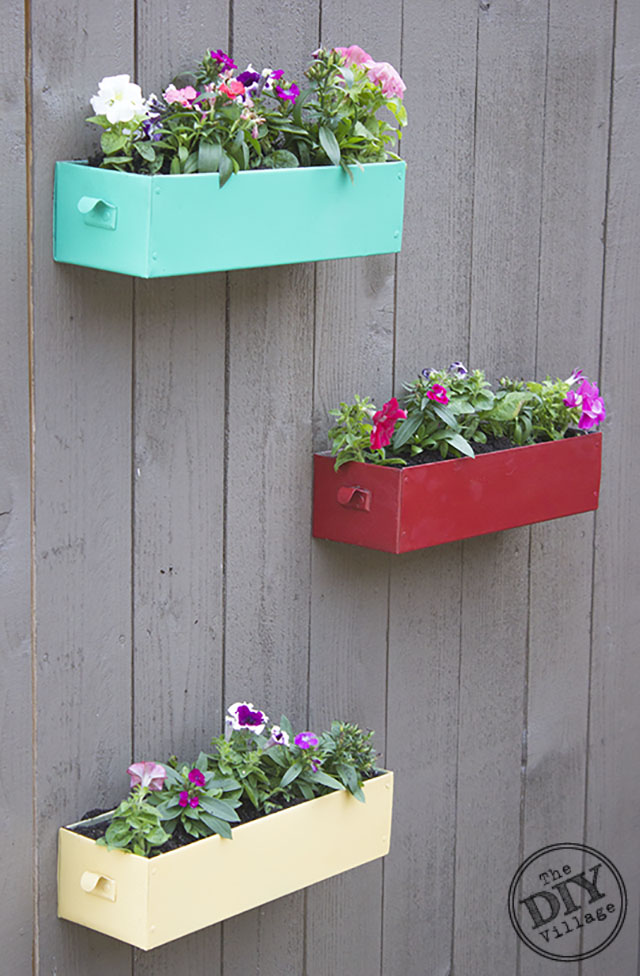 One of my favorite flowering container gardens is our vertical garden we created using old storage bins.  The flowers do great into the fall since they are against the building helps to protect them from early frosts.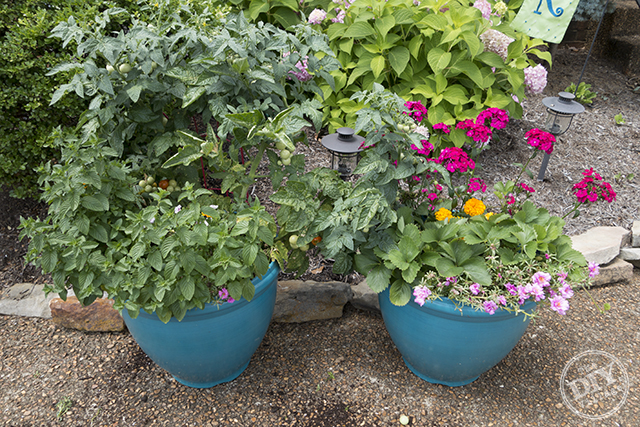 Another fun thing we have tried in the past is mixing colorful flowers, fruits, and vegetables in the same containers to create colorful urban container gardens!  This year I will be creating some fun container gardens like this again, especially now that my kids are at the age to help harvest the fruits.  That and my 4 year old proudly announced that she loves pulling weeds.  Game on little girl, game on!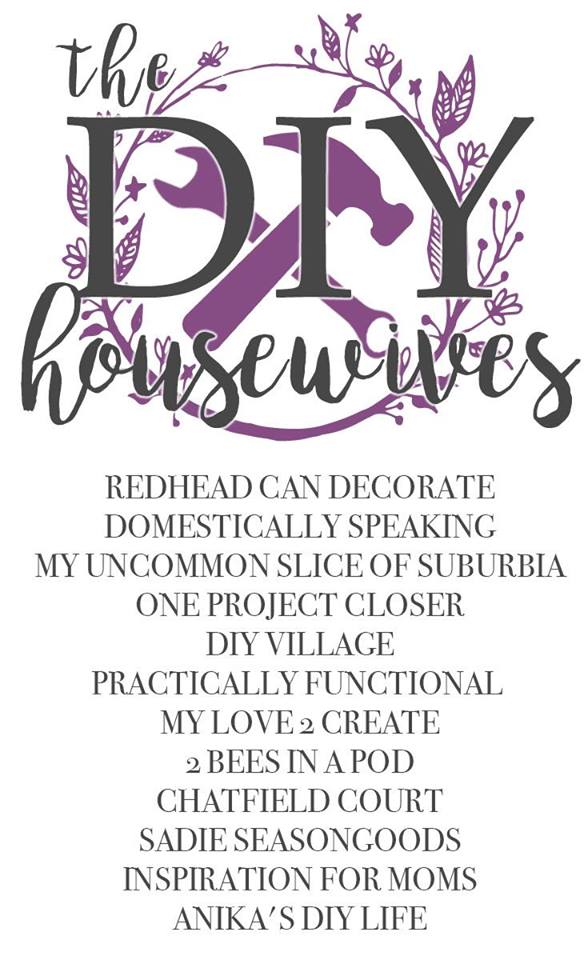 Take a minute to look over all of the awesome projects and hopefully find something you want to try out for yourself.  Like maybe an awesome planter bench!
Flowering Container Garden Projects & Ideas