So many people are working from home these days. Telecommuting to work while getting things done from the comfort of their homes. One thing you can do to make your work space more motivating is by creating motivating art work. As an at home DIY participant this month we were challenged with creating $20 DIY decor projects.  Good news this one can be created for LESS than $20, more like $10 (if you have some supplies).  All you need is a blank canvas, stain, paint and the provided SVG file and you can have your own Hustle sign for your work space.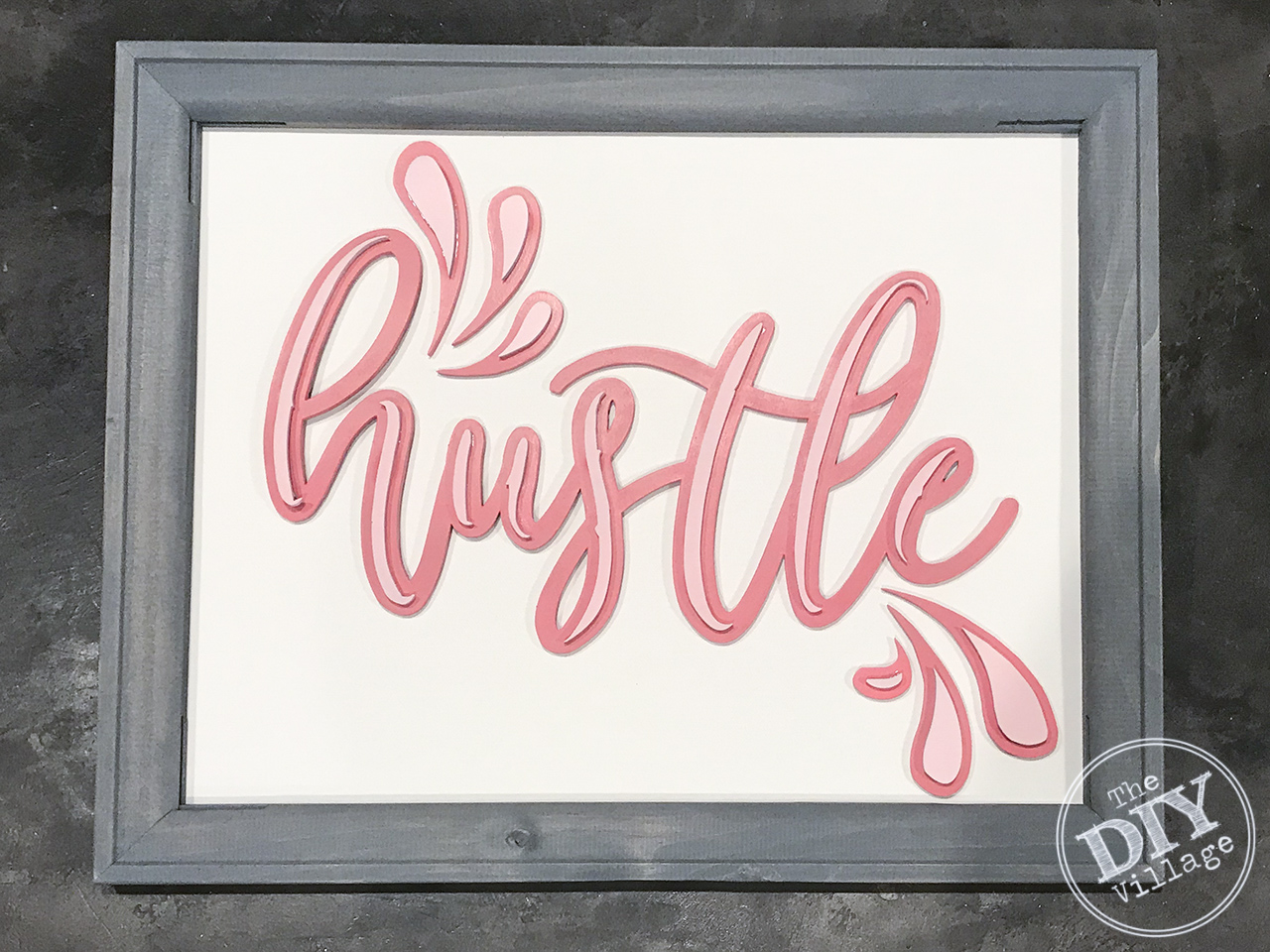 Start by opening the SVG file in your desired software. File found HERE.  You can use the hustle sign file to cut wood, leather, vinyl… it's really up to you how you would like to use it, pending it is for personal use only.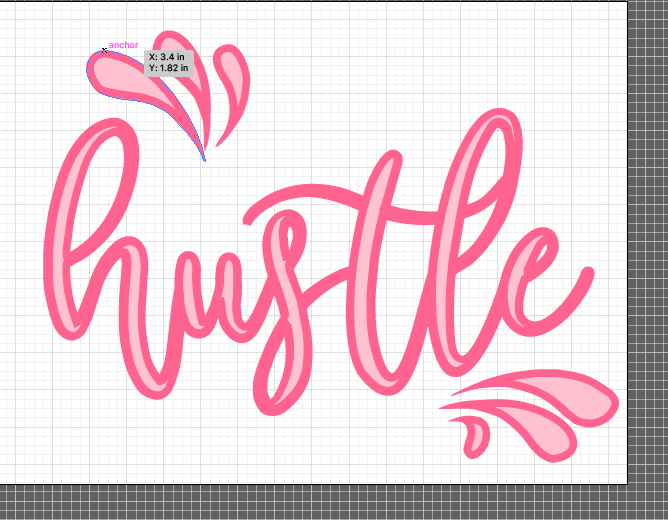 Cut your wood and prep for priming.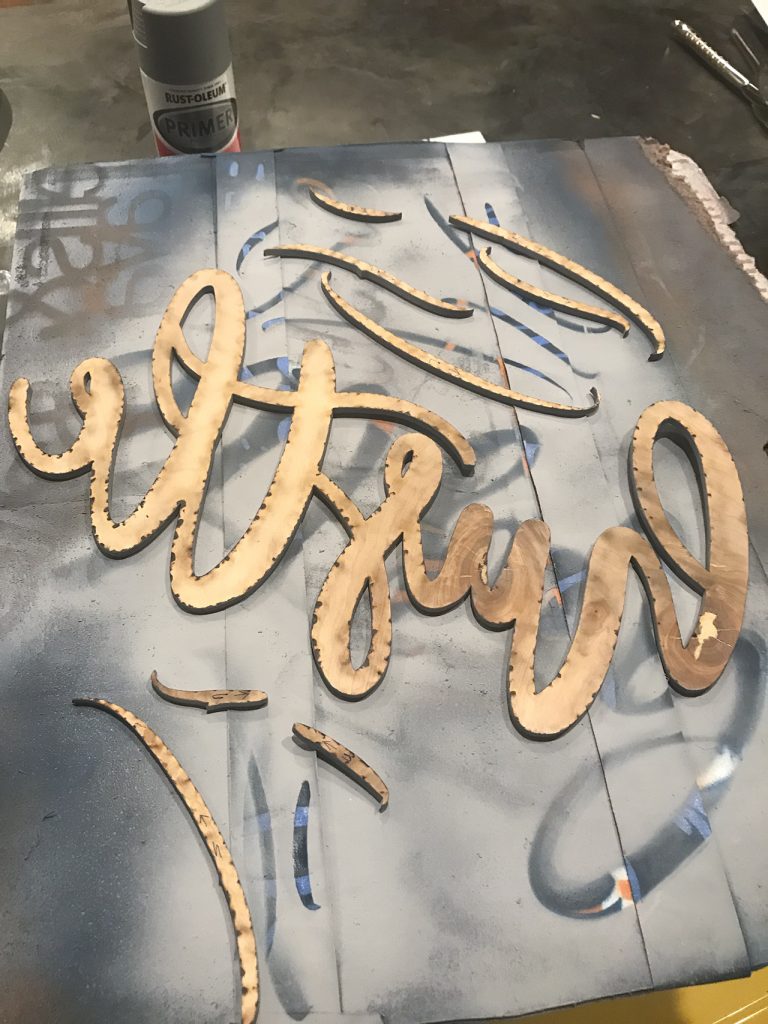 My favorite primer can be found HERE.  It is a major game changer.  I learned about it from Lizzie at The House of Timber. If you don't follow her on IG you need to, she is bad ass!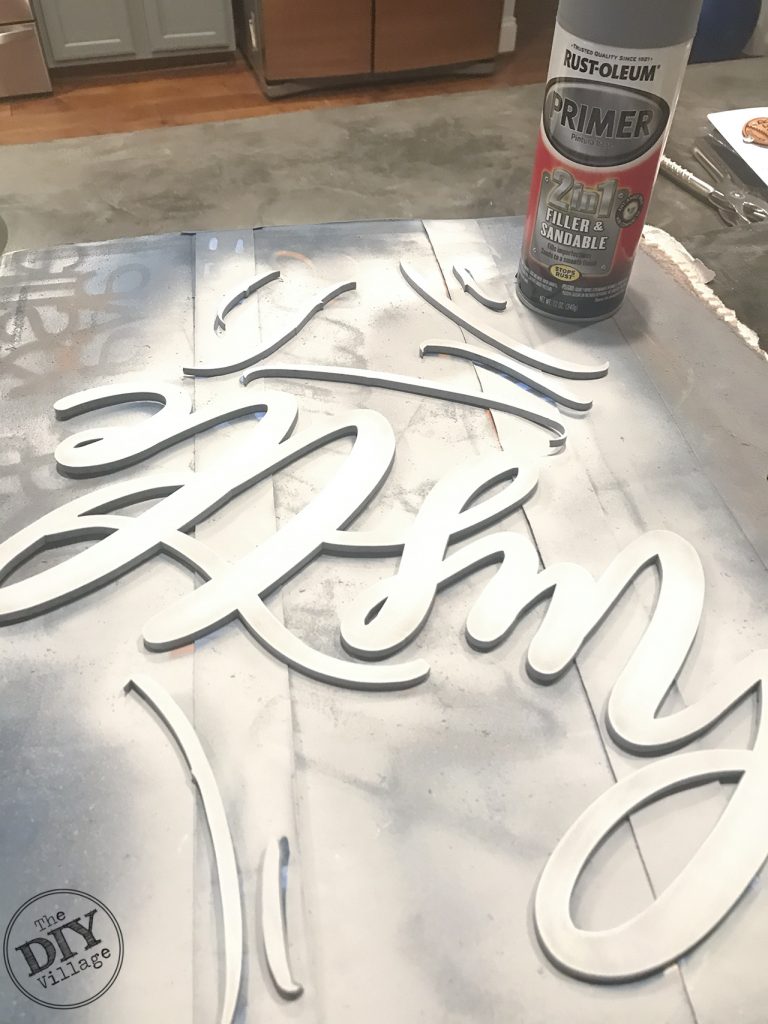 After you have primed and sanded your cut out you are ready for paint.  The base color was a custom paint mix but the top is a beautiful pink, found HERE.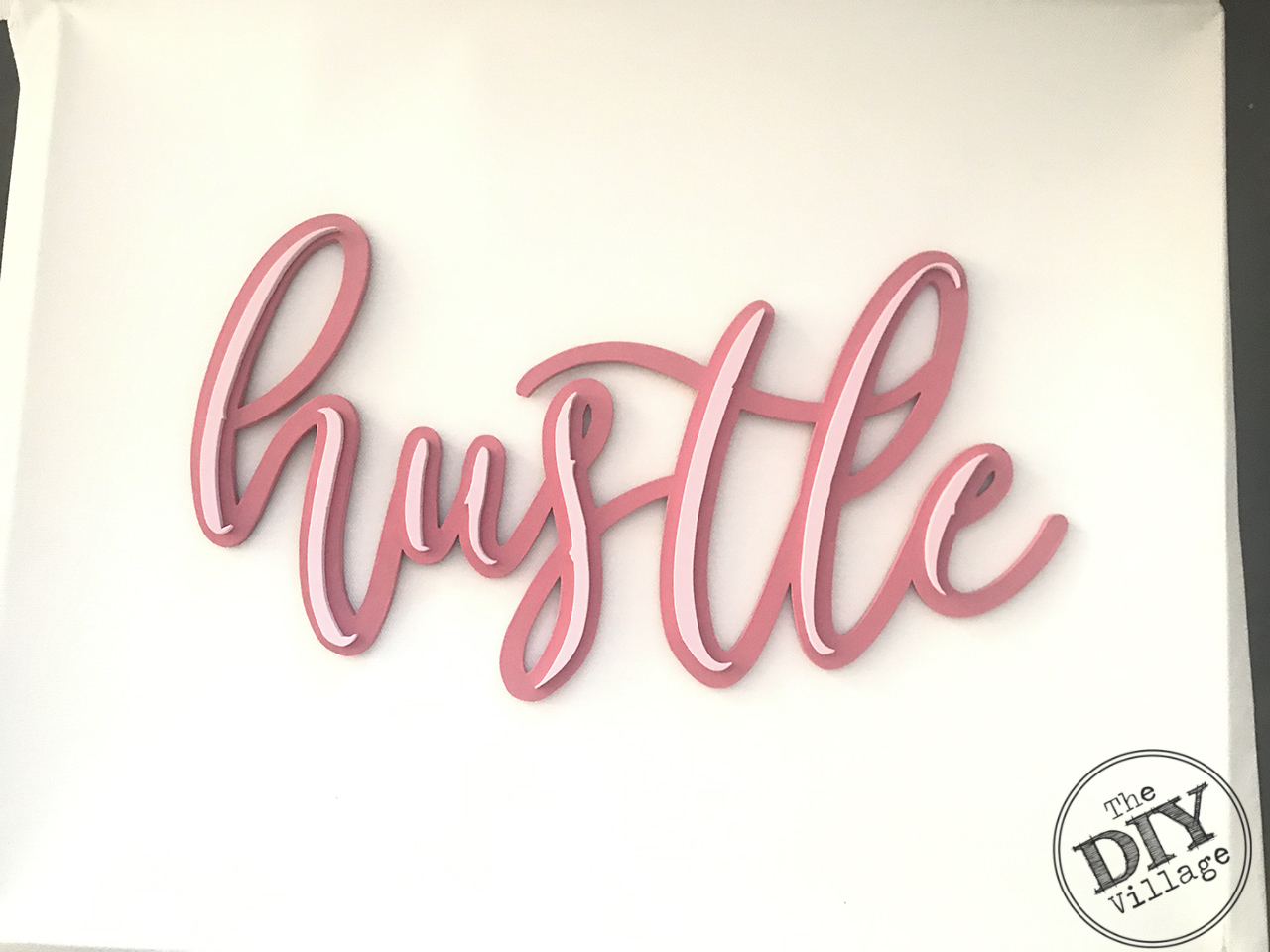 While the paint is drying start on taking your canvas apart.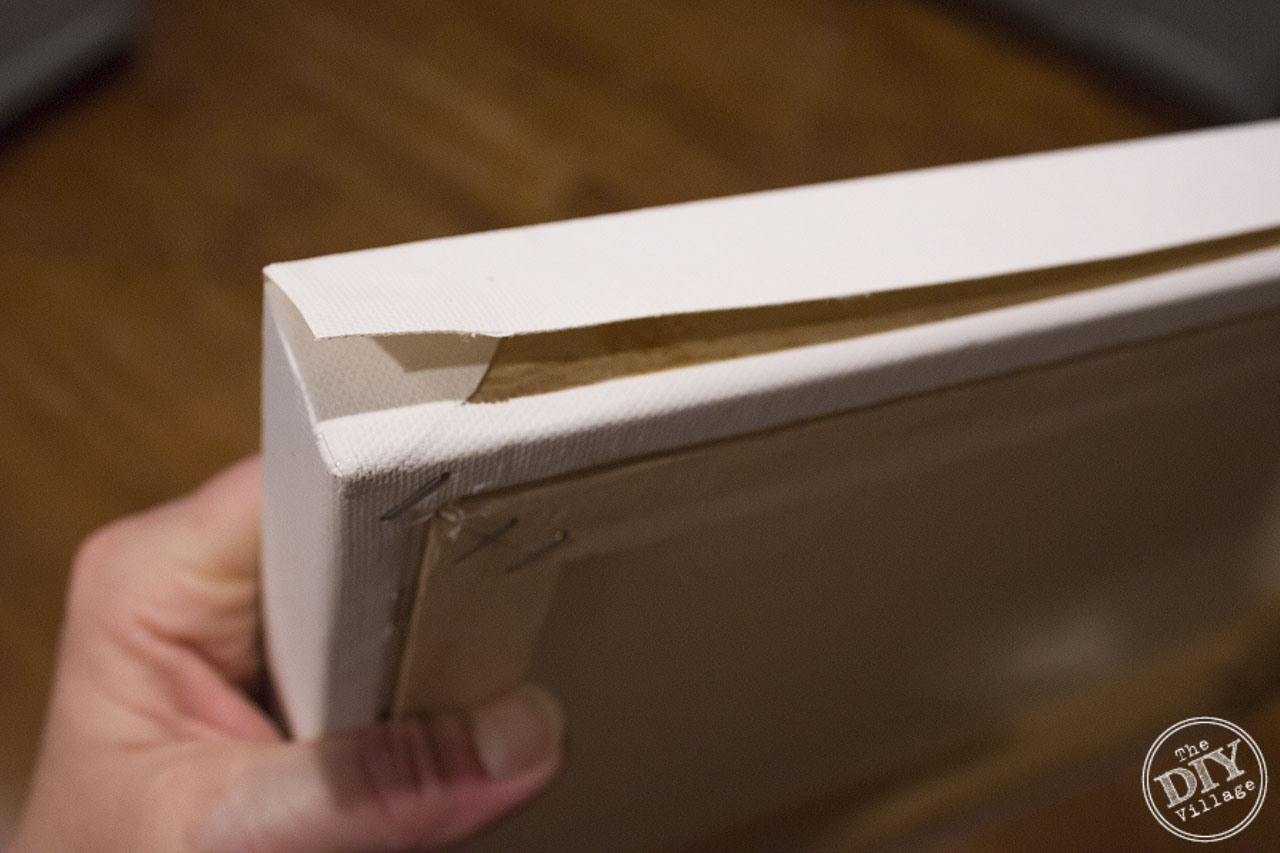 Carefully unwrap the canvas. You will need a flat head screw driver and a pair of pliers for this.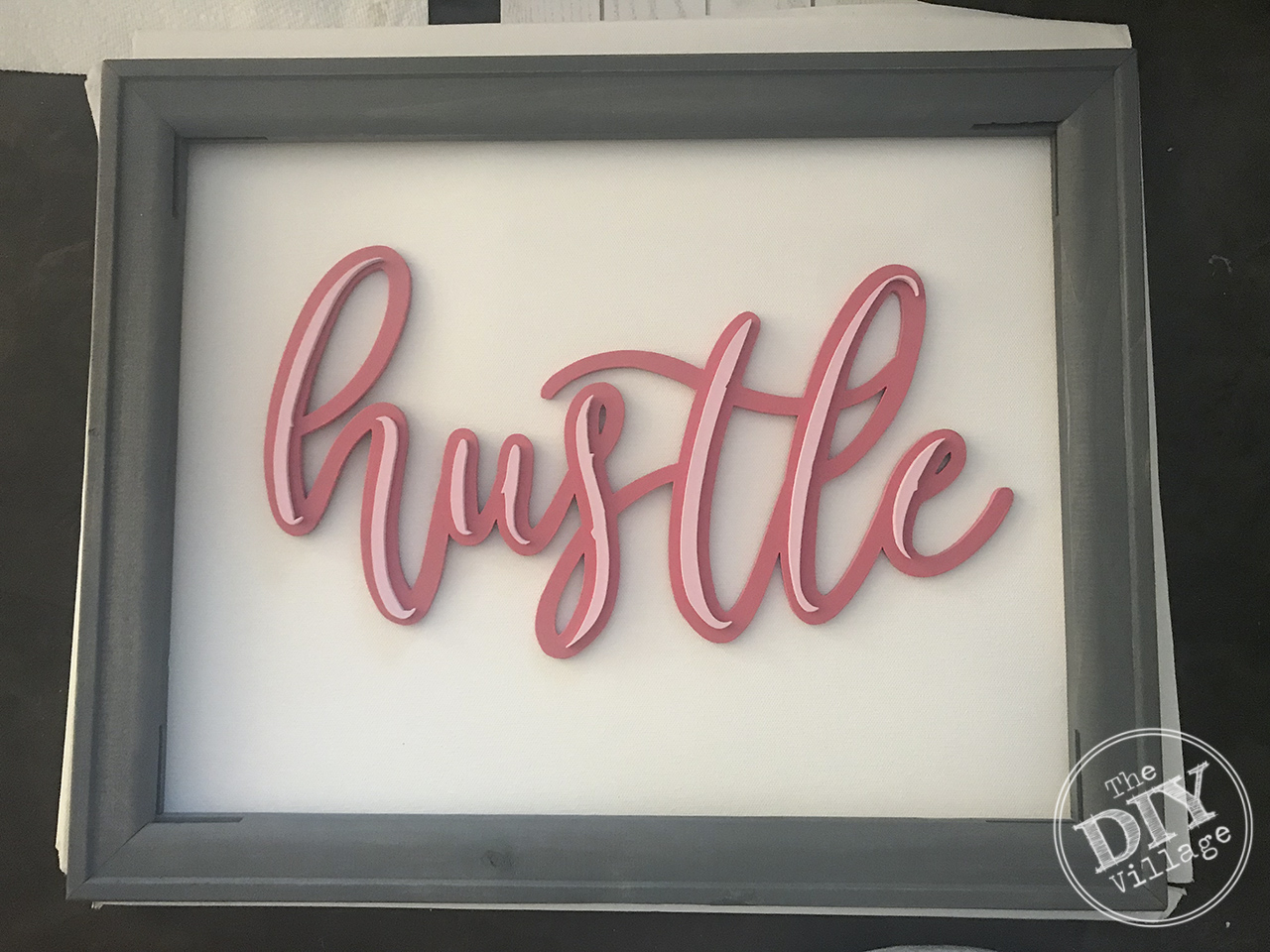 With the canvas removed paint or stain your frame.  I love one hour dry finish stains. You can find the color I used on this project HERE.  Fast dry stains are ready for use in about an hour.  Which is win win in my book.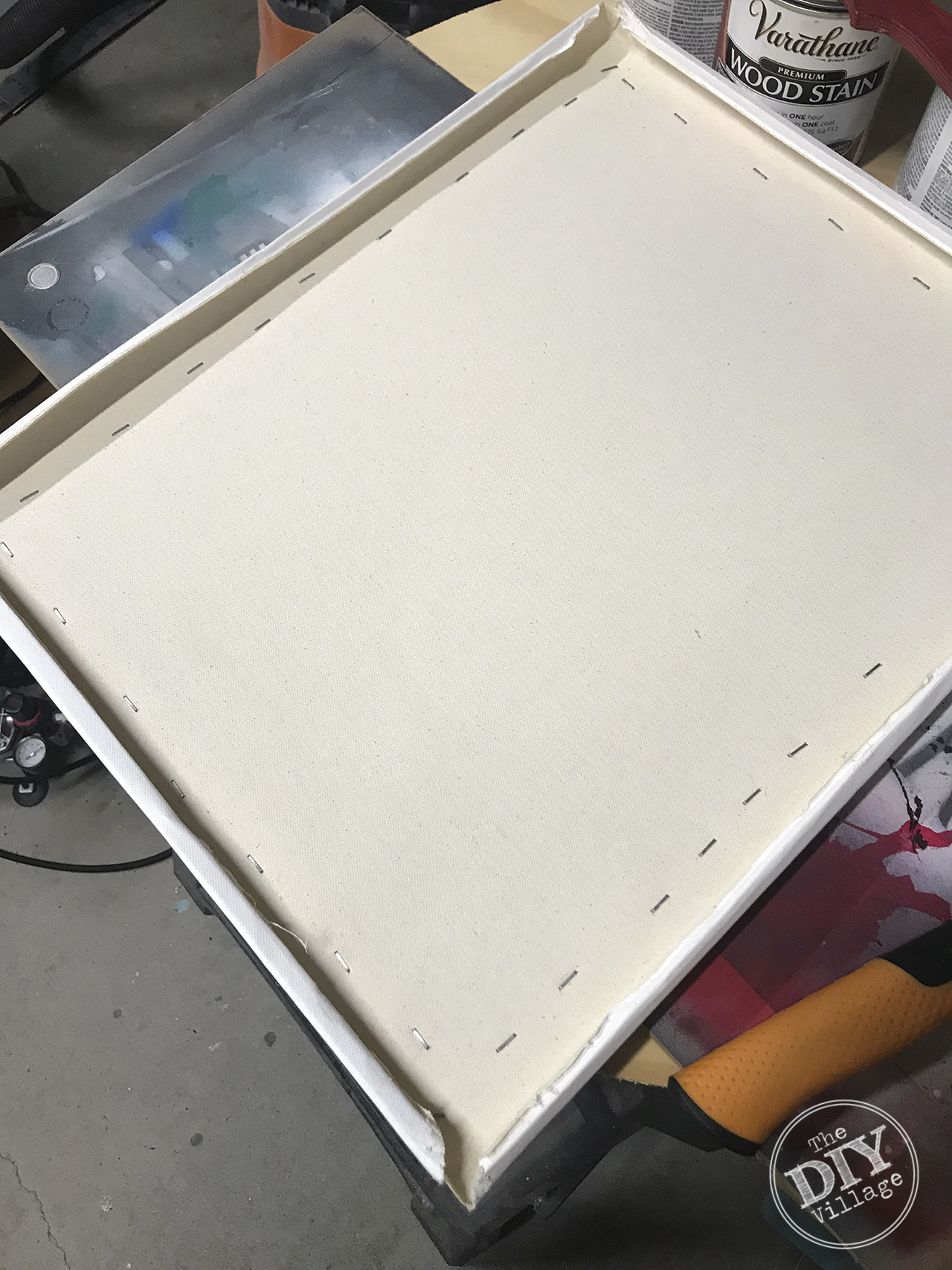 Reattach the canvas to the back side of the frame and remove any excess canvas with a sharp knife.  To learn more about the step by step process of creating a Reverse Canvas check out my tutorial HERE.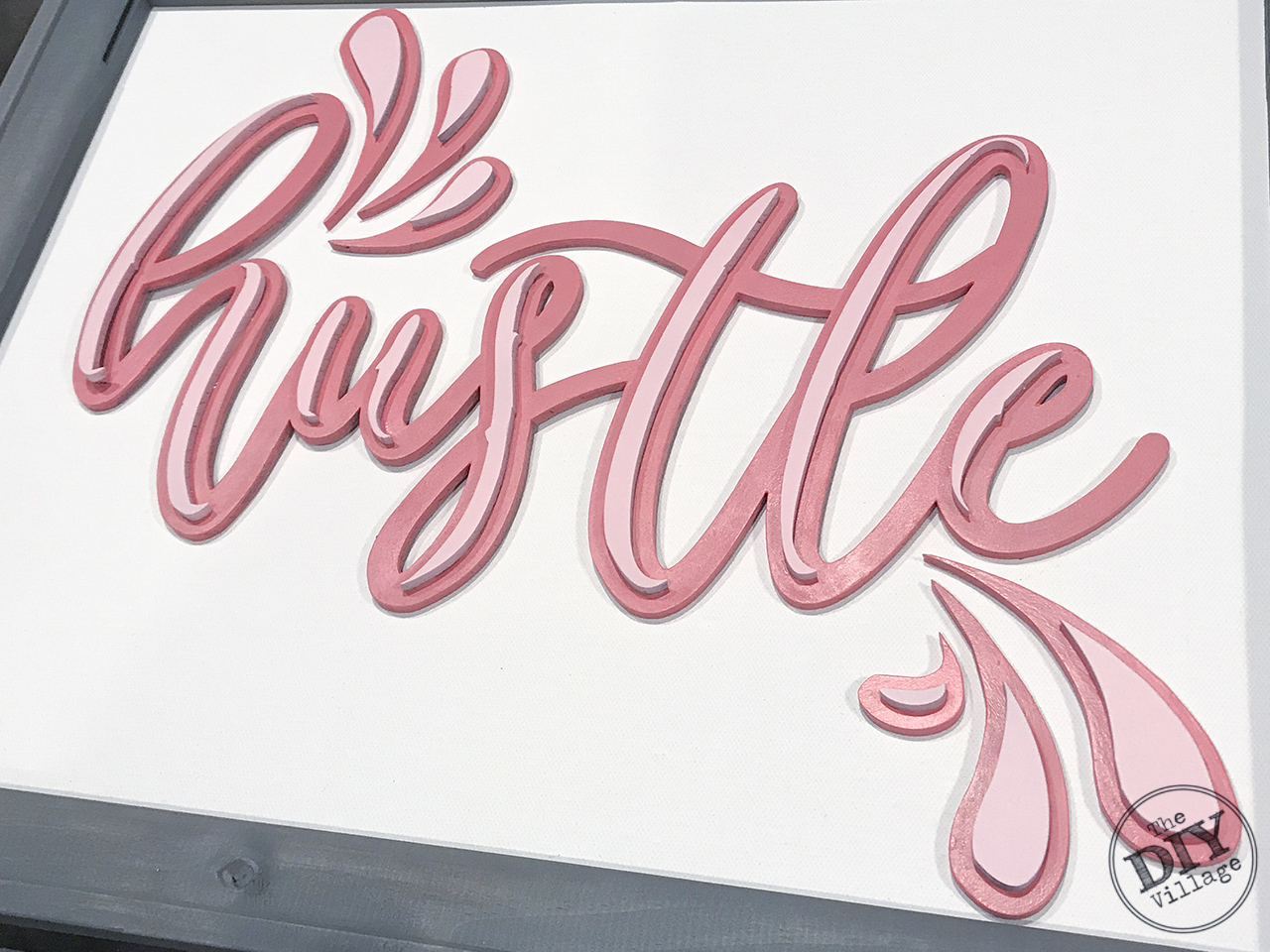 Lay your design out and glue it into place.  I have a few favorite types of glue.  You can find my favorite and the one I used for this sign HERE.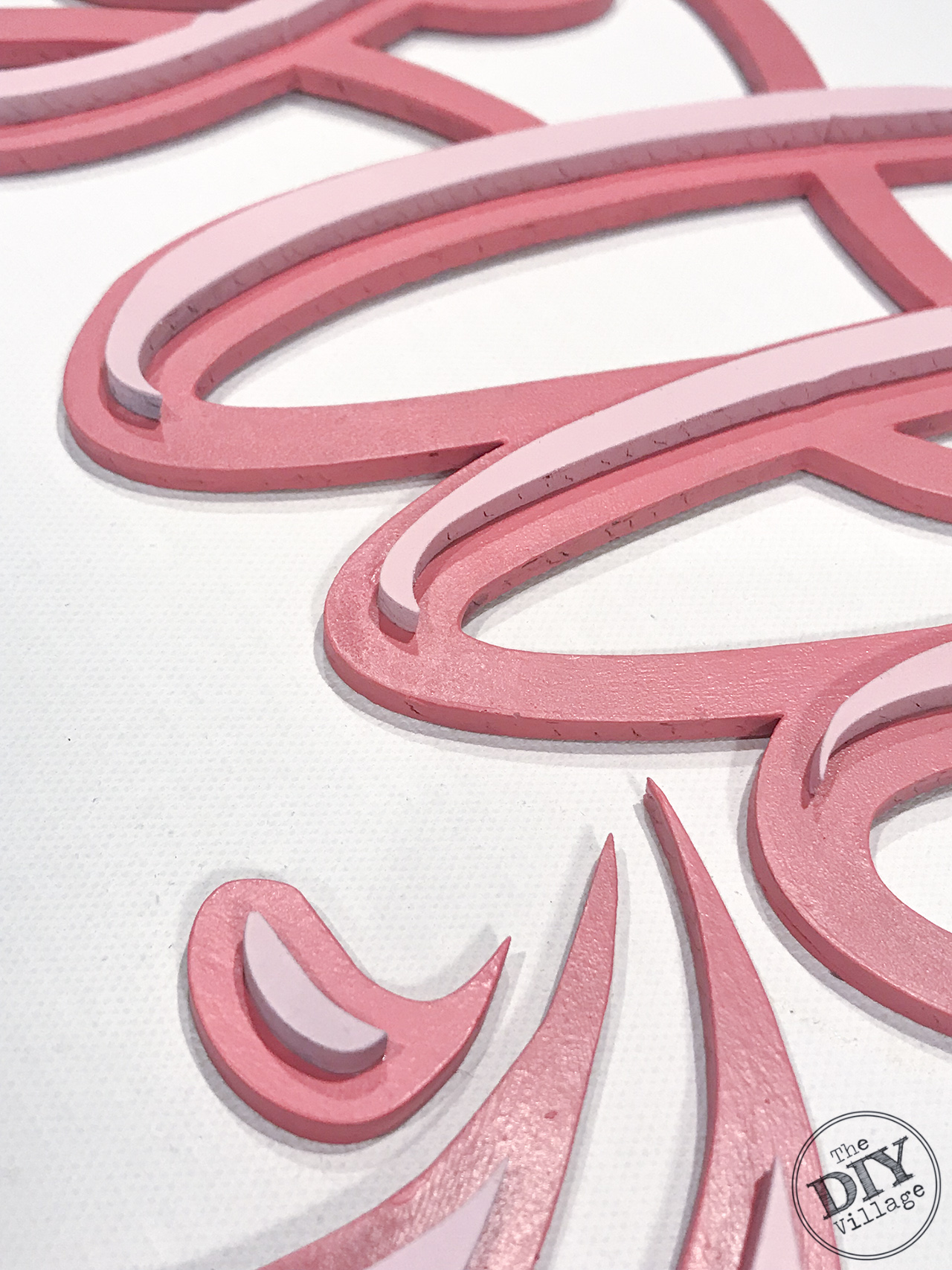 The sign turned out super cute and I can't wait to hang it in our office.  Hope Matt doesn't mind the pink!  Make sure to check out all of the other awesome under $20 DIY Decor projects found at the bottom of the page!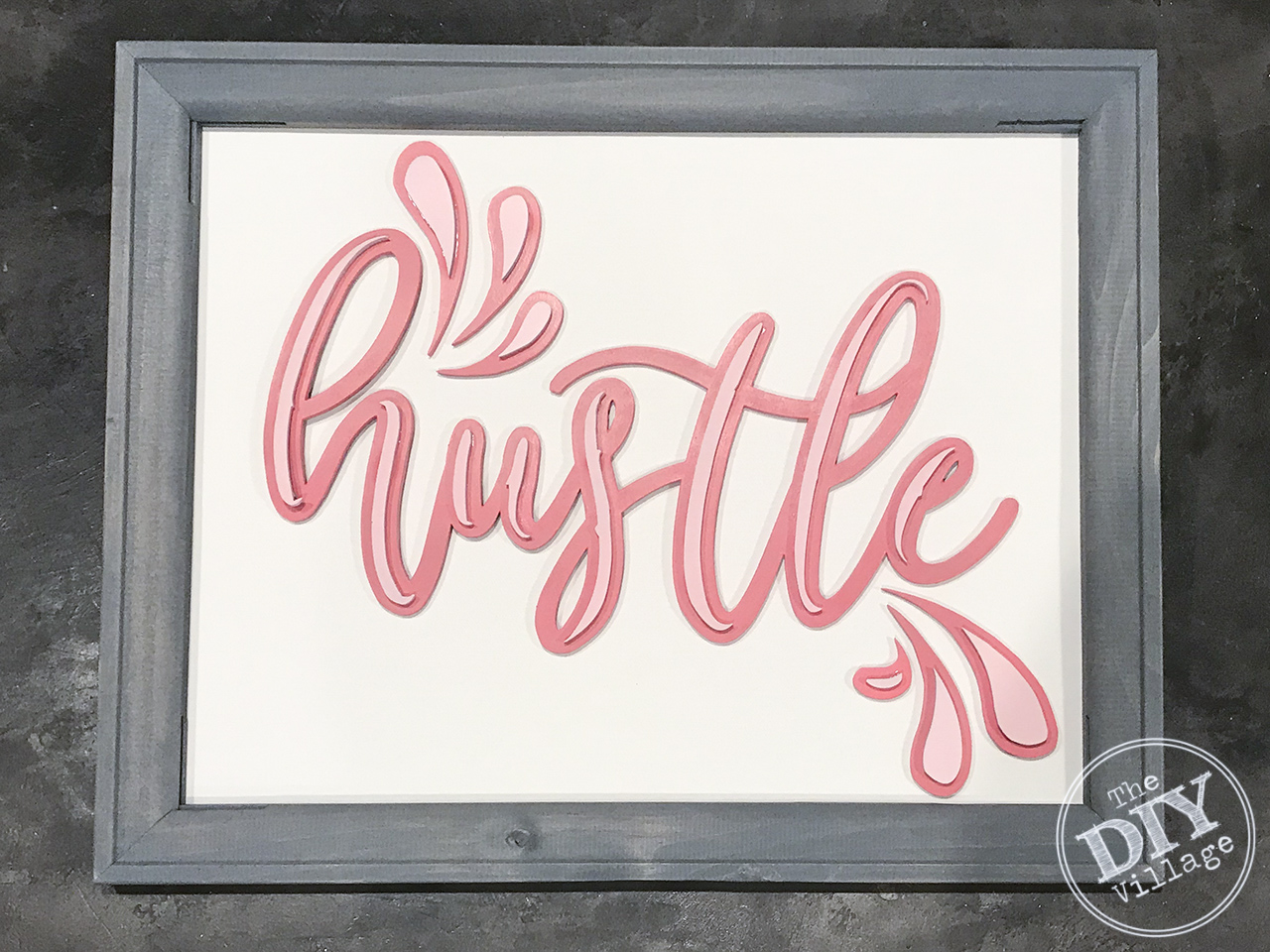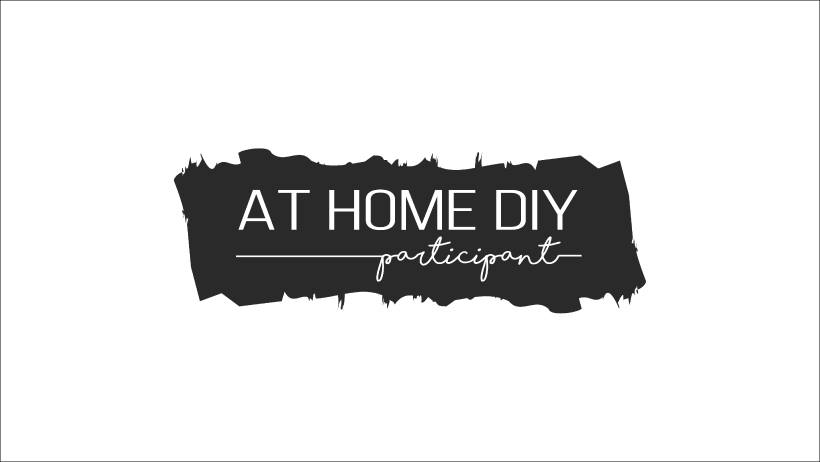 See more $20 DIY Decor Projects