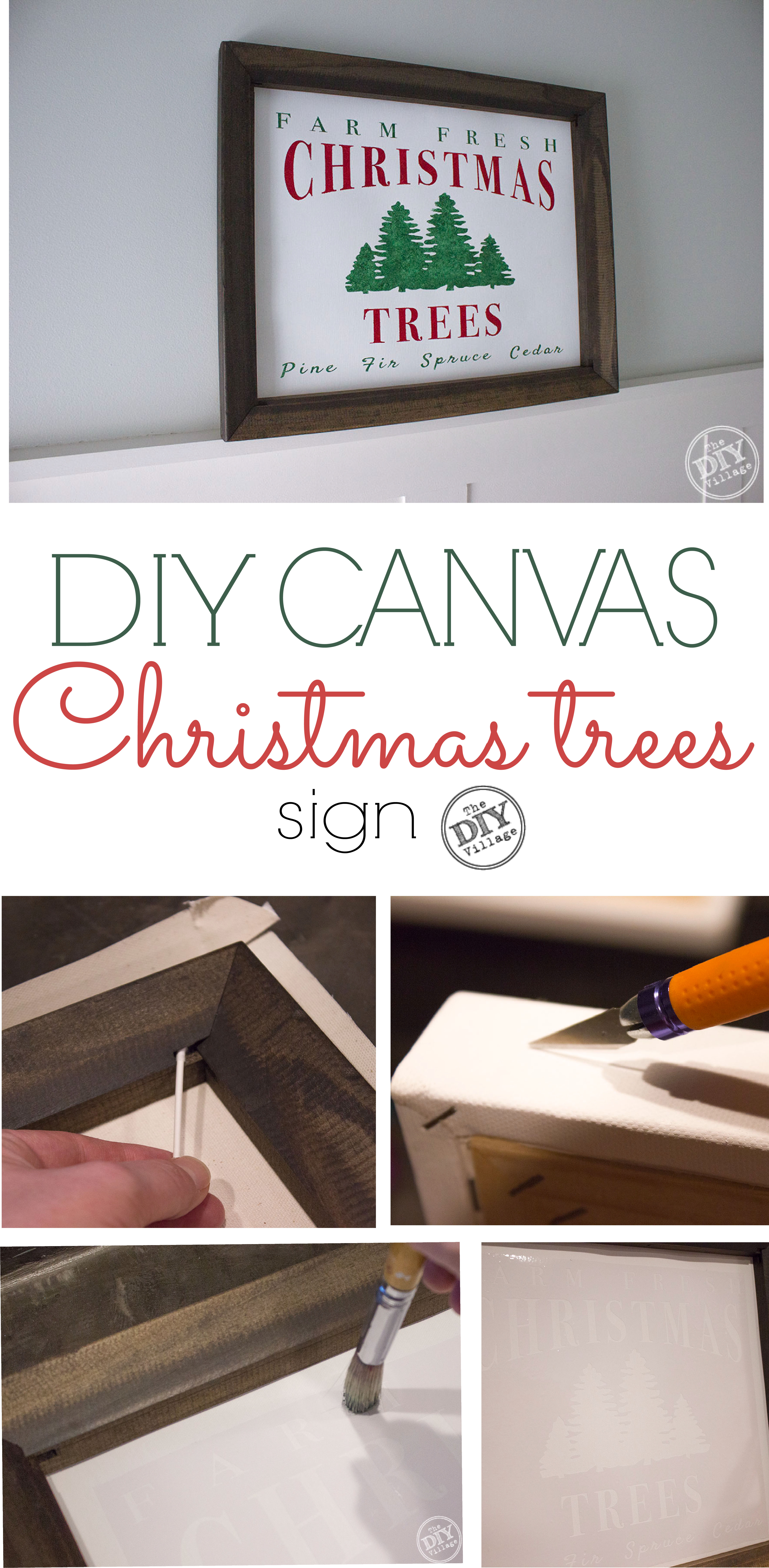 "The best way to spread Christmas Cheer, is singing loud for all to hear!" – Buddy the Elf. I cannot express to you how much I love the last 4 months of the year.  Not only do I get Halloween (squee) but then Christmas.  In our house it goes a little something like this –
Oct 1: Decorate Home for Halloween.
November 1: Take down Halloween decor.
November 2:  Start putting up Christmas Trees!
And if you think I am exaggerating, I can assure you I am not.  I want to get the most out of the holiday season and if that means putting trees (yes I said TreeS) then get out of my way, it's happening!  This year I feel like we need to add some extra Christmas artwork to our walls, Santa is getting kind of lonely.  Since my pockets aren't anywhere as deep as I wish they were, I am going to DIY a Farm Fresh Christmas Trees sign.

MATERIALS:
Canvas 16 x 20 (found HHERE)
Vinyl Stencil (like the one found HERE)
Wood Stain (found HERE)
Craft Paints (found HERE & HERE)
Stencil Brush (found HERE)
Staple Gun with Staples (found HERE & HERE)
Craft Knife (found HERE)
TUTORIAL: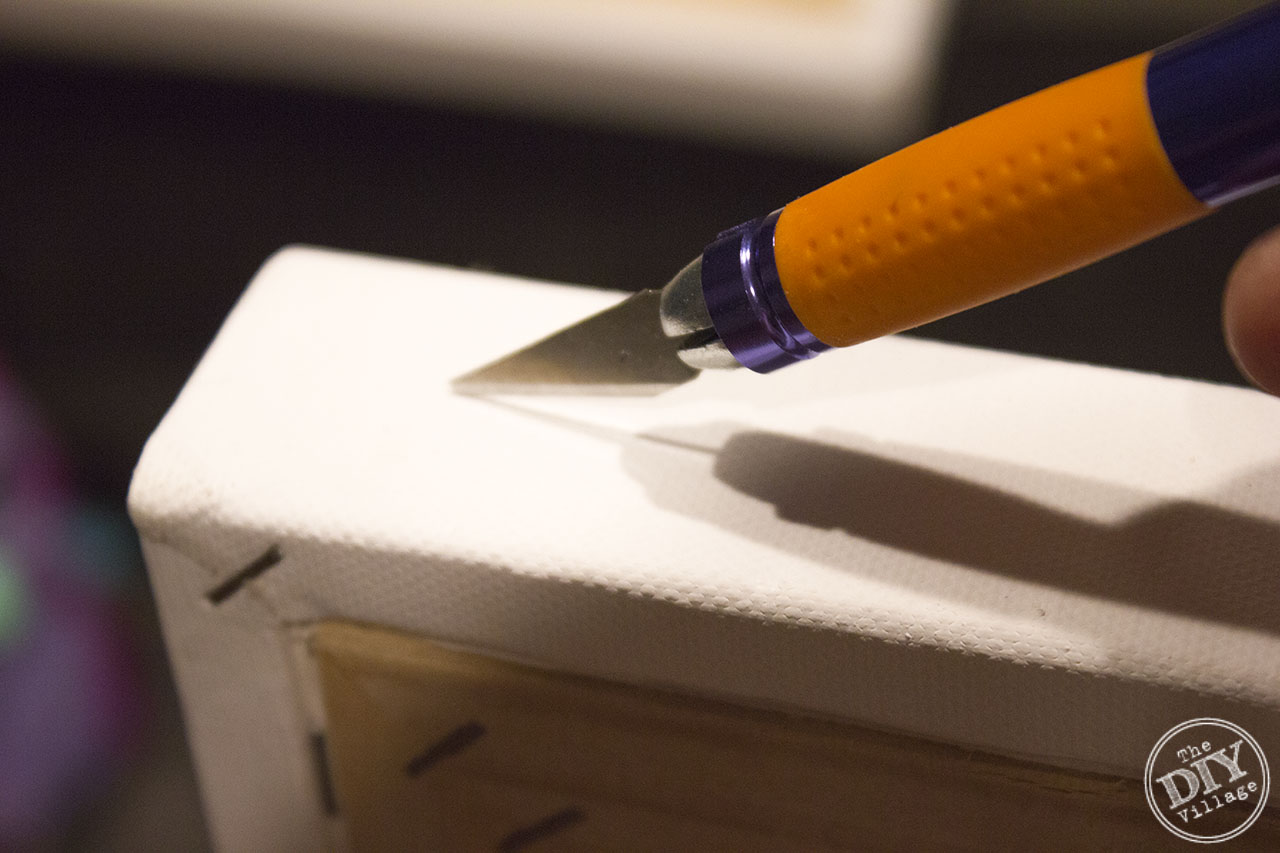 Using a craft knife on the side of the artist canvas, cut the canvas away from the frame.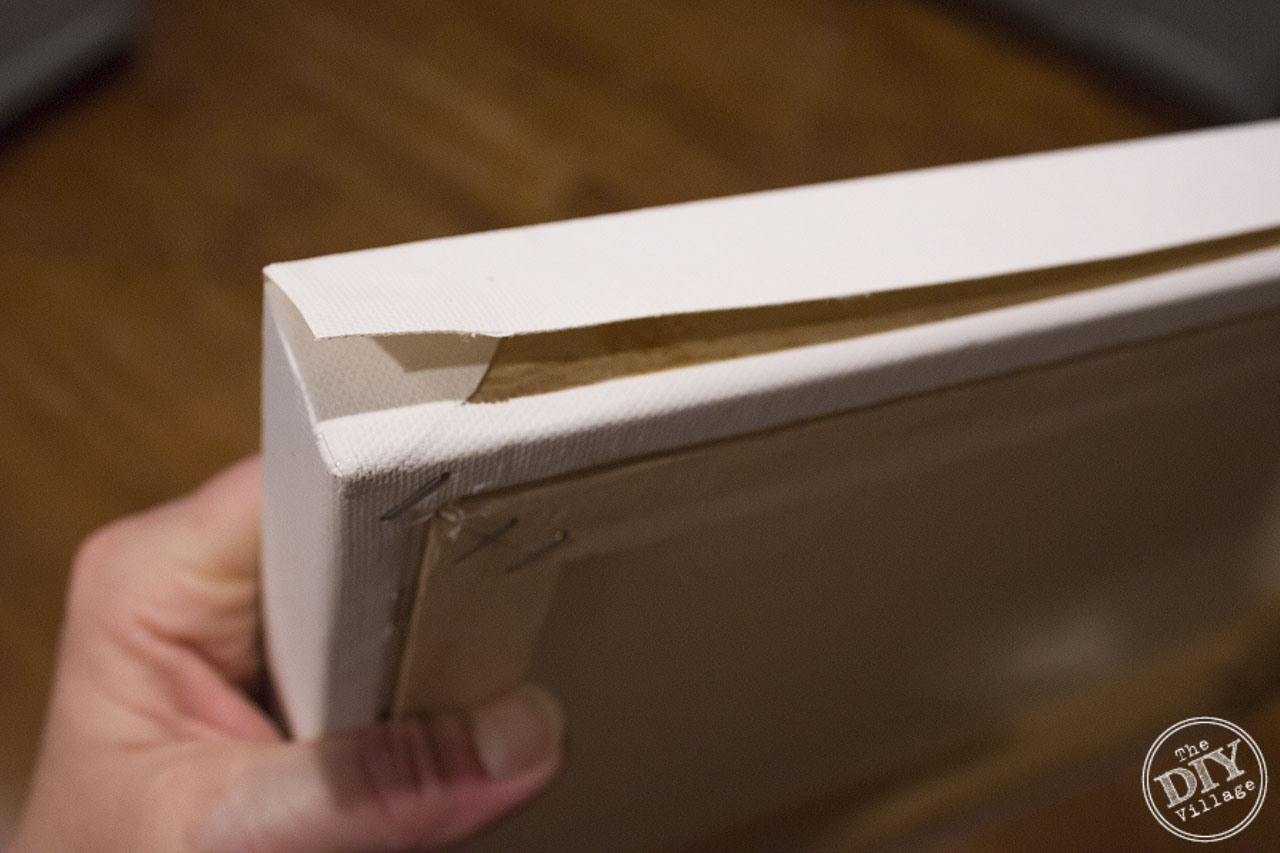 Carefully remove the canvas from the frame and any remaining canvas.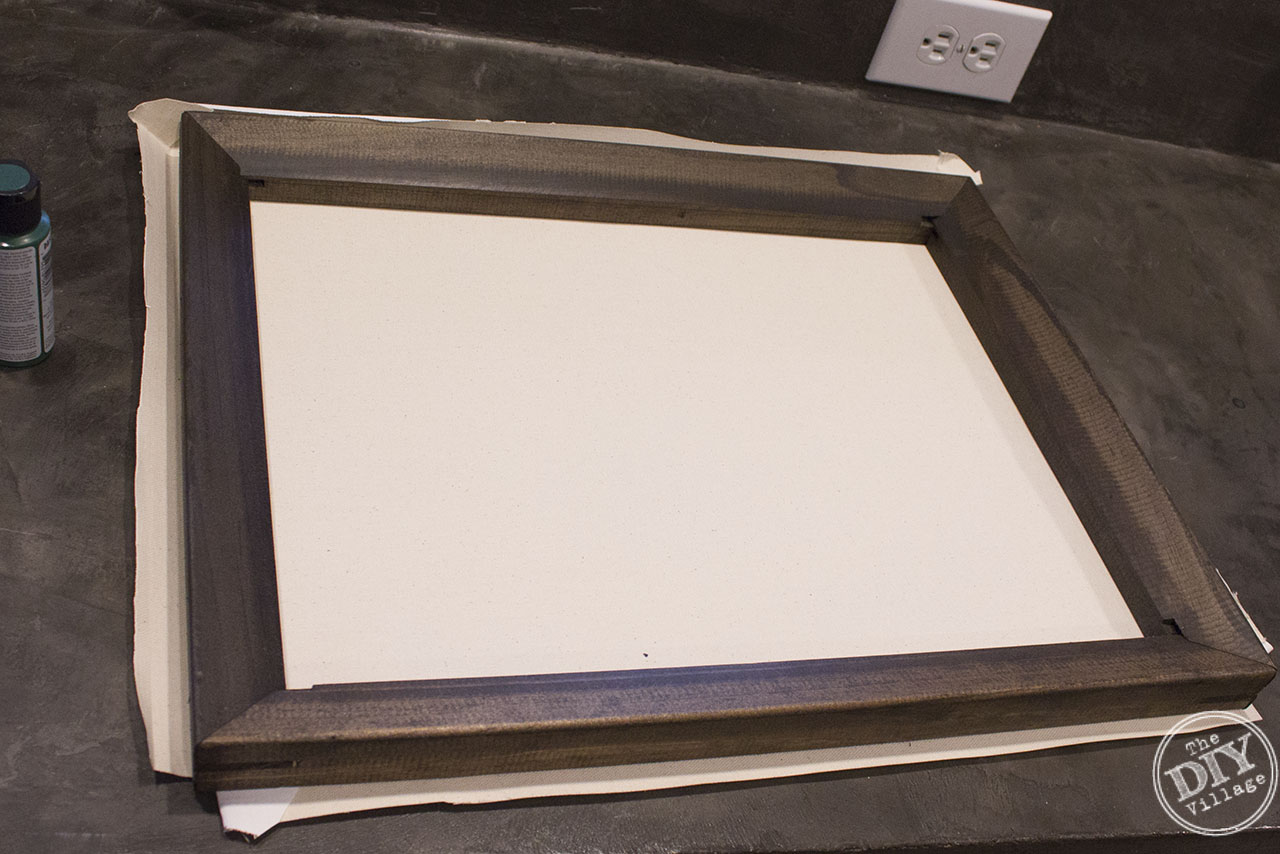 Stain the frame, any color you choose.  In this case I used a walnut stain.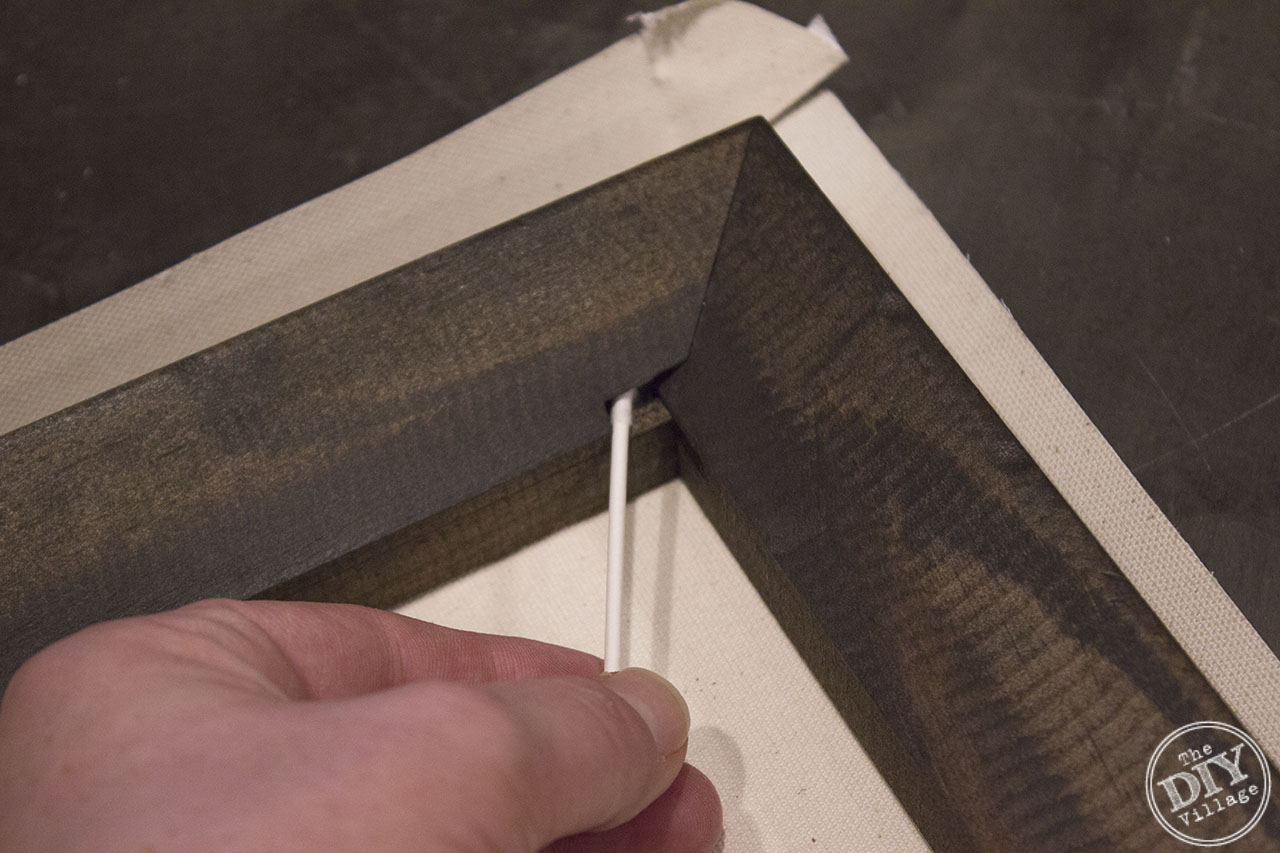 Pro Tip:  Use a cotton swab to stain small hard to access crevasses.  
Re-attach the canvas to the backside of the frame.  Making sure to have the raw un-gessoed side down.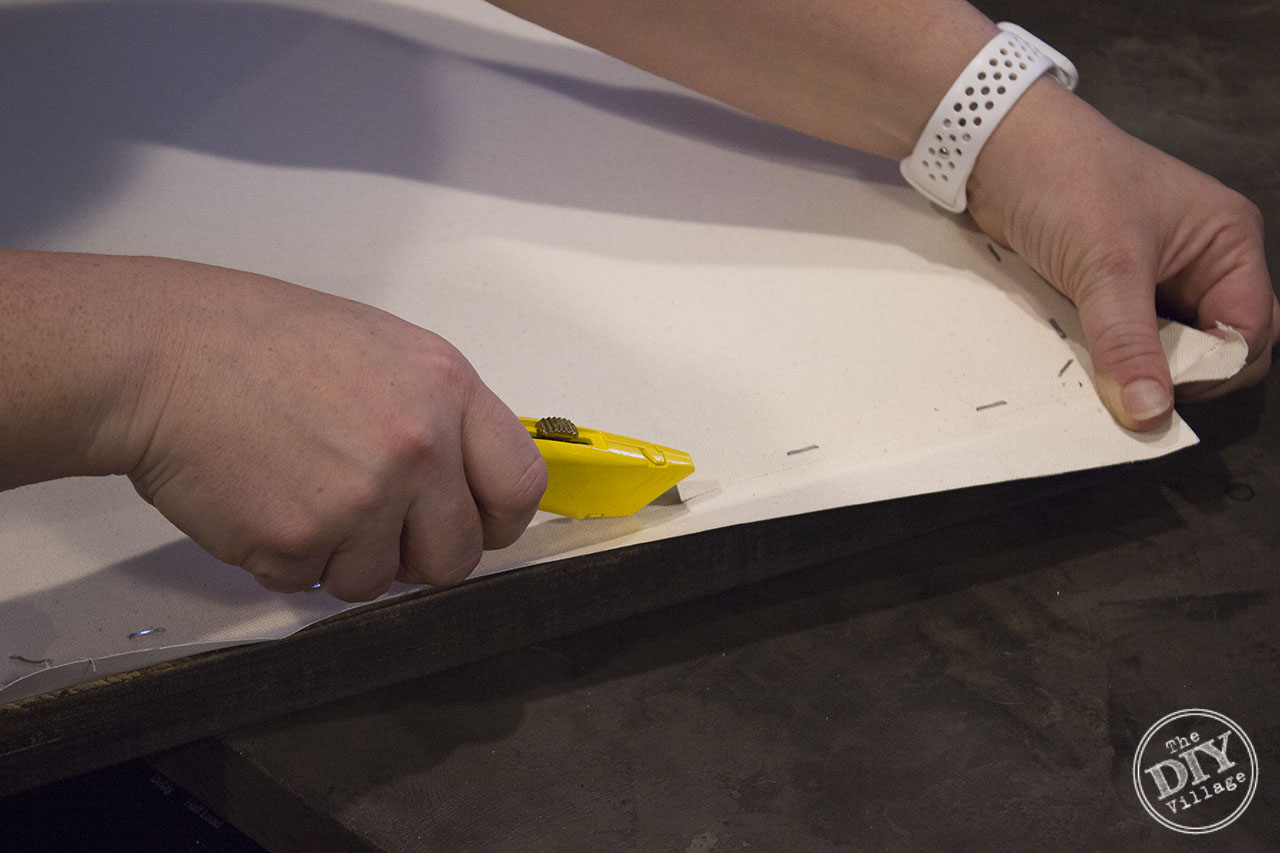 Trim the excess canvas using a craft knife.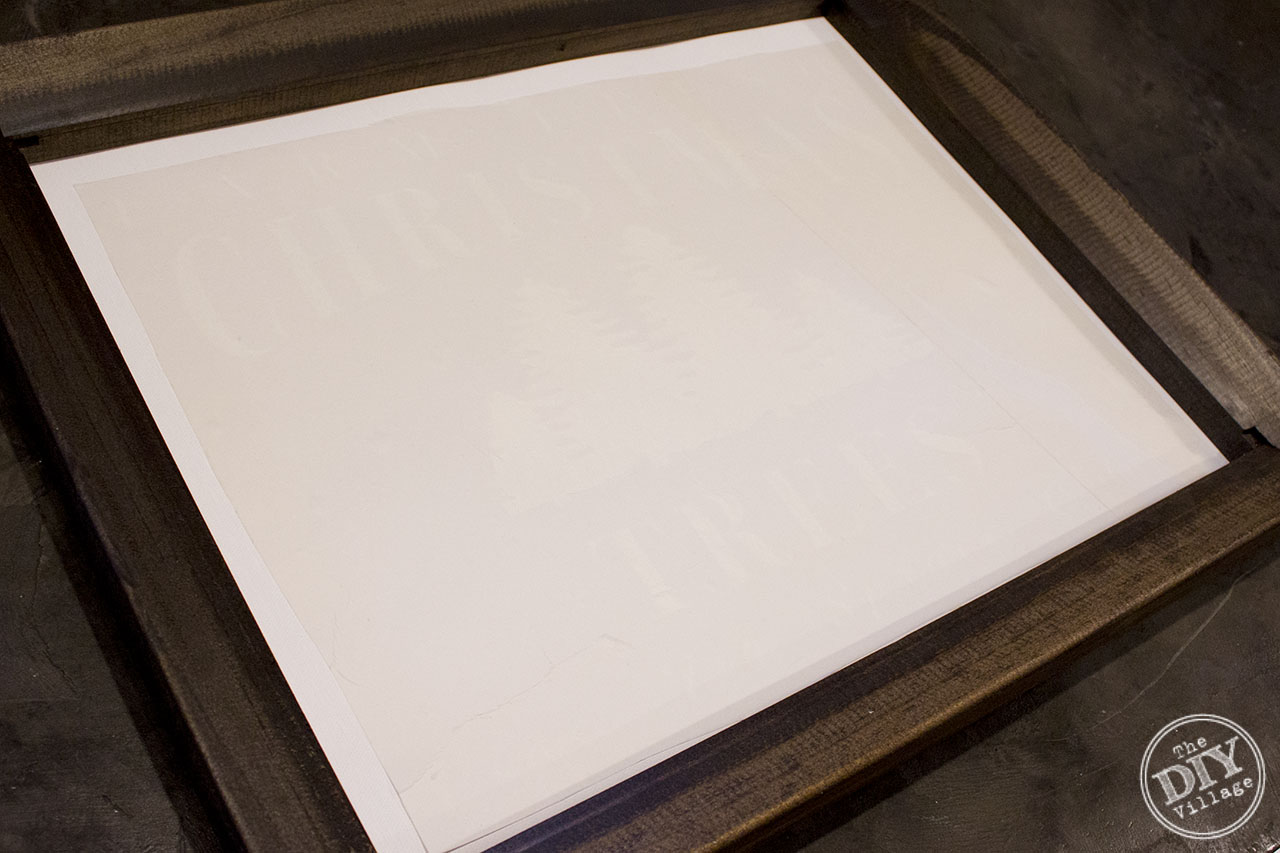 Apply the stencil to the gessoed side of the canvas (bright white side)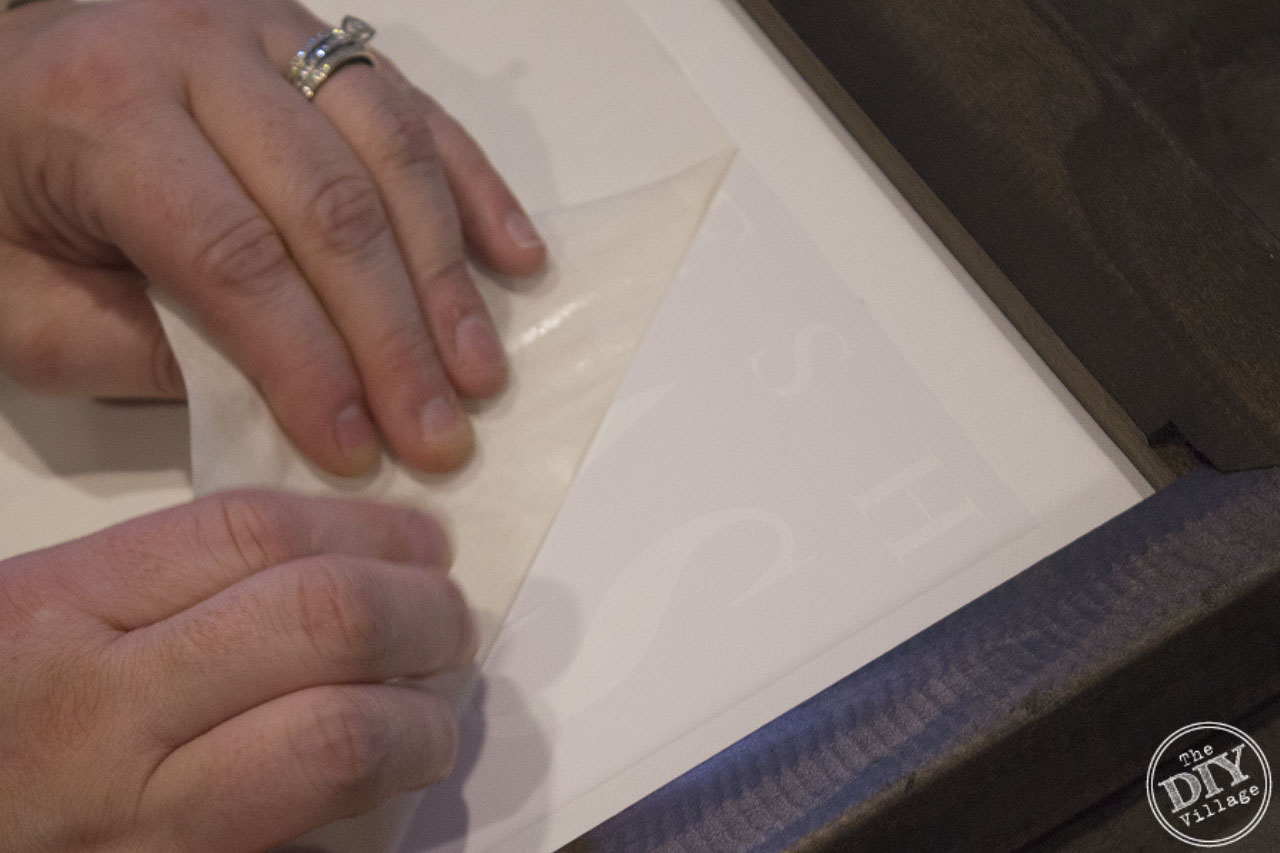 Carefully peal back the transfer tape.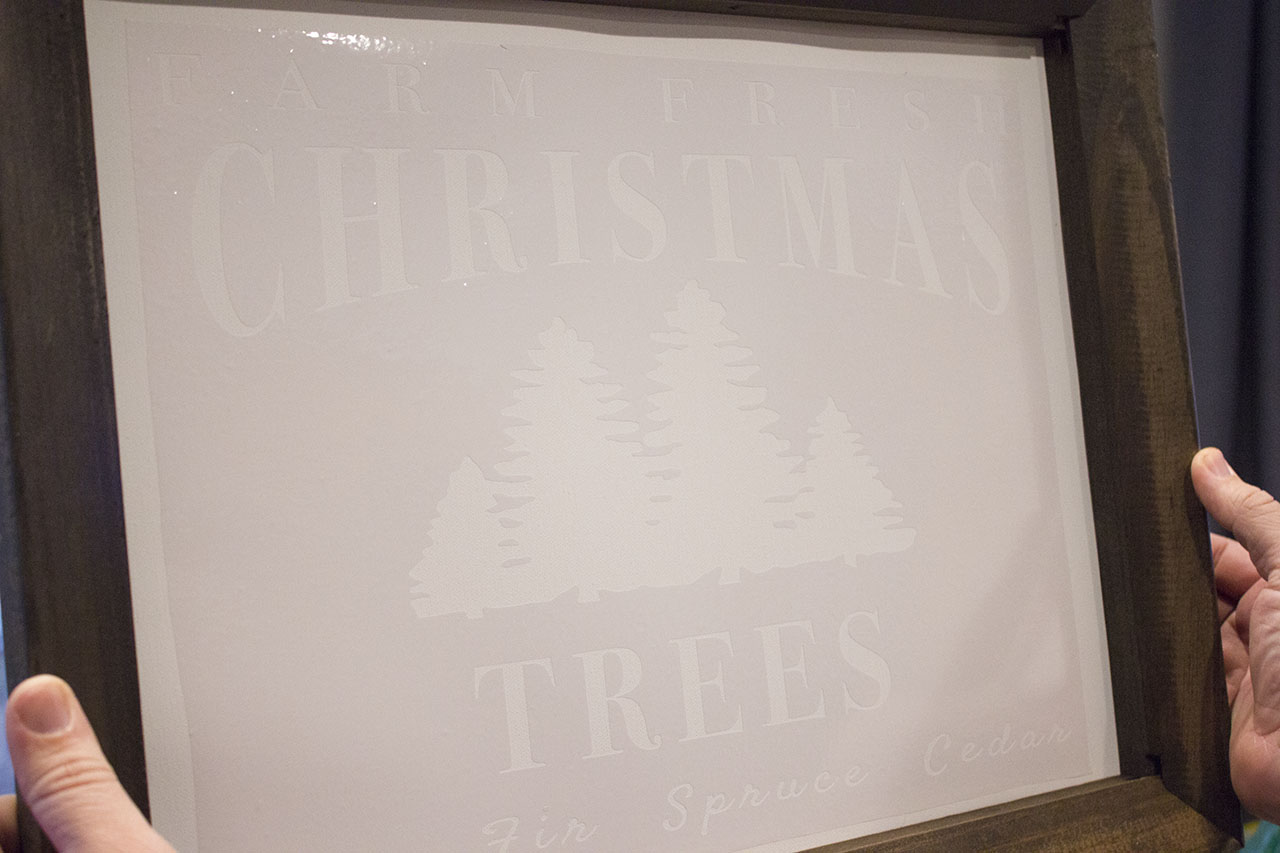 Before stenciling make sure all of the pieces adhered to the canvas.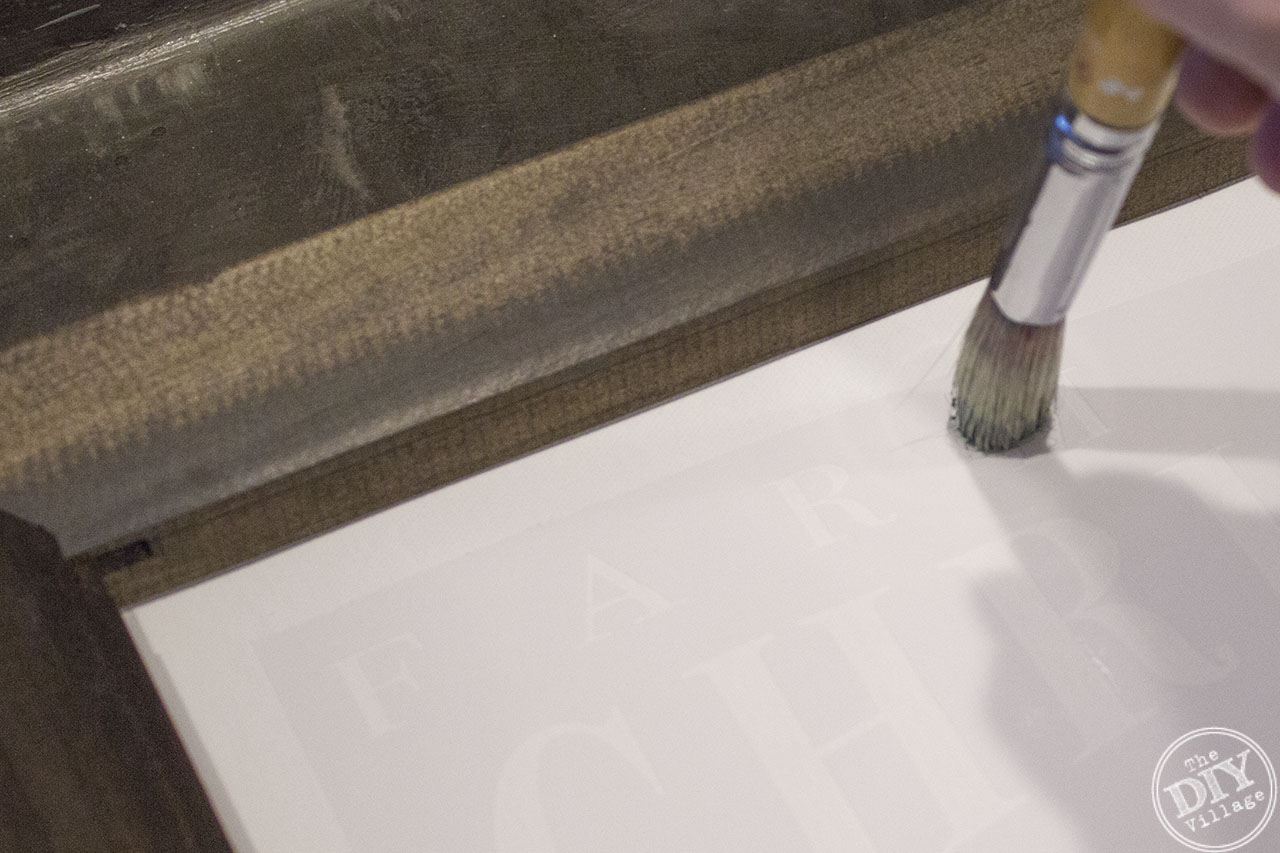 Using a dry brush technique, stencil the canvas.  It may take a few coats to get the desired look.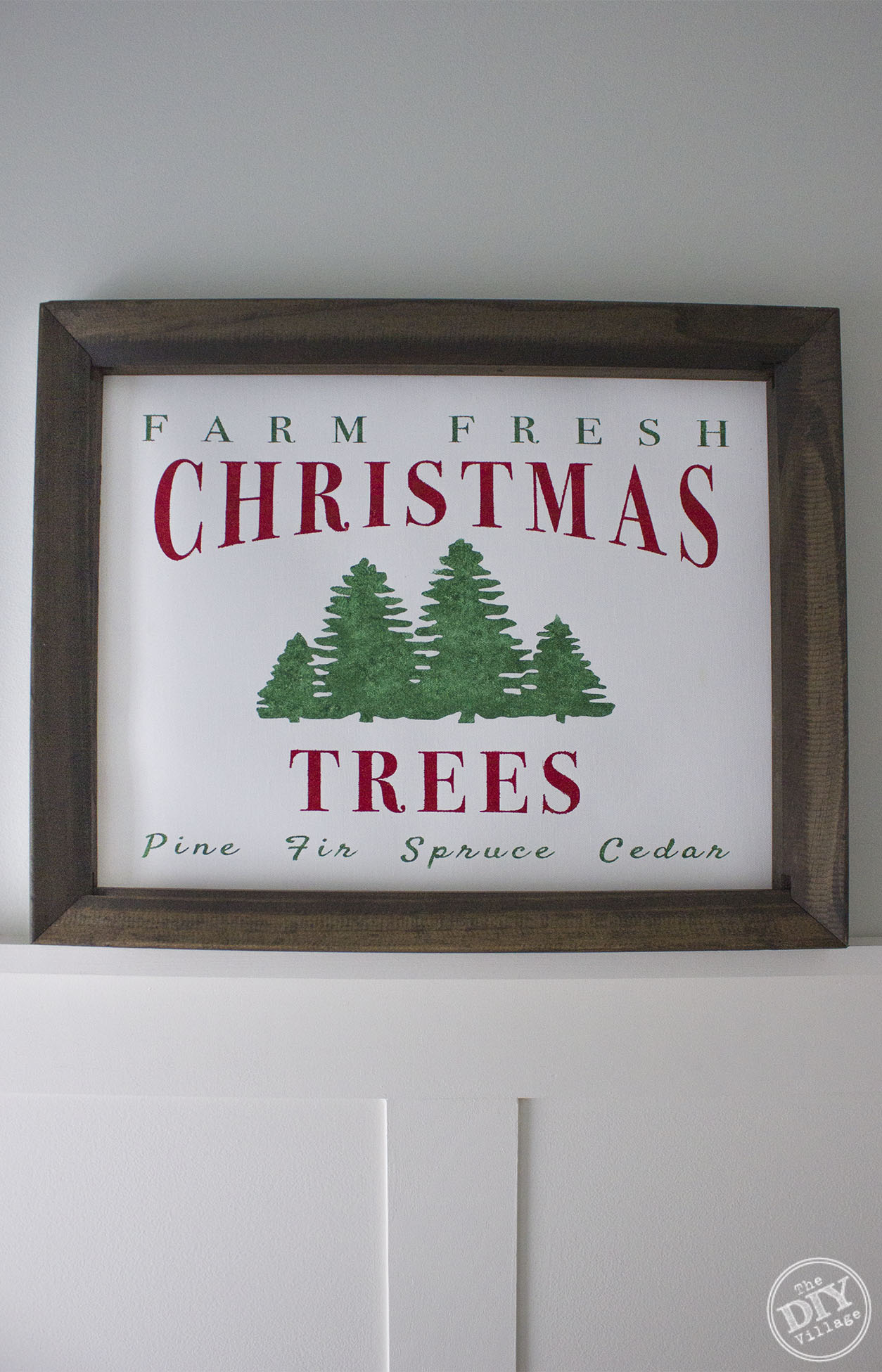 Allow the paint to dry but not cure (approximately 15 – 20 min) and carefully remove the stencil from the canvas.