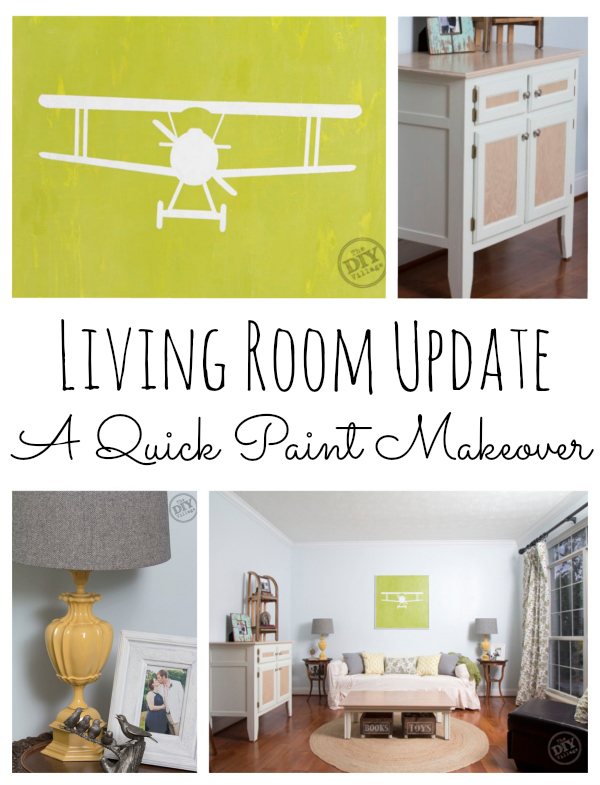 If you could see our garage, you might call it paint central… As a matter of fact, right now, it looks eerily similar to the paint aisle at Lowe's, paint color, after paint color ,after paint color!  We love the power of paint and are always looking forward to our next paint project!  That's why when I found on that one of our July topics for the Lowe's Creative Ideas Challenge was paint projects, I headed straight for the paint aisle garage!  Jacque and I have been methodically working through each room of our house, looking for the next room that could use a full out paint makeover.  And after a quick look at the Never Ending Honey-Do-List, we chose our living room!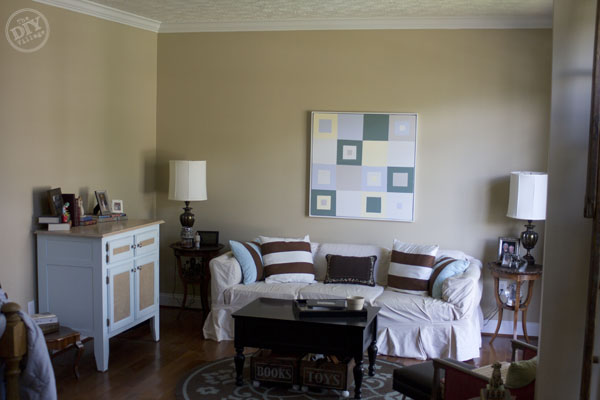 When we bought are house a few years ago, the living room didn't look bad, but it wasn't a room that we were compelled to spend much time in.  And given that it's one of the first rooms that our guests see, we thought it was time to step up our game! We chose to focus on a making over a few key elements of the room; The walls, the wall art, the lamps, and the cabinet.
Paint Makeover of The Walls
The first step in the paint makeover was choosing a new color for the wall.  We made our way over to Lowe's and surprisingly within about 5 minutes, Jacque and I had agreed on the Valspar color, Morning Jog.  (She liked the color and I'm hoping having a room painted with a paint called Morning Jog might motivate me to be more active!)  To paint the entire room, with multiple coats it took us one full day.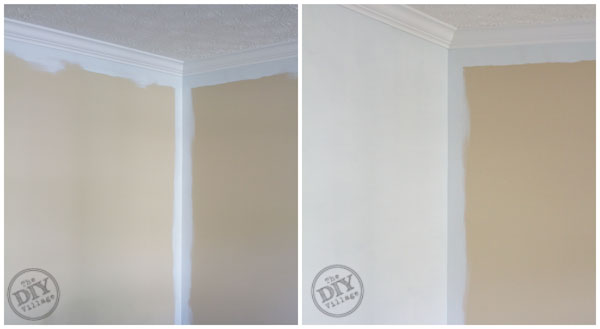 Paint Makeover of t
he Wall Art
The next step in our living room makeover started with this canvas art that Jacque had painted back when she was in college.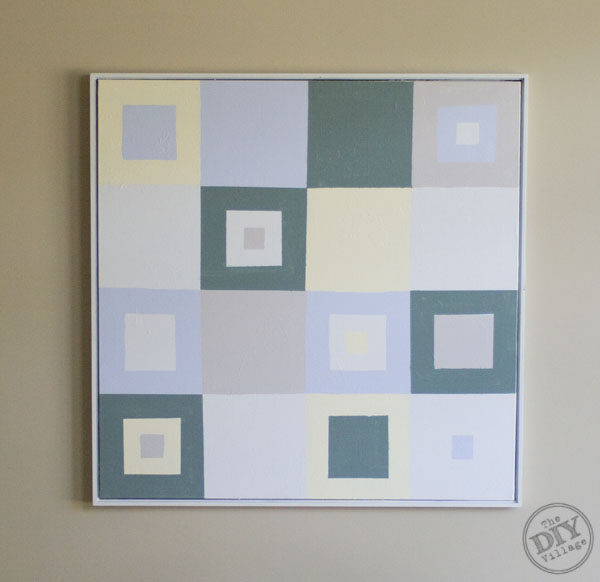 We painted the entire canvas with this eye catching color, sketched out the plane on adobe illustrator, and cut a custom vinyl stencil that we used to help in filling in the plane art.  Here's a break down of the steps we took to create this Vintage Airplane Art! This project was started and completed in between waiting for coats of paint to dry on the walls!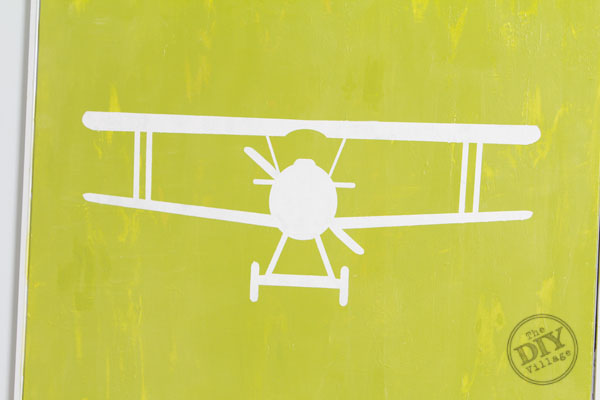 Paint Makeover of the Lamps
Jacque came up with the idea to makeover her grandparent's vintage lamps.  It was a great opportunity to add another splash of color to the room, so we went with her instincts!  (Usually a smart idea…)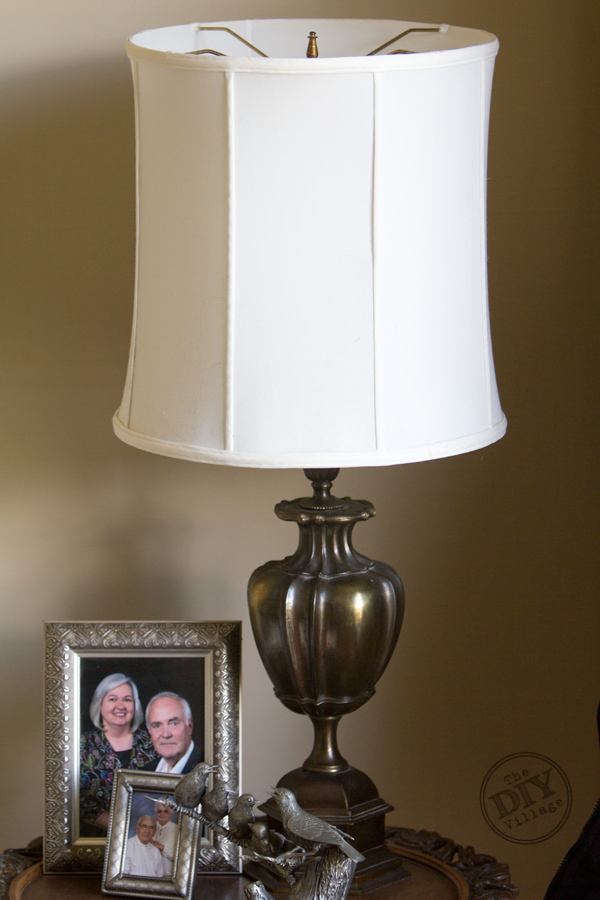 We taped off the lamp cords and the sockets with painters tape and gave both lamps two coats of Valspar Paint & Primer Spray Paint.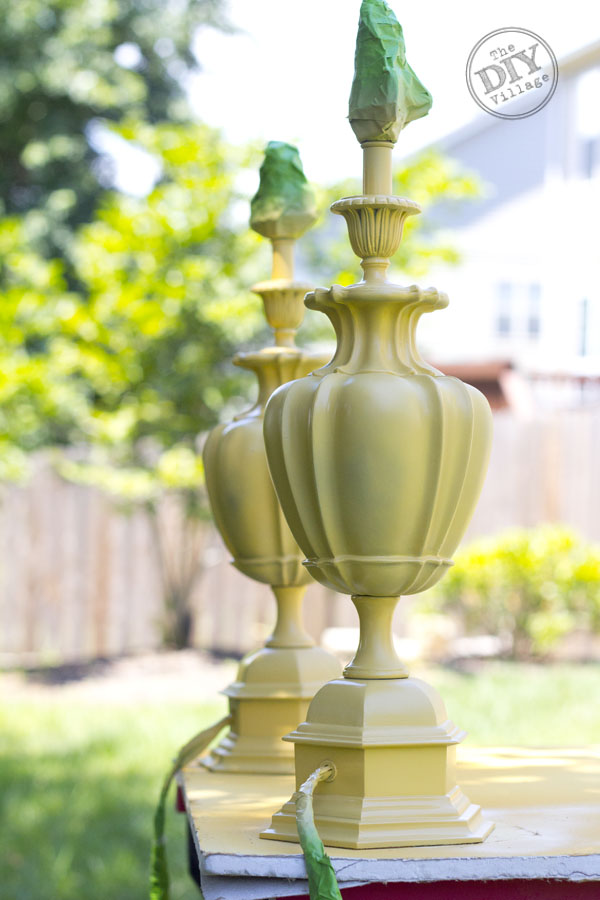 Once the lamps had dried, we applied a finish coat of clear gloss lacquer and added these herringbone lampshades to complete their transformation.  This part of the living room makeover was started and completed alongside of painting the walls and the wall art.  (So far all of this in one day!)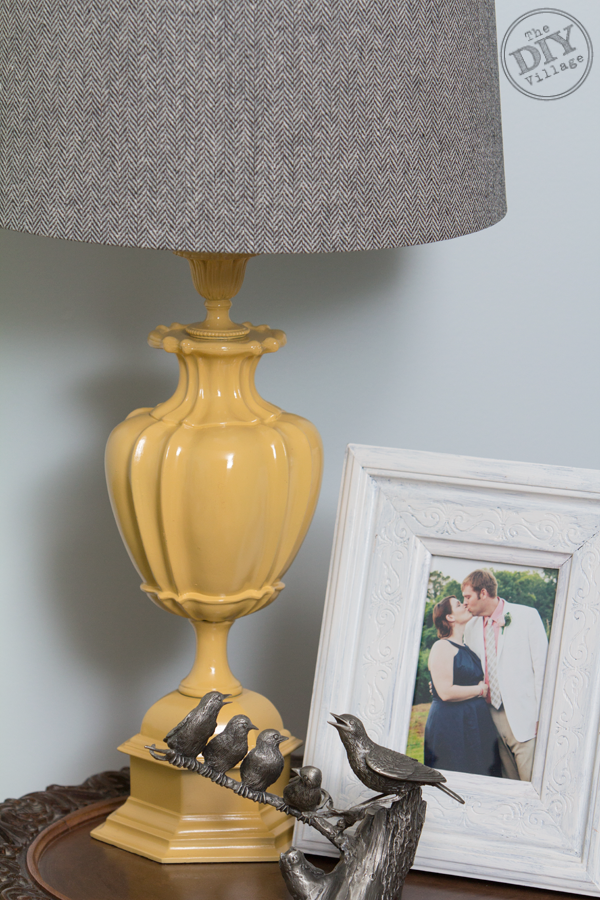 Paint Makeover of t
he Cabinet
The last piece to receive a paint makeover in the living room was this custom cabinet that Jacque and her Dad had made a few years back.  We gave it a quick touch of Valspar's paint color, Graystone Flats!  And yep, you guessed it, started and finished all within a day!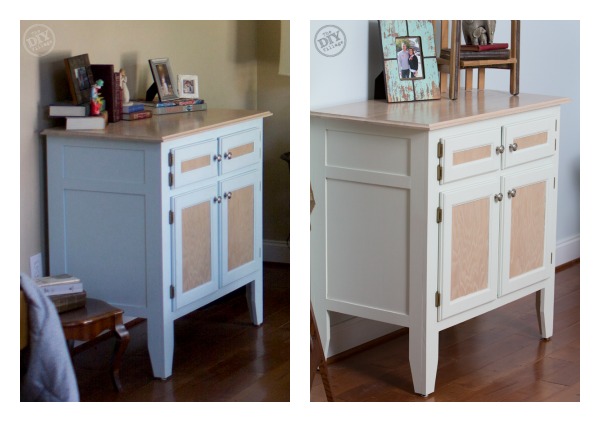 We finished off the room by adding updated pictures, some storage with our Up-cycled Wine Crates, some new curtains that Jacque fashioned out of some previously purchased tablecloths, and even added a matching couch pillow by following this No Sew Pillow Tutorial by our friend, Virginia over at LiveLoveDIY!
At the end of the day, we were left with a feeling of accomplishment…and a sore back!  But, we couldn't be happier with the transformation that our living room has gone through.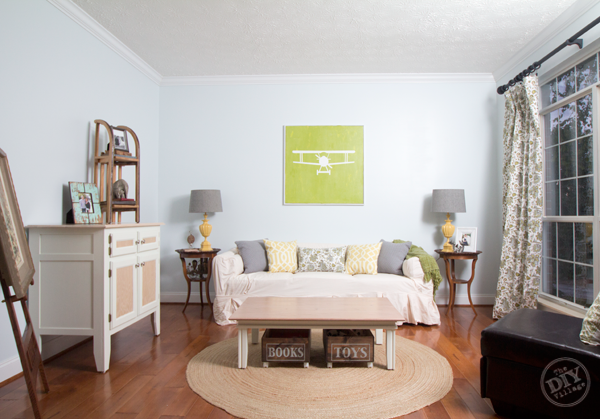 Have you completed any DIY paint makeovers recently?  If so, we'd love to hear about them!
Looking for more DIY inspiration?  Be sure to check out the other Lowe's Creative Ideas Creators and Influencers!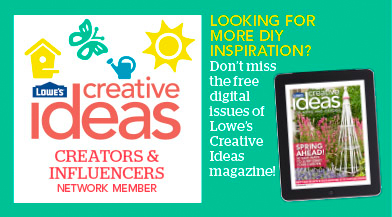 Are you on Instagram?  We are and we'd love for you to follow The DIY Village and Lowe's!
As part of the Lowe's Creative Ideas Handymen, Lowe's furnished us a gift card to cover the cost of the supplies used in our living room makeover!  This is a sponsored post, but the projects and ideas found here within are my own.
Sharing With: