Every year our neighborhood has an annual yard sale.  Being the typical hoarders DIYers that Matt and I are, instead of participating by selling we participate by buying!
I'm not sure if you remember me talking about neighbor Dave back around Halloween, but he loves wine.  So much that he has lot's of wine crates!  And as luck would have it this particular yard sale day Dave was selling 4 old wine crates for 10 bucks.
Needless to say I snatched them up.
Poor Dave was explaining to me what fabulous wines had originally been stored in these fine wine crates and then asked me what I planned on doing with them.  "Turn them into rolling storage for under the coffee table."
At this point I think Dave was ready to give my $10 back snatch up his wine crates and send me on my way.  But he was gracious and with only the slightest grimace he said Oh, okay interesting! and sent us on our way before he changed his mind!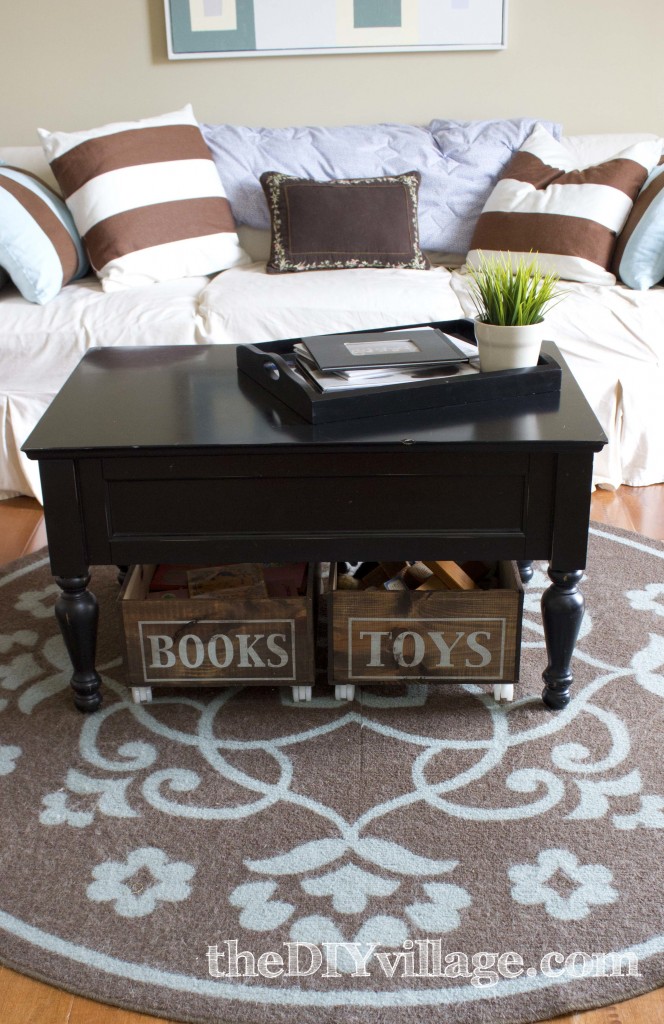 In typical Jacque fashion the wine crates sat under various items in our home unfinished for almost a year.  But since I have made a personal resolution to complete all of my little projects before I can bring anything new in I decided it was time to give the wine crates their much needed makeover.  I guess that means I need to look into how to make a cork board with wine corks and an old window … since we have a few of those floating around as well!
I started off with the raw wooden wine crates.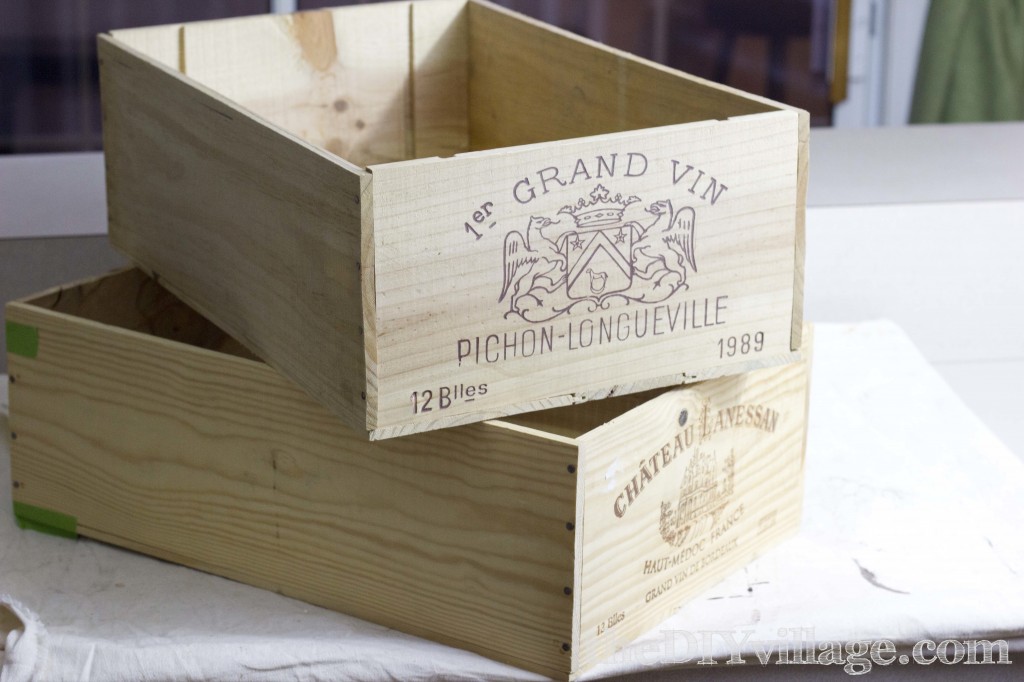 And created vinyl stencils for what I wanted on the front (back) of the wine crates.  I used the same techniques as I used in my vintage industrial numbered bar stools and monogrammed jewelry box and applied the vinyl to the box. (also for the paint and stain)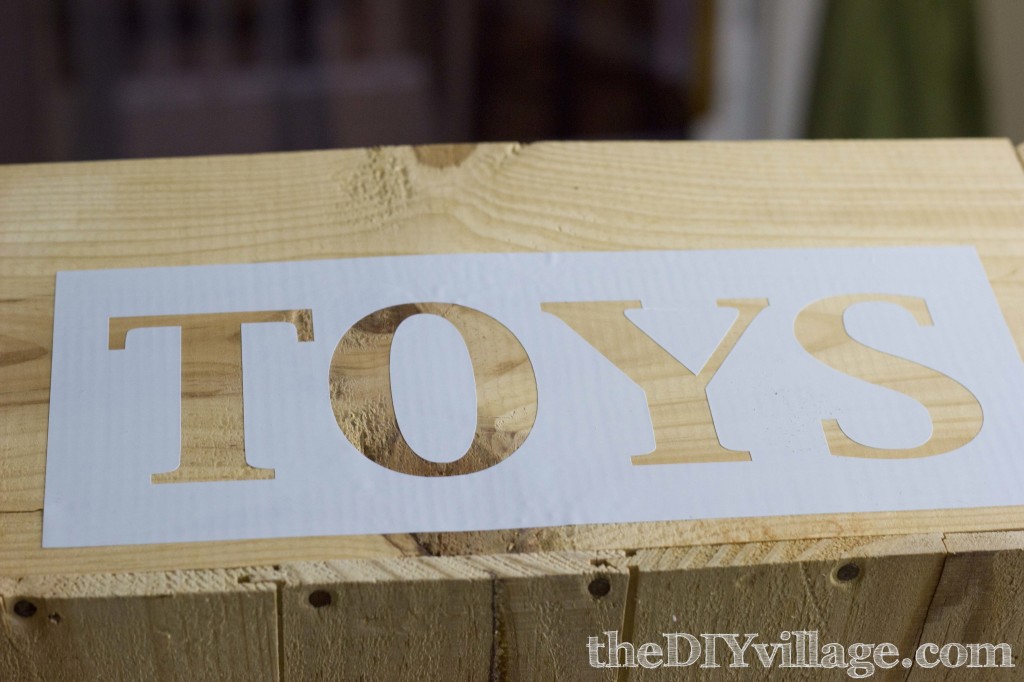 I wanted to create an additional border so instead of using more vinyl I used some painters tape to create a border on the wine crates.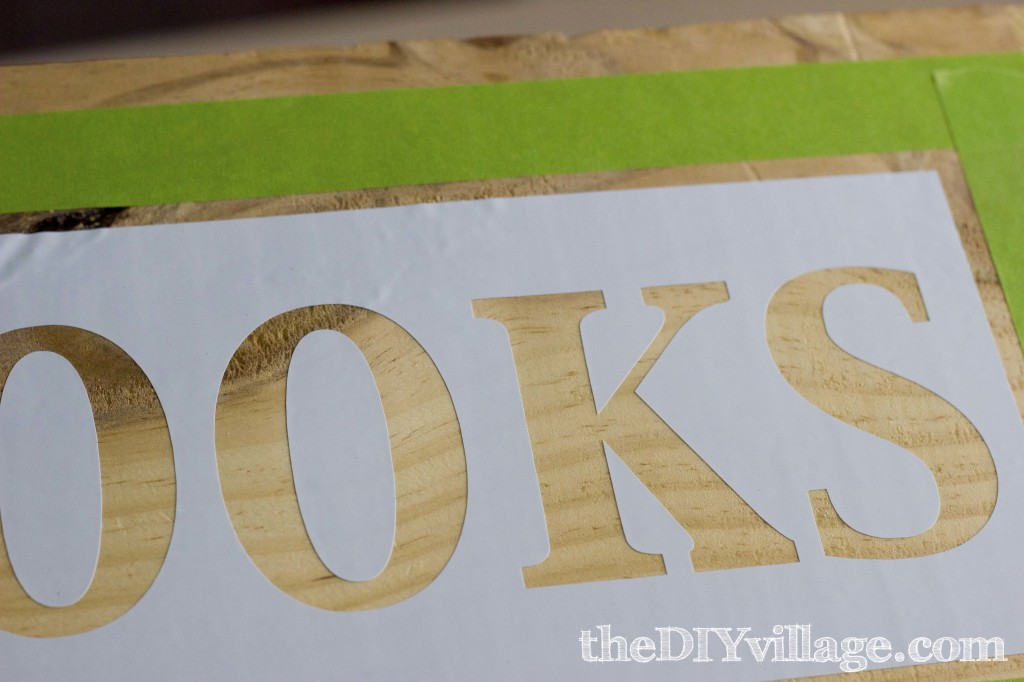 Before I went any further with paint or stain I went ahead and pre-drilled the holes for the casters that I am putting on the wine crates.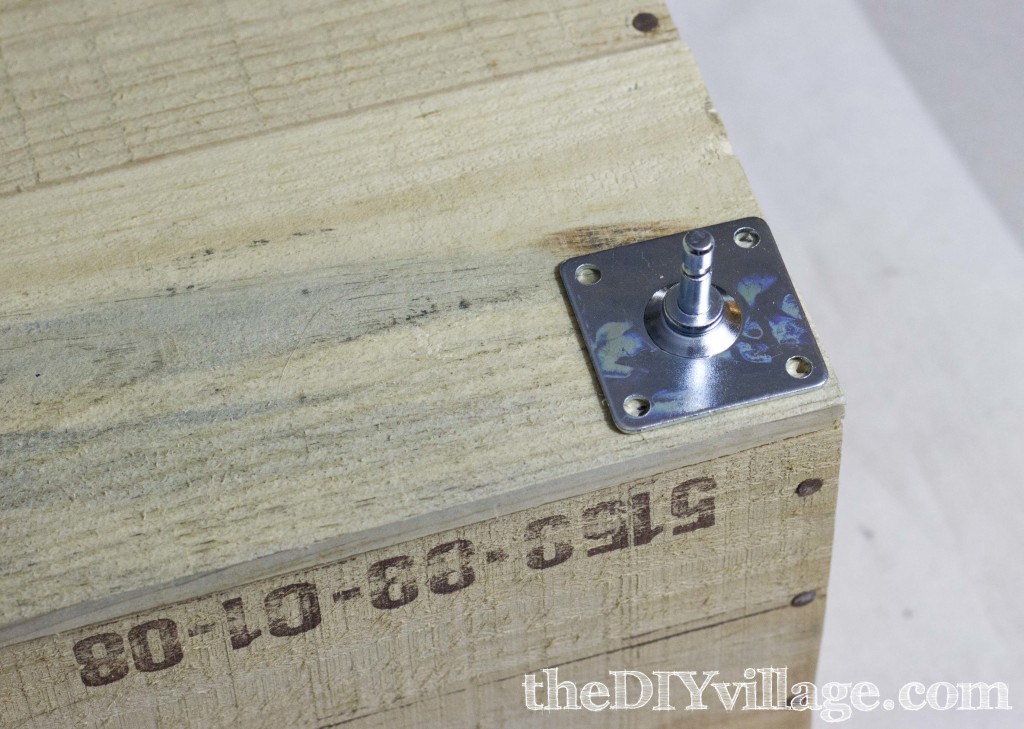 I chose casters from IKEA, they are very sturdy and very inexpensive.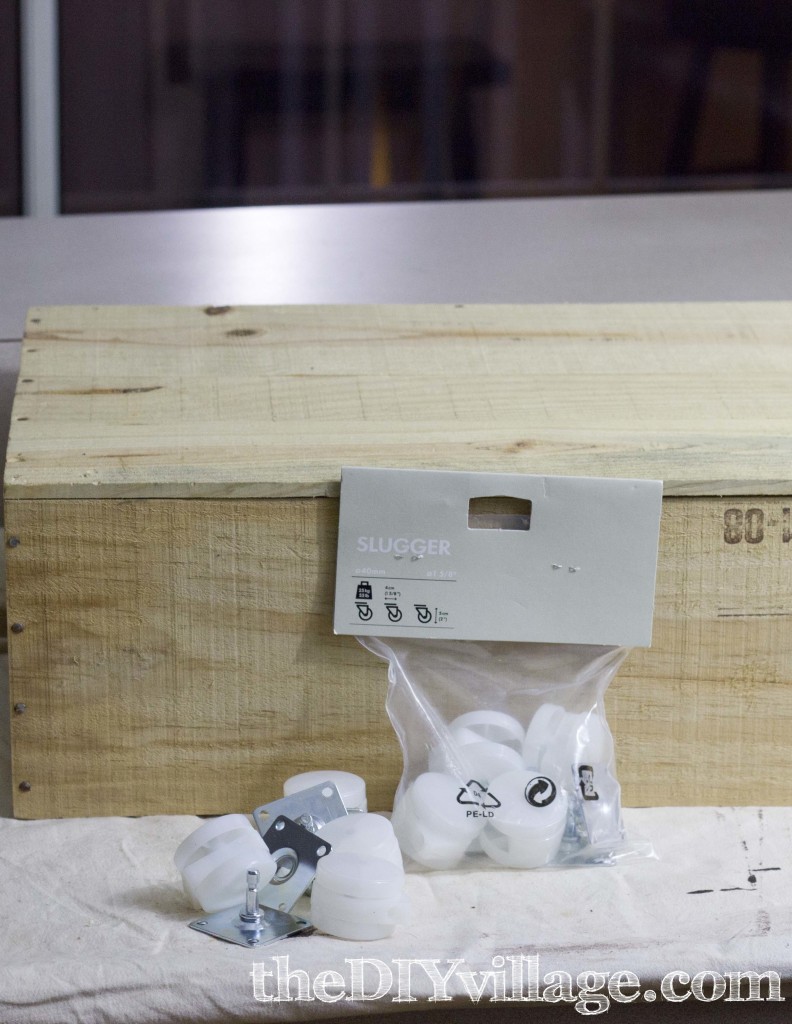 Once the holes are drilled your wine crates are ready for latex paint and then a nice coat of Minwax Gel Stain – Walnut.  Once the stain is dry you can put a coat of Polycrylic to protect the finish on the wine crates.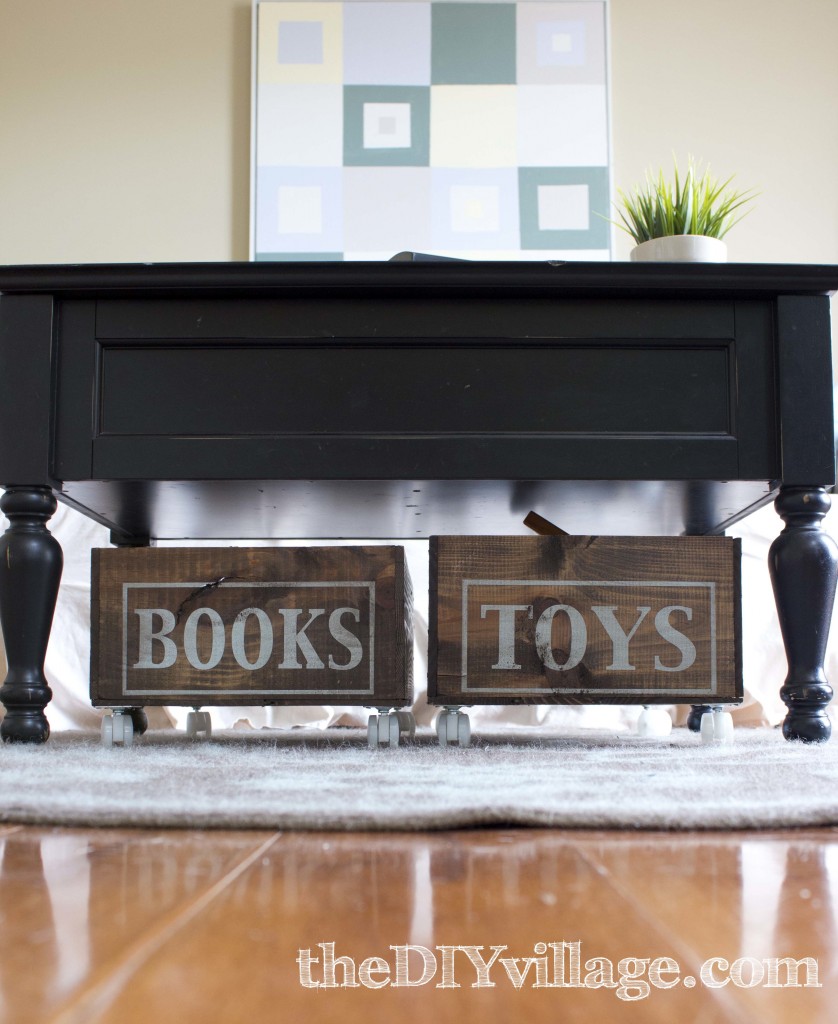 The wine crates are the perfect hight to roll under a coffee table and get out of the way!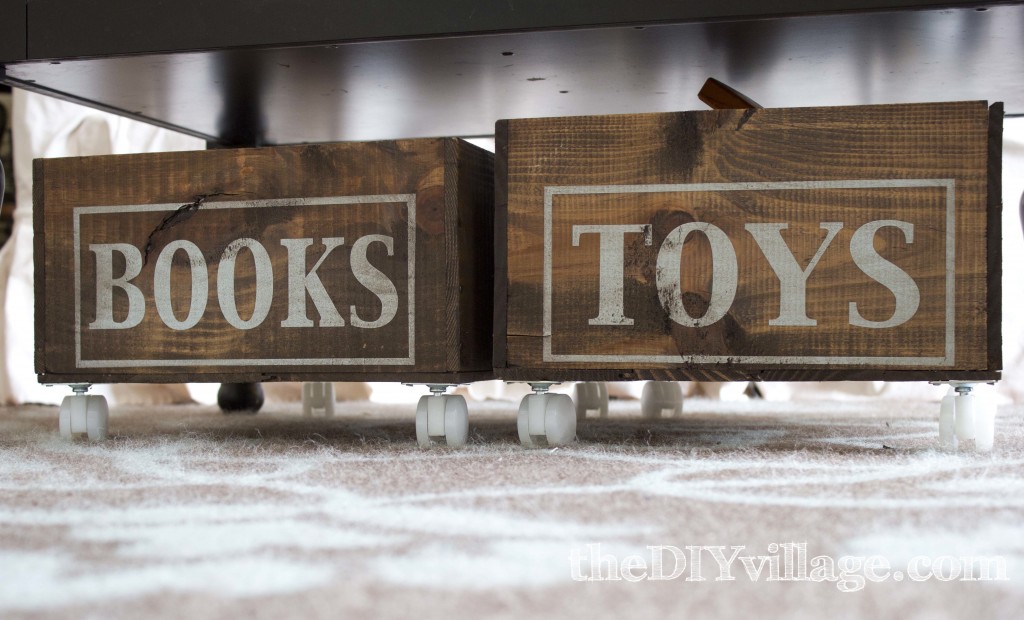 The storage wine crates would be perfect for use storage under beds.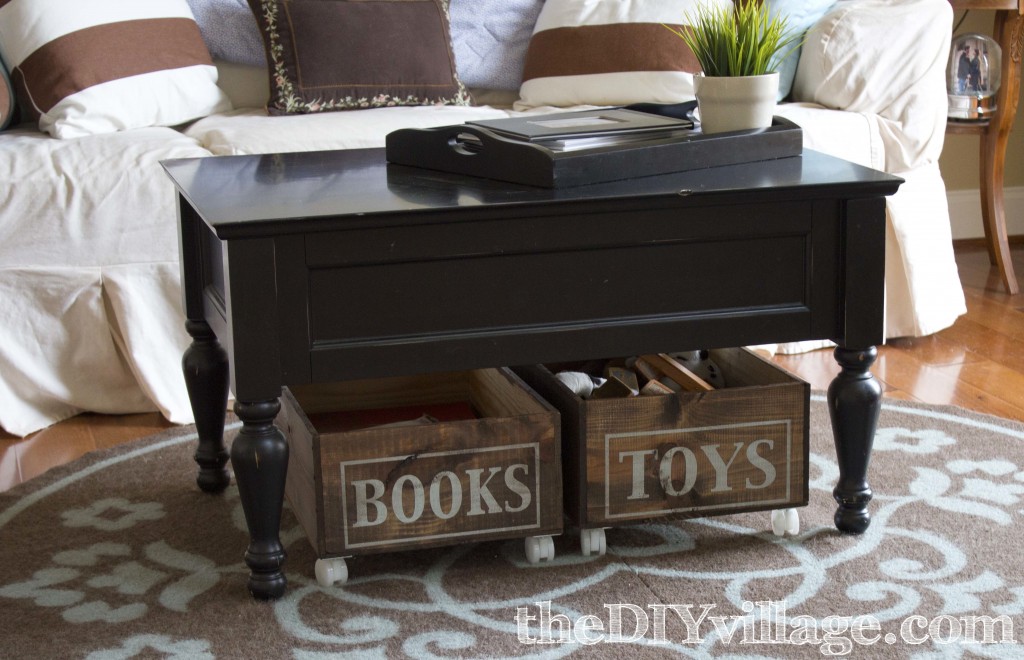 Who said toy storage couldn't be fashionable? And who knew wine was so versatile?
**This post contains affiliate links**