Continuing on our home tour I give you our kitchen! Our kitchen is one of the most photographed rooms in our house, but I'm sure you already knew that! This room has incredible lighting not to mention open and spacious!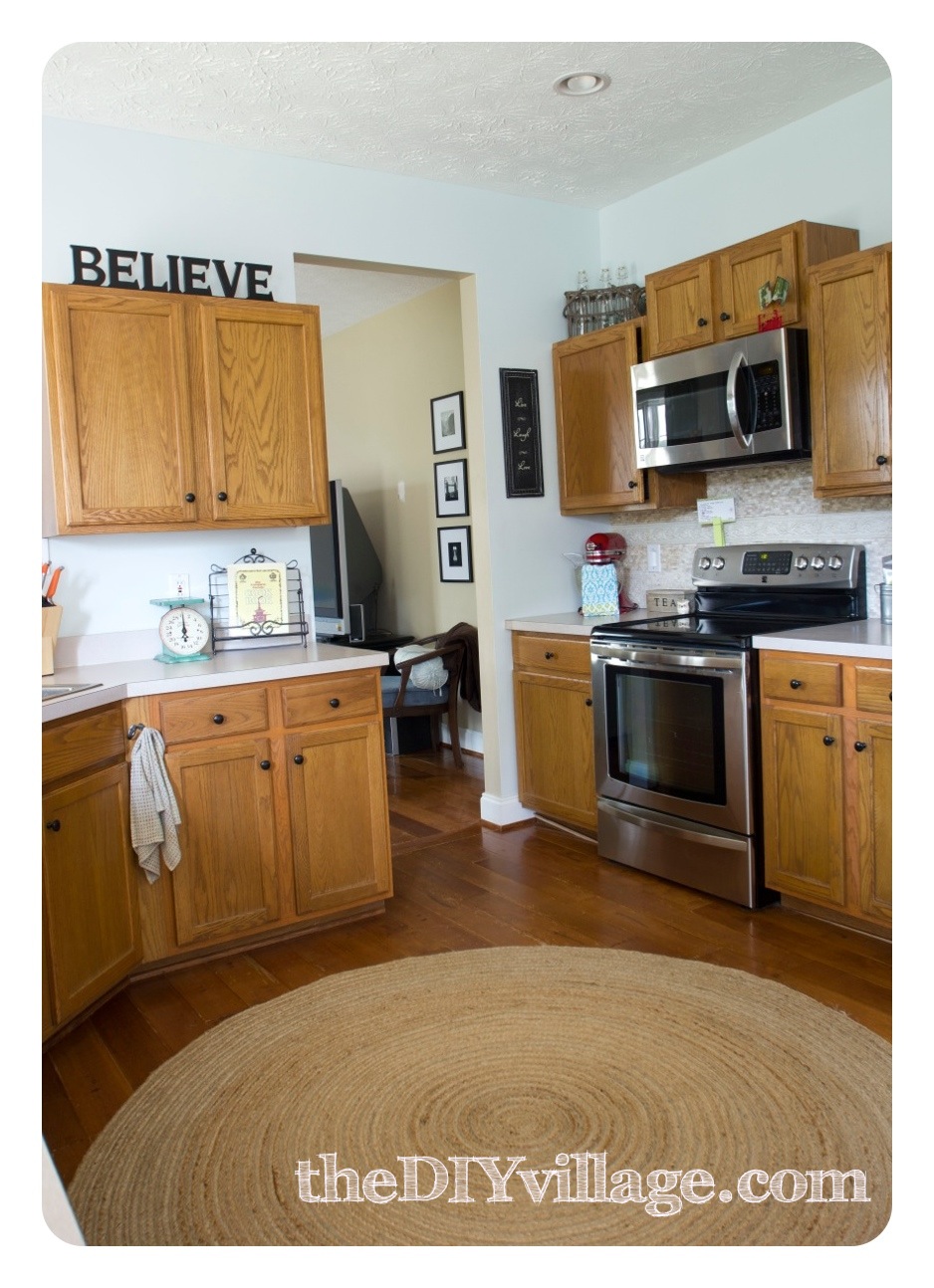 To date we have only done little things here and there in our kitchen with big plans on the horizon. The counter tops are not our favorite not to mention the stains on them from the previous owners. I love that we have wood cabinets but think they blend into the floors too much.
 We also Fenway proofed my new rug.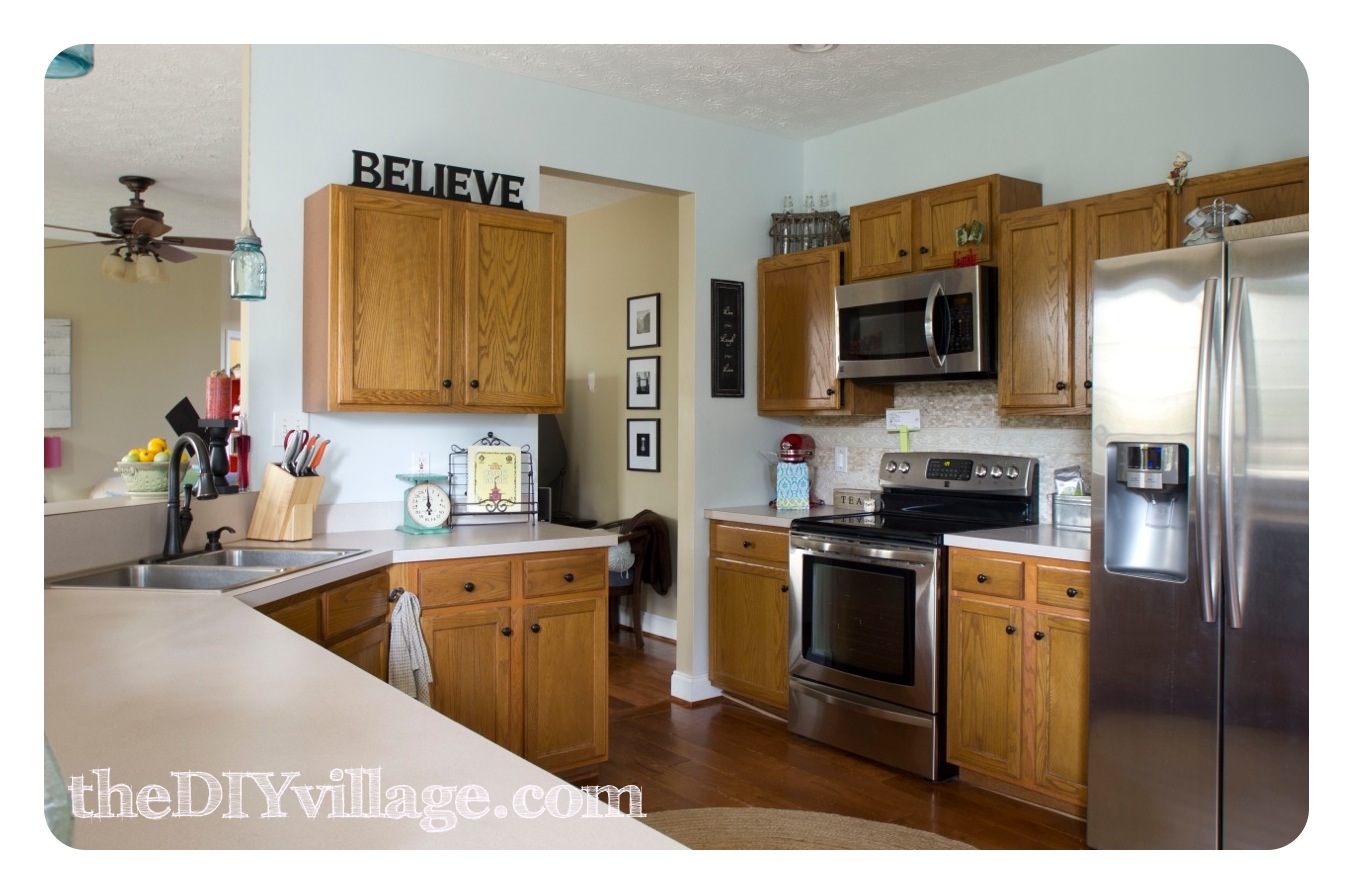 Added a split faced travertine tile backsplash (you may have seen over at Pretty Handy Girl). Installed a new (to us anyway) deeper sink with awesome faucet!
But by far our favorite addition to our kitchen have been our ball jar pendant lights over our kitchen island.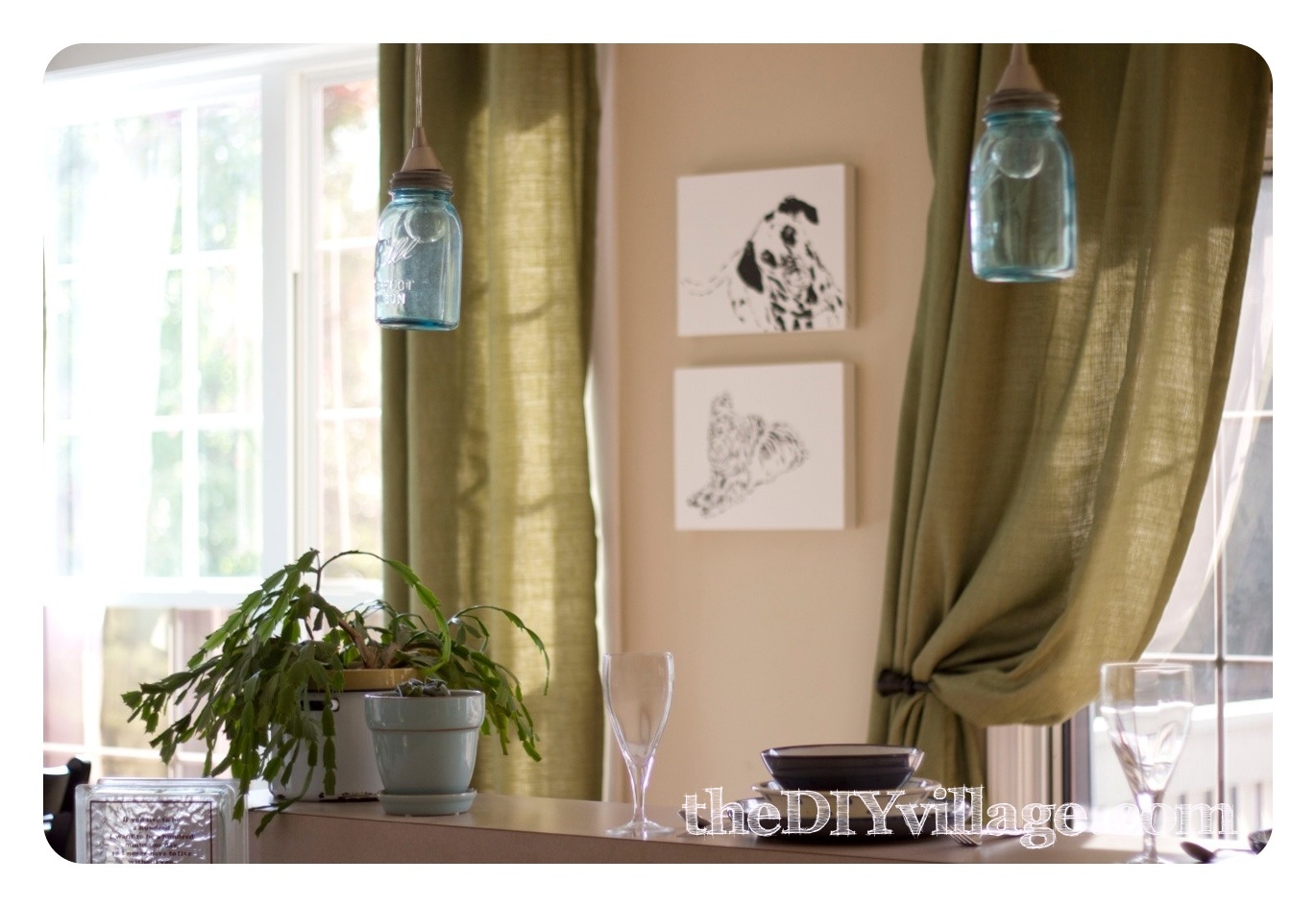 They give of a nice clean glow at night, not blue like I had been afraid of at first.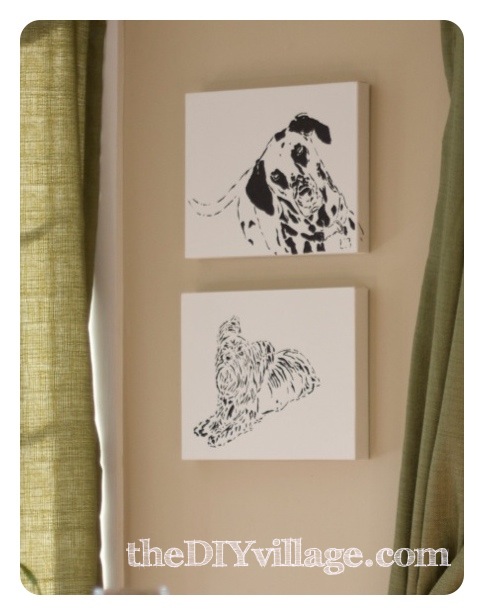 The only art in our kitchen are two canvas's I painted of our dogs. When you don't have kids this is what happens folks! Well that and with all the windows in our kitchen actual wall space is very limited.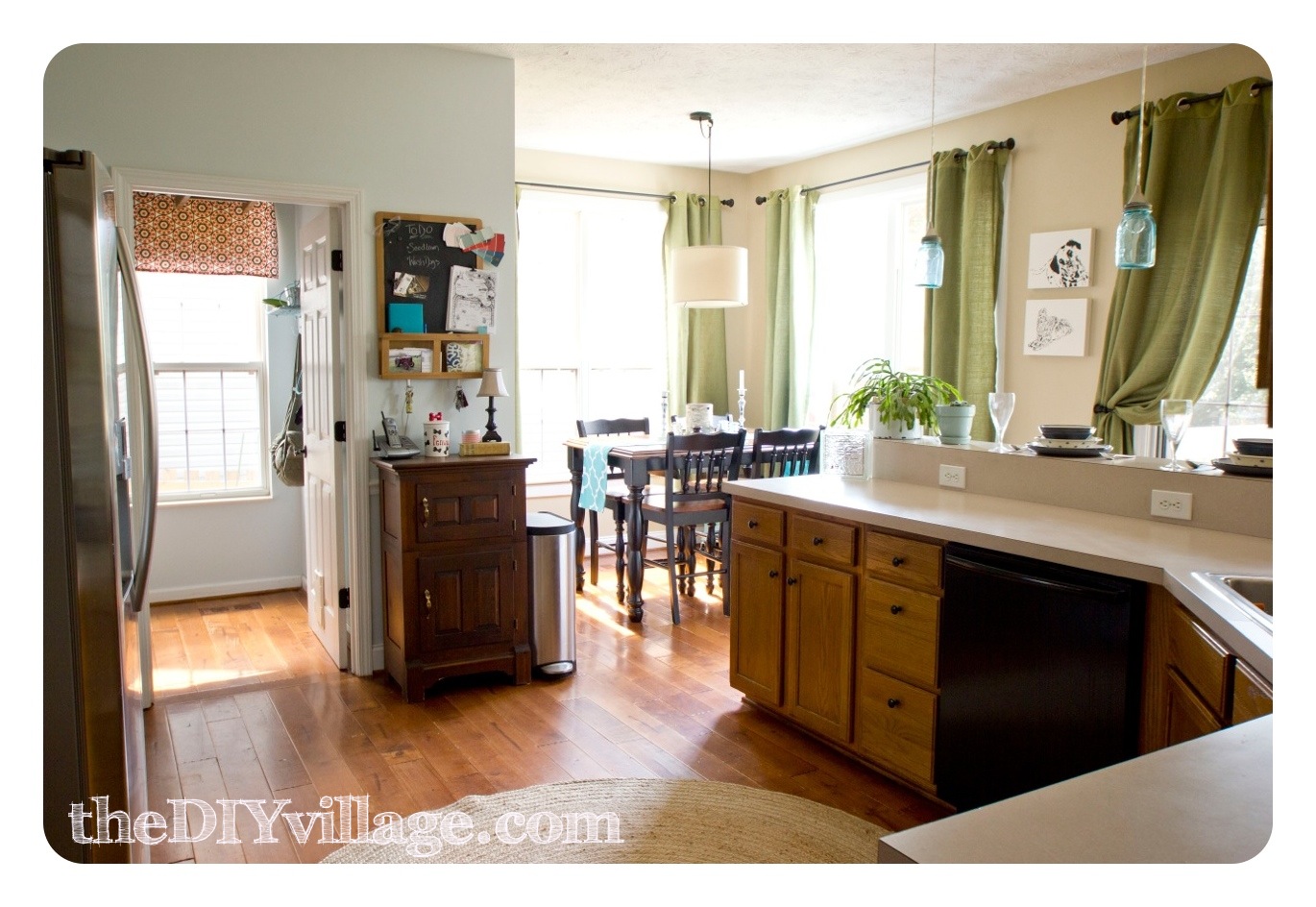 When you enter our kitchen from the family room you get a great view of the entire kitchen including our laundry room. We use a chalk board from IKEA as our central station and an old Ice box my father made wayyy back when serves as a mail landing spot and holds all of our booze fruit juice.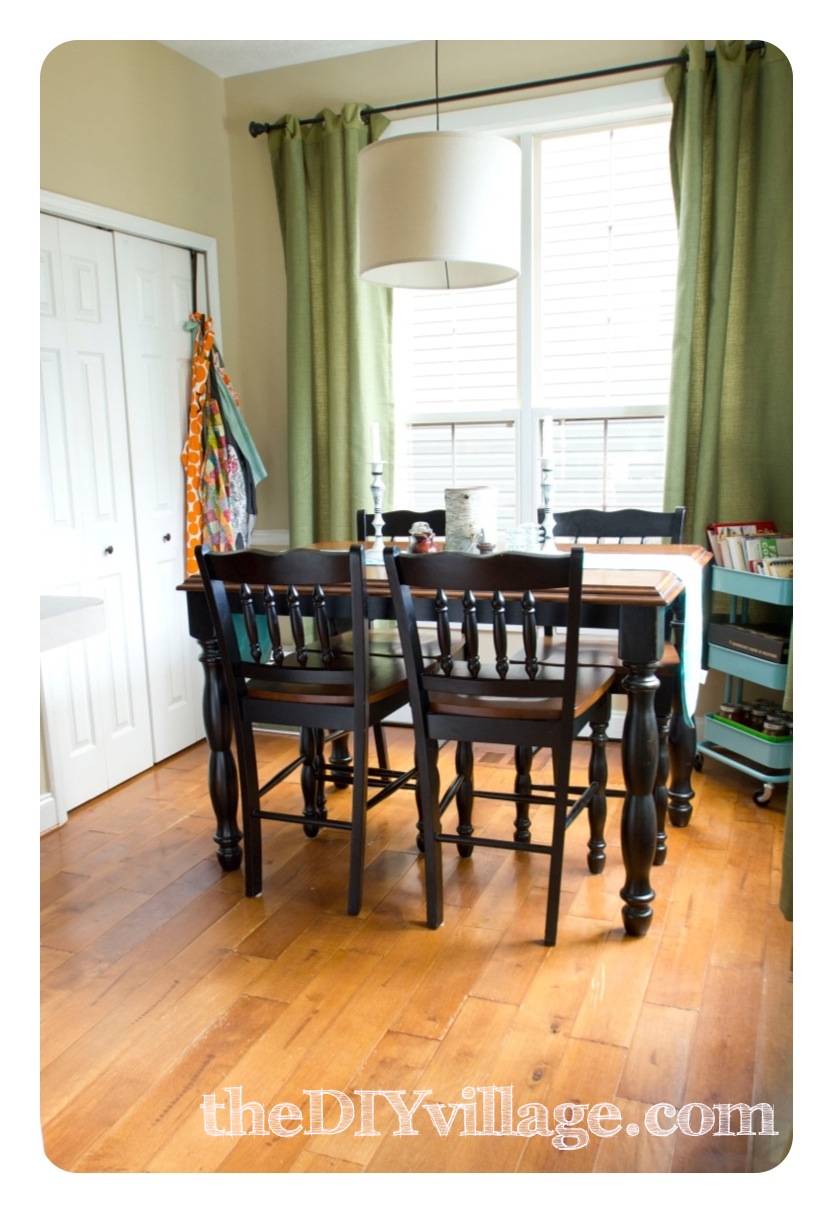 We picked up our kitchen table a few years ago at Ashley furniture. Thus began my love of paint and stain! The light fixture the previous owners had installed was not our taste at all. After some mild nagging coaxing I was able to get Matt to agree to buying a light kit at World Market and installing a shade. The best part about this light fixture is that it cost us under $ 25.00 so if we decide we want to change it or replace it, I can do so without losing any sleep!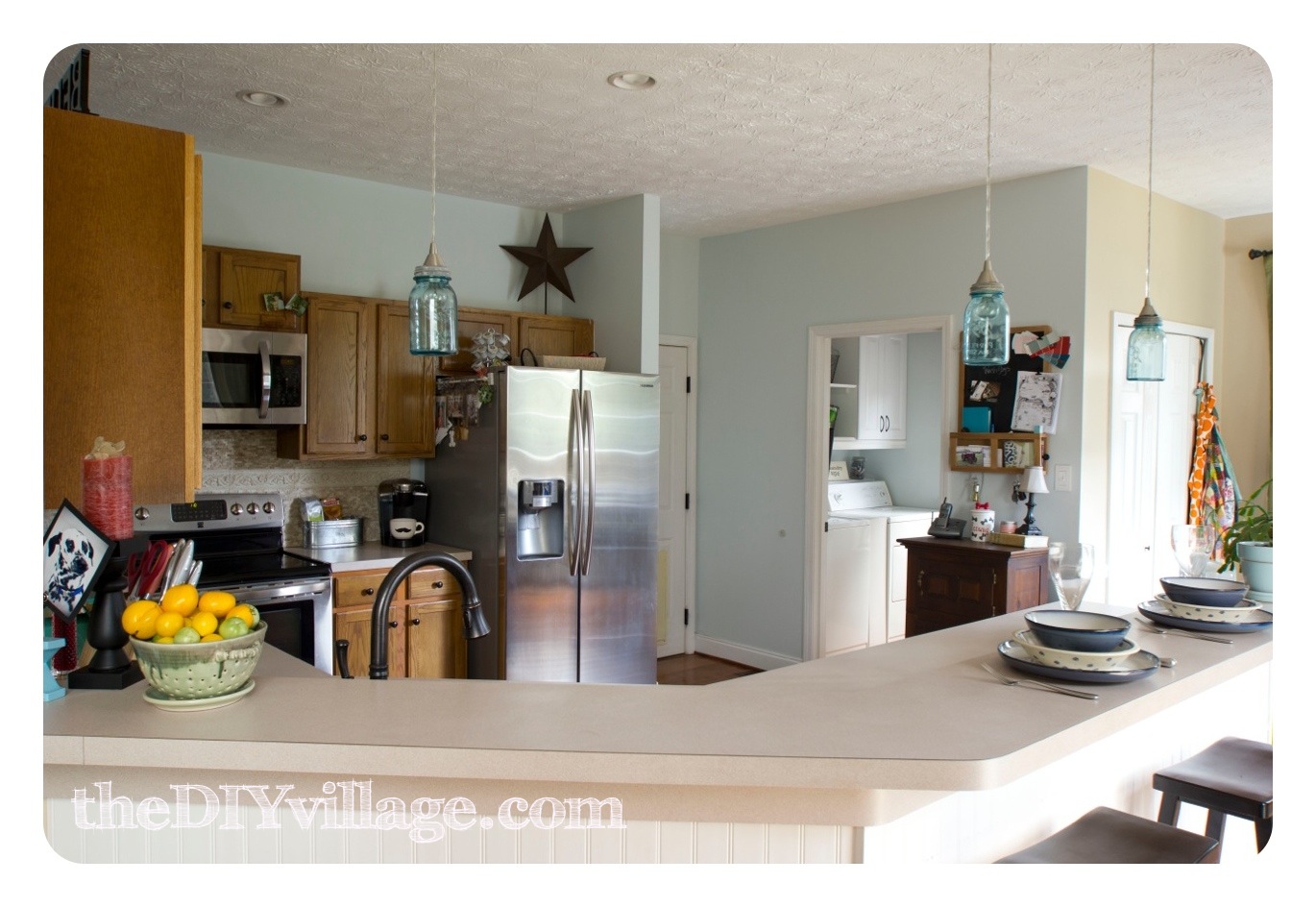 Thanks for touring our kitchen today! We really lucked out when we bought this house, I mean seriously did you see those floors?!? We have a few more things to work on (like getting rid of the child sized dog door to our garage … ) and GRAND ideas listed on our honey-do list for this room! Keep on a lookout for new projects in here!
What's your favorite room in your home?