Being DIY/crafters we often run into situations where people have old furniture that they just "knew" we could do something with.
More often that not this turns into a garage FULL of pieces I have NO clue what to do with!
So when life gives you lemons (aka furniture you have no clue what to do with) you make lemonade (aka Dog Bowl Chairs).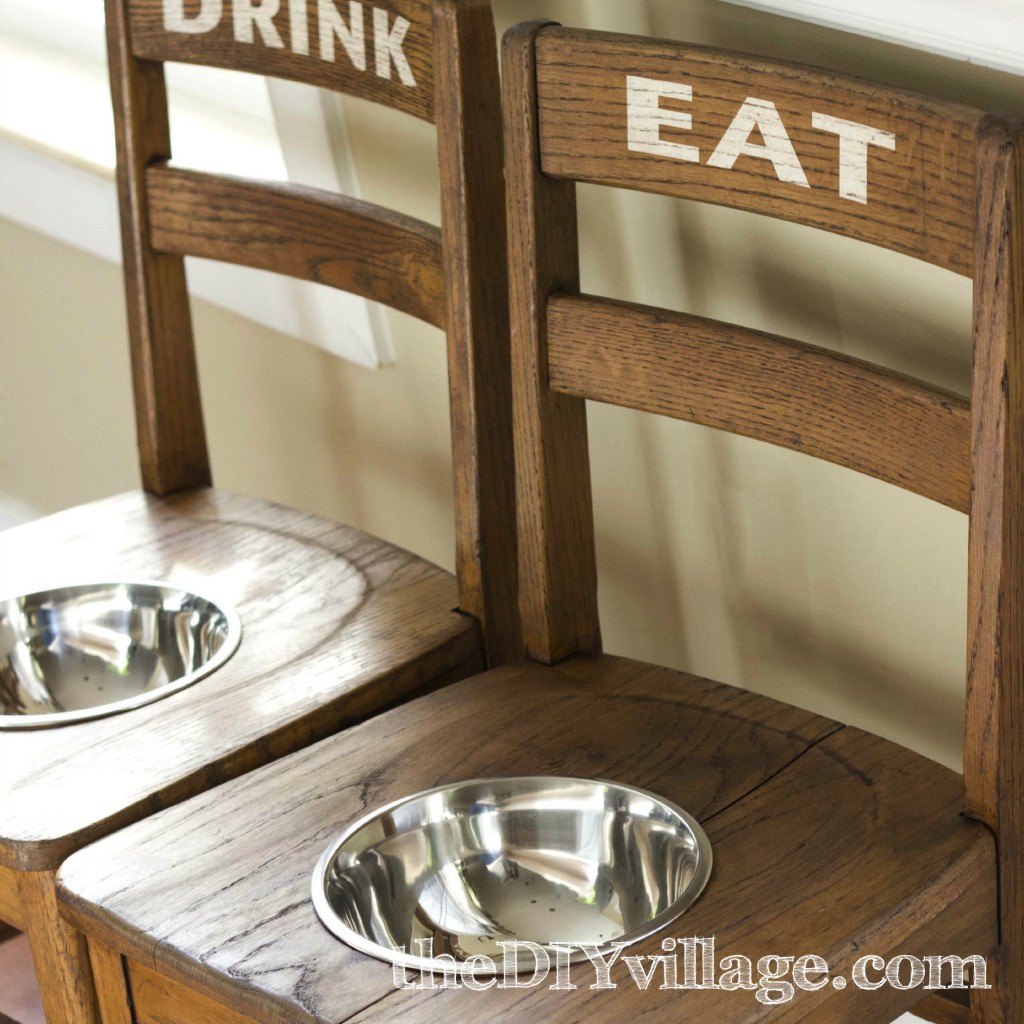 Right after we were given 4 old school chairs we quickly primed two of them.
The other two were not suitable for sitting, one had a cracked seat (ouch) and the other was missing a side support.
I was getting ready to load them into my car to take them to the ReStore when my sister mentioned that Bailey (her collie) would really love a raised feeding station.
And thus began the idea of the diy dog bowl chairs using old chairs.
Since I had the idea one would think I jumped right on that.  Well I didn't I bought the bowls and they sat for 6 months to be exact.
That is until I got my newest most awesomest toy in the world, my Silhouette.
Talk about fun, no more excuses time to get these chairs done and get them to some use rather than collecting dust in the garage!
Before you get started with any cutting you will want to sand down your chairs, basically knock the finish down, and remove any oils that might prevent you from staining the chairs.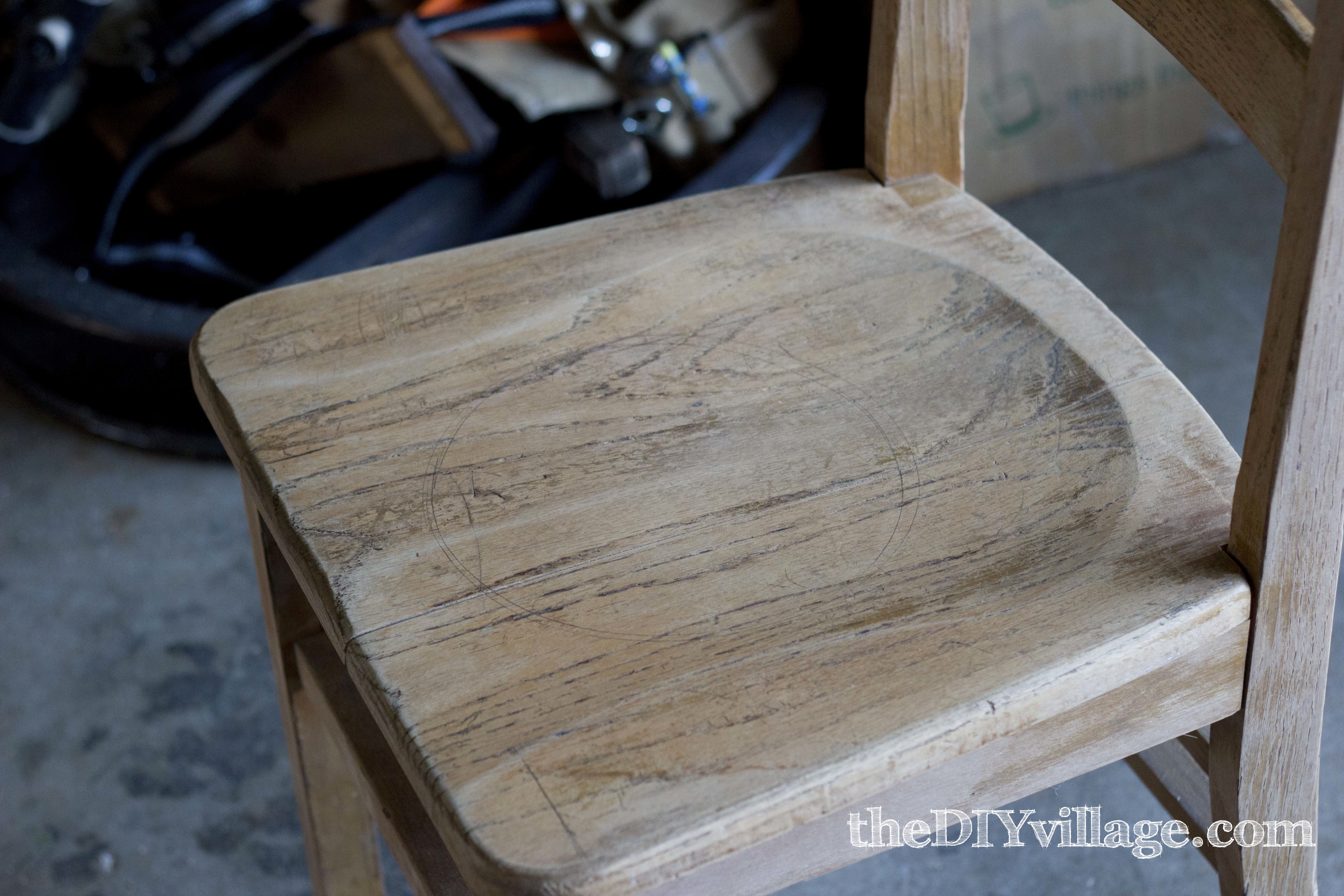 I used the dog bowl (aka mixing bowl from Walgreens) as my pattern and then drew a second circle just inside the first one.
The 2nd circle will be my cutting circle, this space will create a lip for the bowl to rest on, instead of falling through!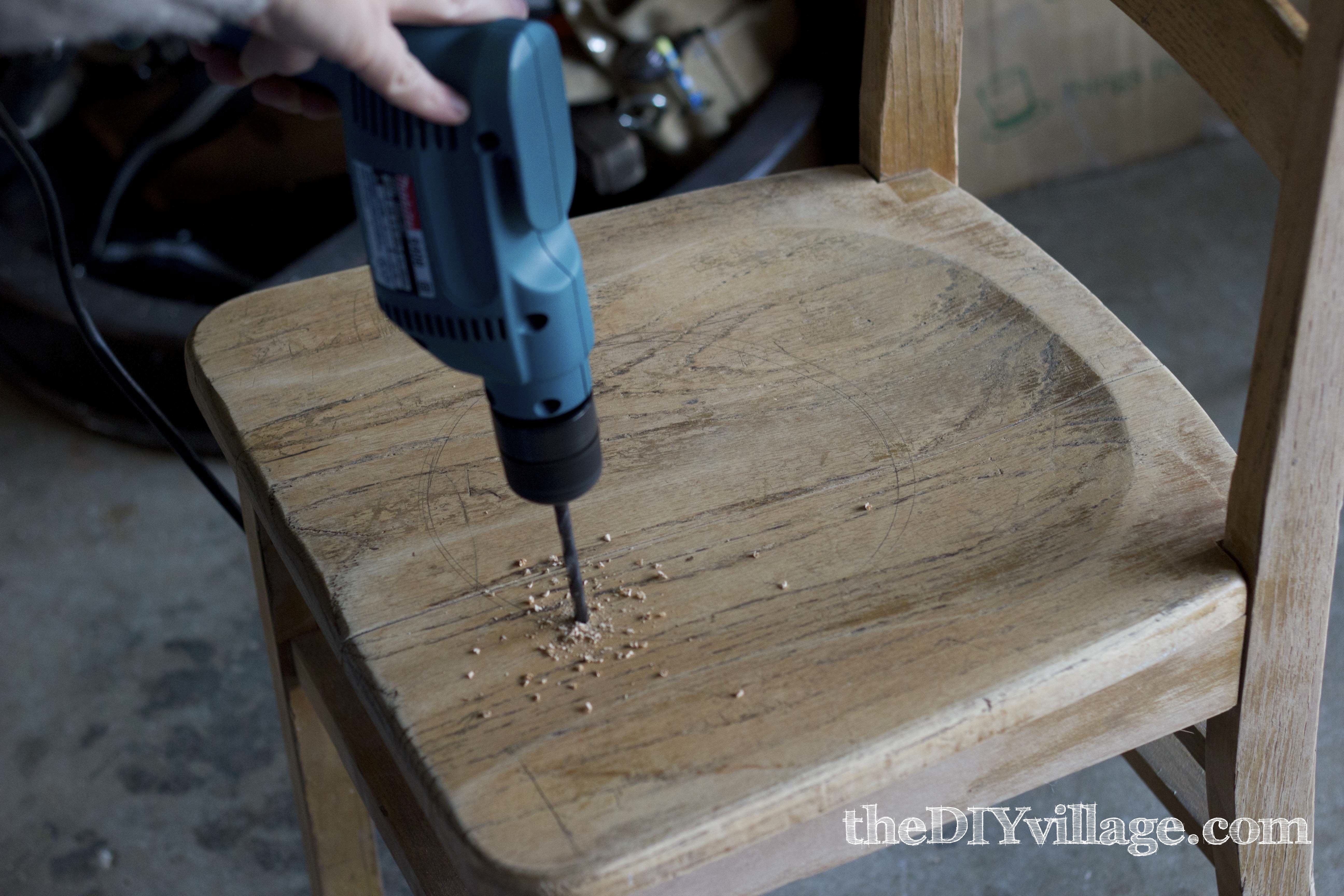 With your circle drawn you can drill your starter hole.
The starter hole needs to be wide enough to allow for your jig saw blade.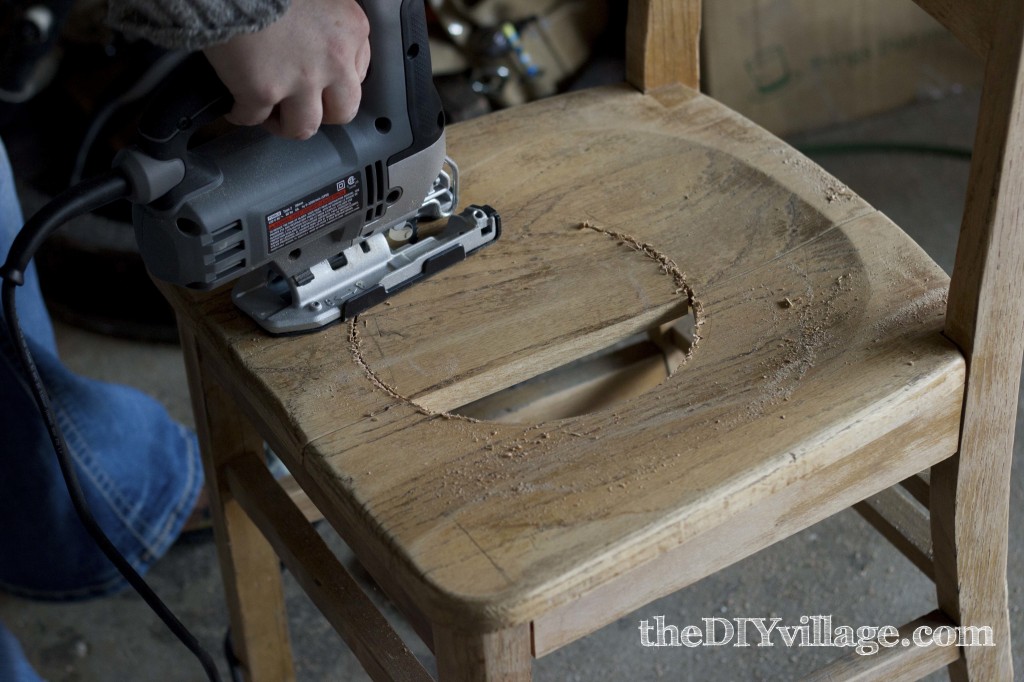 Use the starter hole to insert the bit and cut your circle with the Jig Saw using the inside line.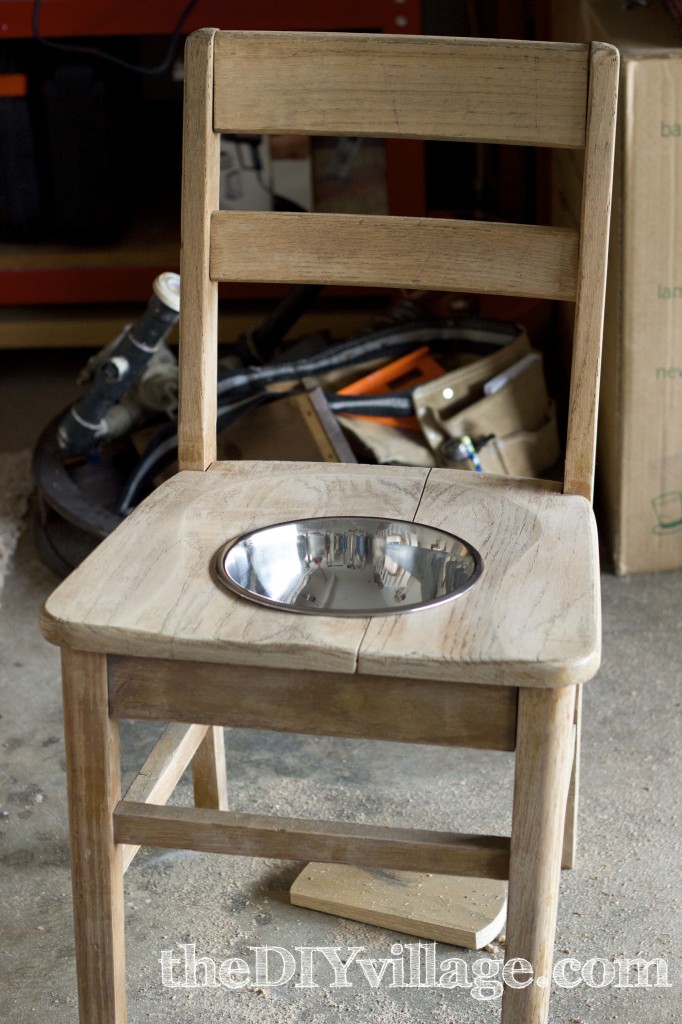 Before you put your jig saw away make and do a dry fit of the bowl.
If the hole is too small do another cut.
 It's easier to take away than it is to add back!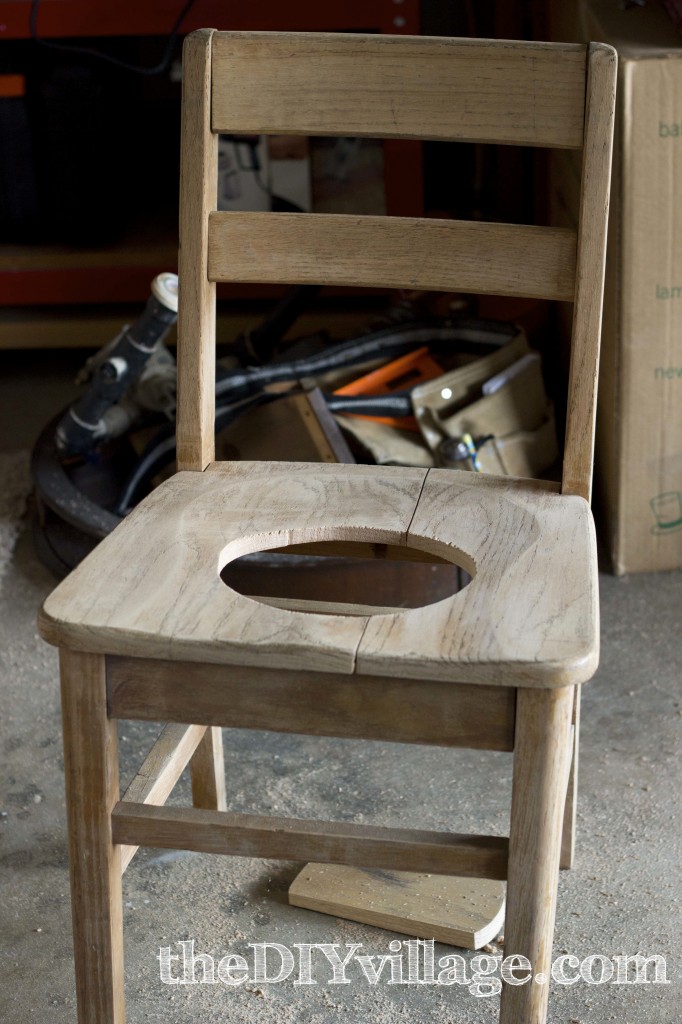 Once your sure the hole is the proper size sand down any rough edges caused by using the Jig Saw.
Your chair is now ready for any word art you might want to add.
And then stain the chairs.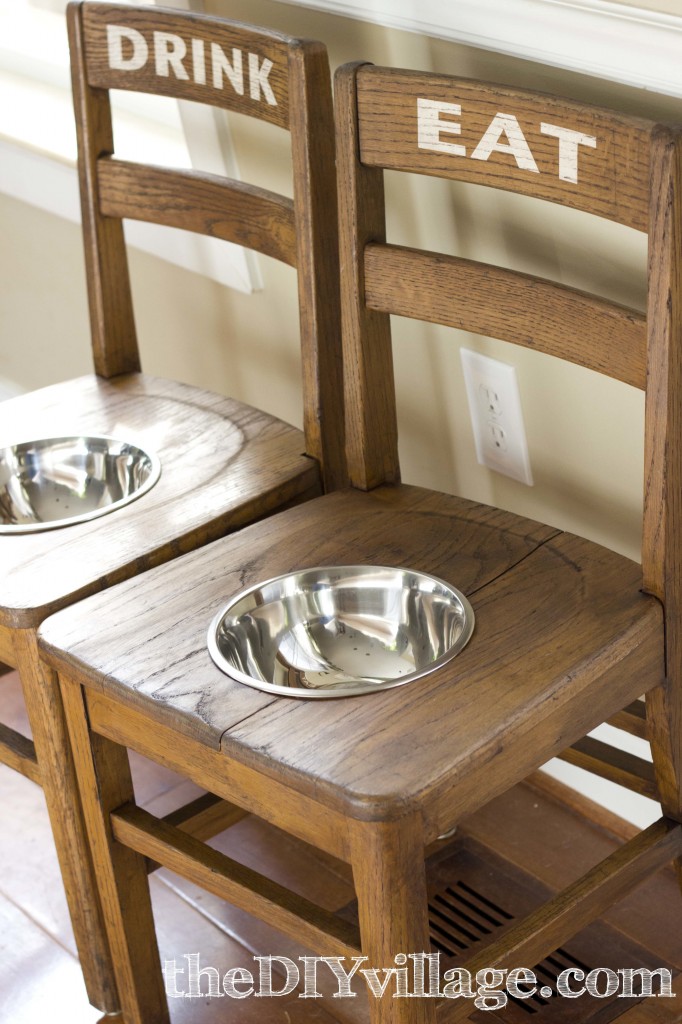 I used the same technique on the chairs as I did on my Industrial Bar Stools & Monogrammed Jewelry Box.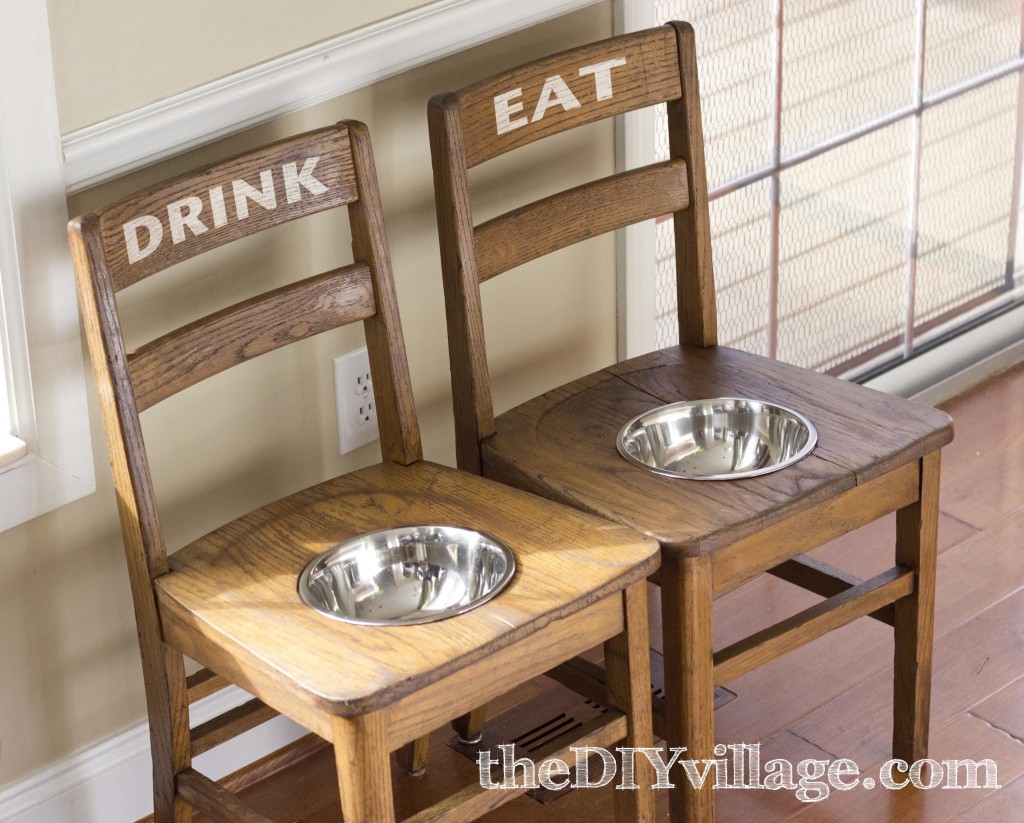 Once the stain has cured the proper amount of time, I recommend finishing the chairs with a clear protective finish like
Minwax Helmsman Spar Urethane Satin Finish.
This particular finish comes in cans for brush on and also in a spray can.
Whichever you prefer.
This will provide a hard durable finish that will stand up to even the most slobbery big dog!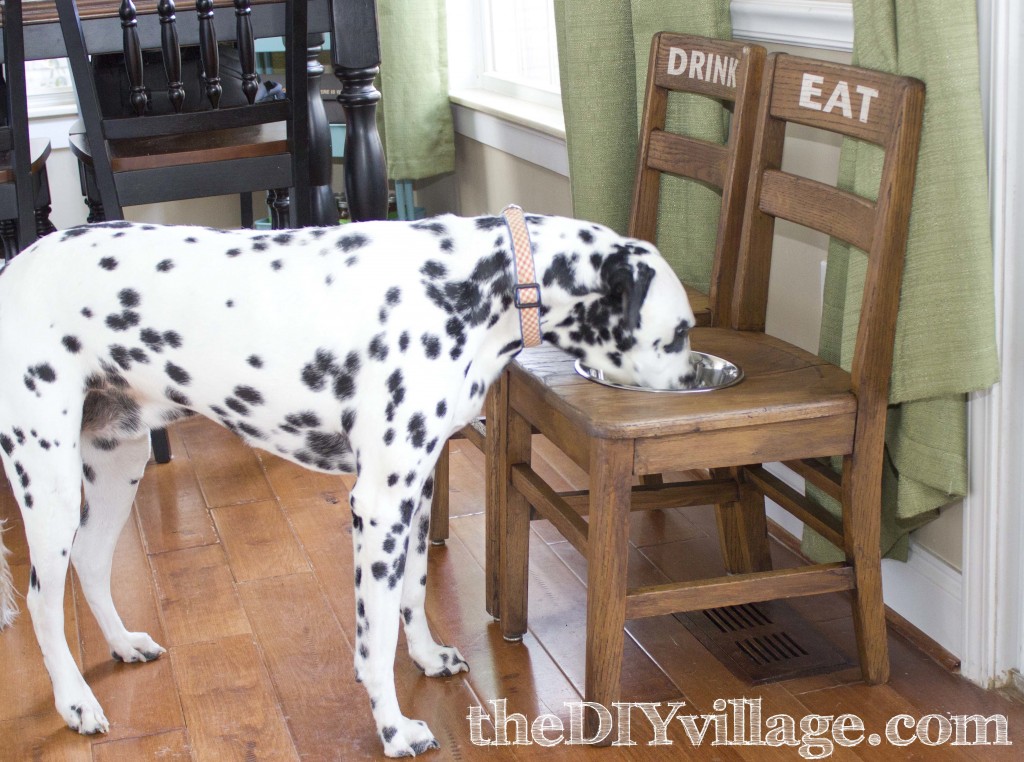 And for those of you wondering if a dog would actually eat out of one of these elevated dog bowl contraptions …  Yes they will!
This post has been Fenway Approved – 4 paws up!