We have a kitchen pantry dilemma on our hands.
It didn't start out that way but quickly turned into one.
But before I get into all of that, I'm going to start at the beginning.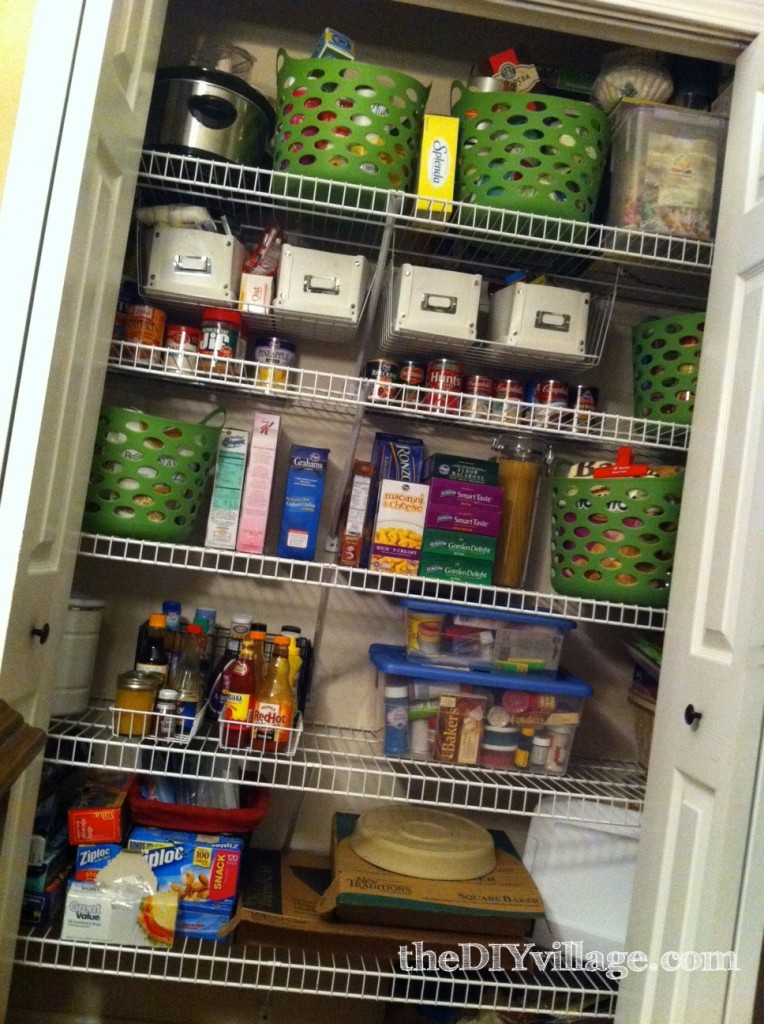 Here's our pantry right after I "Dollar Tree" organized it, everything in it's special place.
Complete with hanging shelves, colorful baskets, and cute boxes.
Just perfect … well kinda.
The kitchen pantry is pretty standard.
Bi-fold doors wire shelves and one major issue …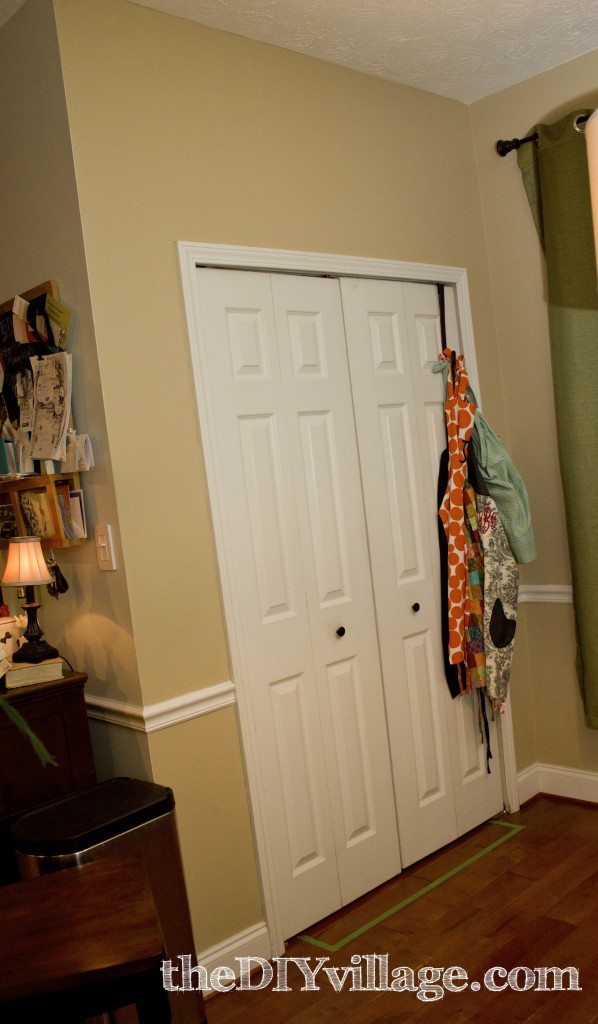 Two feett of unusable space!
To be exact it's 64″ x 24″ of wasted space.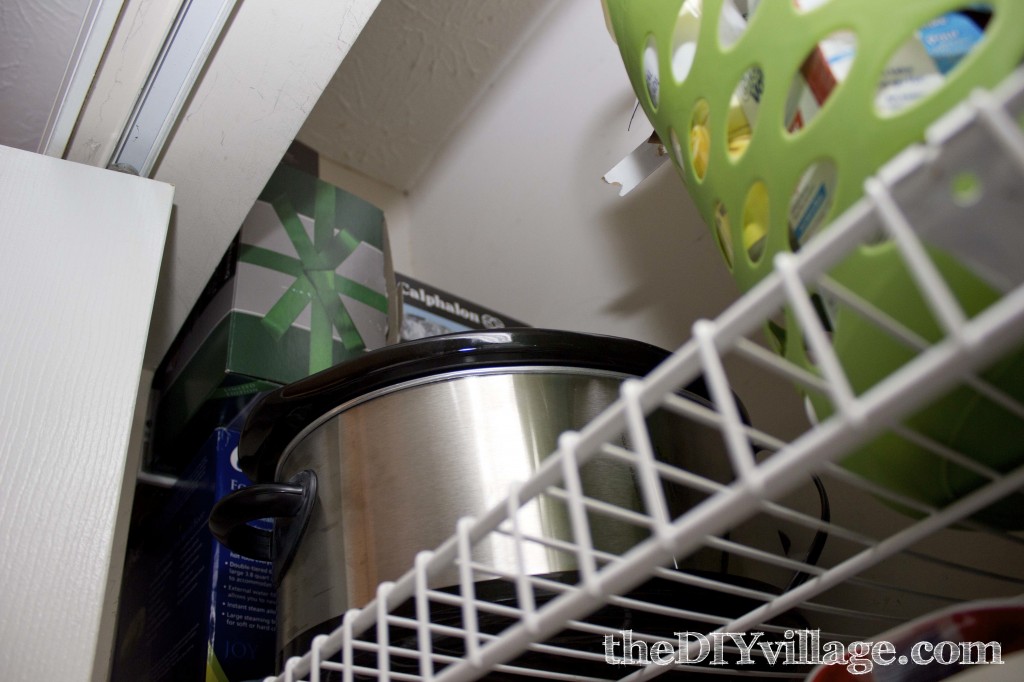 Don't you just love how I have everything stacked as high as I can possibly get it on the top shelf?
So impractical, not only was it nearly impossible to get half of the stuff out, I totally forgot about the other half.
To whoever got us the ice bucket as a wedding present, Thank you and we are sorry it got pushed to the back corner.
(Nobody puts Baby in the Corner!)
So you see our kitchen pantry has been a real annoyance for us since the day we moved into this house.
Fast forward to this past fall we were asked if we would be interested in getting Matt's Great Grandfather's antique Hoosier Cabinet.
After a few measurements from his cousin I worked up a drawing and showed Matt.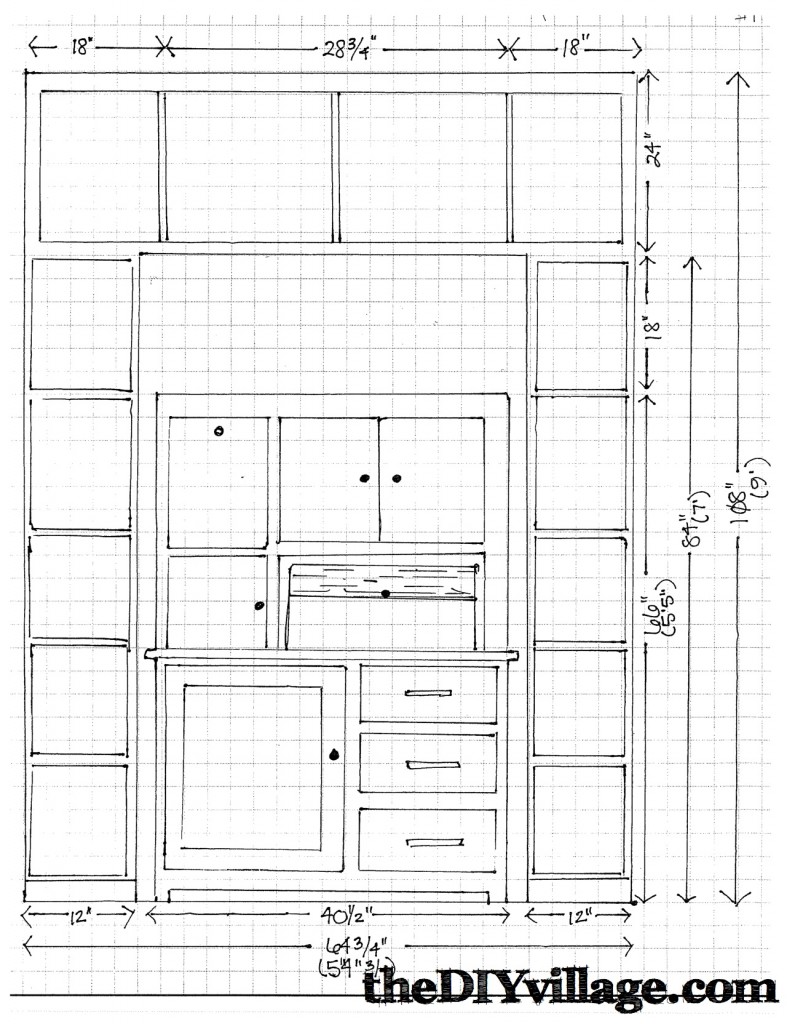 If we cut out the entire kitchen pantry from floor to ceiling wall to wall, I could get two 12″ cabinets a 24″ deep upper and still have a nice space to slide the hoosier into.
Matt liked the idea and started demo … and then we ran into a problem.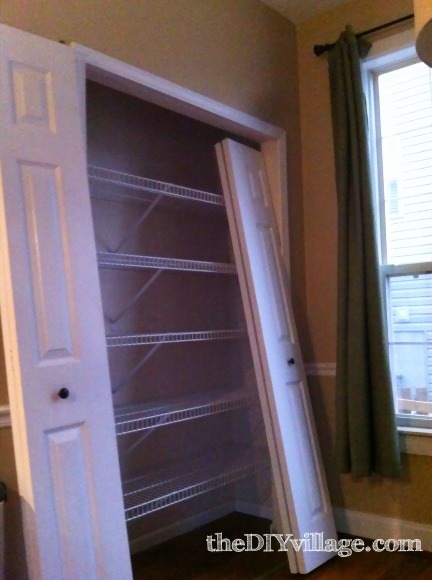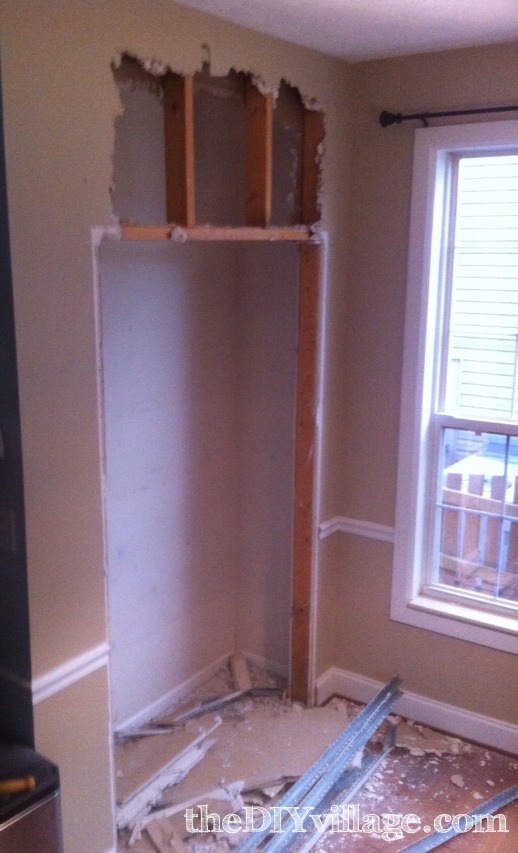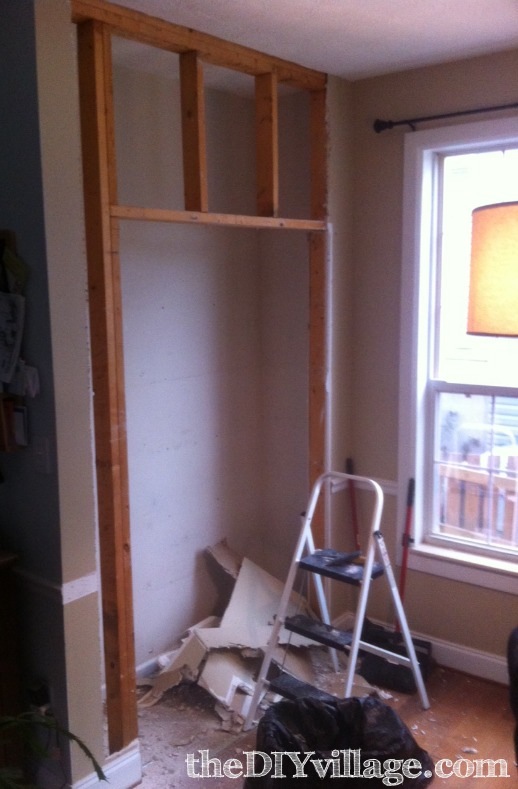 I'm not sure why this was so surprising that we would have an issue in this house, nothing is EVER what we expect it to be!
But we did have a problem.
The pantry area was not framed like I had hoped it would be.
Back to the drawing board.
Drawing #2 allowed for the framing issues but, it would involve more complicated side shelves that would have cut outs to slide back behind the stud frames.
Leaving me with 10″ wide shelves.  10″ may seem adequate but when you still have to account for 1 1/2″ of plywood you really only have an 8.5″ shelf.
I don't know about you, but in my opinion, that is NOT a good use of the space.
As I was showing Matt this drawing, and we decided that the 10″ shelves wouldn't work, I realized that the Hoosier cabinet just wouldn't work as part of the pantry…
Talk about bummed out!
We will find a different place in our home for it, just not where I had dreamed it being!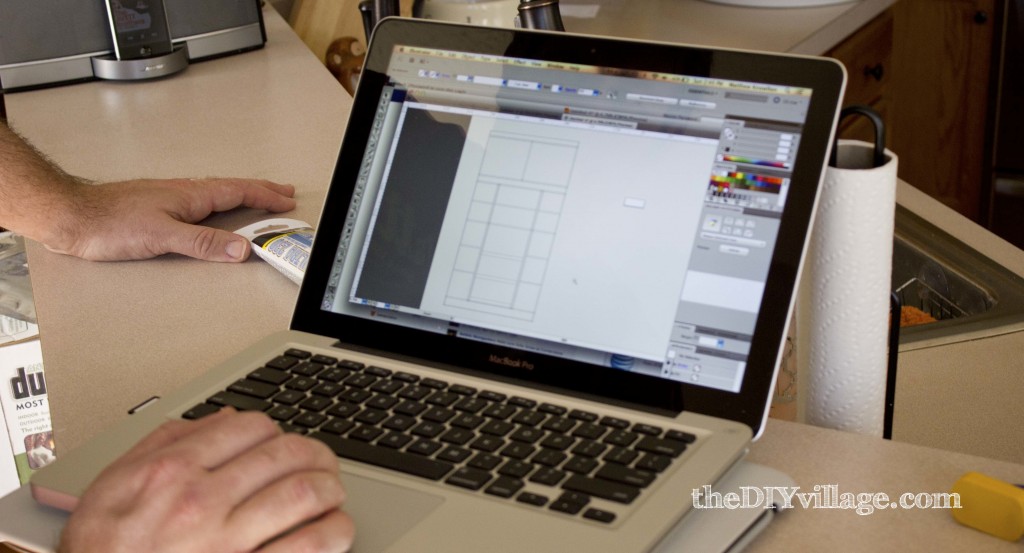 Oh well, back to the drawing board … Stay tuned!

If you haven't seen our complete kitchen head over and check out our Kitchen Tour and new Split Faced Tile Backsplash Matt installed.
Sharing With: