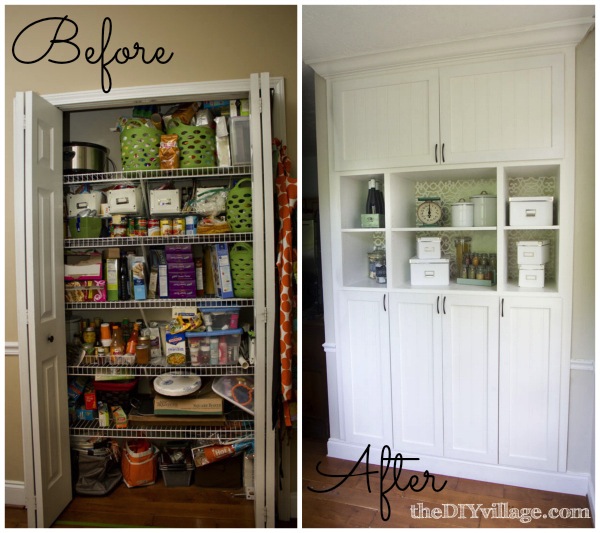 For two years, we did our best to utilize the available space in our kitchen pantry.  But eventually we had enough and moved the pantry renovation to the top of our Never Ending Honey-Do-List!  Jacque came up with a plan to convert the existing pantry into a custom built-in that would fit our growing need for more functional storage.  Jacque even went as far as to draw out a to-scale layout of her new pantry plan…That's when I realized I'd better jump on board or get out of the way, cause this pantry makeover train was about to leave the station!
Thanks to two full time jobs, multiple part time jobs, an abundance of learning opportunities (aka "screwups"), and a general need for human interaction, this pantry renovation took us about two and half months to complete.  But to look at the drastic difference from beginning to end, I can't imagine the amount of money we saved doing it ourselves!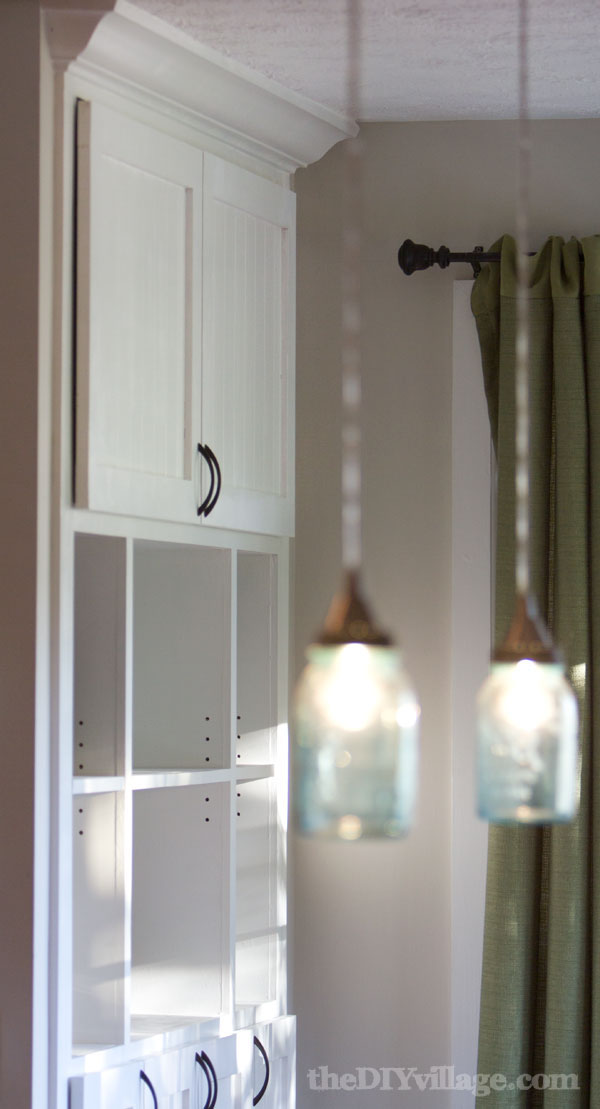 Originally, we had planned on building doors to enclose the entire pantry, but Jacque opted for leaving the mid-level cabinets without doors to help give that area of the kitchen a more "open" feel.  To add a little pop to the open cabinets, Jacque ended up painting a unique cabinet backing using a stencil.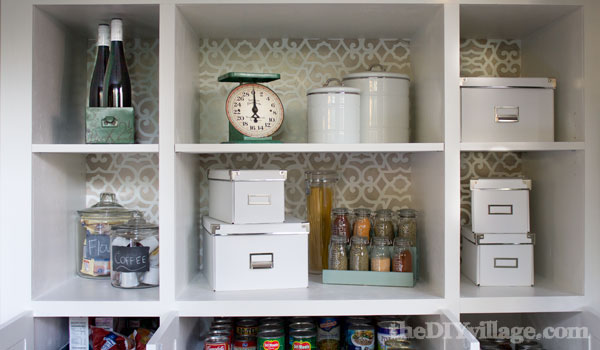 Each pantry door is built out of poplar wood and has an inlayed bead board center.  Jacque wanted to use hinges that would not be visible from the outside of the cabinet, and since we opted for overlay cabinet doors, we chose these Full Overlay Hinges
.  Our friend, Sandra, aka Sawdust Girl, does a great job laying out some hinge options for overlay cabinet doors!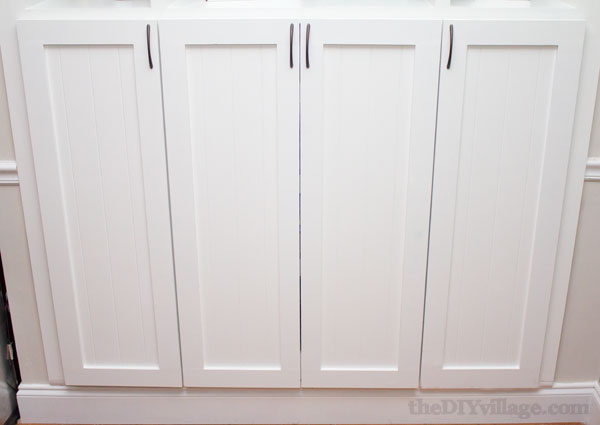 Jokingly, I told Jacque that since we were doing such a "custom" pantry, we ought to add drawer slides to the lower cabinet shelves to make this makeover the envy of all the pantries in the neighborhood….
And that was when I realized, you don't joke with your wife about upgrades to her pantry
.  
As you can probably guess, the next thing I added was…Full Extension Drawer Slides
.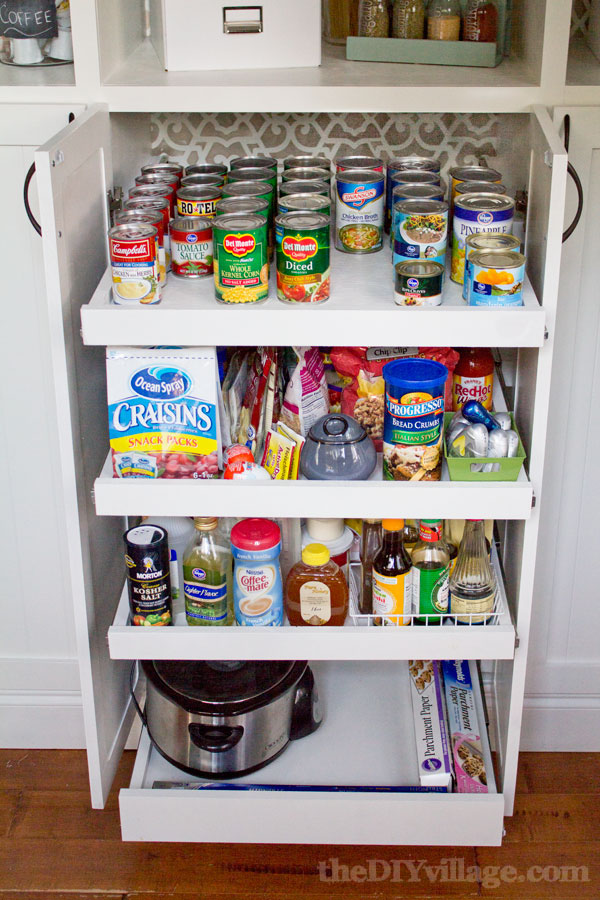 Just in case we need to adjust a shelf height, the outer lower cabinets have two adjustable shelves each.  All three lower cabinets are deep enough to store just about what ever we need to!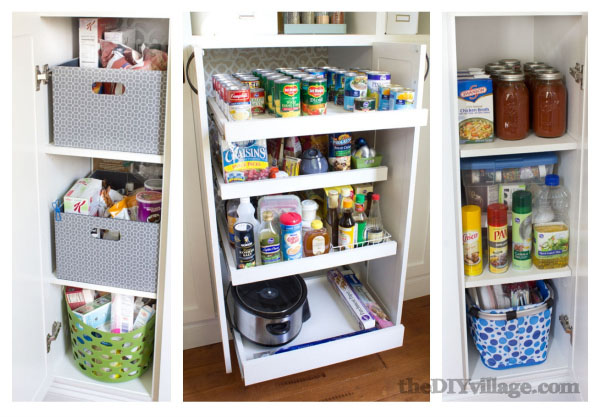 Because the cabinet handles are close to waist height, we wanted to stay away from a cabinet knob that could potentially snag on belt loops or clothes.  So we chose these rustic looking Oil-Rubbed Bronze Cabinet Handles.

(They are belt loop friendly!)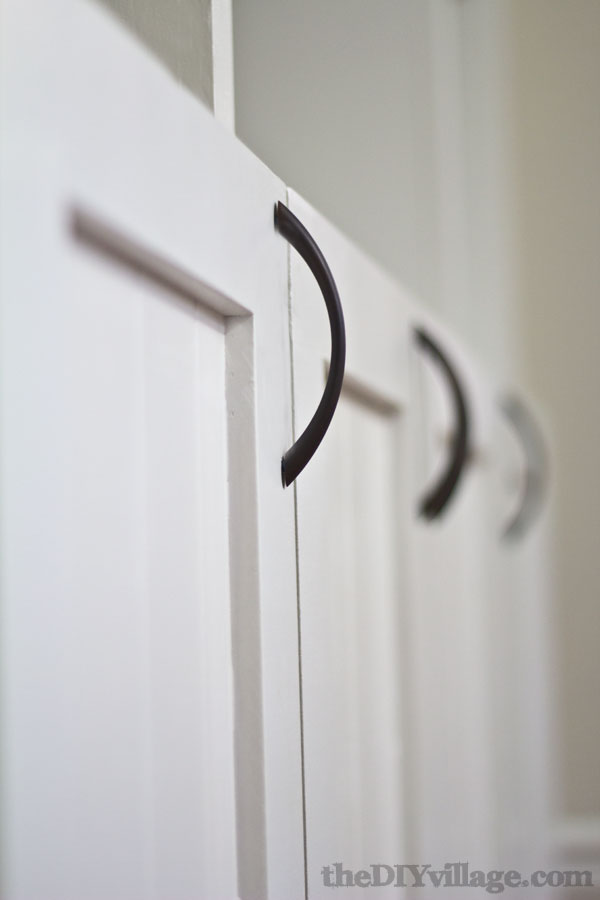 The upper cabinet storage is probably the most functional addition that we made to the pantry.  We finally have a place to store all of things that we don't use on a daily basis, but can't live without!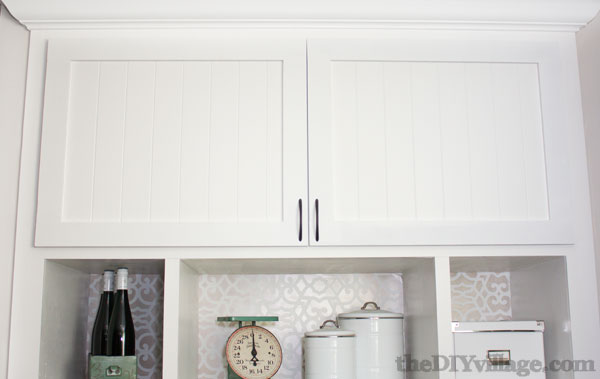 All of the clutter out of site and loving it!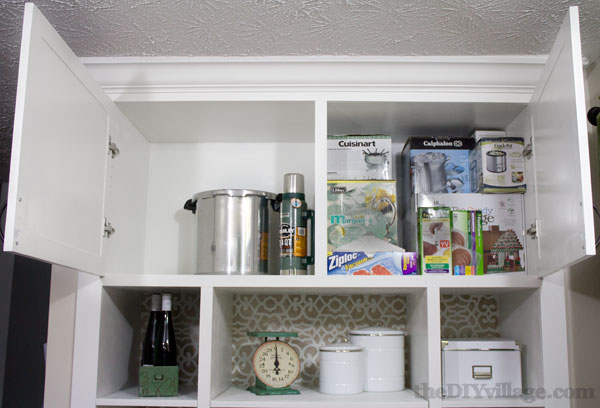 Once the installation was finished, Jacque took the reigns and started loading the pantry contents back into their new homes!
Including a special place for the antique kitchen scale I got her for her birthday last year …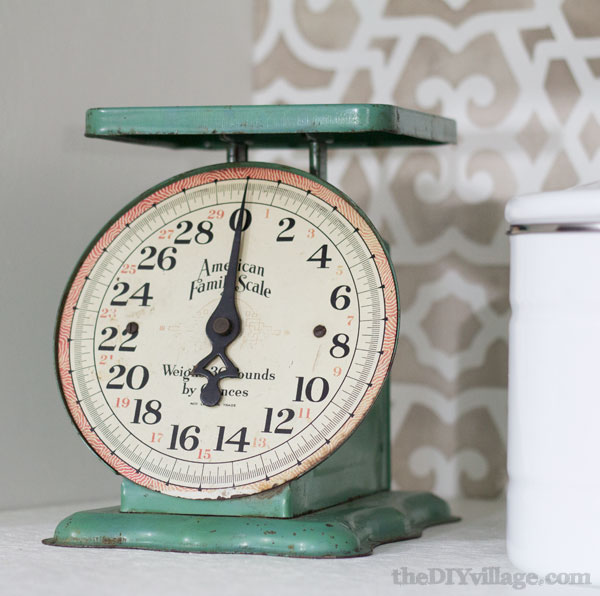 And these great glass storage jars that were given to us as a "pantry-warming gift" by my dad and step-mom!
(As a thank you, I let my dad help with the pantry install)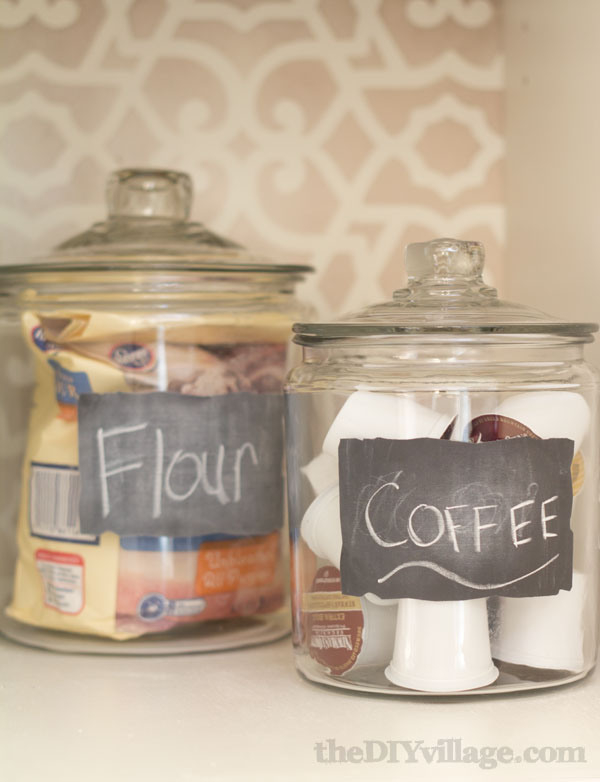 And of course, the pantry wouldn't be complete without our favorite wine leftover from our wedding in 2009, stored perfectly in an old bolt bin I found in a dumpster full of metal scrap. (Hey!  No judging! I 'm not too good to dumpster dive!)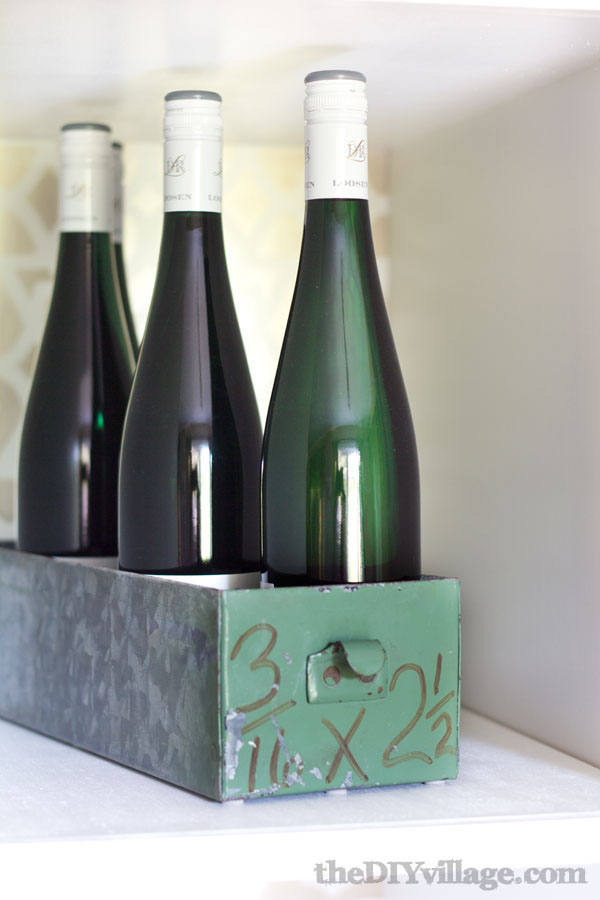 Well, I believe this is one more project that we can cross off our list!  Over the next few weeks, we're rolling out the plans for the components that make up our built-in.
Be sure to check out How to Build a Pantry for the first set of plans!