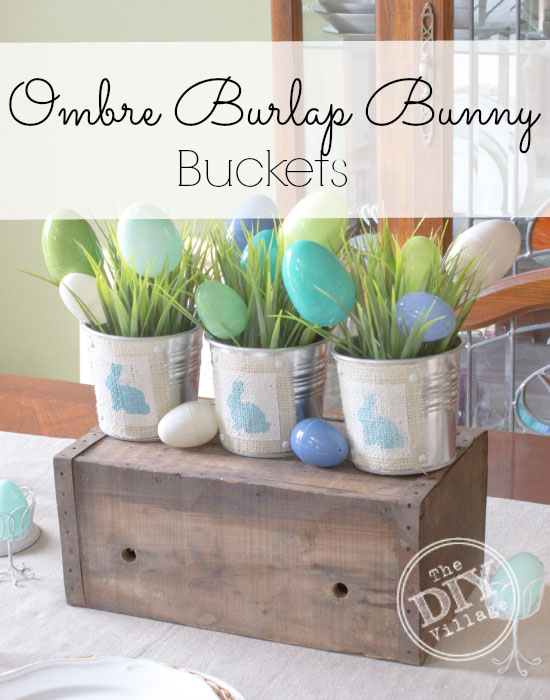 I don't know about you but we had the most beautiful weather in East Tennessee this past weekend and spring fever hit me hard!  I'm currently trying to ignore the fact that snow is in the forecast for tonight. Valentine's Day has been here and gone, now it's time to bring on the spring!  Thankfully I was able to create this project with items I already had around the house.  Running to the craft store was much easier before the baby got here.
I took 3 metal buckets I had picked up at IKEA last winter, burlap, craft paint, and some paper brads and transformed them into these adorable Ombre Bunnies!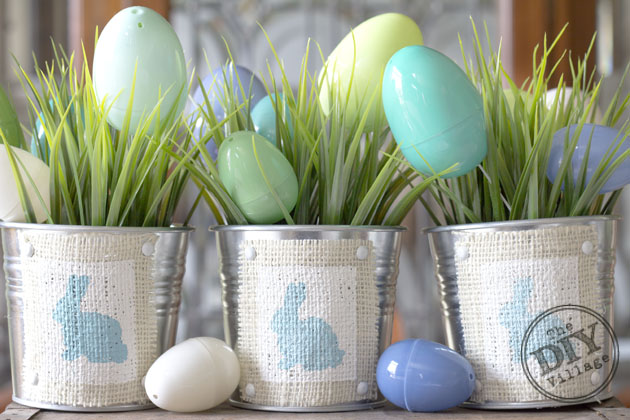 I taped off a border on the burlap using painters tape and painted the inside white. You can use the same tutorial used to create my Boo Bats and Buckets.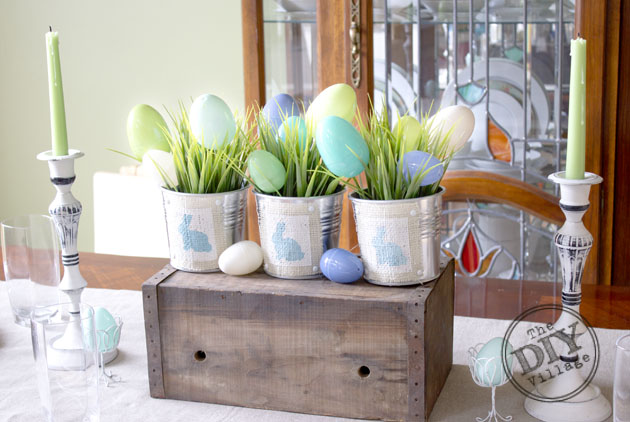 When the white paint was dry I made bunny stencil out of paper, and stenciled inside the burlap squares creating an ombre effect.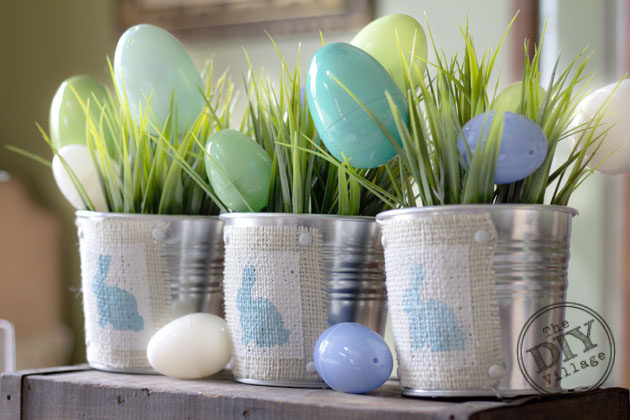 Next I drilled holes in my buckets and attached my ombre bunnies to the buckets with paper brads.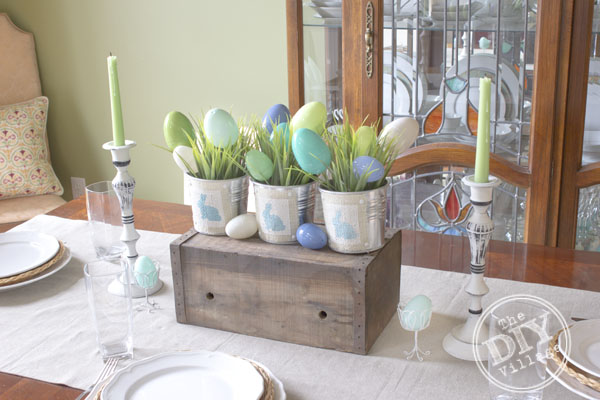 I used some faux grass filler we picked up at IKEA last winter as well and filled them with fun colored Easter eggs.  Add some colorful candlesticks and just like that you have a fun playful Easter Centerpiece.
More Spring Inspirations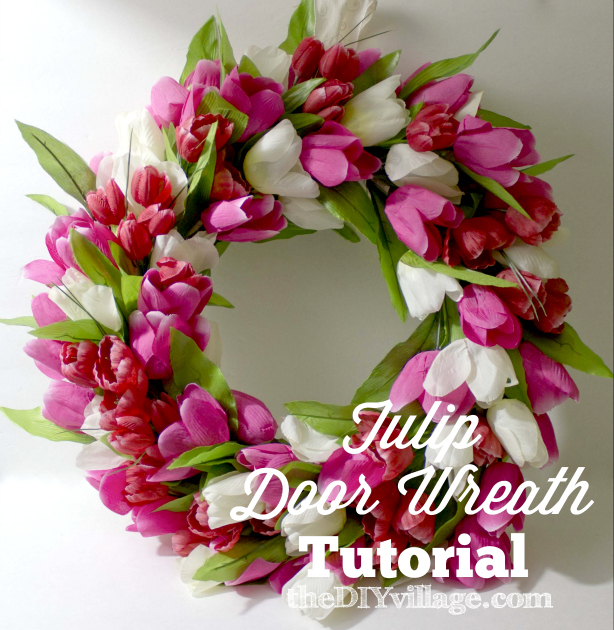 Creative DIY Easter Egg Projects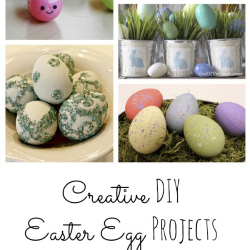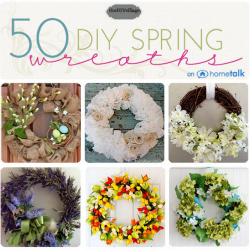 Hello Spring – Free Printable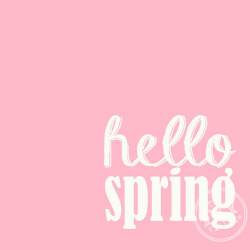 Welcome Spring – Free Printable