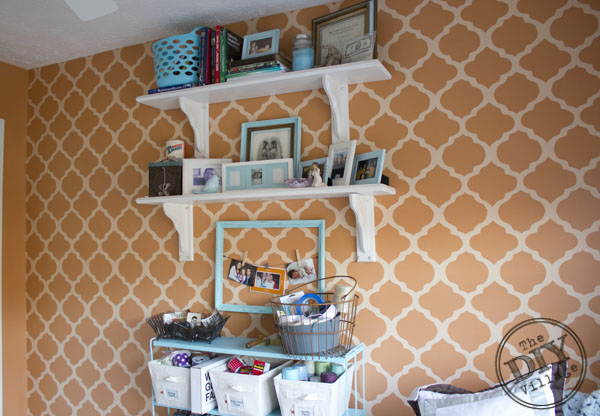 I'm so excited to be sharing my craft room with you all again.  We have been in our house for almost 3 years now and even though the craft room has only been complete for 2 years I am still loving it!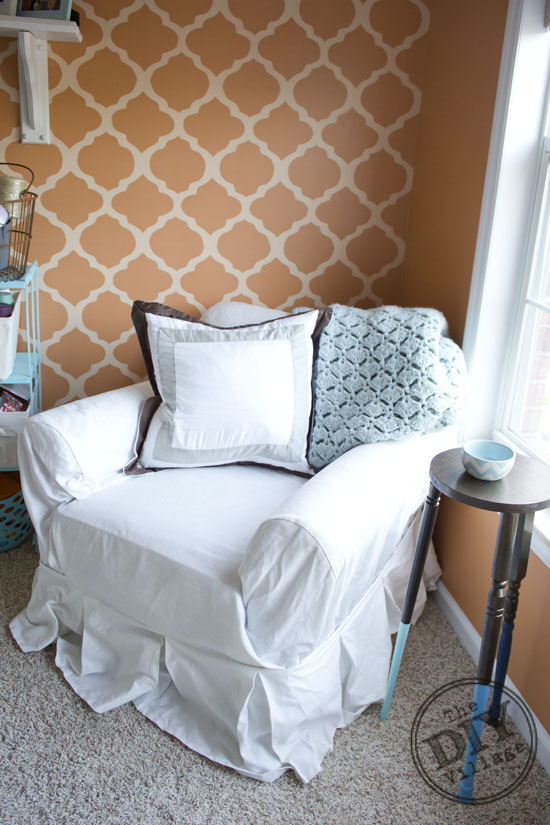 I love sitting in this chair with Joss and looking out the window while I think of projects I'm wanting to work on.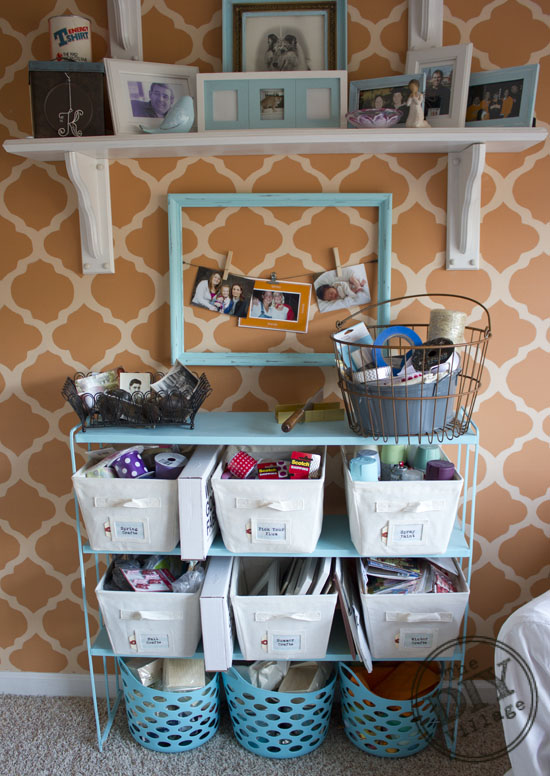 My storage shelves aren't nearly as organized as the once were but lets be honest if you really use a space it never looks perfect!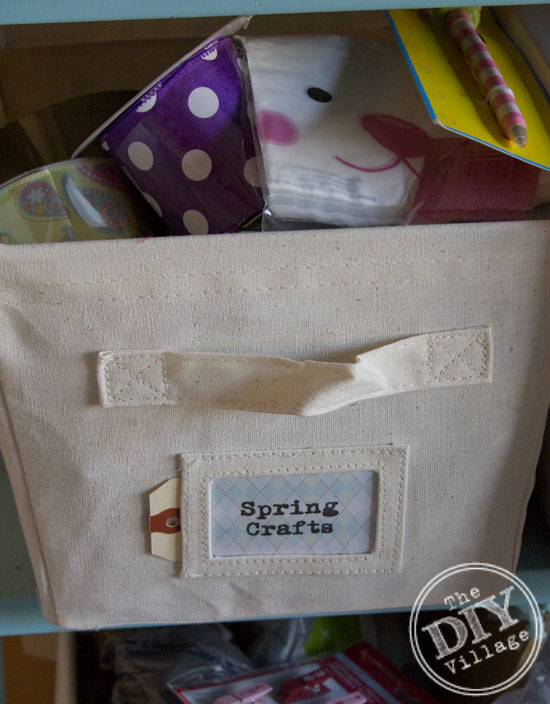 My storage bins are working out great and I love being able to change the labels out whenever I like.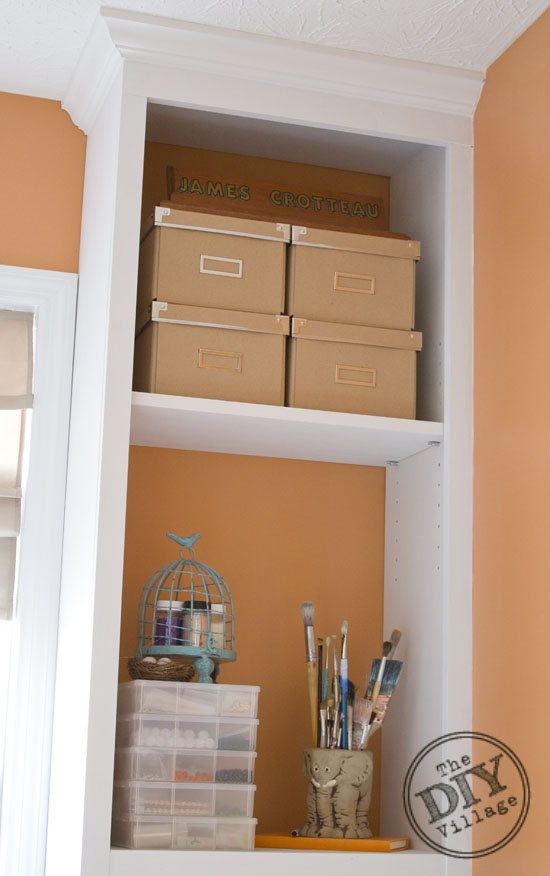 Matt and I recently completed a new build in the craft room, more of that to come later!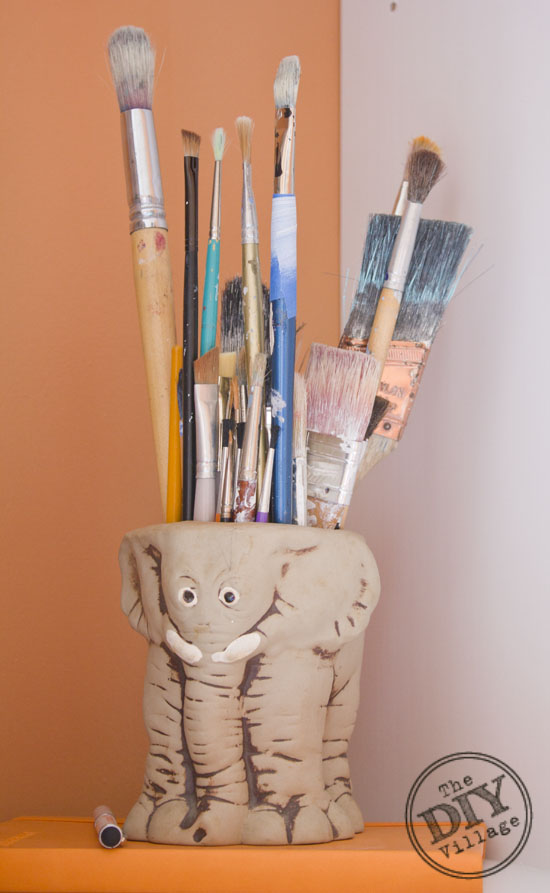 For now I am able to display my favorite items.  Like this elephant that holds my paint brushes, for years sat next to my grandfather's chair full of peanuts!  I'd say an elephant full of peanuts is very fitting, don't you think?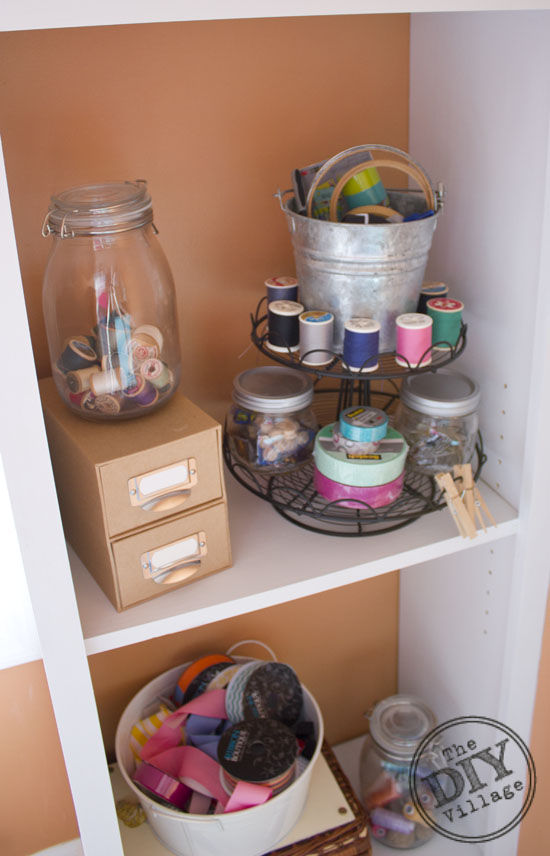 Yayyy for storage!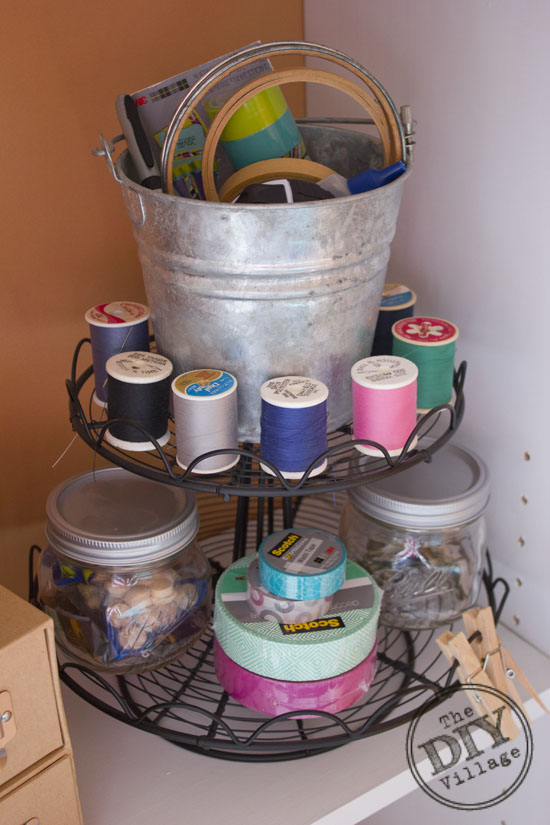 My cupcake stand is still going strong and now holds my tapes and some of the threads I'm using on current projects.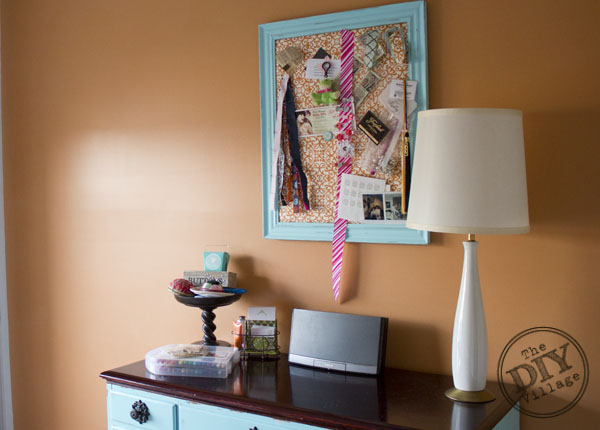 My turquoise desk is still my prefered place to work on projects, including the awesome hidden tab lined curtains in Josslyn's room.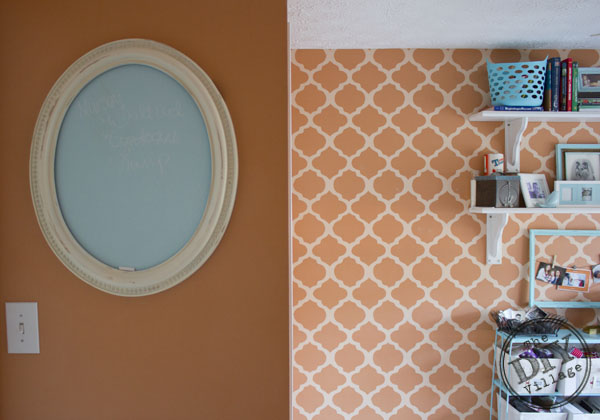 And then there is my trellis wall.  Matt jokes that if he ever has to share this room with me that I can have the trellis side and he will paint his side something else!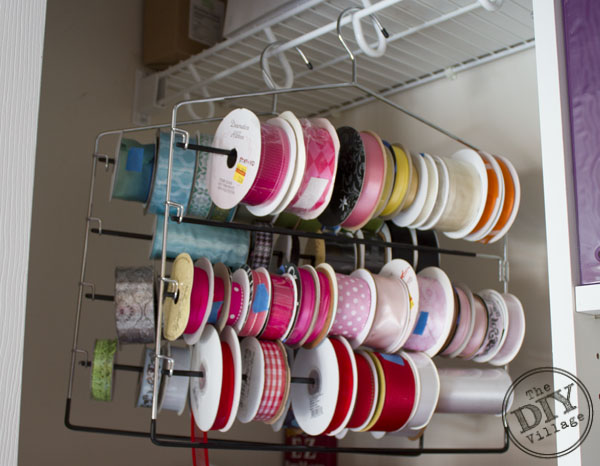 Funny thing about my ribbon storage.  I love the idea of having my ribbon at easy access, but truth be told I rarely use the ribbon on my organizers because I love the colors so much!  I know it's weird, I fully admit it!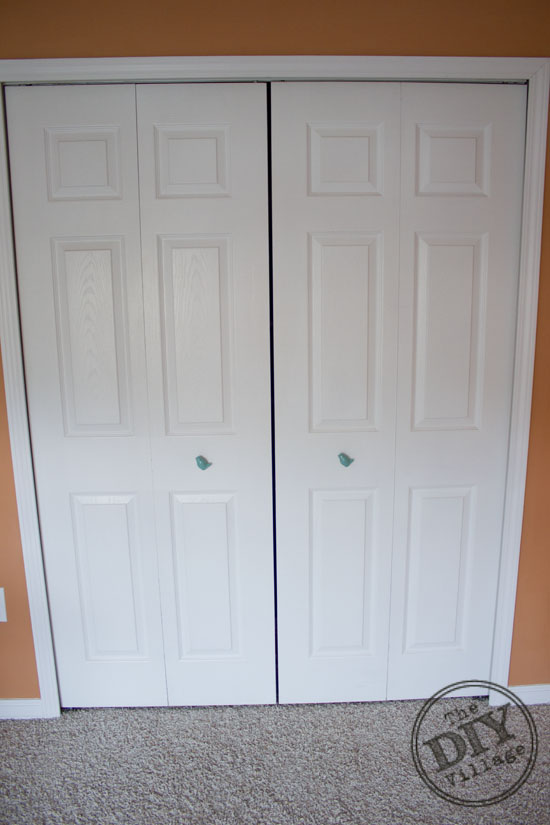 And finally just so you know I'm real and that yes bloggers do have lives and not everything is perfect; I'm going to give you a peek into what is behind these doors.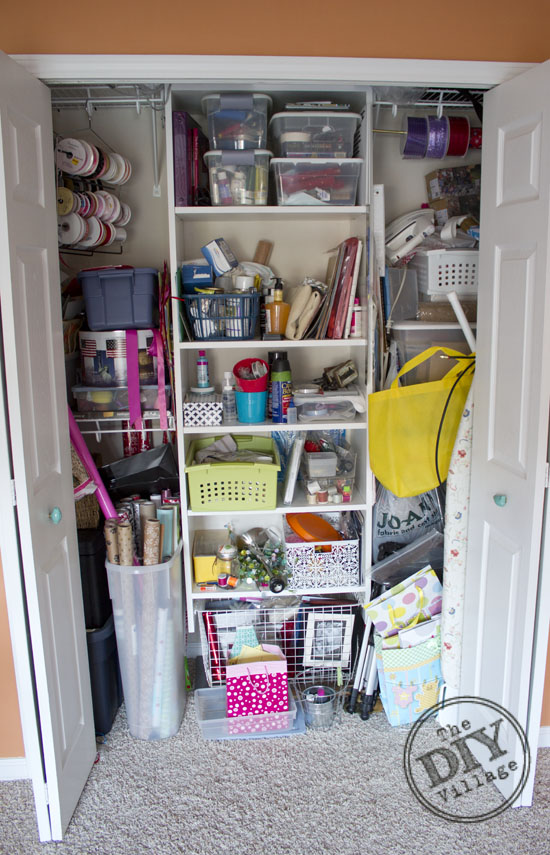 You okay?  Hopefully your heart is still okay after seeing this mess.  I can't even call this controlled chaos, this is a MESS!  100%  But the good news is I know where most everything is in here.  I think!
I'm so glad you all joined me on my quick tour through my craft room.  We have more things for you in the near future in this room and I can't wait to update everyone.
Don't forget to check out all the other AMAZING craft rooms on this tour.  Seriously what people come up with blows my mind!