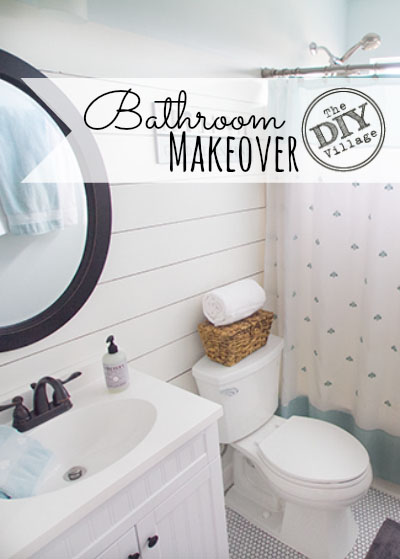 Last month we gave you a glimpse into our guest bathroom update with our tutorial on installing penny tile.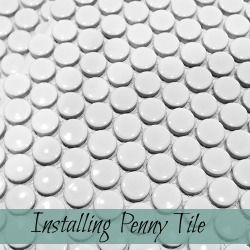 This month we're heading back into that same bathroom to finish up the update!
Given that our guest bathroom isn't very large, we wanted to lighten up the room in hopes of giving the room a more spacious feel.  And of course the best way to accomplish this is through a paint refresh!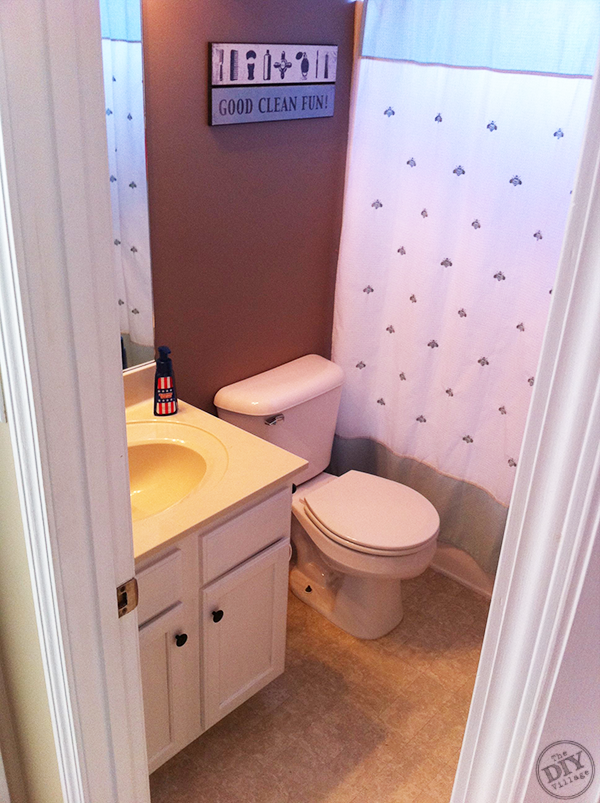 Before we could sling any paint, we removed the builder grade mirror from above the vanity and gained a considerable amount of usable wall space.  Plus, it gave us a chance to upgrade to a higher end framed mirror.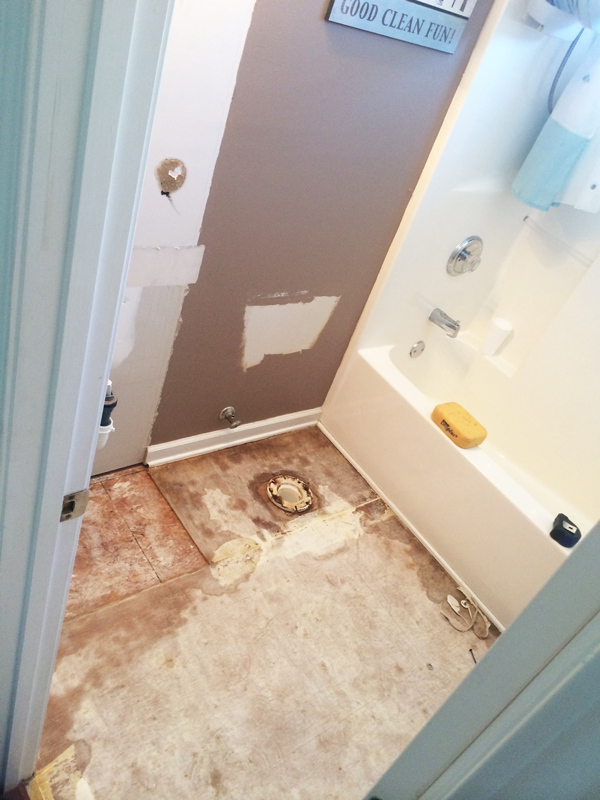 With the bathroom basically taken down to bare walls, we chose to up our game by installing a horizontal plank wall.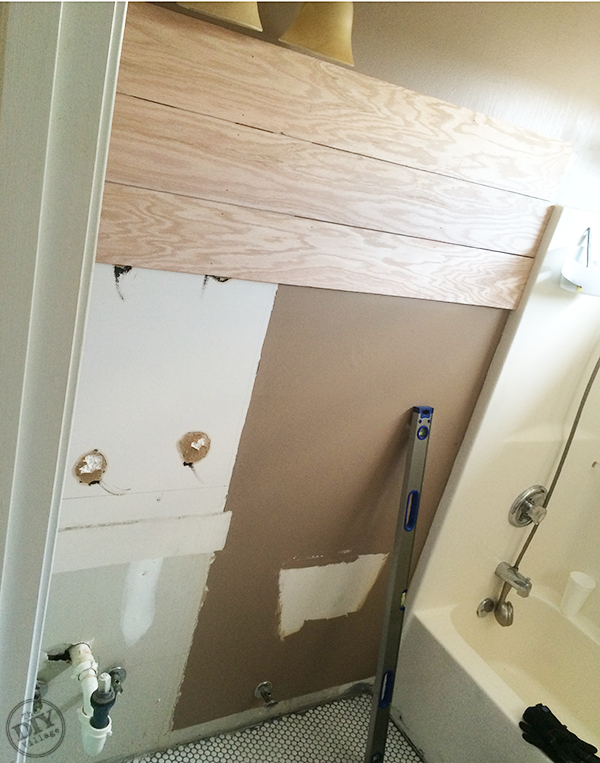 A plank wall in the bathroom would tie in nicely to the wall treatment we added in the nursery, and it would help give the bathroom the illusion of being larger than it actually is!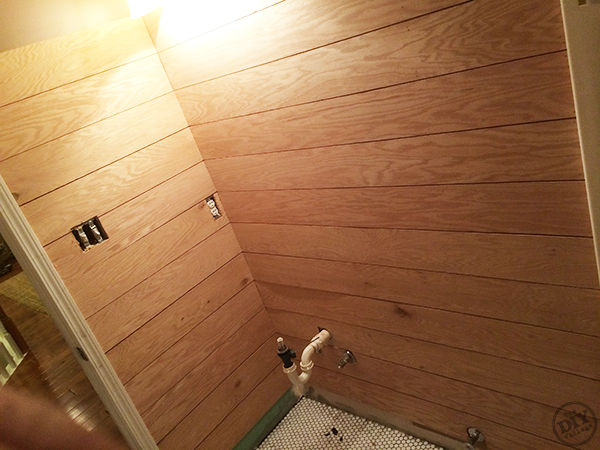 We wanted a lighter, much brighter room, but we also wanted to have a splash of color.  So we added some Valspar "Morning Jog"  to the wall above the planks and on any exposed drywall left in the room.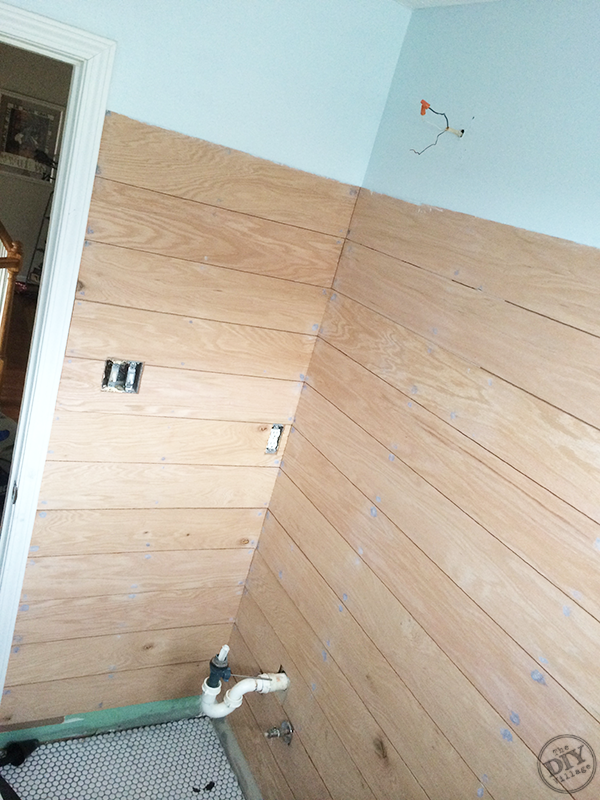 Then we added a few coats of Valspar "Ultra White" to the plank boards.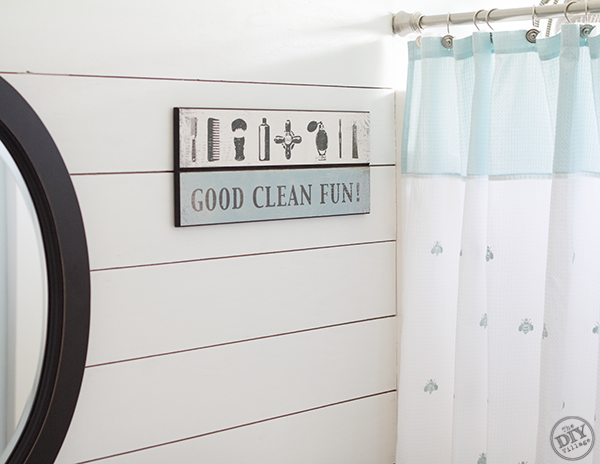 With the new "feature" wall in place, we brought in a few more upgrades.
A new Kohler toilet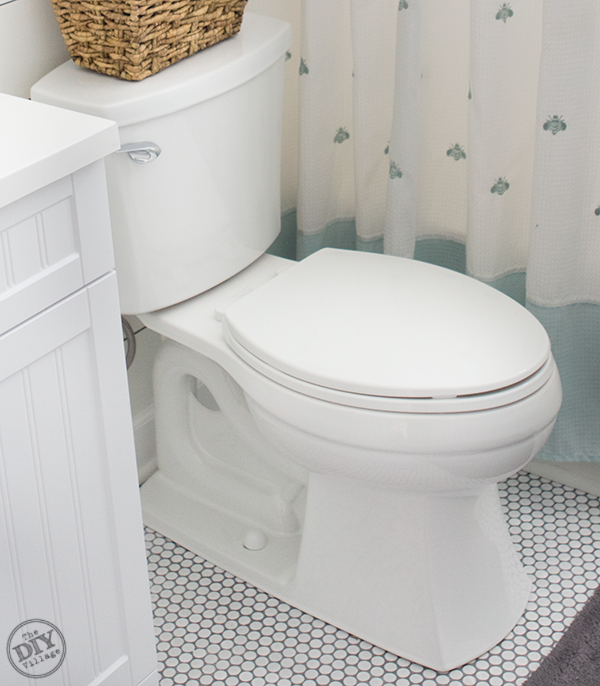 A more compact, taller vanity!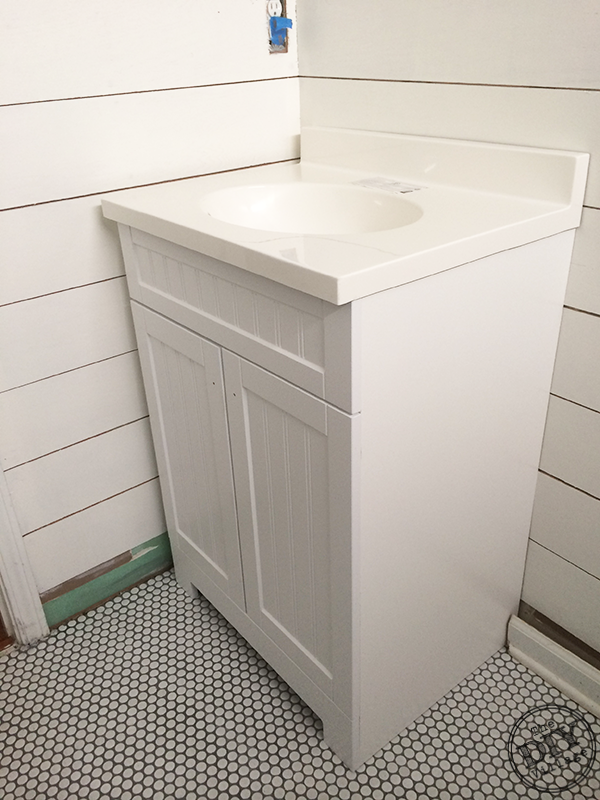 And what might be two of my favorite additions to the room, new globes for the light fixture and this oil rubbed bronze Allen Roth oval mirror!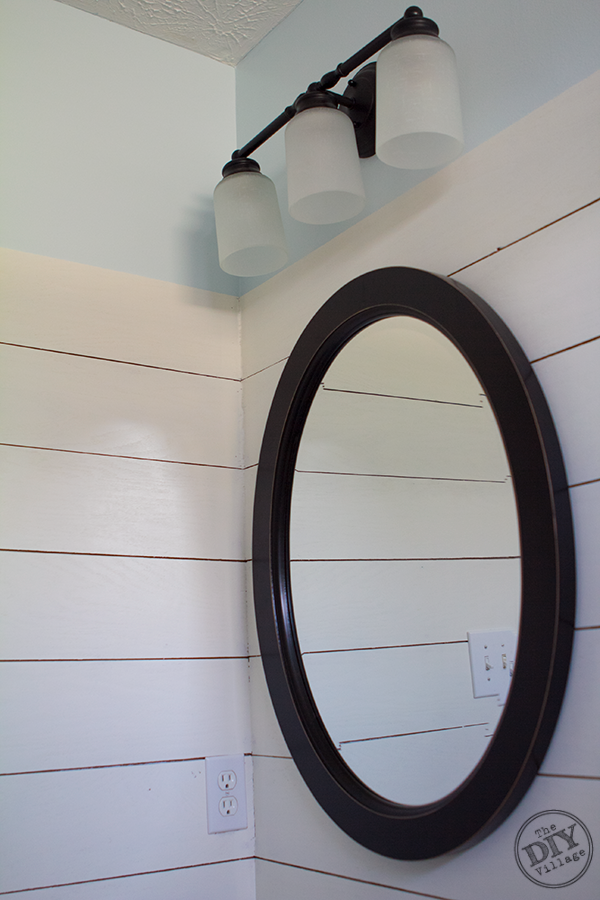 The most rewarding projects we've worked on are the ones where the before and after don't look a bit alike!  This bathroom update definitely falls into that category!  And what's cool is the biggest reason I love this room has to do with the impact the paint colors offer.  Never underestimate the power of a paint refresh!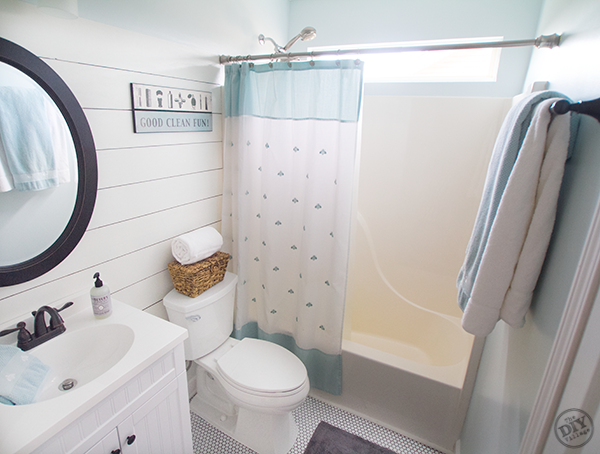 With spring on the way, we're working hard to get our indoor projects done.  I can't wait to get outside and get my hands dirty in the yard!
Be on the lookout for those and a ton more outdoor themed projects brought to you by the Lowe's Creators & Influencers!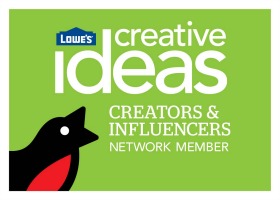 If you're an iPad or iPhone user, be sure to download the Lowe's Creative Ideas App to see some unique seasonal project ideas!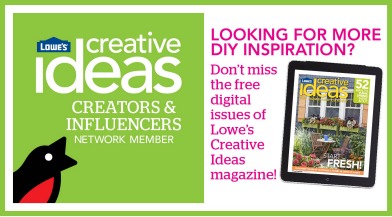 And if you need even more inspiration, follow Lowe's Home Improvement on Pinterest, Facebook, and Instagram
Disclosure: As a Lowe's Creative Ideas Handyman, I was provided a gift card to cover the cost of materials for my project, but I was not told what to write.  All the ideas and words found here within are honest and my own