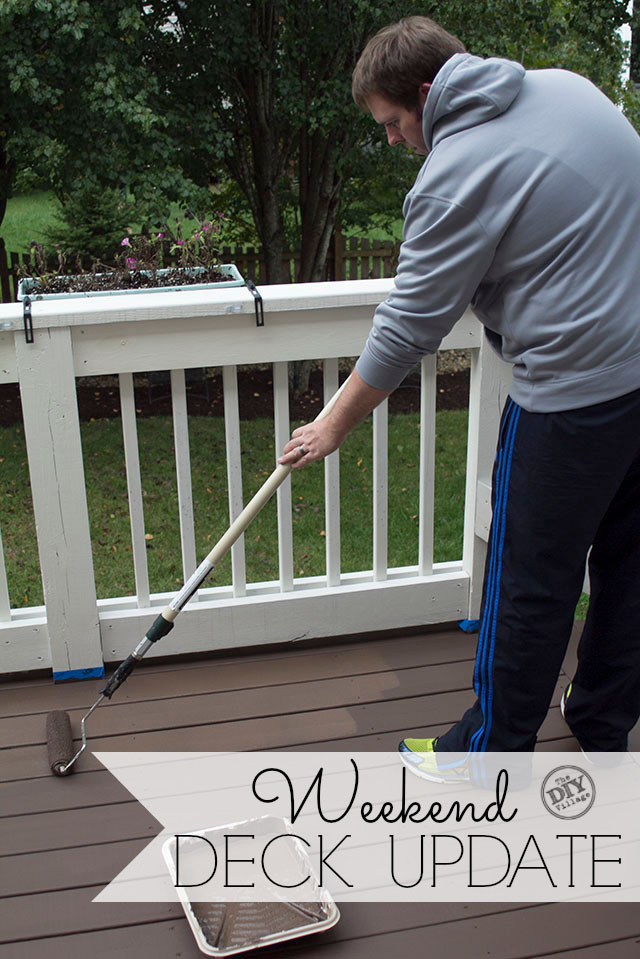 The night before we closed on our home something horrible happened.  A hail storm.  Not just any hail storm, the worst my town had ever seen.  Hail was between between baseball and softball size.  Some were lucky to only receive golf ball sized hail.  Can you imagine?  Yeah neither could we.  And I still cannot fathom what I was thinking as I sat in the closing on our home not knowing the full extent of the damage to our "new home".  Thankfully our realtor had our back and made sure our butts were covered before we signed on the first dotted line!  As the estimates started coming in we found out that our home had over $ 50,000.00 worth of damage.  I don't know about you but that was a crap ton of damage!  We picked a builder and gave him the task of putting humpty dumpty back together again.
Part of our repairs was to have our deck rebuilt do to the large amounts of splintering caused by the hail that hit the home.  I had found on a builders site the deck I wanted.  Light brown/tan decking boards and a white railing, that you can read about HERE and HERE.  The builder was hesitant but he complied with making my beach look come true.  Because honestly the thought of living with a deck like the one below was just too much for me to handle.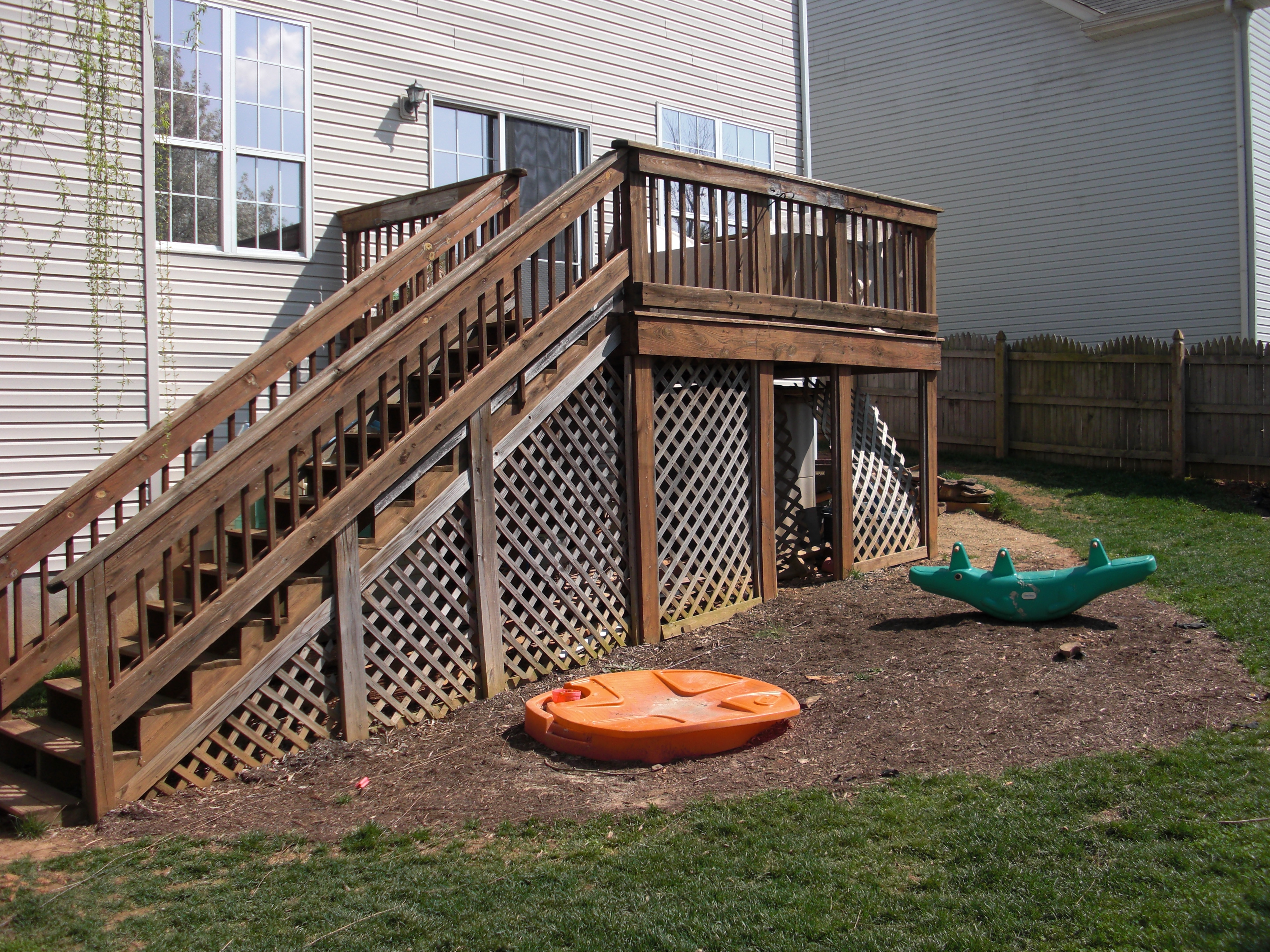 Fast forward 3 years and our deck is once again in need of an update. Mainly due to the wear in tear placed upon it by an 80lb Dalmatian barreling up and down the stairs 4-6 times a day.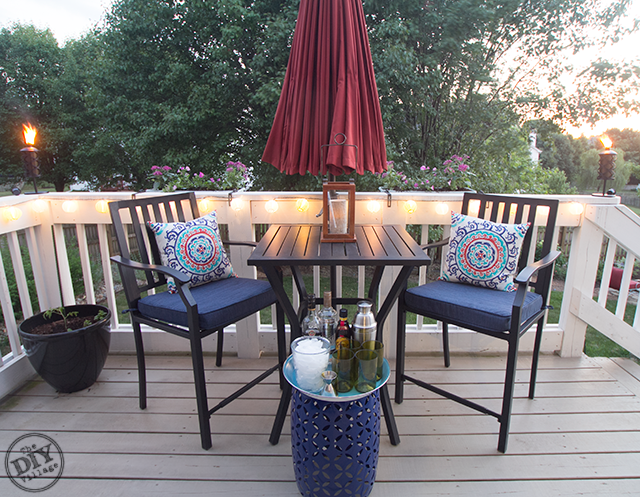 I still adore the colorings but our deck was in need of some major TLC, so when we were contacted to try out the Olympic Rescue It resurfacing product we jumped at the chance.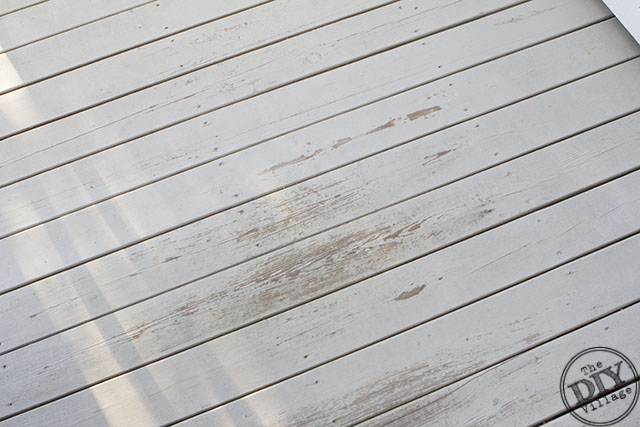 We had scratches from Fenway's toe nails.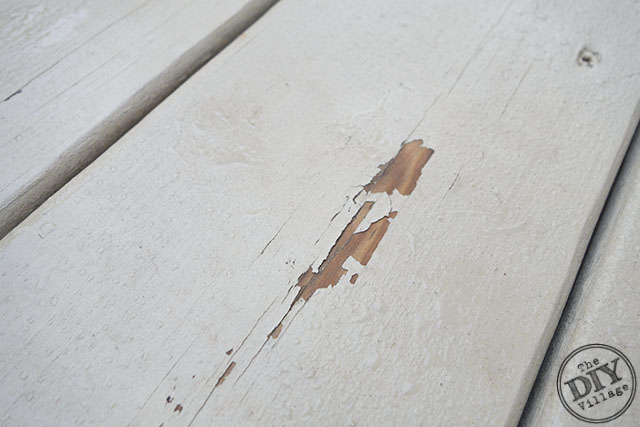 Paint chipping, caused by gosh only knows what.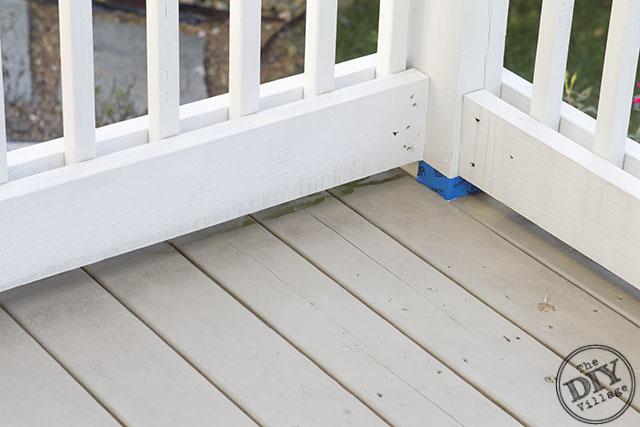 And algae growing in places on the deck where the sun doesn't shine.  Not to mention I am pretty sure the deck color was fading over time.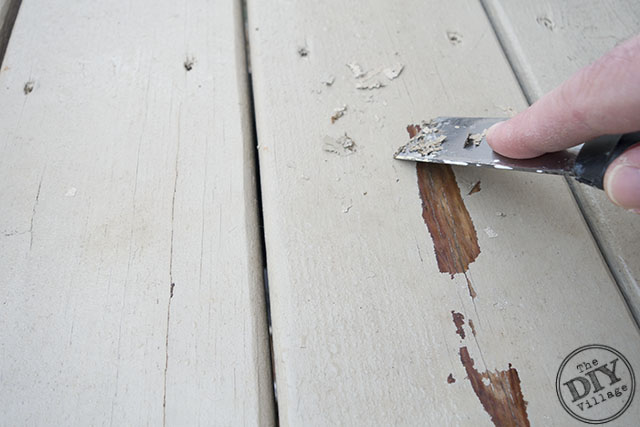 Before we got started with the actual Rescue It deck update Matt started by scraping off any old paint that was chipping away using a tool like the one found HERE and checked to make sure all the deck boards were securely fastened.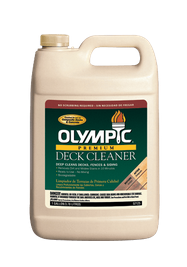 Next he gave our deck a good once over with the deck cleaner found HERE.  This stuff was great we sprayed it on, left it to sit for 10 minutes and rinsed it off with the water hose.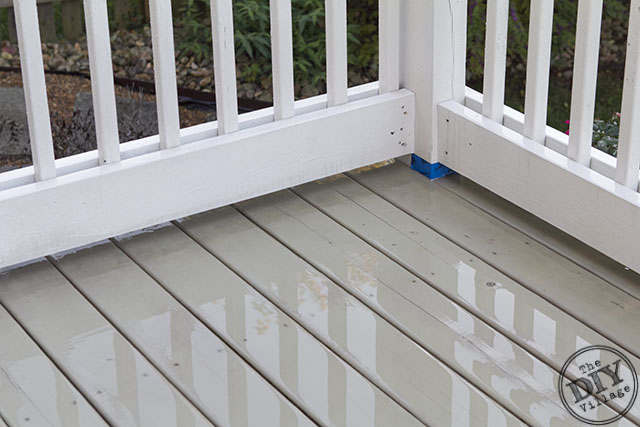 Our old algae hanging out under the deck rail was no match for the Olympic deck cleaner, found HERE.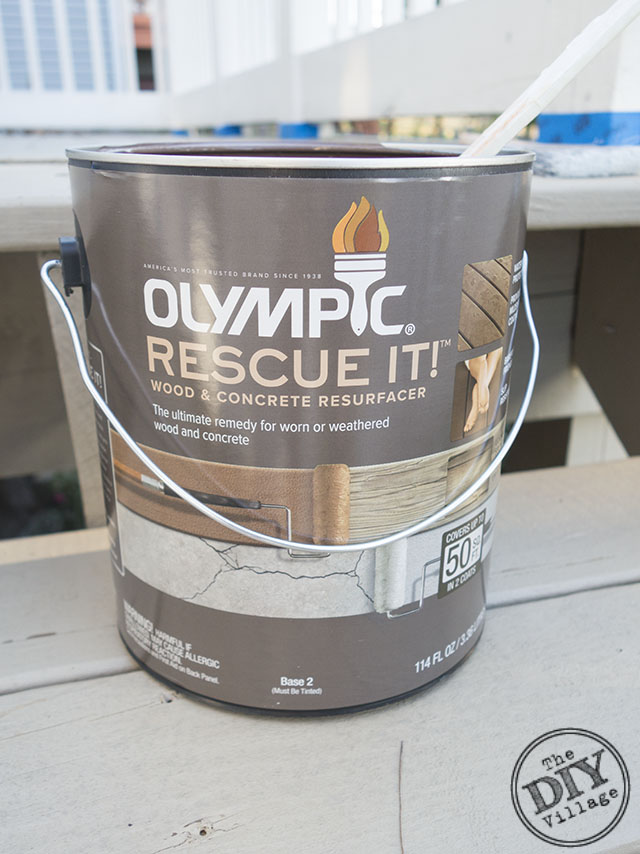 We had intended on starting the painting process 24 hours after our deck had dried but mother nature had another idea and decided it was best to rain at least once a day for over 7 days.  I was shocked but grateful at the amount of rain we received in such a short period of time.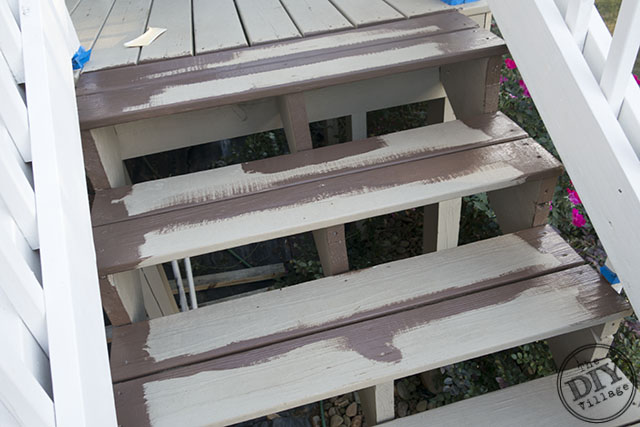 Eight days later Matt finally was able to start on the deck.  We taped off all of the areas that were white using THIS painters tape.  The great thing about Rescue It, is it's ability to be tinted, it tints to over 110 colors to be exact.  It also fills in smaller cracks (like Dog nail gouges) up to 1/4″ thick.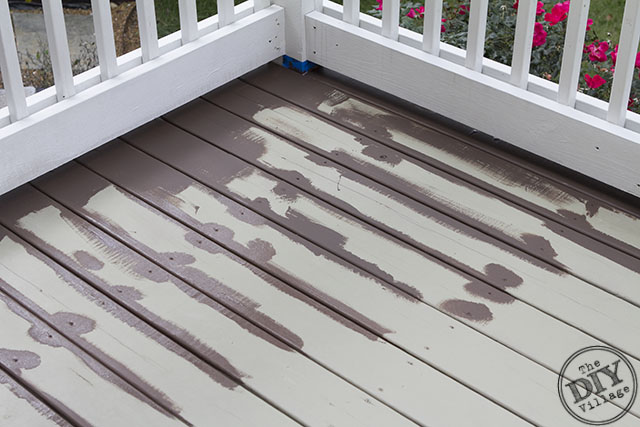 On day one Matt focused on getting the stairs done.  We could have started on the main deck area but getting the stairs out of the way while Matt had my help was super important.  We were able to get two coats on the stair treads in one day, waiting 6 hours between coats.  On the next morning Matt started on the main portion of the deck , while I tended to our now mobile baby girl.  He hand painted under the deck rails, the spaces between the decking boards, and all screw heads.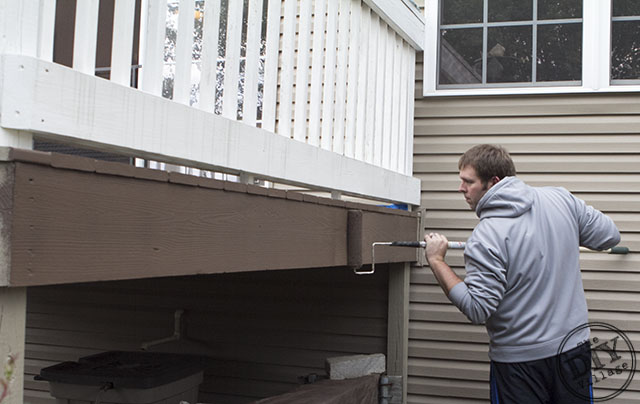 He was able to roll the outside boards on the deck.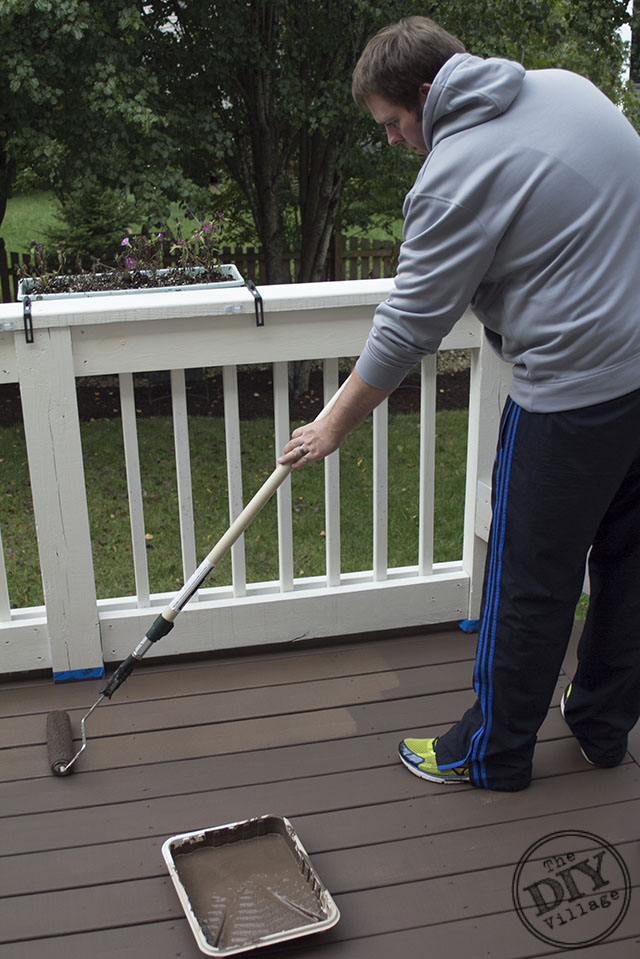 Later that day he put the second coat on the deck and gave the deck and stairs both at least 48 hours before let the dogs loose on them.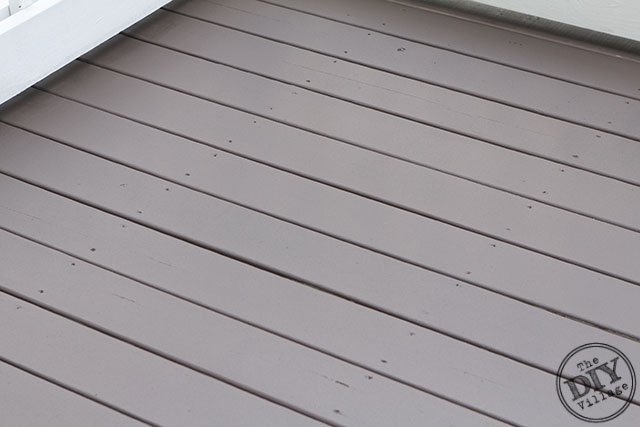 Instead of staying with the same tan brown color we decided to go with a darker tint with the Autumn Brown color.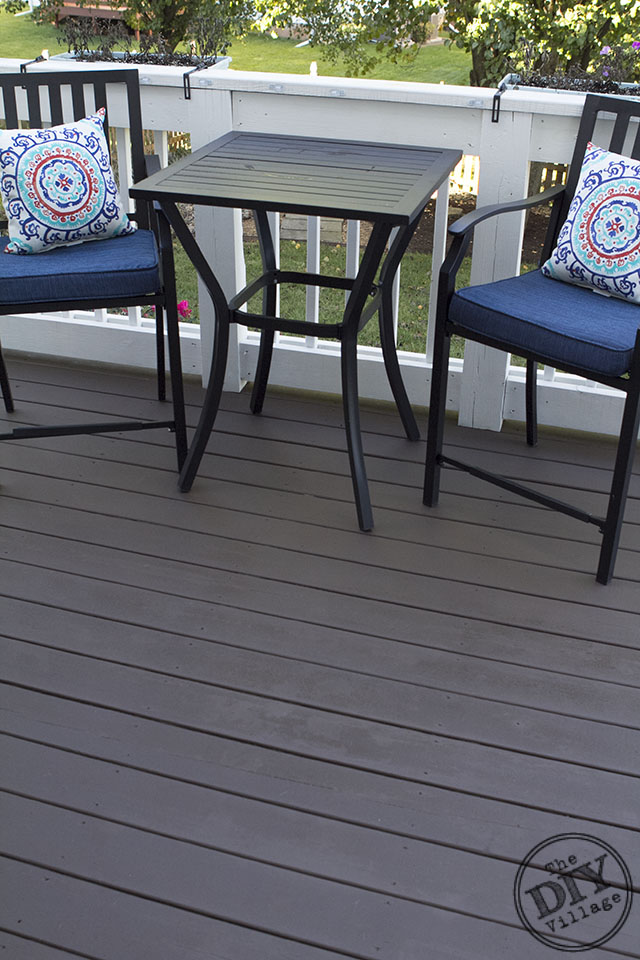 I am so glad I did, the deck feels fresh again and I love the contrast of the white rails and the dark brown decking boards.
Had the weather cooperated as it has everyday since the 7 day rain stent we could have easily completed this project over one weekend.  I'm excited to have a safe surface for a little one to toddle around on no to mention the slip-resistance finish that is barefoot friendly!
Looking for more Deck, Patio or Porch Projects?

 
Check out these from some of my favorite Bloggers:
Easy Patio Makeover – Two Twenty One
Make a Patio Look New for Less Than $ 100 -Ugly Duckling House
DIY Louvered A/C Screen – The Kim Six Fix
Creating an Outdoor Living Space – The DIY Village
Amazing Patio Planters – Two Twenty One
How to Hide a AC Unit – Ugly Duckling House
Updating your Outdoor Space on a Budget – The DIY Village