Right now our house is a bit of a hot mess.  When you have two kids under the age of 4 the toys definitely out number the humans around here.  It seems like the only place in our home that is "clean" is our porch. When it came time for our Fall home tour our porch was the place to go.  Plus it doesn't hurt that the weather is beautiful outside this time of year.  Not to mention my fall porch will look the same almost every day since my kids can't mess with it as easily!

We started out this season by picking out a few pumpkins.  Joss insisted on me adding one fake one to the mix and who am I to argue with her.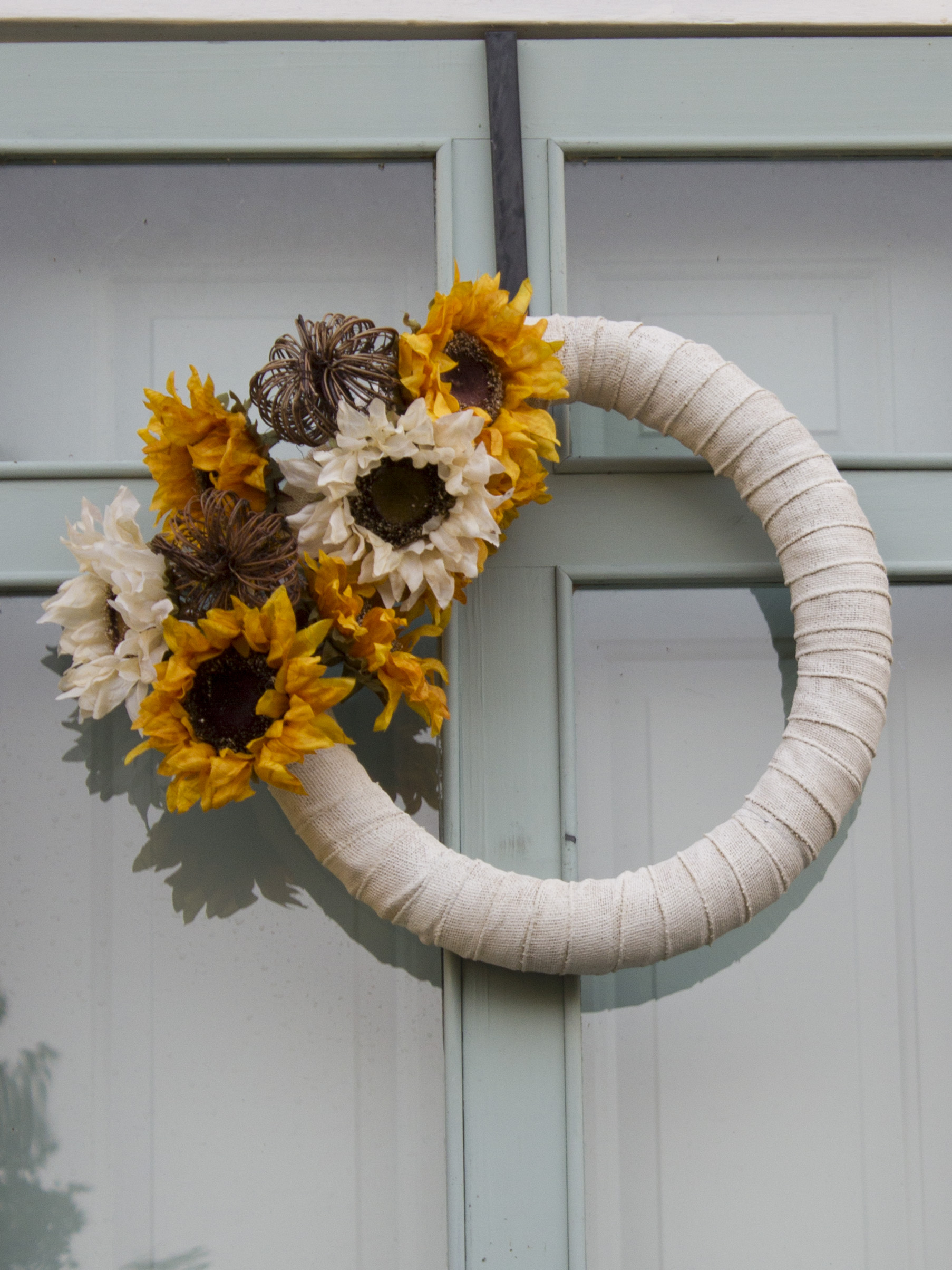 I let Joss choose between the leaf wreath and the Sunflower wreath and of course the sunflower wreath won.  Which is fine with me, I adore this wreath.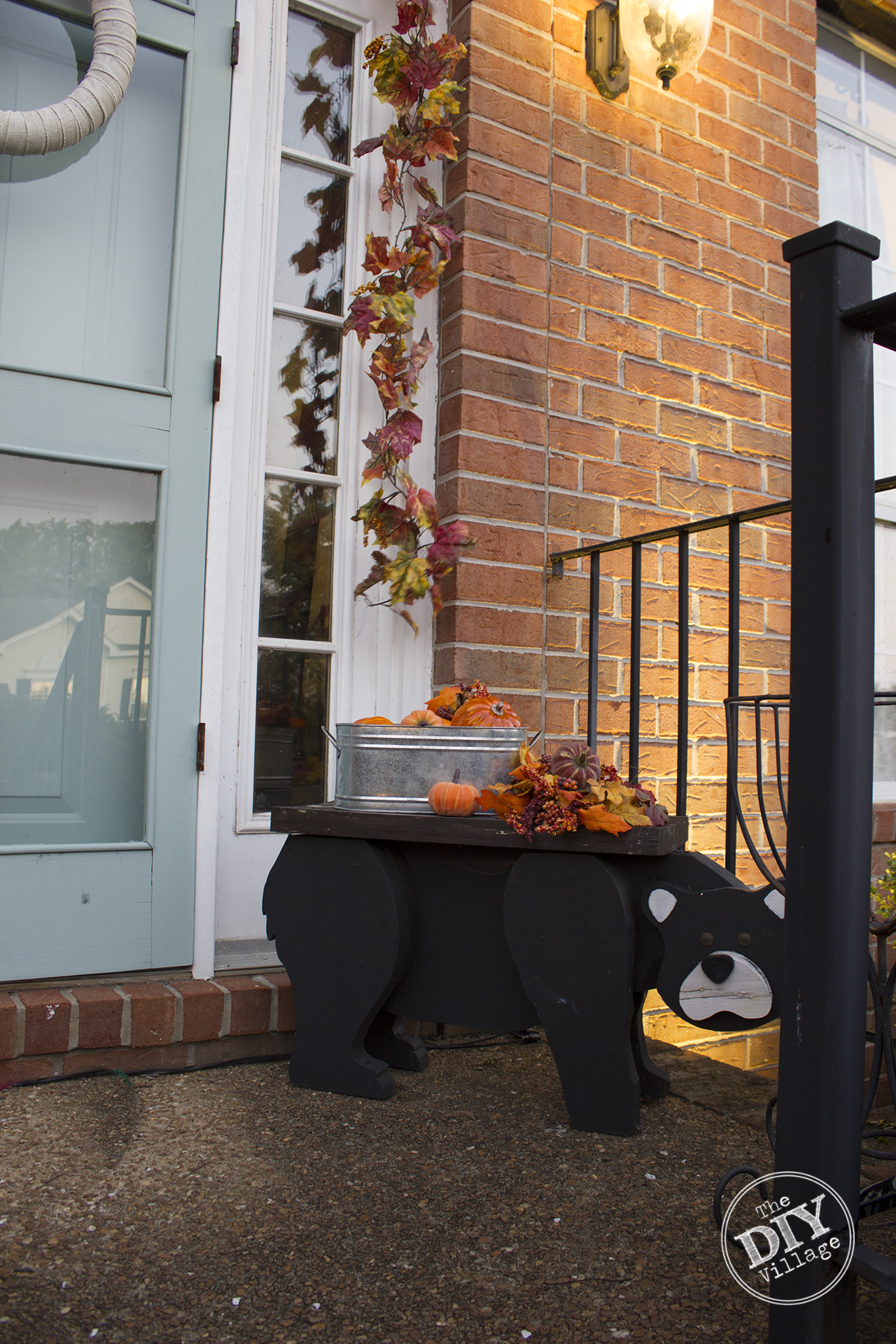 I thought about photographing the porch in the bright daylight but the truth is I love Fall sunsets.  The evenings remind me of firepits and roasting s'mores! When the air starts to crisp up, my favorite!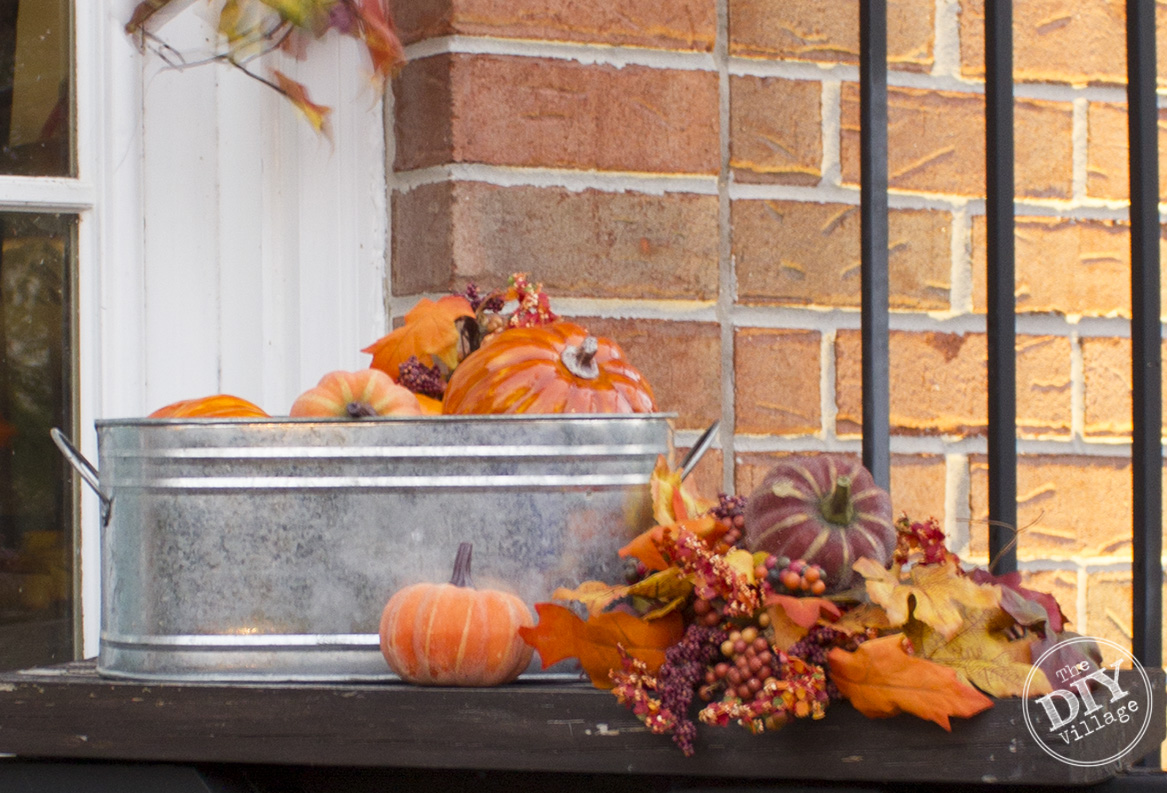 Fall decor doesn't have to be complicated. Inexpensive pumpkins in a tin with some leaves can make a strong impression and add depth to a normally forgotten space.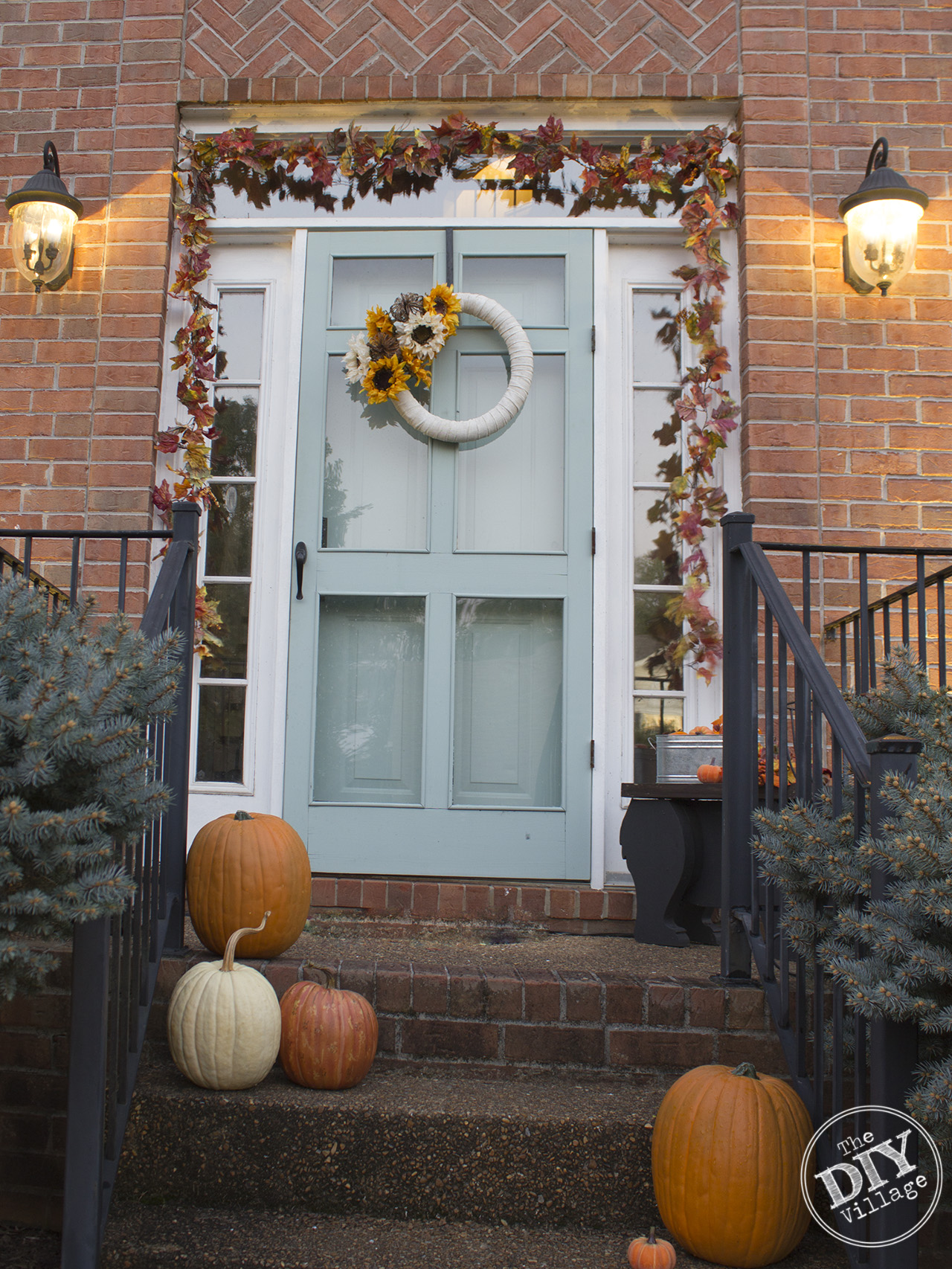 I love how fall porches look lit up with evening lights glowing.  Reminds me that Halloween is just around the corner and soon our porch will be full of happy trick or treaters.  Seriously, my favorite time of year!
Up next in our Fall Home tour is The Heathered Nest, make sure and go see her amazing home!