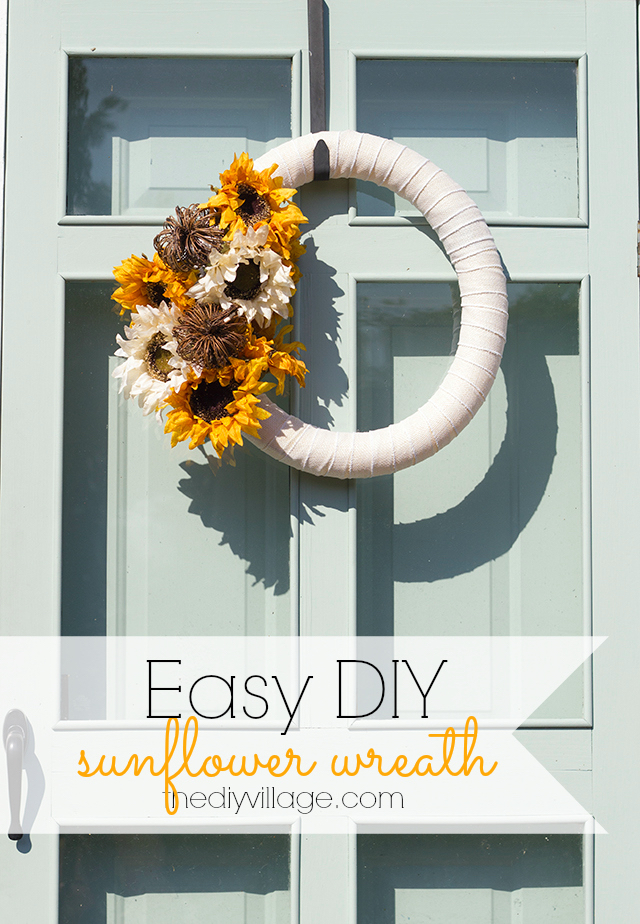 I did it again, I made a wreath.  This time I didn't go hiding it behind Matt's back like I have so many years before.  He definitely threw some shade and glared at me over the top of his MacBook.  But he knows I'm going to win and the wreath will end up on the door one way or another.  I did make a concession this time and did remove the deteriorating Patriotic wreath.  I'll be honest the darn thing was falling apart.  It had to go.  So basically I won, while letting him think he won.  Nice, huh?
Back to the wreath.  I really wanted to make something fun that is fallish, but not smack you in the face fall.  Because I already have a fall wreath, not to mention the 3 Halloween wreaths you can find HERE, HERE and HERE … so yeah. I seriously didn't need a new wreath that looked like everything else I have or have made.
MATERIALS (you know the stuff you're going to need but pretend you got for free 😉)
Burlap Ribbon (2 rolls 20 yd total) – found HERE
Pool Noodle
Duck Tape – Found HERE (no seriously this is the tape I used)
White Sunflowers (2) – found HERE
Yellow Sunflowers (2) – found HERE
Decorative Pumpkins (2) – found HERE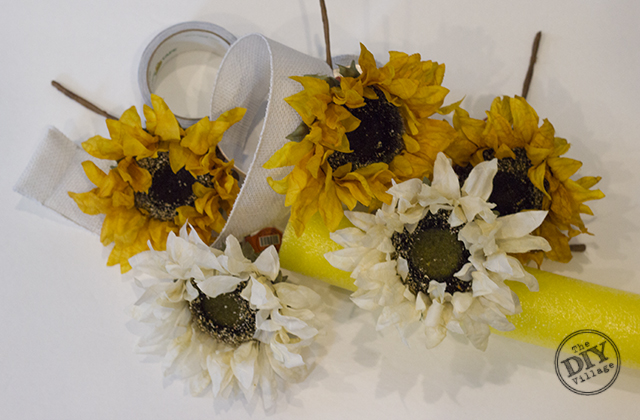 I started off by making my daughter cry.  To be fair when you take a pool noodle away from an almost 3 year old, they are going to be upset.  When you take said pool noodle and cut it with a knife, you make them cry.  So, there you have that part.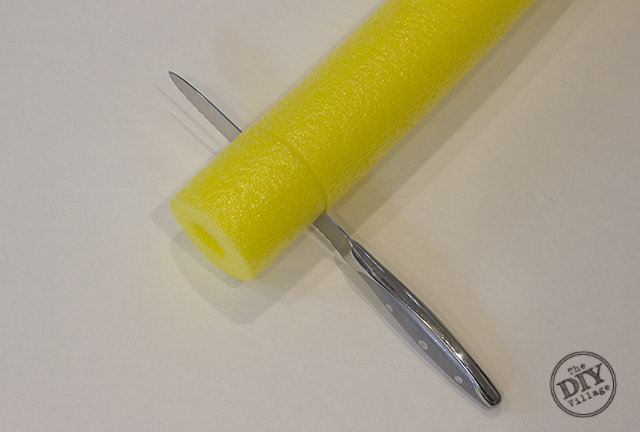 Trim your pool noodle down, removing 6-8″ depending on how large you would like your wreath.  Ready for a tip?  Use a serrated bread knife. It will cut through the noodle, Like Buttah!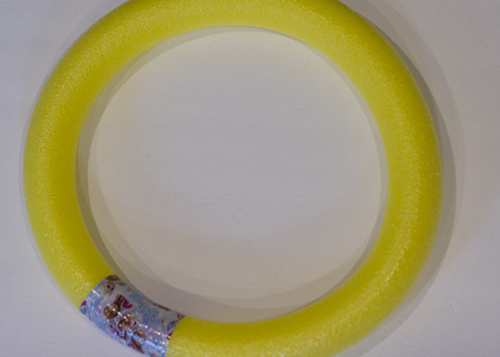 Secure your noodle into a ring with Duck Tape.  Unable to find any adult Duck Tape in our home, I used the only roll I could find.  Thank you Elsa & Anna, you ladies have impeccable timing!
Next wrap your wreath in the burlap overlapping using the exact same method I used on my Tulip wreath. After you are wrapped, slide the flowers into the wreath between the overlaps.

It will end up looking something like this …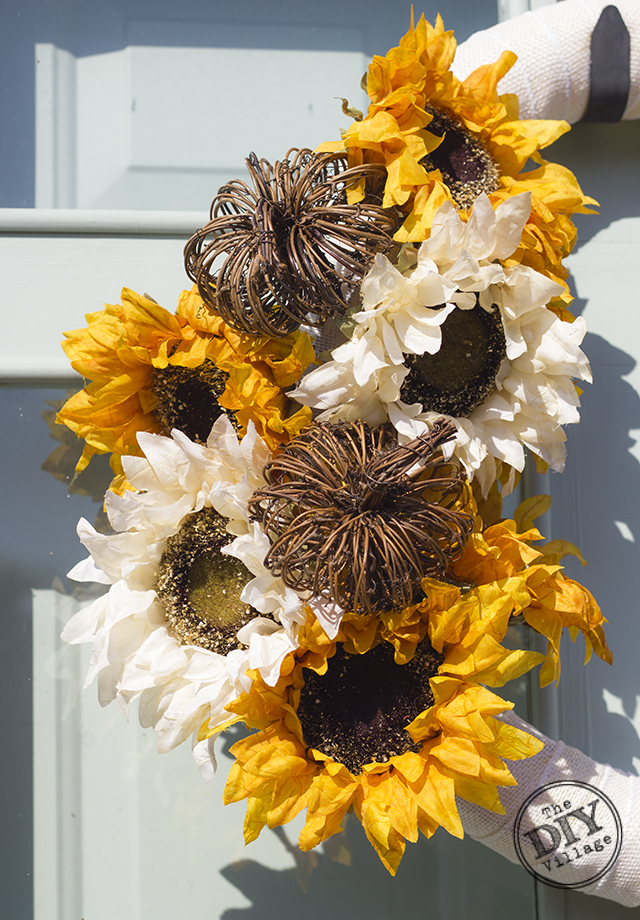 In under 20 min with ZERO hot glue burns and all of my fingers in tact (because we all know I cant be trusted with scissors) my wreath was completed!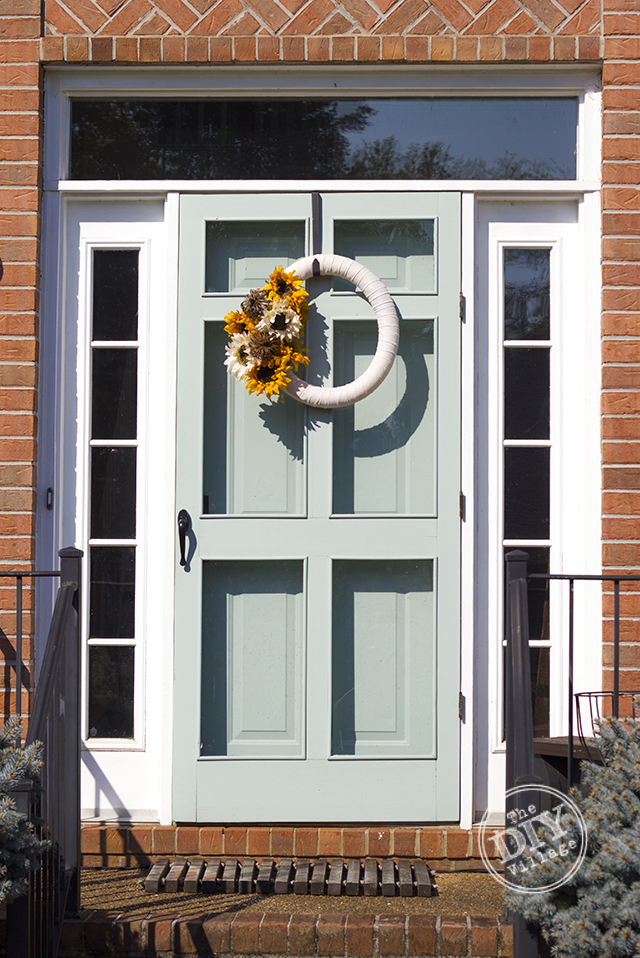 Matt even admitted that the wreath was pretty cool.  Well, he didn't say "pretty cool", "Oh, Nice." may have been more like it.  But he was super thrilled I promise!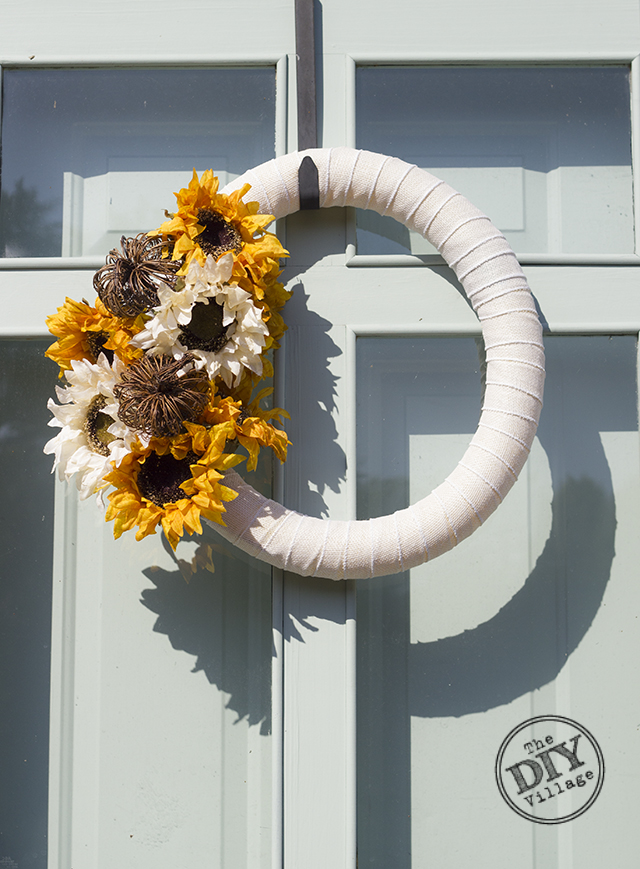 In reality it doesn't matter, because I am super happy and that is ALL that matters!
P.S. Little Man turned 9 months today! I will not cry. I will not cry!
For more Fall Ideas check out these posts