Fall is a great transition season from the heat of the summer to the cold of the winter.  Without fall some of my favorite things wouldn't be nearly as fun.  You know, like football, pumpkin patches, Halloween, Thanksgiving, bonfires, camping, cozy fall entertaining, and football.  Football is kinda life down here, so it got added twice.
Both of my kids have fall birthdays.  My oldest on Halloween and the youngest on Thanksgiving.  Well, every 5 years anyway.  Fall birthday's tend to lead to hosting more out of town guests than other times of the year in our home. Grandma's and Grandpa's never want to miss out on a chance to celebrate with them.  With all this hostessing under my belt, I am going to share with you some of my favorite tips for cozy fall entertaining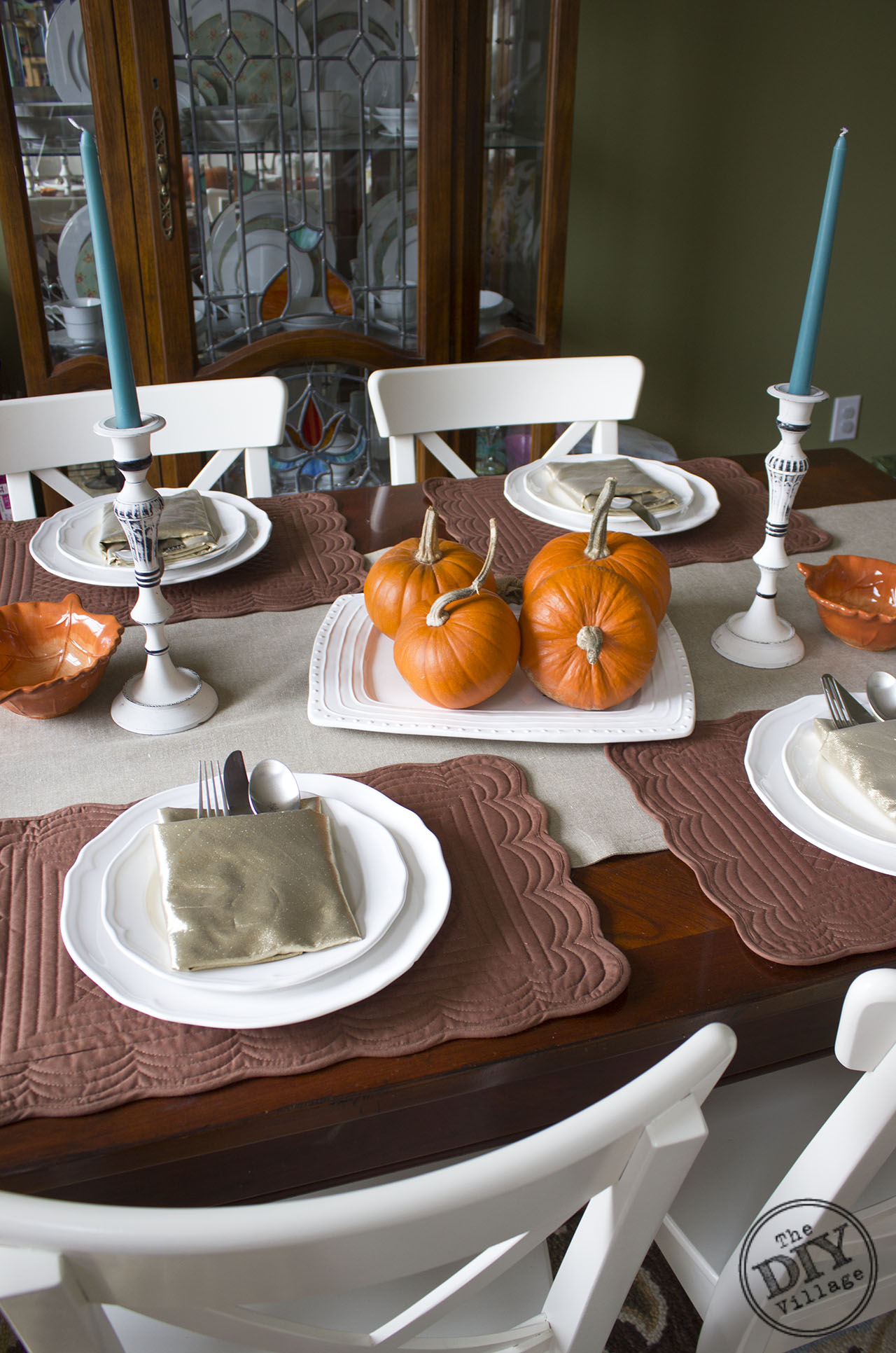 I'll start in the dining room. If I am having guests for dinner I like to set the table.  It doesn't have to be fancy to make a big impact.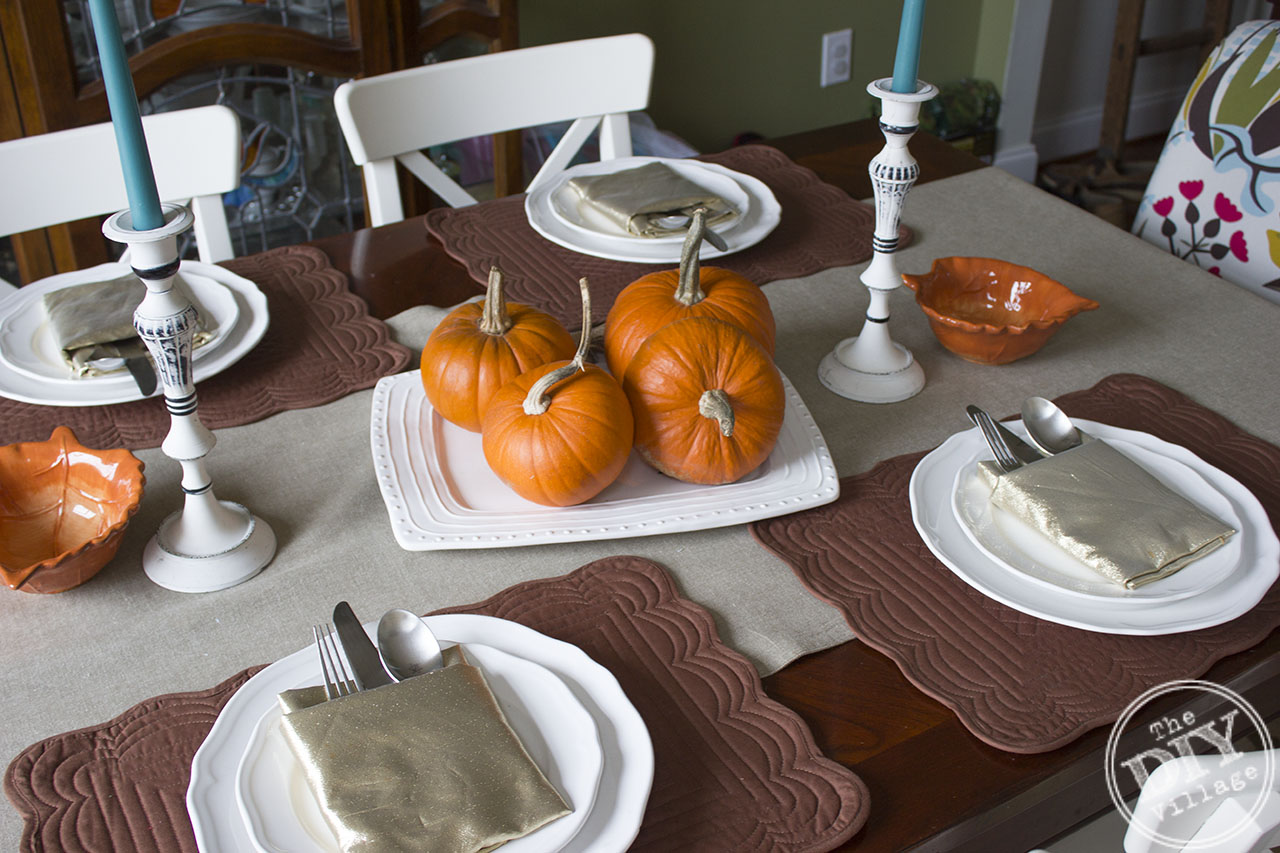 Sticking with the theme of the season for the tablescape is also a crowd pleaser.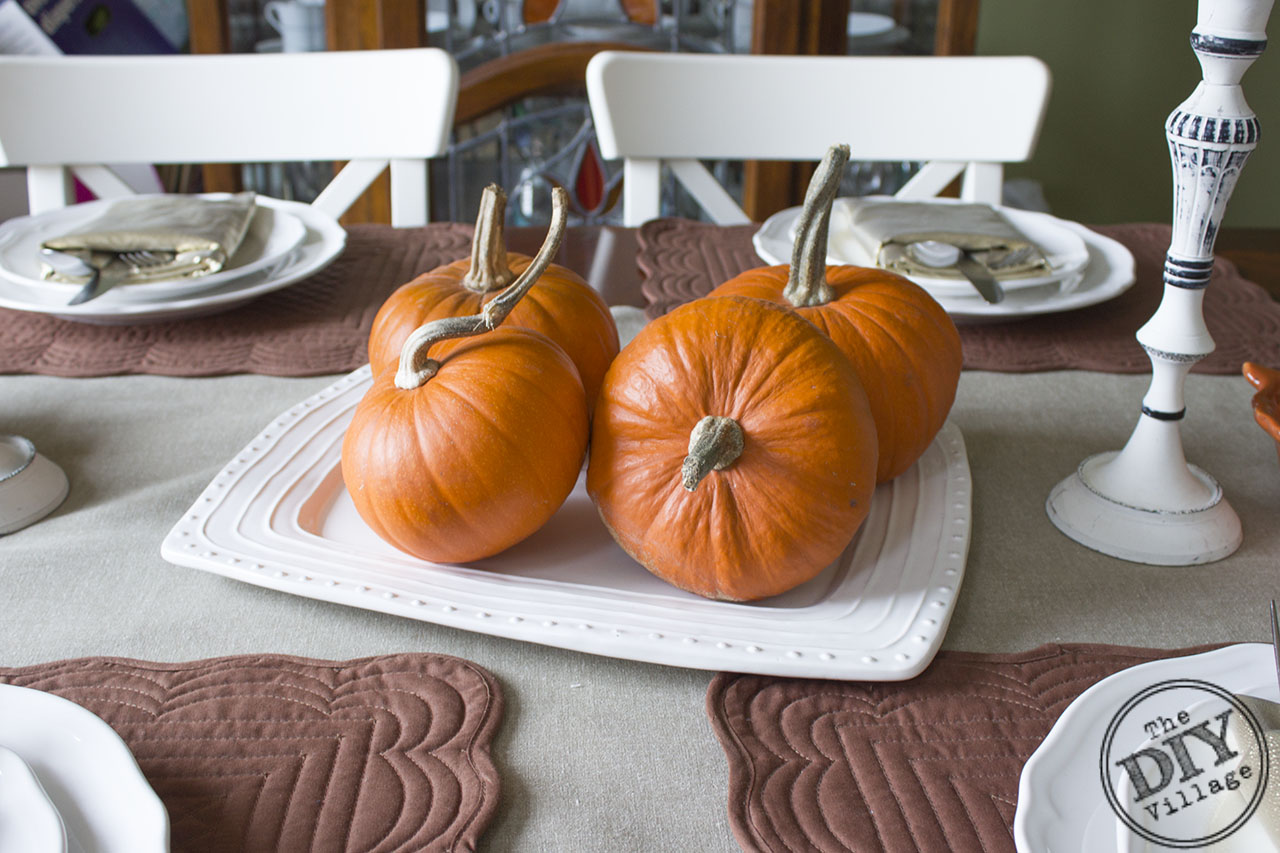 A centerpiece is always a fun addition to a table.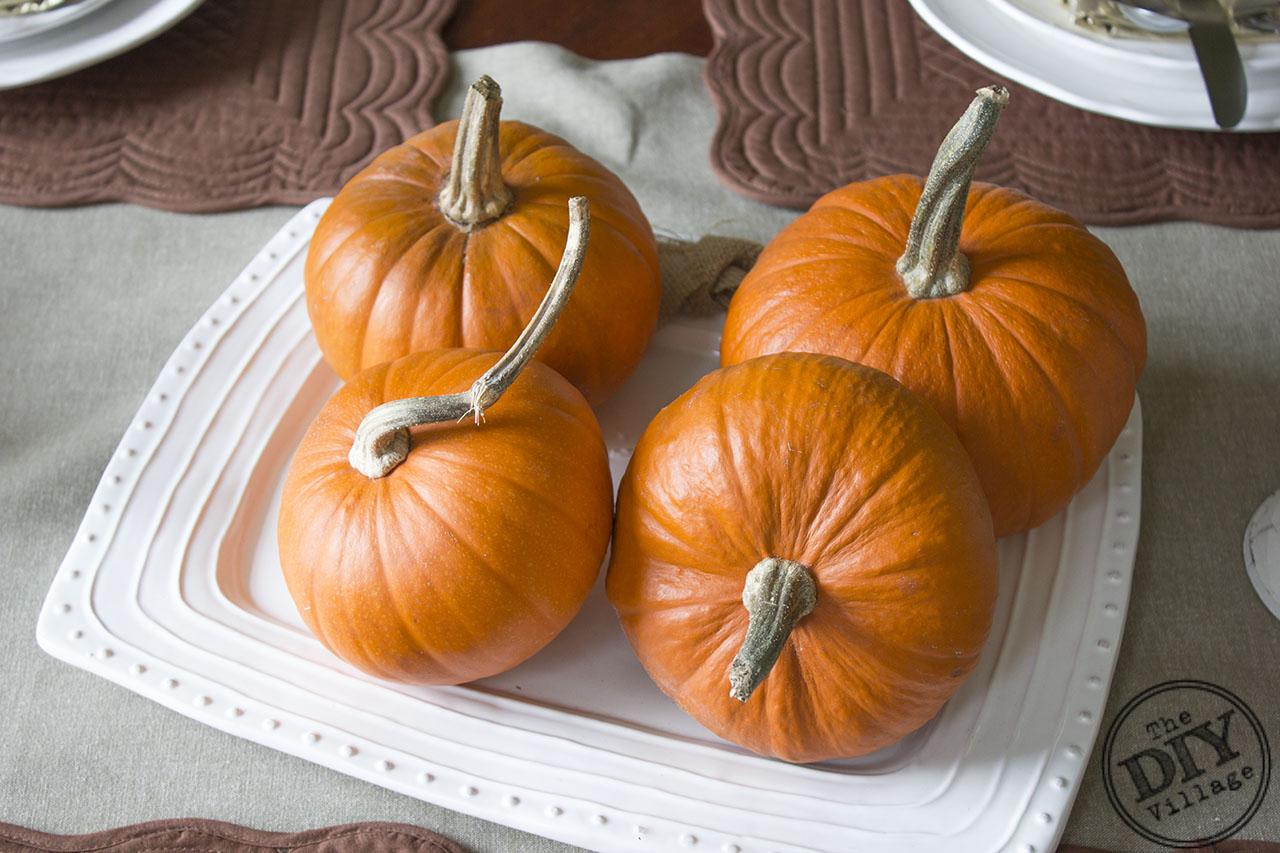 If you don't feel like spending hours creating the most perfect Martha-esq centerpiece, don't.  Something as simple as a platter of pumpkins works wonders.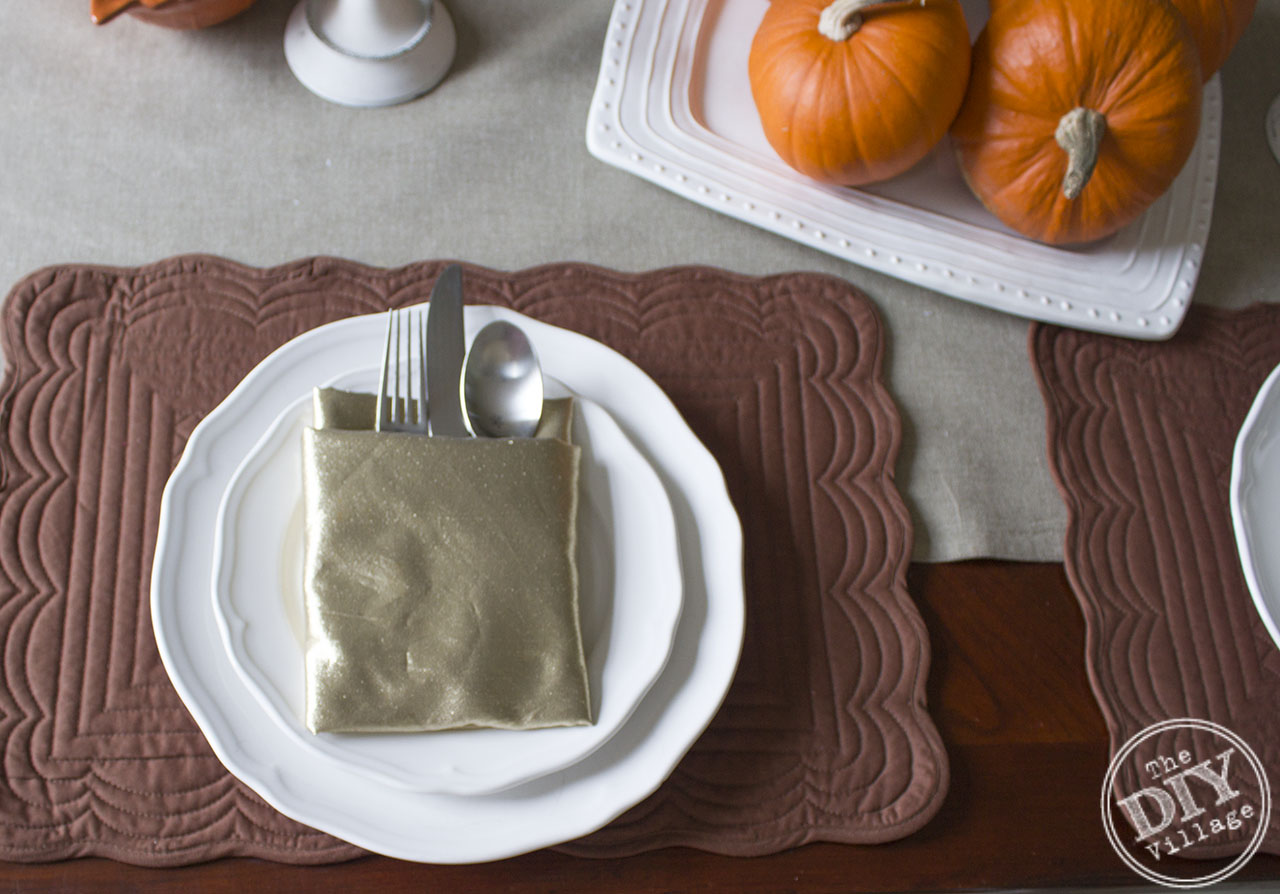 I like to wrap my silverware or in this case I created a simple pocked to hold each guests silverware.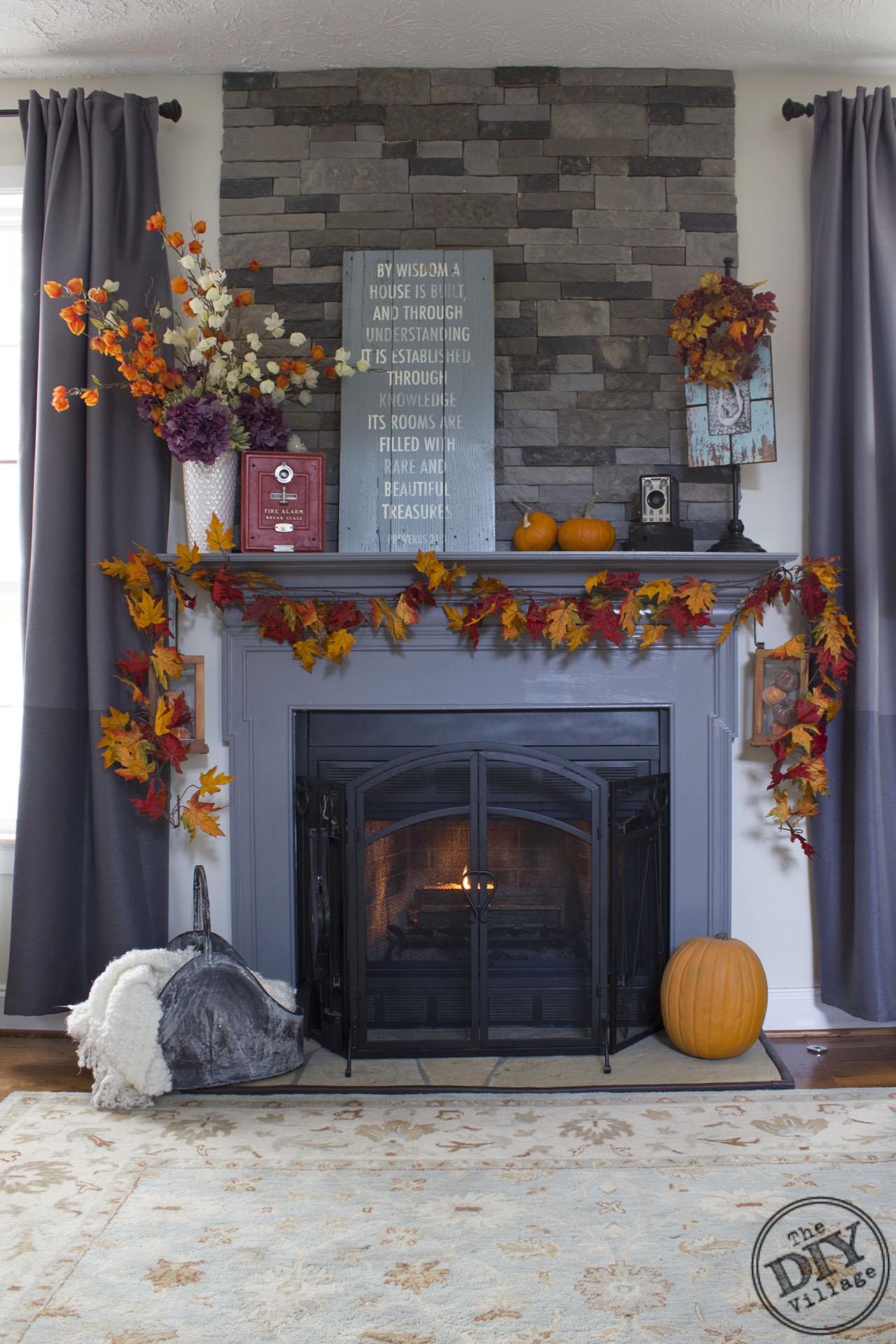 After dinner I like to go one of two places into the family room for a cozy fire or outside for a bonfire and s'mores!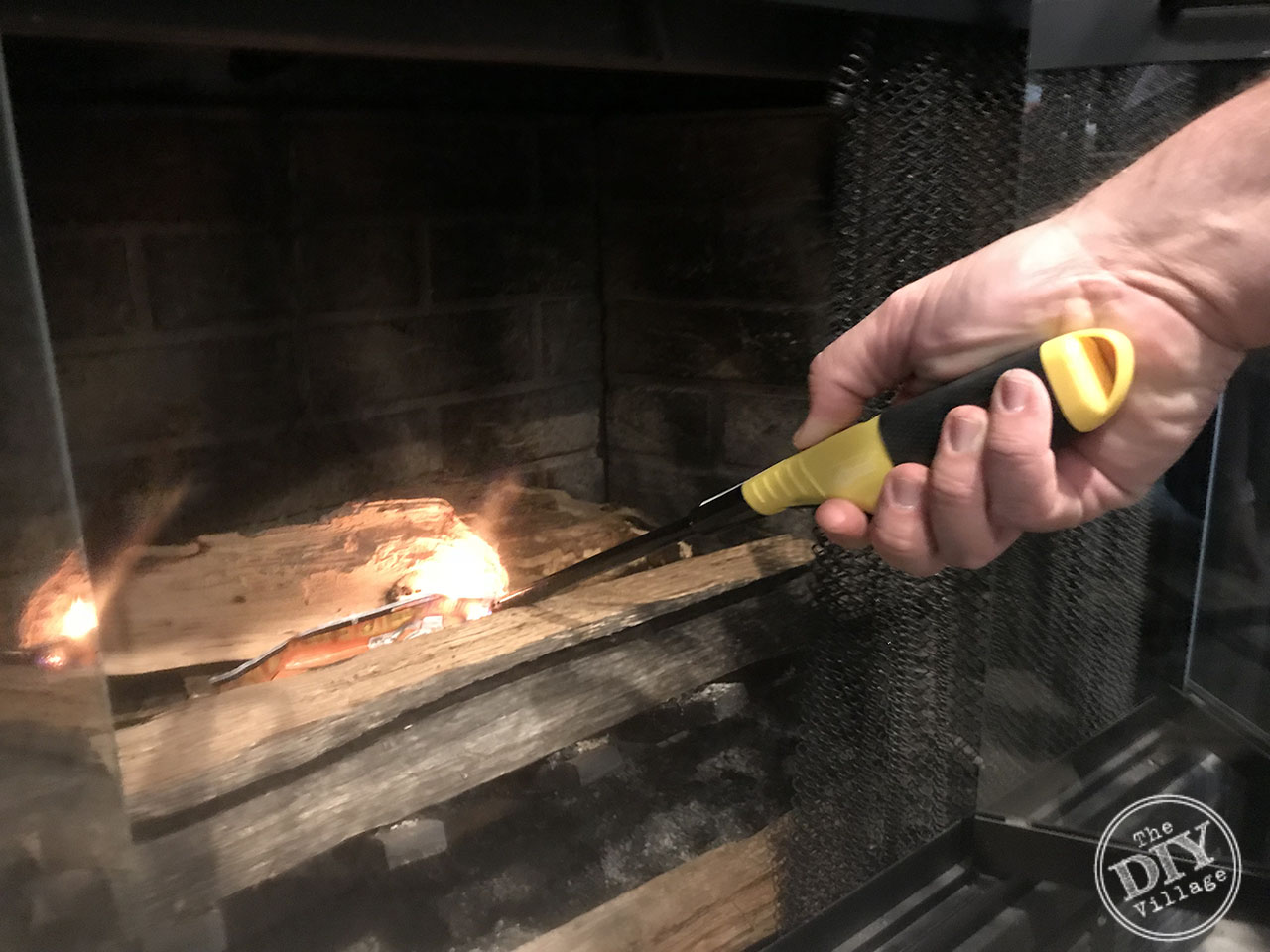 The weather often dictates where we find ourselves.  Be it inside or out, we always start our fires with Pine Mountain ExtremeStart Firestarters.  The ExtremeStart works on fireplaces, fire pits, charcoal grills, chimineas, wood barbecue grills and smokers.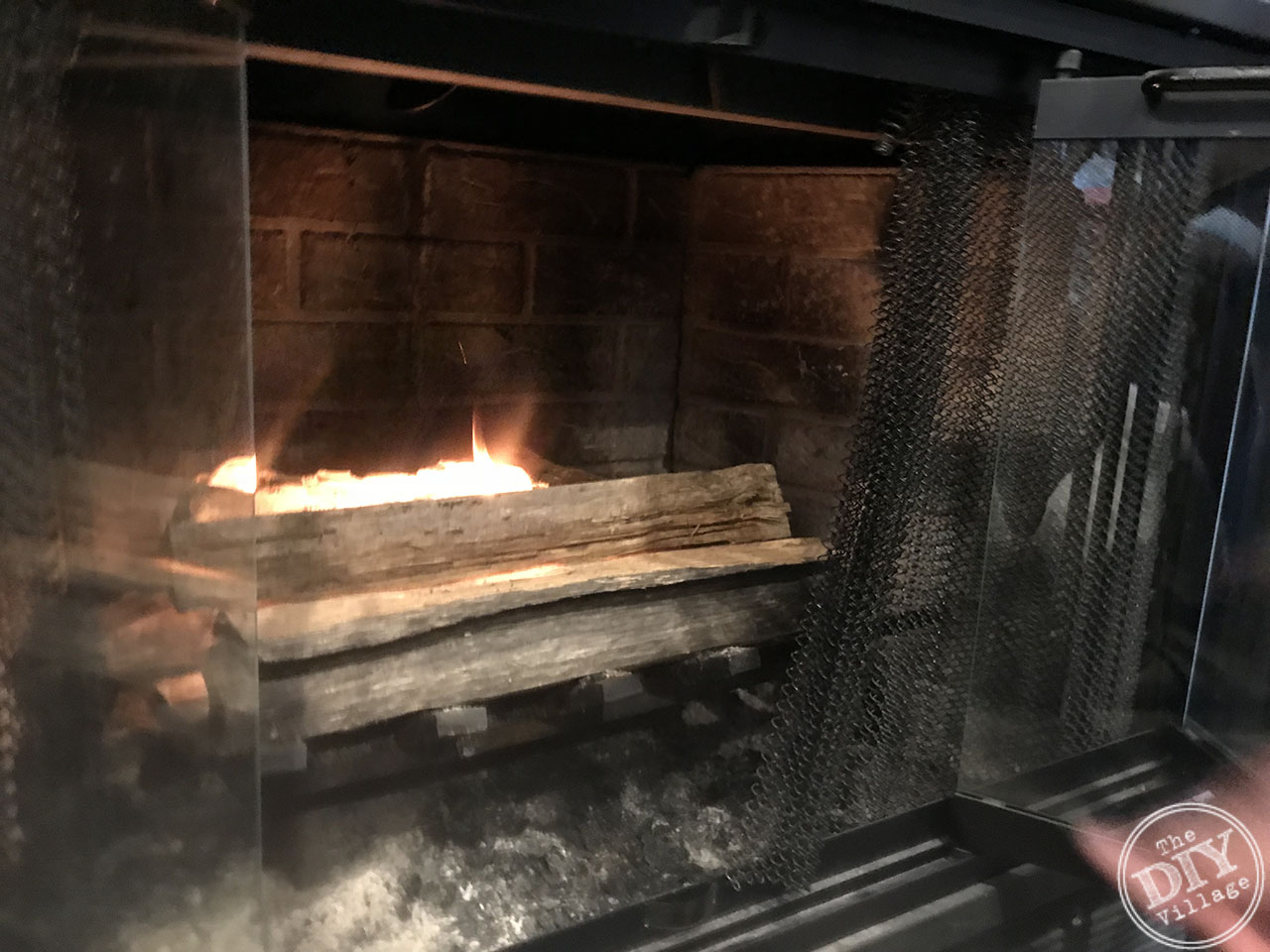 We talked about them last year when we shared our family "S'mores night" and nothing has changed, still our favorite. They are super easy to use.  Place the Extremestart between to pieces of wood and light the arrows indicated on the packaging. A fire typically lights within two minutes of lighting the Extremestart.  A great bonus is that the Extremestart is clean burning and ordorless making it perfect for both indoor and outdoor uses.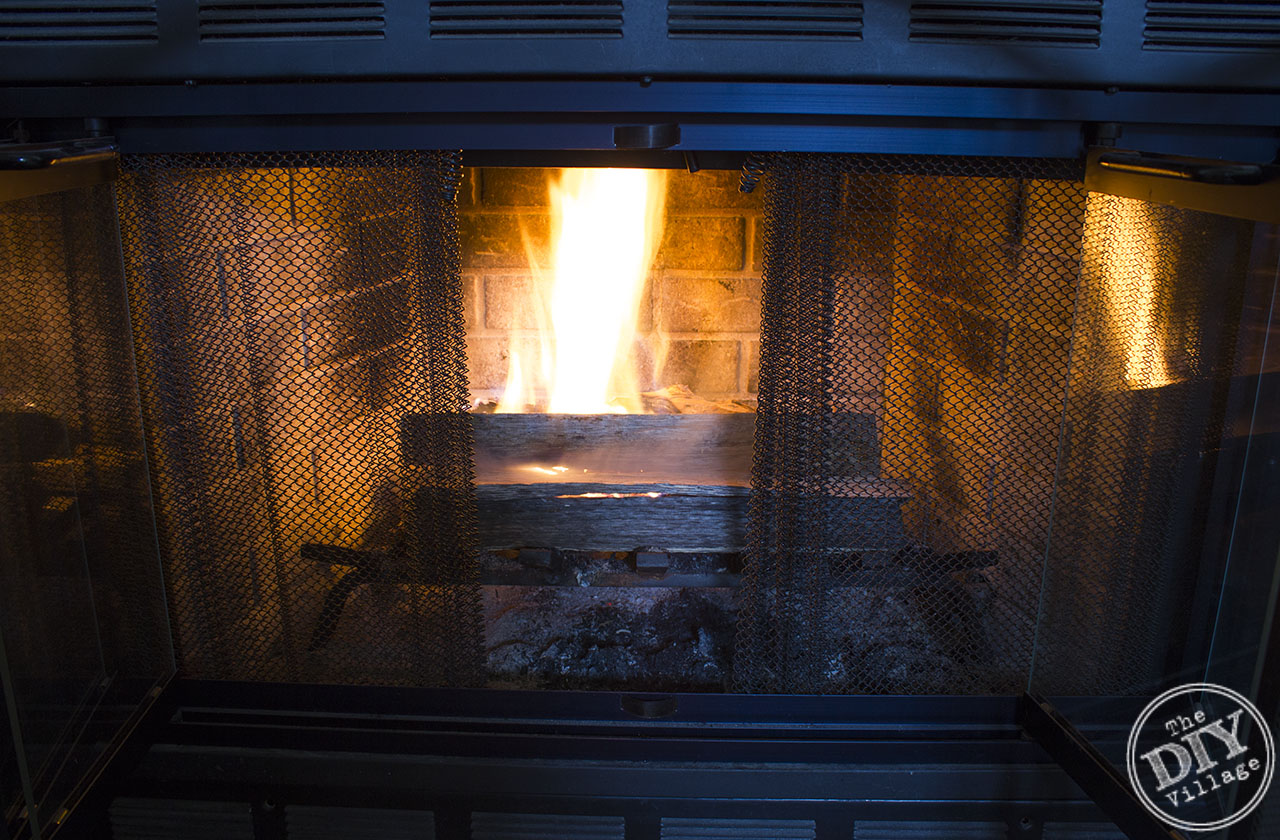 In no time flat your fire will be roaring and your guests will love you for not only the ambiance of the fire but also the warmth it will provide.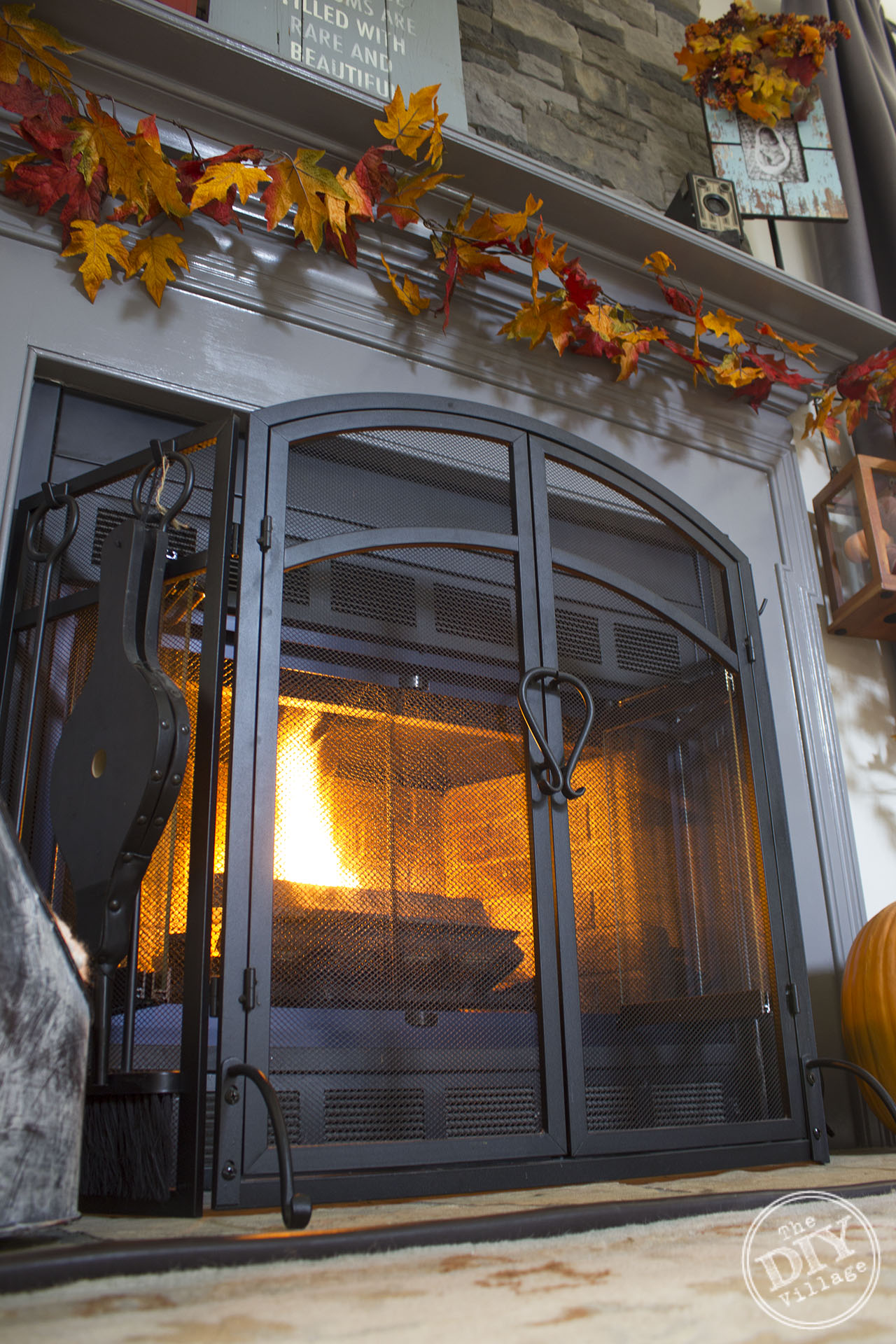 I mentioned before that the Extremestart Firestarters light quickly and burn 20+ minutes for quick and easy lighting of the wood.  Usually too quickly for me to finish getting the evenings dessert and cocktails ready.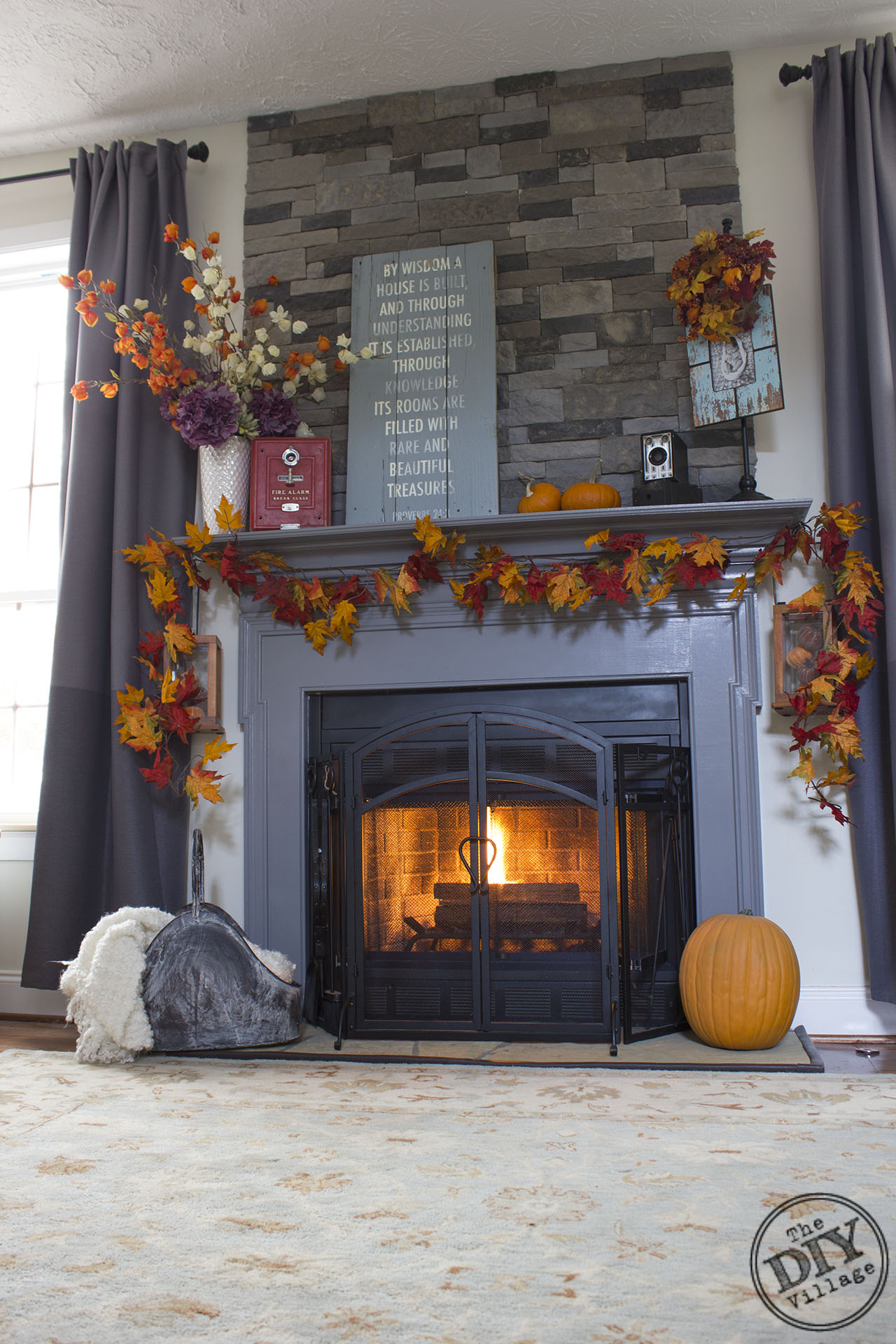 Which brings me to my final tip for cozy fall entertaining.  COCKTAILS!  Be it a signature drink, beer, wine, or even spiked coffee, a cocktail is always a good way to relax and unwind from the busy season.
And that folks is how you create a home for cozy fall entertaining.  Pretty easy if you ask me!
SHOP THIS POST
Napkins
Extremestart Firestarters
Happy Platter
White Cozy Blanket
Leaf Garland
Lanterns