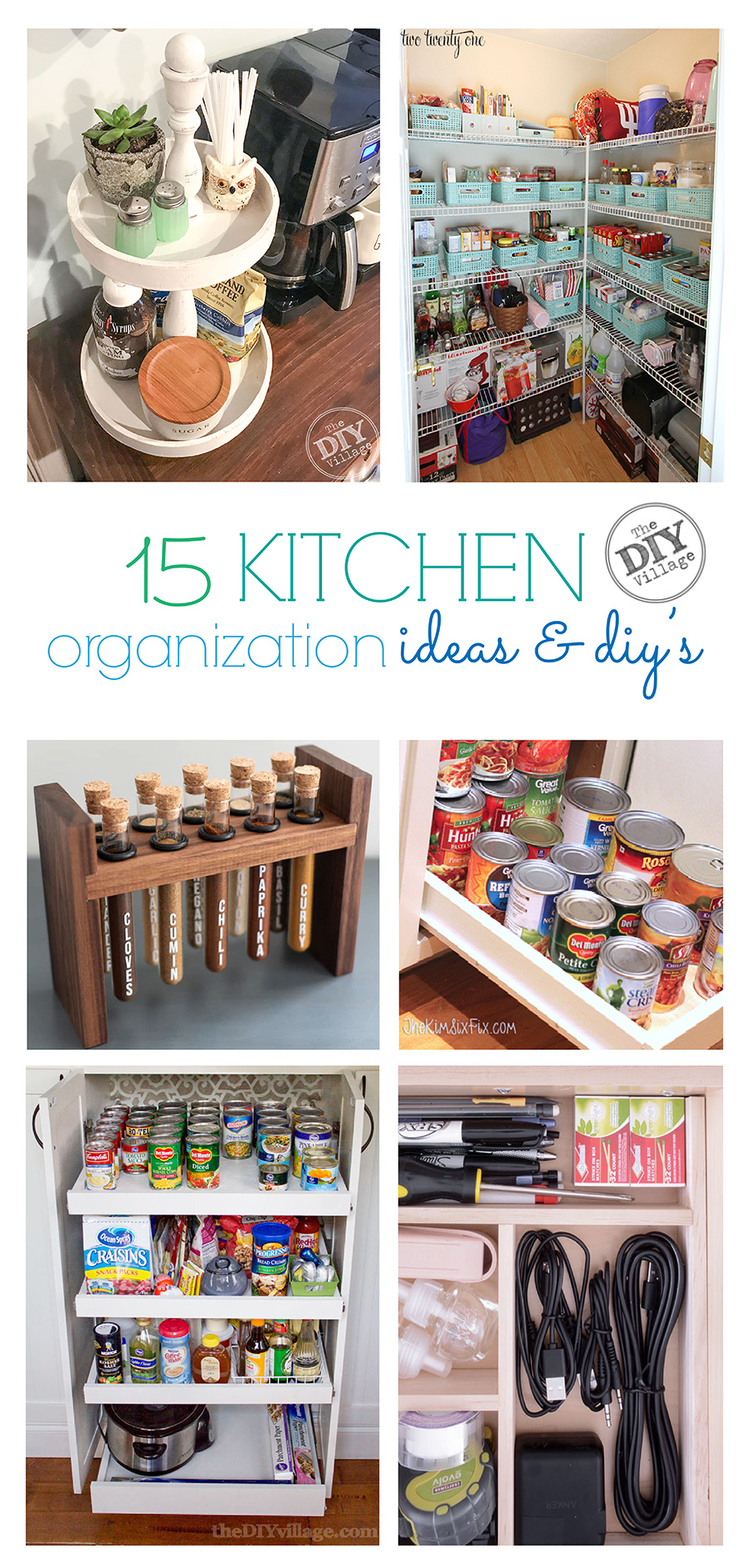 So far this year has been a year of organization. Or should I say get rid of all the extra crap.  Once we have paired down what we truly do not need in our lives to function it's time to get organized.  Recently I have been working on kitchen organization.  The hope is that if the first thing we see when we walk in the door is a clean kitchen that we will somehow have less stress.  I don't know if it's true or not but here's to hoping!   I'm sharing 15 of the kitchen tips that I really like and hope you will as well.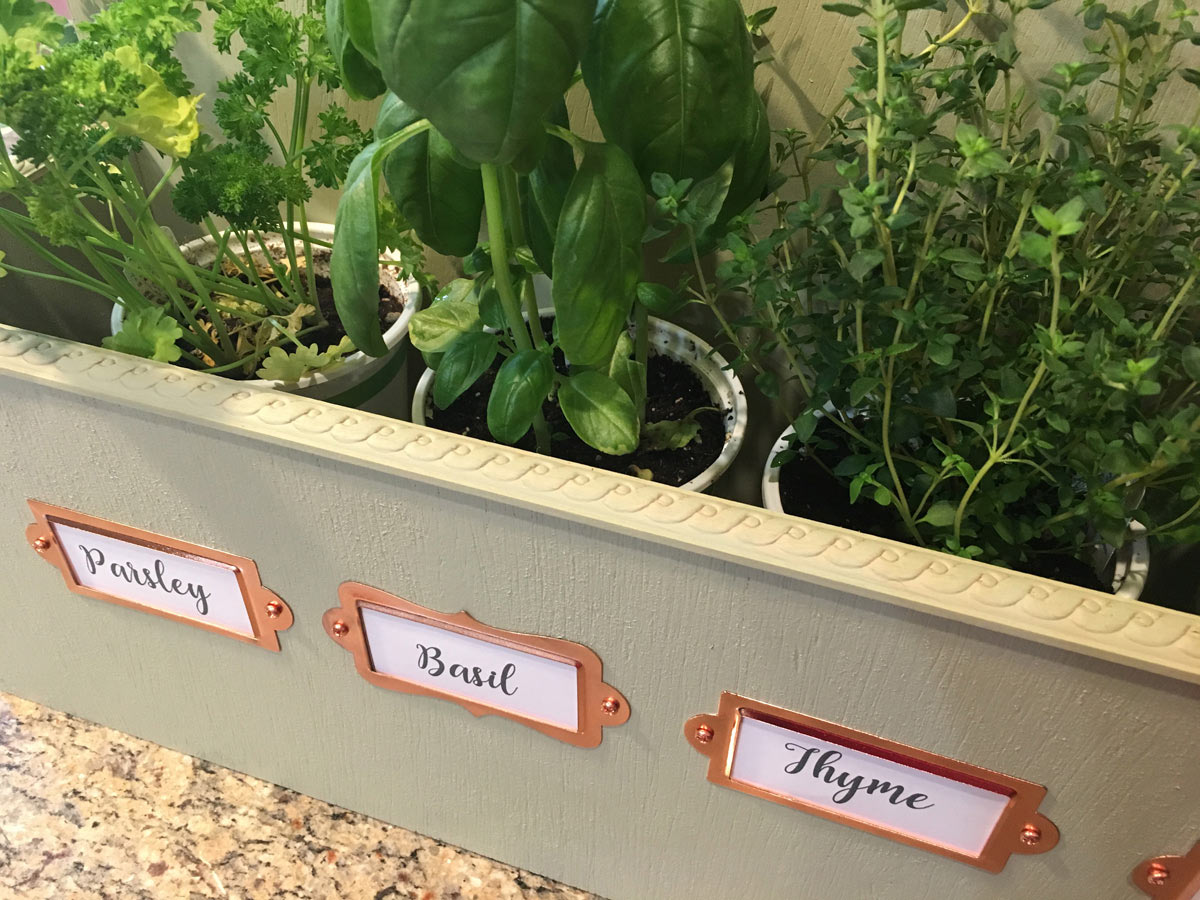 I love having fresh herbs but always felt like they take up too much space on our counters.  This tabletop herb garden from The Kim Six Fix is a perfect solution.  Another great thing about this is that it can also hang on the wall.  How fun is that?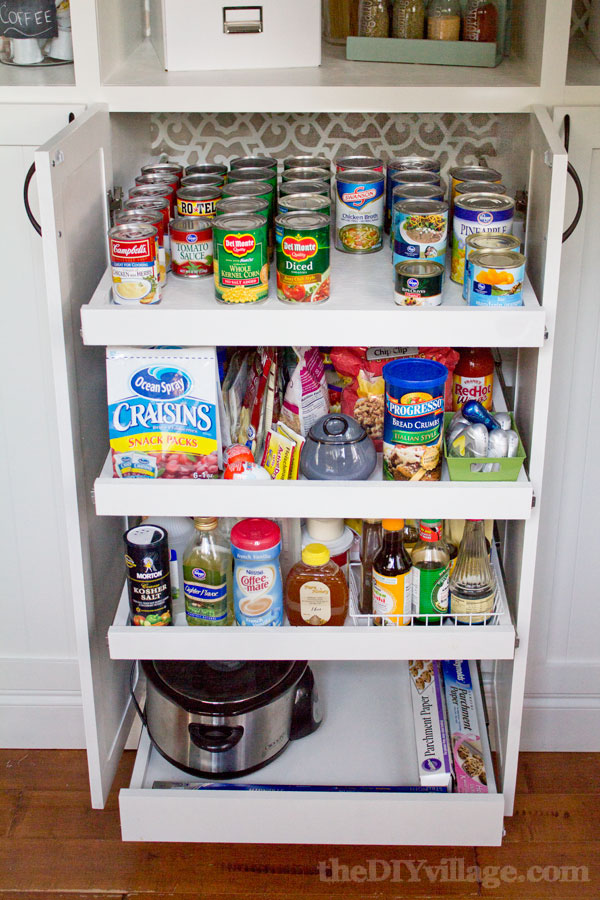 Taking a note from our current home making sure that we built sliders into our custom pantry was a must. The pantry sliders make a great use of all of the space in our pantry.  All 18″ of depth.  Talk about perfect.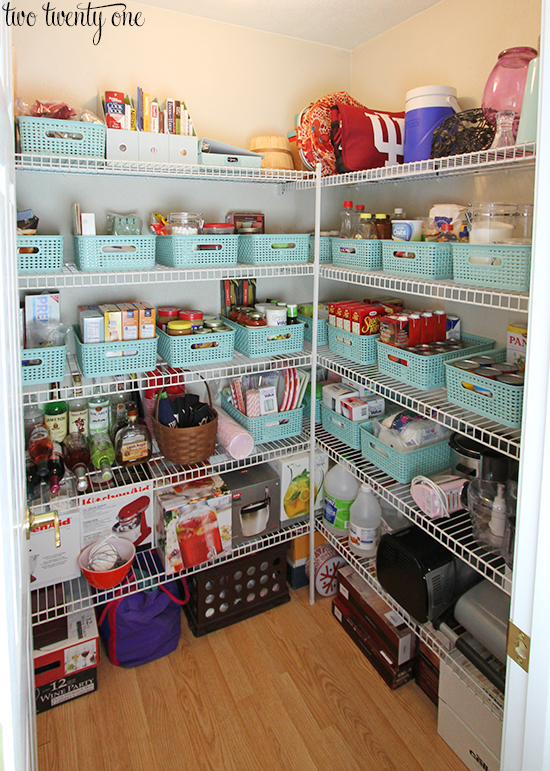 Chelsea with Two Twenty One has some great tips for organizing your kitchen pantry.  And let's be honest we can all use some extra tips when it comes to storage.  I love how she uses all the spaces so well.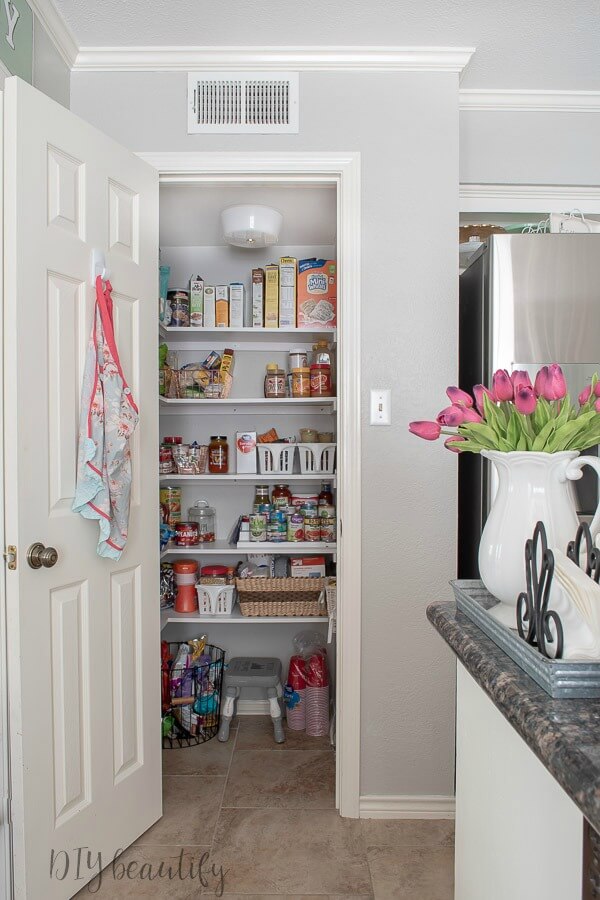 Need more pantry inspiration? This small pantry closet from DIY Beautify is perfect.  They use the space so well and make sure to follow how to install your own shelving.  Great tutorial!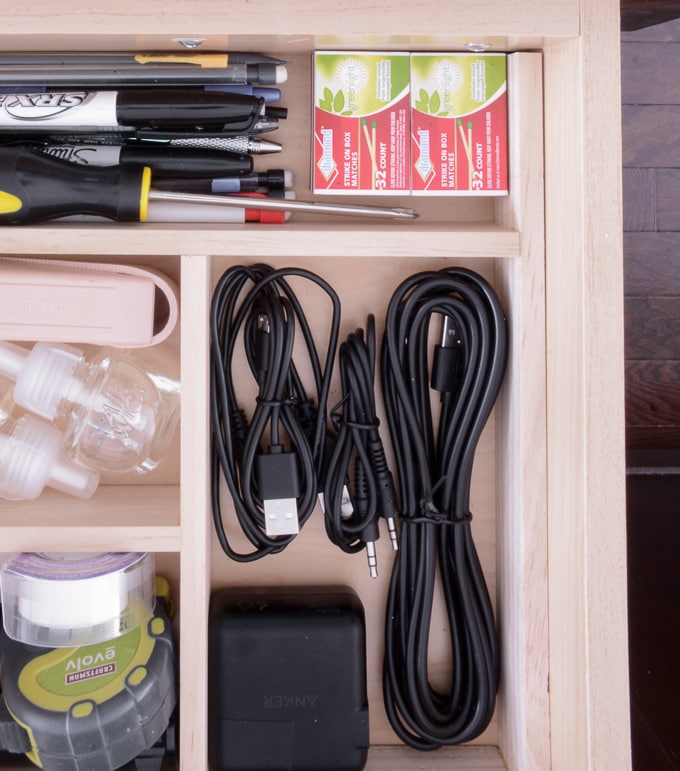 Is it normal to have junk drawer envy?  Probably not, but I do none the less.  Brittany Goldywn has a great tutorial for creating custom dividers to keep all of your kitchen junk at bay!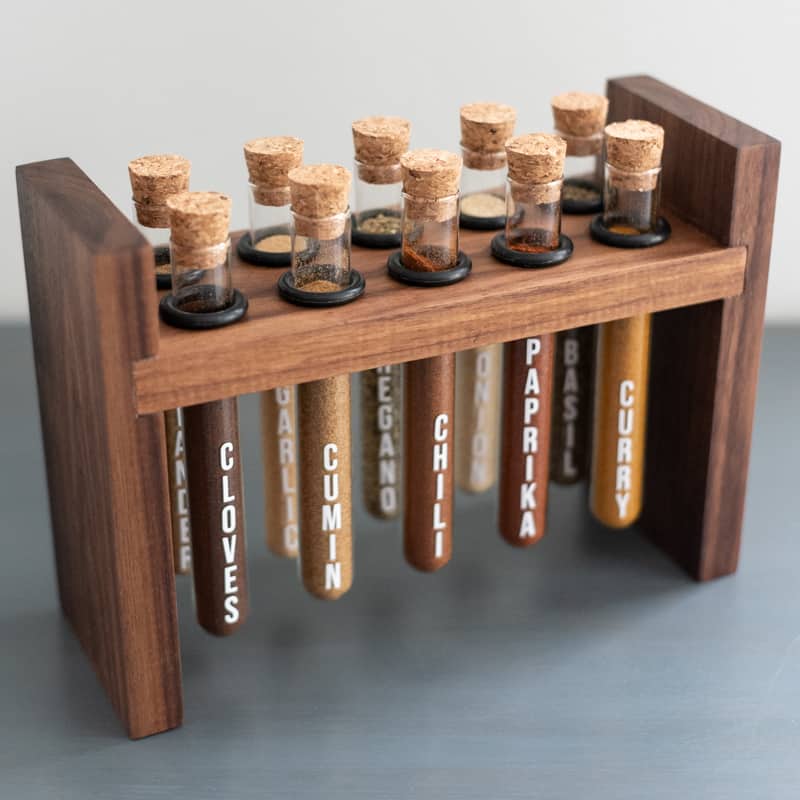 I won't lie, years ago when I was thinking of making a spice rack, I so badly wanted to have one just like this!  I can promise it would not have turned out half as well but the idea is awesome.  The Handyman's Daughter has a great start to finish tutorial for creating your own test tube spice rack.  So cute!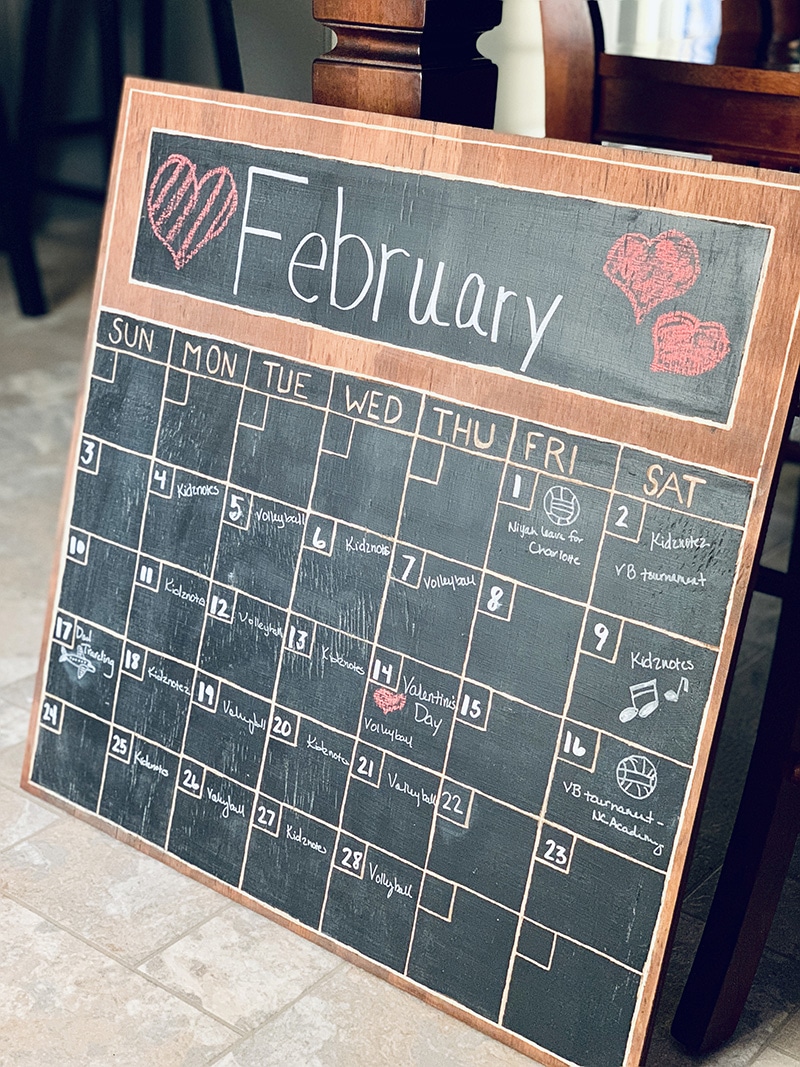 You had me at chalkboard.  I am horrible at keeping track of things. I don't know if it is my advancing age or just too much going on but a kitchen calendar is currently a must in our home.  I love the combination of the beautiful wood and chalkboard finish on this re-usable wall calendar by Kenya Rae.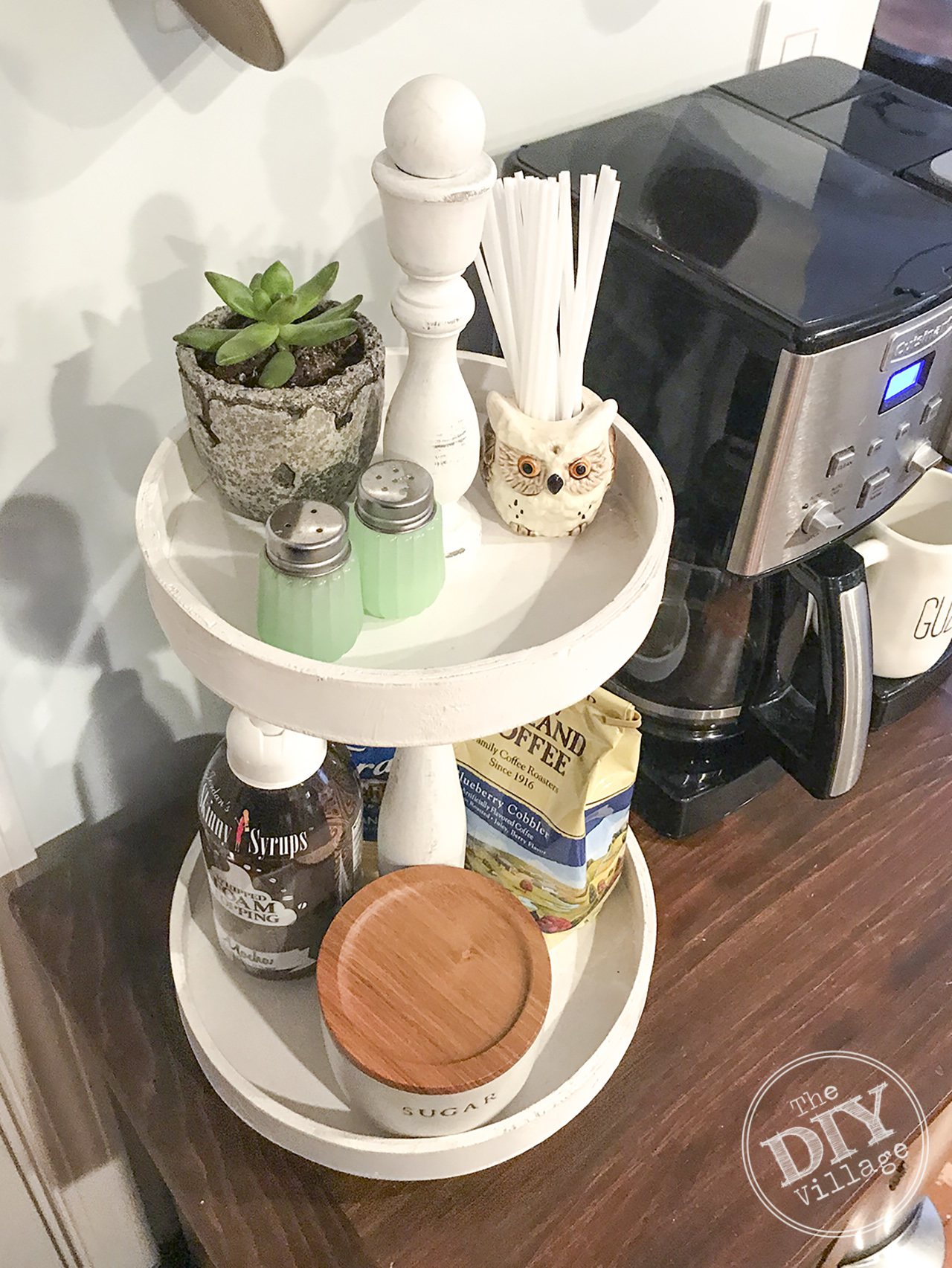 If you were paying attention a few weeks ago you know that I am finally also getting my little coffee station organized.  It's basically the heart beat of our kitchen and where I go to first thing in the morning.  See how to make your own farmhouse style kitchen caddy.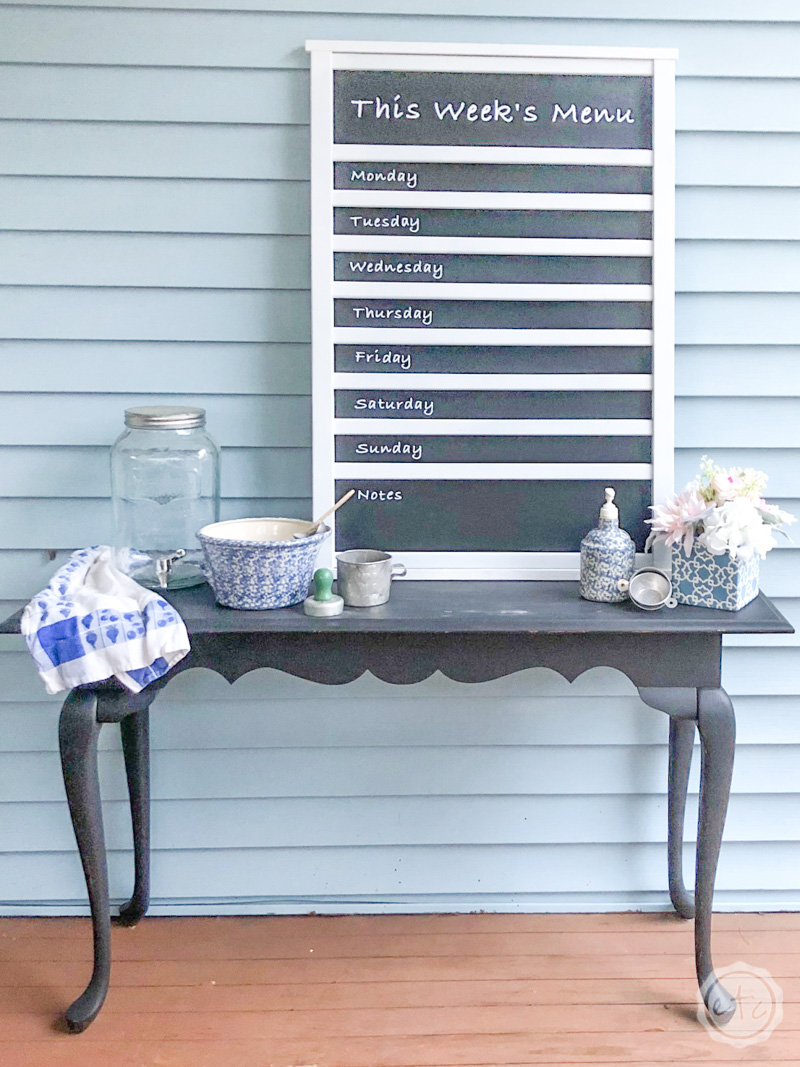 Okay, so as to not give any details away on this project but Oh my do I love this.  I would have never guessed in a million years what this menu board was made of.  So creative.  Now I just need to find a wall to hang one like this one from Happily Ever After Etc.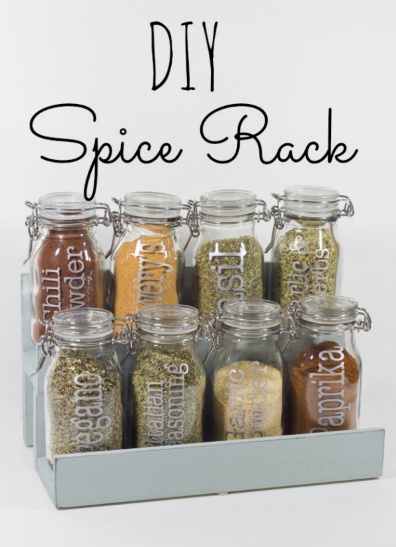 Remember a few lines up where I said I had been wanting to make my own spice rack?  Bet you didn't think I actually made one, did you?  Good news I did. Better news I was able to win a ton of money for a local charity.  Best news, I still use this DIY spice rack daily.  It has definitely withstood the test of time.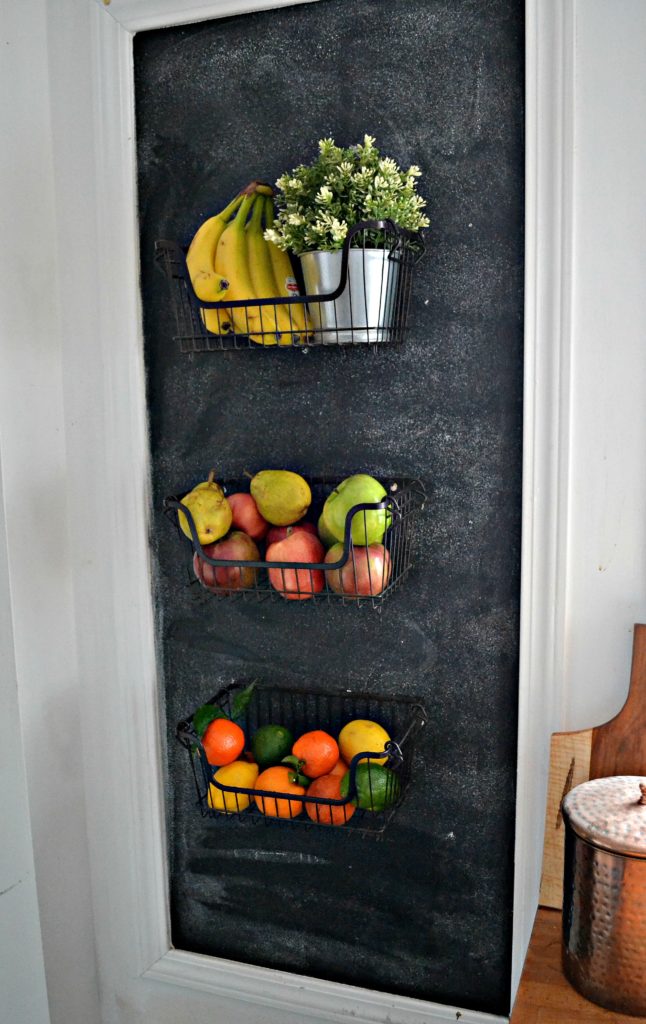 What a great idea this is from Red Cottage Chronicles for kitchen organization of small spaces. I love how she uses the to store fruit too.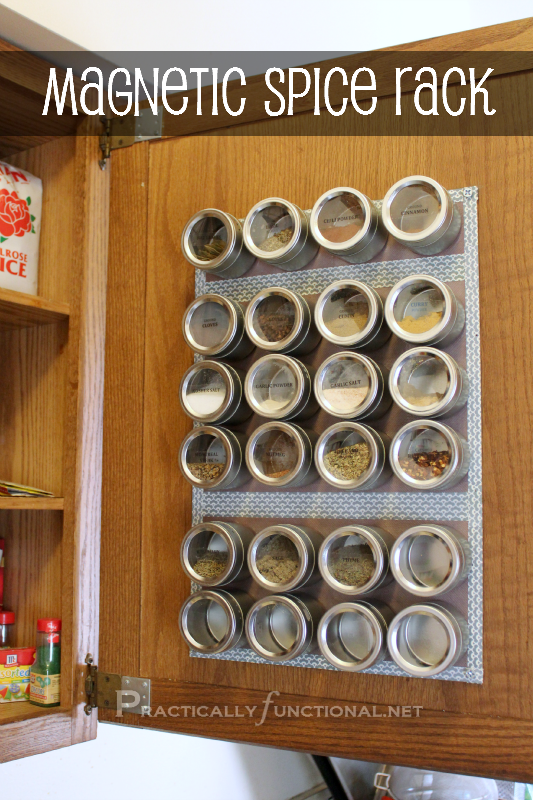 If you are lacking on countertop space you are going to love this magnetic spice rack from Practically Functional.  I love the space saving use of the counters by using the inside of her cabinet doors.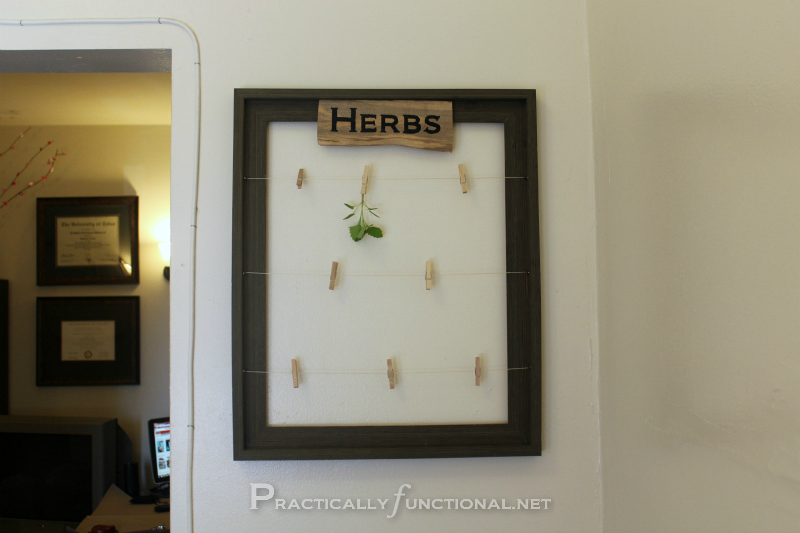 So if I'm going to have an indoor herb garden I might as well have an indoor herb drying rack.  Such a great idea from Practically Functional for getting the most bang out of her herbs.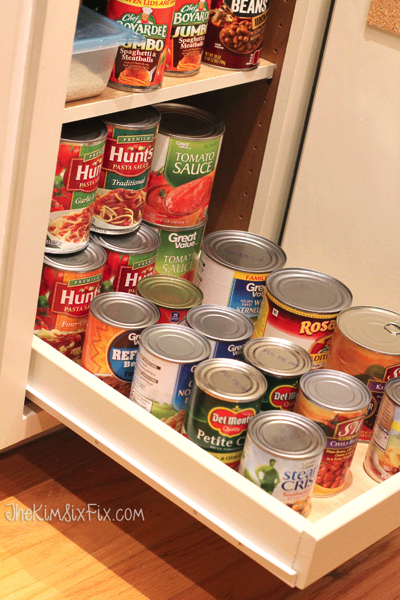 Another great kitchen organization idea from The Kim Six Fix are inside cabinet sliders.  We've added sliders to a few of our cabinets especially the ones with pots and pans.  Total game changer.  I highly recommend making or buying some.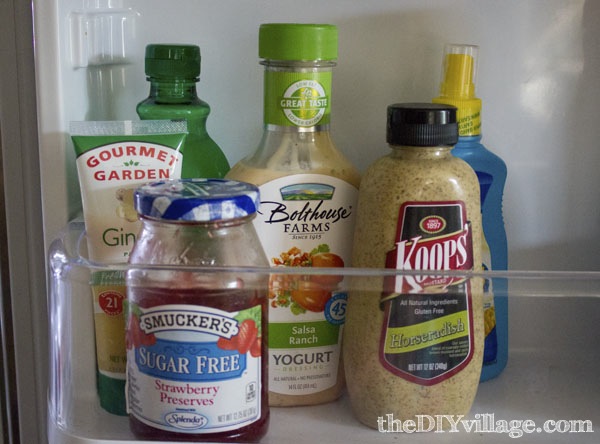 Last but certainly not least an often overlooked place in your kitchen that needs organizational love too, the refrigerator.  This post includes great tips for organizing your fridge to help promote healthy eating.