When my family was dealing with my grandparents estate there was a lot of stuff to deal with!  They had a good sized home that was full of furniture.  A lot of the furniture ended up staying in the family including my grandfather's poker table and an oak queen-anne drop leaf coffee table.  My grandfather was funny he loved birds and poker and hated squirrels!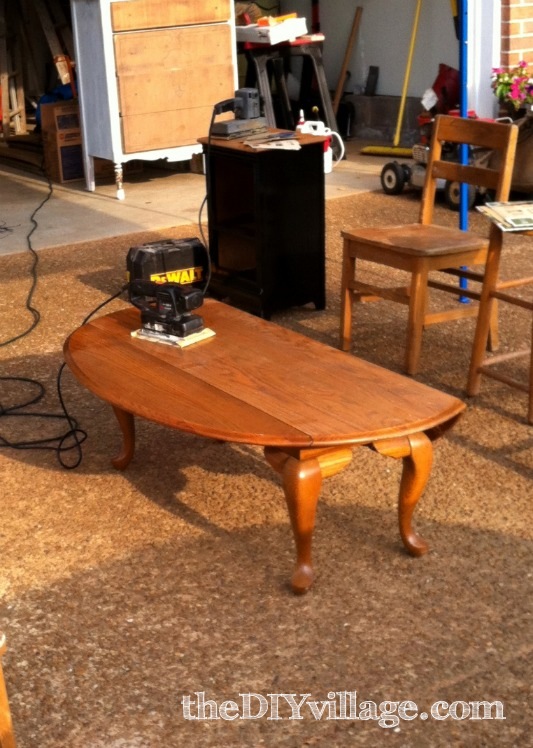 A friend bought the matching side tables but I wasn't ready to part with the coffee table quite yet.  I felt like this table was destined to be more than every other oak table you come across.  So after sanding the table down I did the same thing I did with the vintage industrial bar stools and the chairs for the elevated feeding station I put it in the garage.  And then had fun moving it from one side of the garage to the other for about a year and half.
Then one beautiful Sunday morning Matt had a come to Jesus talk with me about my hoarding storage of unfinished projects in the garage.  I told him I had plans for the table but the truth is I didn't I could not for the life of me decide which direction I wanted to go with this cool table.
Fast forward to a month or so later and one random evening while Matt was at work I got a wild hair and drug the coffee table into the house and started painting it Annie Sloan Duck Egg Blue!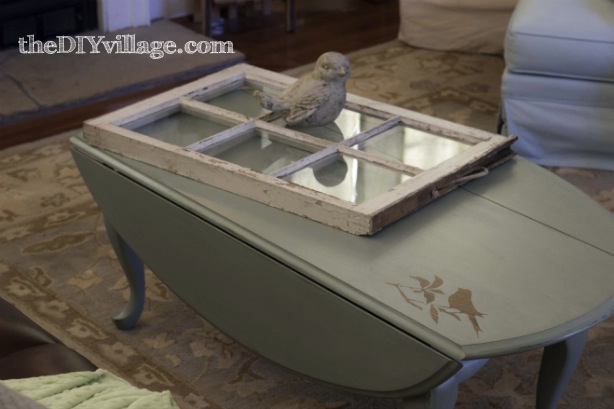 As I was painting the table I realized that it needed something to break up the color on the table.  Thinking back to my favorite paisley stenciled table and my grandfathers love of birds, I felt a bird stencil was fitting for the table.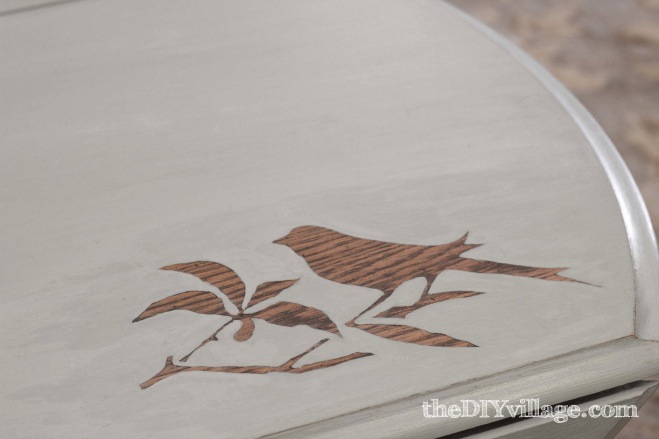 Using the same bird stencil that my niece Josephine and I had used on the Mother's Day pillows last spring, I traced the outline of the bird stencil onto the coffee table.  After the bird stencil was traced I was able to paint around the outline.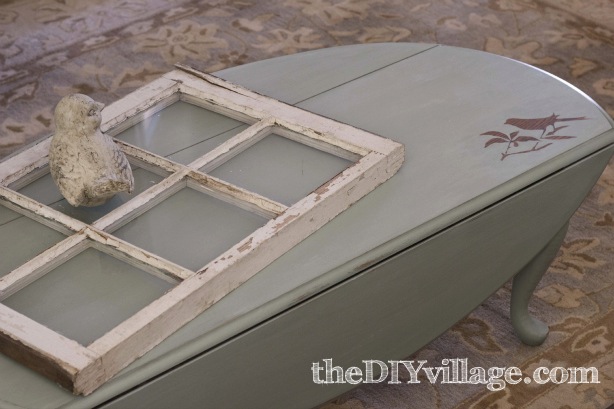 When the table was dry I lightly sanded the edges and carefully sanded down any raised areas around the bird stencil.  Since I used a high quality chalk paint the dry time was super fast and the table was very easy to distress.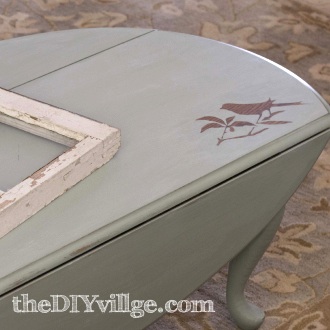 I love how the table turned out!  Matt came home the next day to find the finished bird coffee table and quickly surprised me by not only loving how I let the natural wood peek through but he loved the duck egg blue!  Talk about win win – not only do I get to keep my grandfather's coffee table but I was able to repurpose it into something that fits our home!  So for now we will happily use this as our every day coffee table girly bird stencil and all!