If you haven't figured it out by now Matt and I LOVE to make over just about anything we can get our hands on!  Over the past year we have been lucky enough to have created one of a kind custom pieces.  Most of these pieces have been enhanced by the use of a vinyl stencil.
A lot of times I see a stencil used in the positive manner in which the stencil permanently stays on whatever it is adhered  to.  We take a different view on stencils.  A stencil is perfect for masking off the space around it and allowing us to paint in the negative space on the stencil.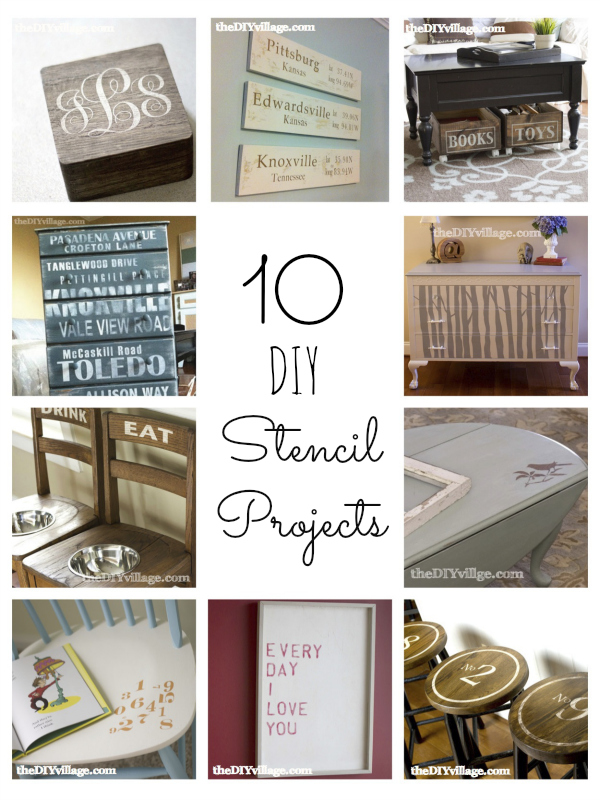 Today we are sharing with you some of our favorite stencil projects we have created.  And if we are lucky you will be inspired to create your own stencil project!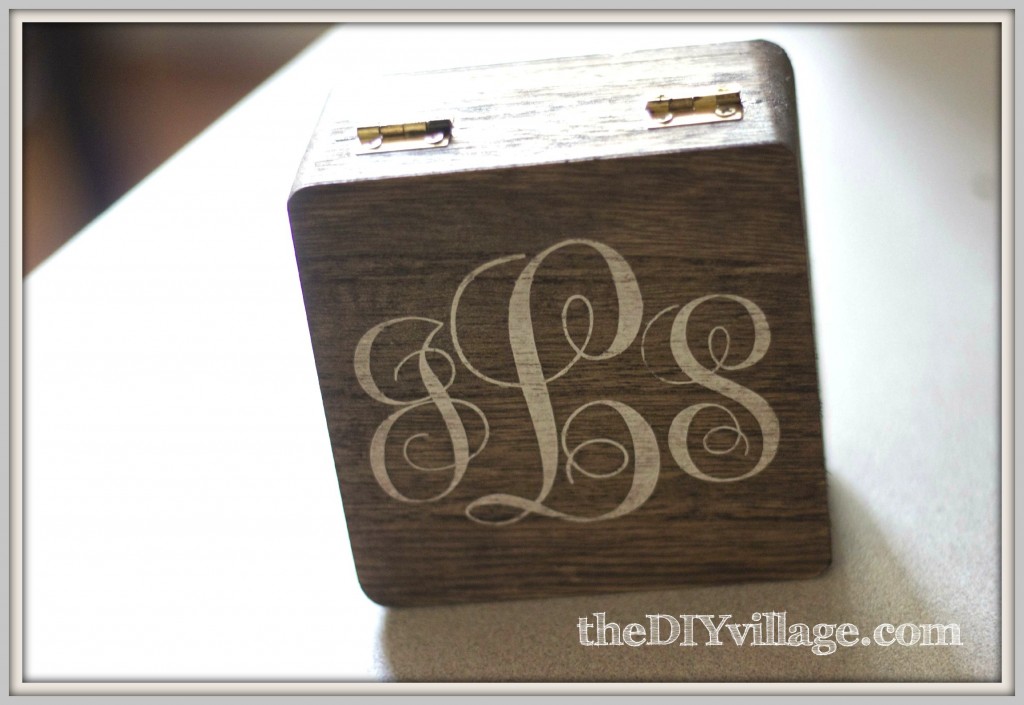 This little beauty was made from a unfinished pine box from the dollar store.
Using a vinyl stencil, paint, and stain I made one of my favorite projects to date!
Learn more about how I turned this stencilled monogrammed box into a Pop-up Photo Box.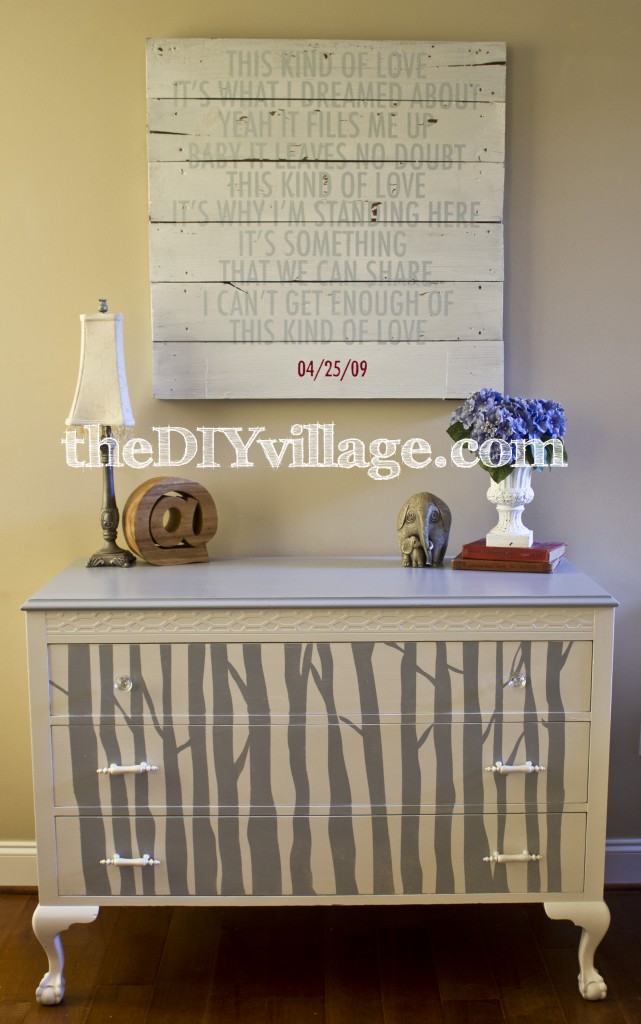 This pretty lady was made over by Matt!
After what seemed like an eternity of trying to figure out what to do with this dresser, Matt finally decided to create a huge woodland stencil for the dresser.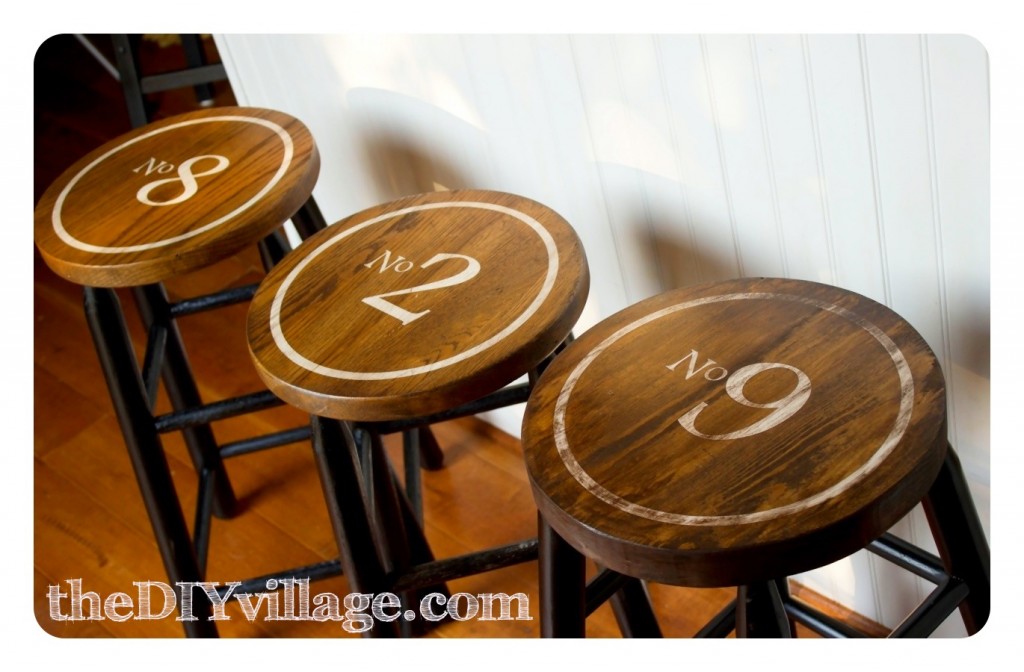 These bar stools were inspired by some cute industrial stools I had spotted at Target.
I was able to take the stools down to raw wood and created a custom numbered stencil for the stools.
The numbers represent the a dear friends anniversary.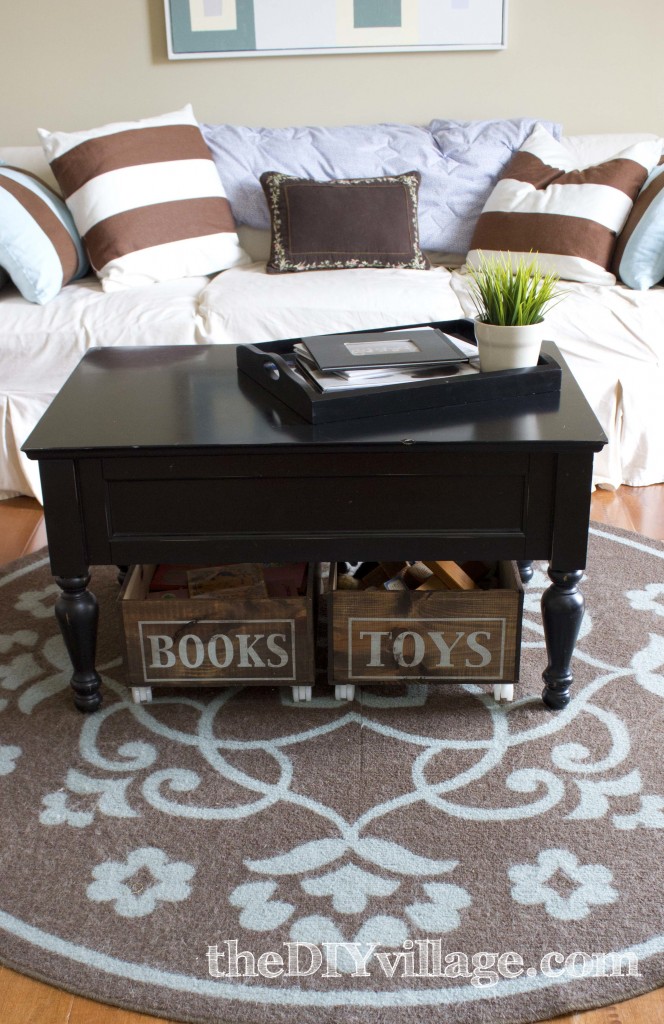 At a neighborhood yard sale I scored a few old wine crates.
They were perfect for under our coffee table but needed something else!
I made a vinyl word stencil, stained them, and added wheels.
Easy fun storage!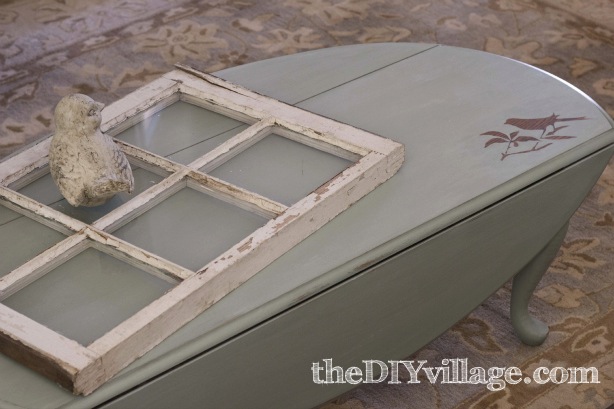 An old oak drop leaf coffee table was given new life by using a bird stencil in reverse and painting around the bird rather inside the bird.
And the Duck Egg Blue Annie Sloan Chalk Paint give it the perfect touch!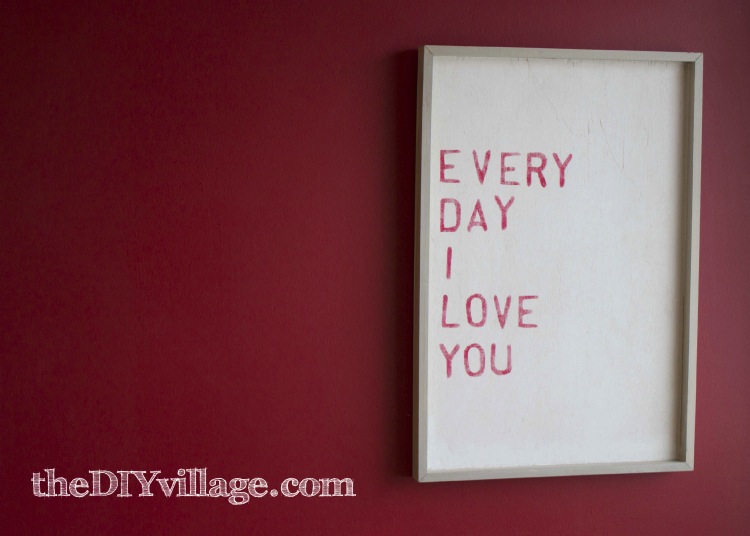 Matt created this piece of artwork for me as a sweet Valentine's Day gift.
He gives a tutorial on how he created and used the vinyl stencil to create this wonderful word art.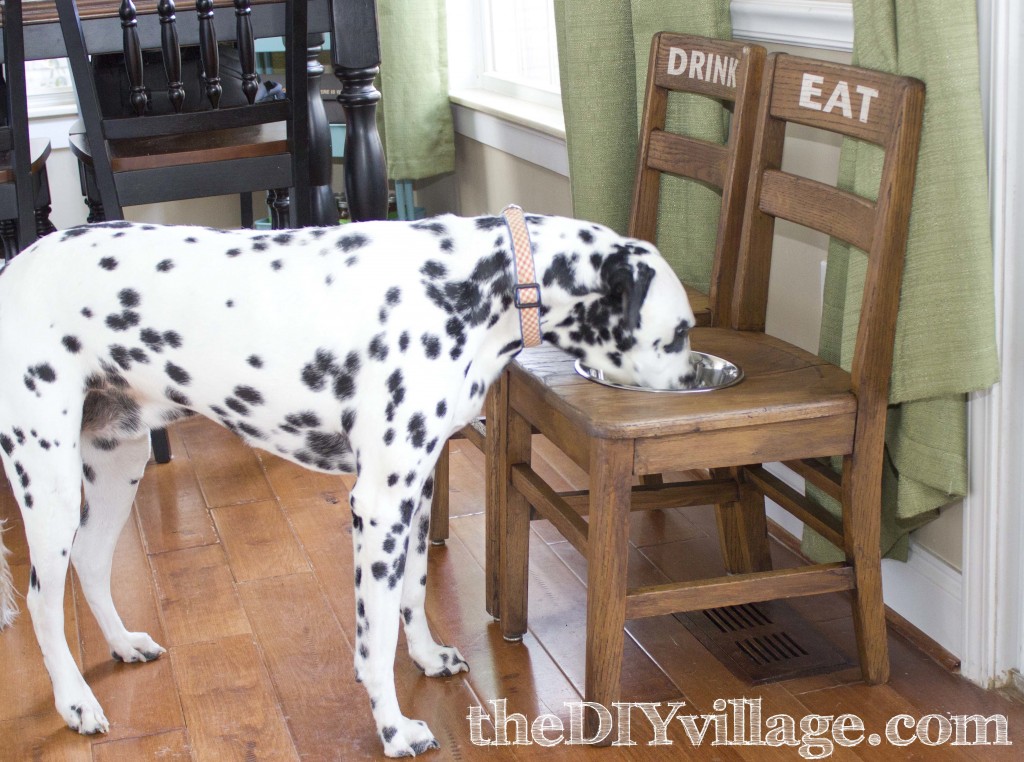 We acquired some old school chairs that had some damage and were bound for the trash can.
Thanks to my sisters suggestion I was able to use a simple vinyl stencil and a jig saw to make an elevated feeding station for our big dog Fenway!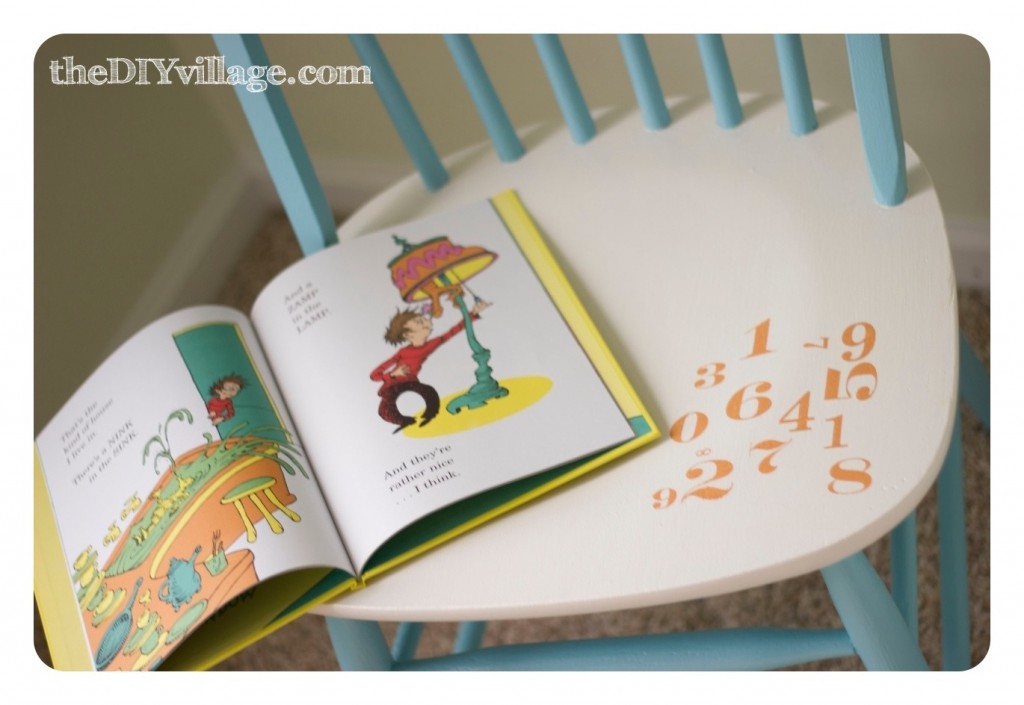 Another quick vinyl stencil project that was inspired by a fun Pottery Barn numbered painting.
This chair is so fun and colorful!
I love it!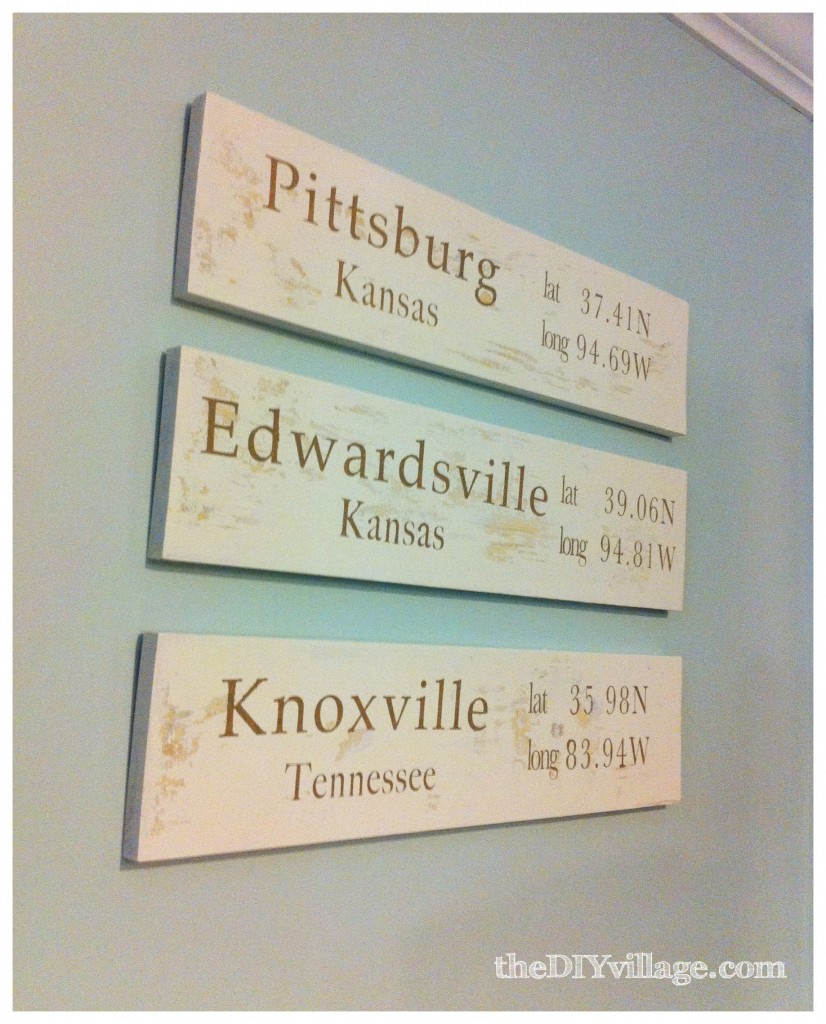 Matt created these awesome stencil signs for my parents for Christmas one year.
They represent some of the cites they have lived in together as husband and wife!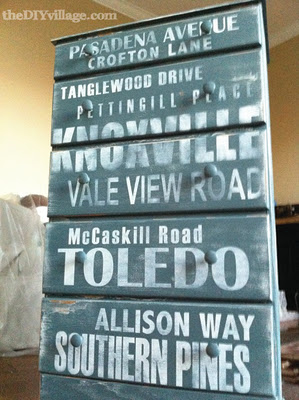 Yet again Matt does not disappoint when he used vinyl stencils to create a custom dresser that showcases the places we have lived throughout our lives!
We hope we were able to inspire you all to think outside of the box and not be afraid to take some risks!